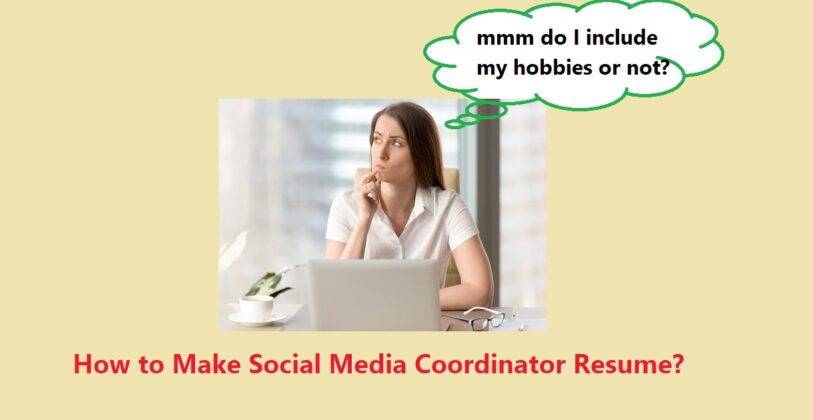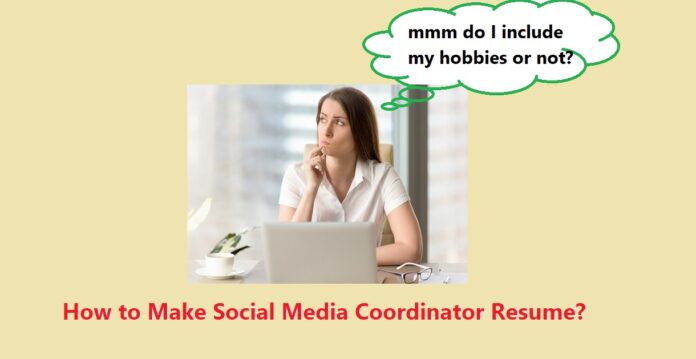 As a social media coordinator, you come up with plans and run social media campaigns to get people to know about a product or service. If you're interested in applying for this job, look into what it takes to make a resume like this. If you know how to make a resume for the job of social media coordinator, you'll have a better chance of getting hired. What should a resume for a social media coordinator have? We will explain it to you here.
What to Put on a Resume for a Social Media Coordinator?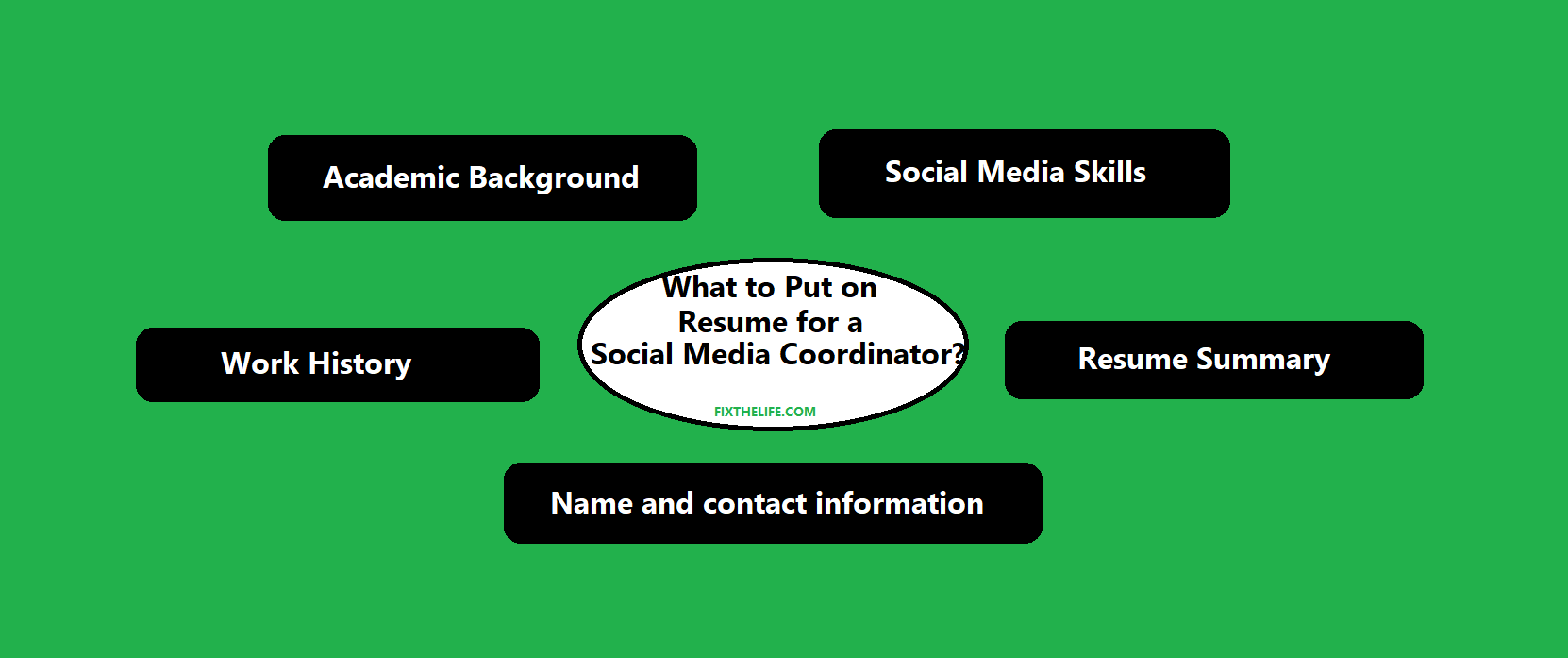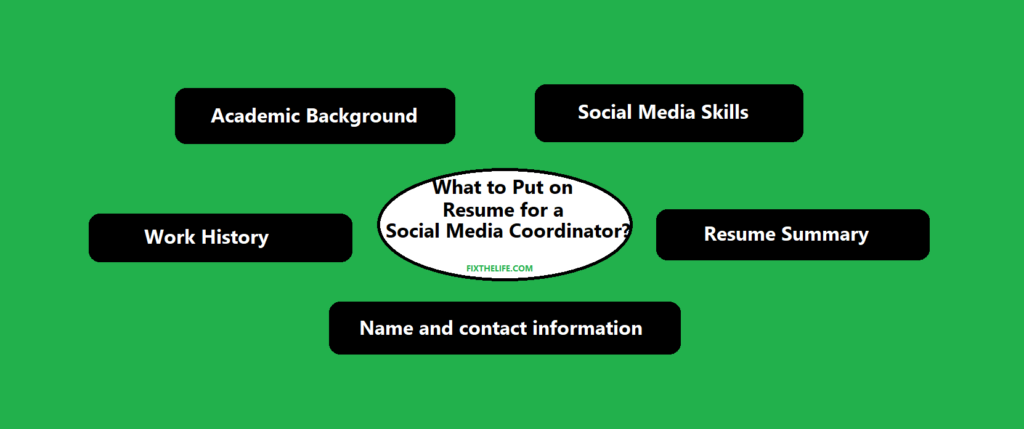 If you want to get a job as a social media coordinator, your resume should include specific details that show how qualified you are. What should a social media coordinator's resume include?
Name and contact information:
This is how potential employers find out who you are and how they can pick your resume out of the stack. If they want to set up an interview with you, they can use the email address and phone number you gave them to get in touch with you.
Resume Summary:
Summary statements on resumes give recruiters a quick look at your skills and experience. This can be a big part of whether or not your CV gets looked at further.
Work history:
When hiring managers look at your employment history, they can see if your relevant work experience fits with the duties of the job.
Social media skills:
By describing your relevant skills, you help the hiring manager decide if you are a good fit for the job.
Academic background:
By telling potential employers where you went to school, you show them where you learned the basics of your field.
ALSO READ: Check Out These Highest Paying Jobs $$$ Out There in U.S – Hurry Up!!!
How to Put Together a Resume for a Social Media Coordinator?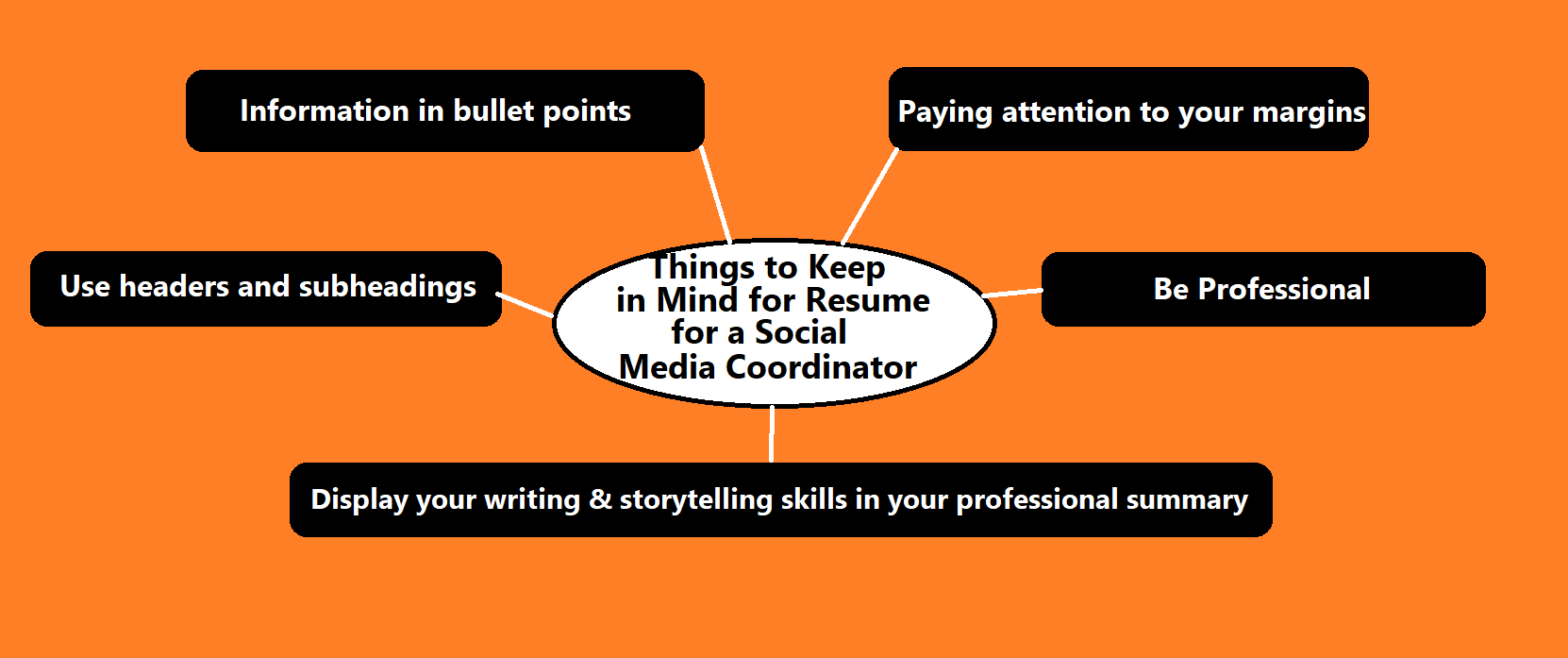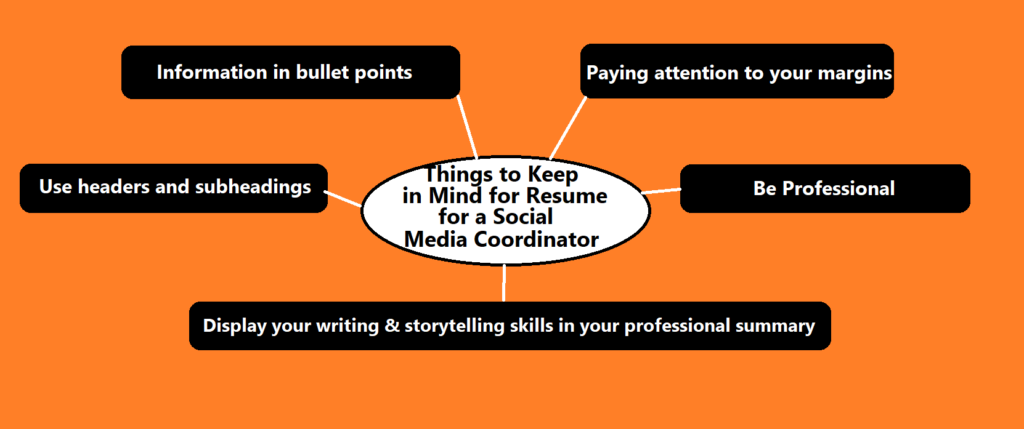 A well-formatted piece of writing has been carefully organized and written in a way that is easy on the eyes and doesn't make the reader feel at all at ease.
So, what are the most important rules one must follow when formatting?
Paying attention to your margins is essential.
Changes to the margins are an easy way to make your resume for social media coordinator look more professional.
Whenever you can stick to one pattern. Keep the size of headings the same, and make the text under them one or two sizes smaller. Don't use fancy fonts. Make sure the font can be read easily.
Use headers and subheadings to keep your social media coordinator resume clean and well-organized. In turn, this makes it easier for the hiring manager to rapidly find the information they need.
Most of the information in a bullet point is summed up in one sentence. This makes it easy to understand and can help you make crucial decisions.
Display your writing and storytelling skills in your professional summary.
If you have yet to do a lot of similar work in the past, a brief overview or objective can show how you meet the job's requirements.
A professional summary might be helpful for a more experienced social media coordinator, but their work history should speak for itself.
Writing skills can also be shown in an encapsulation section. Professionals in the field often say that writing skills are essential because they are more complex to teach than day-to-day tasks like scheduling articles and planning campaigns.
ALSO READ: These Tips can Help You Crack any Interview for Job Promotion
How Do You Choose Which Abilities to Highlight?
A social media coordinator's CV needs to show off their skills. Even if it's not the main point of your resume anymore, you should still list the programs you know how to use and give examples that show you have the skills listed in the job posting.
But the point is to show how your point is valid. With proof, you will get very far if you say you're a great communicator, team player, or planner.
How to Include Your Certifications on Your Resume?
If you only have one or two certifications, put them next to your name in the header of your resume. If you need more examples or a longer explanation, add a new section.
ALSO READ: Prepare These Questions to Get Any Job -100% Tested
What Are The Best Ways to Make a Resume for a Social Media Coordinator?
Finding out what makes a difference from the people who really put social media coordinators to work can be helpful.
Show how you've worked toward similar goals for an organization in the past.
Use concrete measurements to show how well you did.
Don't offer assurances you can't maintain or demonstrate the employment of questionable strategies.
Get the proper certificates to prove your skills.
These tips can help prepare a social media coordinator resume. Did we miss anything?? Please let us know in the comments