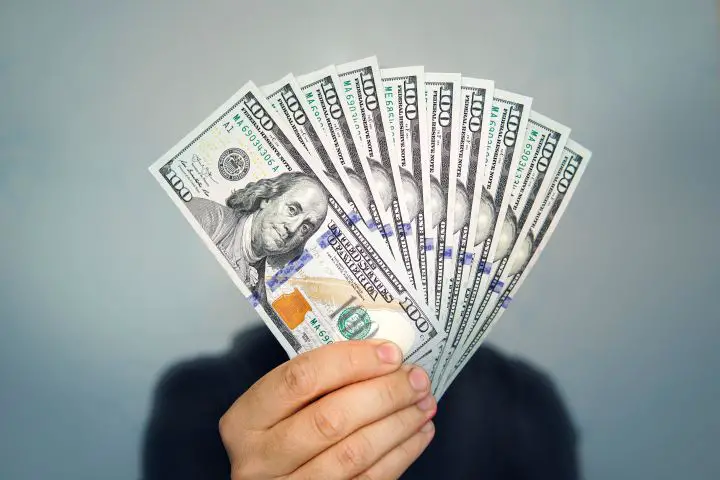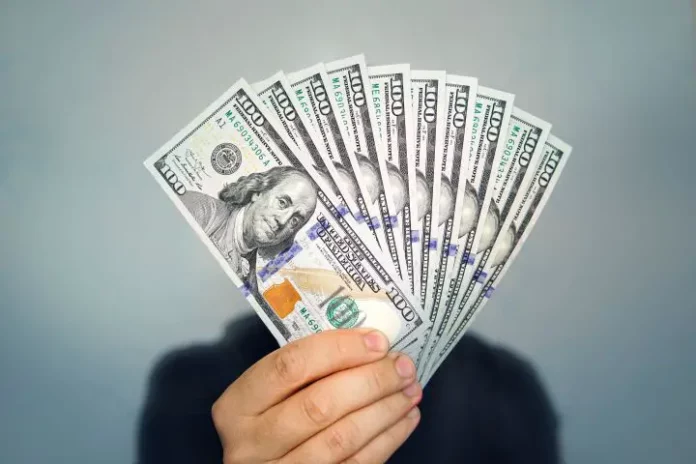 Gigs Near Me – Numerous teenagers, just like you, have found opportunities to earn money through Craigslist gigs. Despite the multitude of gig economy applications and websites available today, Craigslist remains an outstanding platform for discovering a diverse array of jobs that offer immediate cash payments, encompassing formal and informal work.
Craigslist features a broad spectrum of gig categories, encompassing cleaning, photography, and bartending roles. These opportunities are plentiful, and the most appealing aspect is that you can utilize Craigslist to search for online positions and local gigs.
Within this article, I will delve into more than 50 Craigslist gigs, guiding locating them and sharing valuable advice for securing these opportunities. Additionally, I have included average pay rates for each type of gig derived from ZipRecruiter to provide insights into potential income levels.
Top Craigslist Gigs Near Me
Craigslist is an excellent resource for finding local gigs. If you've ever wondered, 'Where can I find Craigslist gigs near me?' you're in for a treat because you can explore local job opportunities there.
Now, let's look at some of the most interesting Craigslist gigs!
1. Lawn moving
Average pay: $15 an hour
Pay range: $8 to $18 an hour
If you're seeking a job that allows you to work and receive payment on the same day, think about offering your services for lawn mowing in your neighbourhood. It's a straightforward and speedy way to kickstart your income. If you excel at it, you could even secure additional local gigs thanks to glowing recommendations from happy customers.
2. Yard work/landscape labour
Average Pay: $15 an hour
Pay range: $9 to $22 an hour
These tasks may include removing weeds, washing concrete surfaces, tending to plants by watering them, and maintaining fences.
3. Cleaning
Average Pay: $14 an hour
Pay range: $6 to $20 an hour
Craigslist offers numerous cleaning opportunities. Given that many individuals have busy schedules and lack the time to clean their homes, they often seek the help of cleaners. Businesses also occasionally hire cleaners. So, becoming a cleaner can be an excellent decision.
4. Dog walker
Average Pay: $15 an hour
Pay range: $6 to $25 an hour
If you have a strong love for animals, consider a job as a dog walker. You can often find chances to walk dogs on Craigslist.
5. Window cleaning
Average Pay: $17 an hour
Pay range: $8 to $24 an hour
Another option available on Craigslist is window cleaning. You could make money by cleaning windows for both residential homes and businesses.
6. Mover
Average Pay: $16 an hour
Pay range: $9 to $22 an hour
Many people move often and want to avoid the hassle of moving their stuff by themselves. That's why they hire movers to lend a hand. You can discover various driving jobs on Craigslist, including helping people move into a new house, apartment, or even dorms.
7. Appliance Repair
If you have appliance repair expertise, Craigslist offers you a fantastic gig. You can make money by fixing household appliances or appliances for businesses.
8. Furniture assembly
Another straightforward Craigslist gig is furniture assembly. You can earn money by helping people put together their furniture.
9. Taxi service
Average Pay: $22 an hour
Pay range: $9 to $62 an hour
There are numerous rideshare possibilities on Craigslist, like working as a driver for Uber and Lyft.
10. Bartending
Average Pay: $13 an hour
Pay range: $5 to $37 an hour
You can find bartending opportunities listed on Craigslist.
11. Photographer
Average Pay: $22 an hour
Pay range: $7 to $49 an hour
Craigslist lists numerous photography opportunities. If you're keen on exploring a creative path to make money, why not try it?
12. Food delivery
On Craigslist, you'll come across various food delivery opportunities, often in collaboration with companies like DoorDash and Uber Eats. This job entails receiving payment for delivering food from restaurants and local establishments to people's homes.
13. Grocery delivery
Average Pay: $16 an hour
Pay range: $10 to $31 an hour
You can find opportunities to work as a grocery delivery person. Several grocery delivery companies, such as Instacart and Shipt, regularly post many job listings for these positions.
14. Package delivery
Average Pay: $16 an hour
Pay range: $6 to $25 an hour
Delivery is more comprehensive than just groceries and meals. People often need items like clothing and baby supplies delivered as well. You have the chance to earn money by delivering packages, and Craigslist has a variety of opportunities for delivery driver positions.
15. Focus group participant
Pay: $20 to $400 per study
Focus groups function much like surveys, but instead of simply answering questions, you discuss a product or service with a group of people. Craigslist often has numerous opportunities for focus groups, so it's worth checking if any are happening near you. These focus groups can take place either in person or online.
16. Errand service
Average Pay: $20 an hour
Pay range: $6 to $48 an hour
Because many folks have hectic schedules and can struggle to find time for errands due to work or family commitments, there's an opportunity for you to earn some extra money. You can offer assistance with chores by taking on gigs listed on Craigslist. These gigs include helping with tasks like picking up dry cleaning or going to the store to fetch items for others.
17. Shoveling snow
Another way to make money on Craigslist is by offering snow shovelling services. This could be a valuable side job if you live in an area that gets snow.
18. Car washing
Another possibility is to offer car washing services. Now and then, you'll find car washing opportunities posted on Craigslist.
19. Painting
I've come across painting opportunities in various cities and towns on Craigslist. This may entail painting the interior or exterior of a house or a different type of property.
20. Pet-sitting
Average Pay: $14 an hour
Pay range: $5 to $29 an hour
If you have a deep love for animals, consider the role of a pet sitter. As a pet sitter, you're compensated for taking care of people's pets, such as cats and dogs, while they are not at home. It's an enjoyable opportunity you can discover on Craigslist to earn additional money.
21. Event planner
Average Pay: $27 an hour
Pay range: $9 to $62 an hour
Another avenue you can consider is becoming an event planner. As the name implies, event planners are paid for organizing various events. This job includes tasks like choosing event locations, hiring caterers, and managing budgets.
As an event planner, you collaborate with vendors, communicate with clients, find budget-friendly venues, and take care of details such as guest lists and invitations. In some cities, you may find event planner opportunities on Craigslist.
22. Security Guard
Average Pay: $15 an hour
Pay range: $8 to $21 an hour
Security guard positions are often advertised on Craigslist, making it an excellent place to search for opportunities nearby. Security guards are crucial in protecting, supervising, and patrolling various sites, such as office buildings, retail stores, and public facilities.
As a security guard, your primary responsibilities include preventing theft and violence and ensuring that everyone adheres to the established rules and regulations.
23. Handyman
Average Pay: $18 an hour
Pay range: $9 to $27 an hour
You can find numerous handyperson job listings on Craigslist, making it a worthwhile idea to search for local opportunities. Handyman tasks encompass a variety of jobs, including home repairs, furniture assembly, and carpentry work.
24. Junk hauling
If you have a large truck or van, you can earn money by transporting and disposing of unwanted items. I've come across several junk-hauling opportunities posted on Craigslist.
25. Cook
Average Pay: $7 to $18 an hour
Pay range: $14 an hour
A cook or chef prepares the tasty dishes you savour in restaurants and various dining venues. Numerous job listings for cooks and chefs can be found on Craigslist.
26. Waiter/Waitress
Average Pay: $5 to $29 an hour
Pay range: $16 an hour
A waiter or waitress is employed in the food service industry, where they attend to customers at restaurant tables or bar counters. Craigslist has many job listings for waiters and waitresses that you can explore.
27. Research study participant
You'll discover numerous paid research study opportunities on Craigslist, so be sure to check for job openings. Don't fret; we're not focusing on medical trials in particular. Instead, plenty of psychology-related research studies are available that don't involve testing any medical treatments. Many universities and colleges compensate members of the general public for participating in various research studies and surveys.
28. Personal assistant
Average Pay: $20 an hour
Pay range: $6 to $38 an hour
Personal assistants are compensated for aiding people with various personal and business tasks. This could include running errands, handling phone calls, composing emails, arranging appointments, and organizing schedules. You can discover job listings for personal assistant positions in many cities and towns on Craigslist.
29. Flyer distribution
Average Pay: $13 an hour
Pay range: $6 to $19 an hour
Working as a flyer distributor means you make money by giving out flyers. This might include delivering leaflets to homes, distributing them to businesses, or distributing them to the public at designated locations.
30. Event/nightclub promoter
Average Pay: $16 an hour
Pay range: $9 to $33 an hour
31. Banquet Server
Average Pay: $14 an hour
Pay range: $6 to $22 an hour
Another option to explore is becoming a banquet server. Banquet servers are part of the serving team responsible for catering events. They set up tables and buffets for serving meals. During the event, banquet servers take orders from guests at their tables, restock buffet dishes, and refill drinks. After the event, they are responsible for tasks like clearing tables, cleaning the event area, and returning equipment to the kitchen.
32. Concession worker
Average Pay: $12 an hour
Pay range: $5 to $18 an hour
Concession stand workers have a range of duties associated with operating the concession stand. These responsibilities include food preparation, helping customers, keeping track of inventory, restocking supplies, and maintaining the facility. Job listings for concession stand work are often available on Craigslist.
33. Dishwasher
Average Pay: $13 an hour
Pay range: $7 to $18 an hour
Another straightforward job you can find on Craigslist is working as a dishwasher. As a dishwasher, your primary responsibilities include washing various kitchen and dining items like plates, cups, utensils, silverware, pots, pans, and more. You must ensure everything is cleaned thoroughly and properly arrange the dry dishes in their designated spots.
Work from Home Craigslist Gigs
Plenty of local Craigslist options let you get active and work outside the house, whether it's mowing lawns, doing yard work, or walking dogs.
Alternatively, if you'd rather work from the comfort of your home, you're in luck! Craigslist offers numerous full-time and part-time work-from-home opportunities, allowing you to earn money without leaving your house.
Here are some of the best work-from-home Craigslist gigs to consider.
34. Virtual Assistant
Average Pay: $21 an hour
Pay range: $6 to $38 an hour
Picture yourself as a super helpful digital assistant! People entrust you with tasks such as making phone calls, arranging meetings, and creating schedules. The best part is you can complete all of these tasks right from the comfort of your own home, which is pretty awesome! You can discover these digital assistant opportunities on various websites online and let folks on the internet know you're ready to assist them.
35. Proofreader
Average Pay: $24 an hour
Pay range: $9 to $44 an hour
Proofreaders receive payment for discovering and correcting errors in materials such as articles and books. They search for issues like spelling mistakes, grammatical errors, and typos to ensure that everything is written without flaws.
36. Freelance writer
Average Pay: $32 an hour
Pay range: $5 to $129 an hour
Freelance writing is like having a creative job online that you can do right from home. When you're a freelance writer, you make money by writing things for others. These things you write could be blog posts, articles, or whole books. Some freelancers are paid for their work hours, but most get delivered depending on how many words they write or each piece they create.
The Pay can vary a lot, starting from just 1 cent for every word you write up to 10 cents or even more for each word. The payment for each article can also differ from one job to another.
37. Copywriter
Average Pay: $36 an hour
Pay range: $9 to $73 an hour
Being a copywriter involves making money by crafting words that persuade people to purchase items, such as product descriptions, newsletters, and radio advertisements. Some copywriters receive payment for their hours, while others are compensated depending on how many words they write or for each project they finish.
38. Resume writing
Average Pay: $21 an hour
Pay range: $5 to $37 an hour
You've probably heard of people getting help with their resumes from others. If you're skilled in writing, you can try it, too and earn some cash!
39. Editor
Average Pay: $30 an hour
Pay range: $17 to $62 an hour
Editors are hired to help enhance the writing of others. They edit books and articles to prepare them for people to read. Editors search for errors and ensure the writing is clear. They also determine which ideas and content will be the most engaging for readers.
40. Data Entry Clerk
Average Pay: $20 an hour
Pay range: $8 to $40 an hour
People who work as data entry clerks earn a living by entering information into documents, spreadsheets, and computer systems. They have the flexibility to do this work from their own homes. These types of jobs are often listed on specific websites like CL.
41. Transcriptionist
Average Pay: $16 an hour
Pay range: $6 to $24 an hour
Think about being a transcriptionist – you make money by listening to Audio and writing down what you hear, almost like converting spoken words into written words. When you're finished, you provide the written version to the person who requested it. This is a job that's frequently available on Craigslist.
42. Tutor
Average Pay: $23 an hour
Pay range: $10 to $44 an hour
Tutors make money by assisting people in learning, and you can perform this job using the internet.
43. ESL Teacher
Average Pay: $19 an hour
Pay range: $8 to $24 an hour
ESL teachers make a living by helping people from other countries learn English as their second language. What's great about this job is that you can do it from your home! You can choose how much or how little you want to work.
44. Remote translator
Average Pay: $35 an hour
Pay range: $9 to $83 an hour
Translators make money by converting written text from one language into another. If you are proficient in multiple languages, working as a translator is an exciting job for you. The best part is you can do this job from the comfort of your own home!
45. Social media manager
Average Pay: $26 an hour
Pay range: $7 to $47 an hour
Another excellent job to consider is becoming a social media manager. These professionals are hired to assist businesses and individuals in managing their social media accounts. Typically, this role involves tasks such as sharing content on platforms like Instagram and Twitter and responding to comments on social media.
46. Customer service agent
Average Pay: $15 an hour
Pay range: $8 to $24 an hour
You can also discover a job opportunity as a customer service agent on Craigslist. Customer service agents assist individuals by responding to their inquiries and resolving any issues they might encounter. Your role as a customer service agent may include listening to complaints, processing orders, and answering customers' questions.
47. Administrative assistant
Average Pay: $9 to $30 an hour
Pay range: $18 an hour
You can also discover opportunities for administrative assistant jobs on Craigslist (CL). Administrative assistants, sometimes called administrative aides, support other administrative professionals to keep things organized and complete tasks. This allows these professionals to concentrate on more critical duties.
As an administrative assistant, your responsibilities will include scheduling meetings for administrators, managing emails, editing documents, and creating records on their behalf. You have the flexibility to work from your own home, and you can choose to work part-time, making it a great way to earn extra money.
48. Virtual sales representative
Average Pay: $34 an hour
Pay range: $7 to $55 an hour
Virtual sales representatives earn their income by advertising a product or service online. Your primary role involves convincing new or returning customers to purchase that product or service and providing assistance when buying. You can search for virtual sales representative jobs on Craigslist (CL) in specific cities.
49. Web designer
Average Pay: $37 an hour
Pay range: $10 to $63 an hour
You can also discover a job as a web designer on Craigslist (CL). Web designers are the ones who make websites look fantastic. They focus on the parts of the website that people can see and use, like images, fonts, drawings, and colours. What's cool is that you can do this job from anywhere you like, which is fantastic!
Average Pay: $26 an hour
Pay range: $10 to $50 an hour
50. Website tester
You have the opportunity to earn money by testing websites. This job allows you to work from home and choose how much you want to work. As a website tester, you receive payment for visiting websites and apps and sharing your opinions. You'll be asked to provide feedback on how user-friendly the website is and whether there are any broken links.
51. Video Editor
Average Pay: $28 an hour
Pay range: $5 to $58 an hour
You can also try your hand at video editing. Video editors make money by enhancing videos for various individuals and businesses. You can discover video editing jobs on CL in multiple cities.
52. Graphic designer
Average Pay: $27 an hour
Pay range: $17 to $35 an hour
You can also consider becoming a graphic designer. Graphic designers earn money by creating various eye-catching images and designs like flyers, logos, and one-of-a-kind pictures for people who require them. You can often discover visual design opportunities on CL.
53. Voiceover artist
Average Pay: $31 an hour
Pay range: $5 to $92 an hour
Voiceover artists make money using their voices for audiobooks, YouTube videos, and tutorials. You can browse your city's CL to check for voiceover artist opportunities. Remember that you can create your advertisement to inform people that you provide voiceover services.
54. Game tester
Average Pay: $29 an hour
Pay range: $9 to $69 an hour
Another option to think about is becoming a game tester. Sometimes, you can earn money by testing various games, such as mobile games, console video games, and PC games.
Game developers want to ensure that their games are delightful, so they hire game testers to play the game from start to finish or up to a certain point and then provide their thoughts and feedback on how the game plays.
55. Telephone survey interviewer
Average Pay: $12 an hour
Pay range: $7 to $18 an hour
Telephone interviewers have conversations with people over the phone, asking them questions or conducting surveys. They usually work for companies that want to understand people's opinions to improve their products or services.
What's great is that you can do this job from home; all you need is a phone!
How to Find Craigslist Gigs
As you can tell from the examples above, Craigslist offers a variety of job opportunities. You can find jobs in your local area, like bartending and cleaning, or explore online roles, such as being a customer service agent or a virtual assistant. You might have yet to think of many other types of jobs.
But how do you go about finding these Craigslist jobs? Here's a step-by-step guide to assist you:
There's a more straightforward guide for a 15-year-old:
Step One: Go to Your City's Craigslist
Start by visiting your city's Craigslist page. You can do this by going to https://www.craigslist.org/about/sites and selecting your city from the list of states. Alternatively, you can search "Craigslist" on Google and add your city's name to find your local Craigslist.
Step Two: Find the "Gigs" Section
When you're on your city's Craigslist page, look for the "gigs" section. Usually, you'll find it near the bottom of the page. Click on "gigs," and you'll see different categories like "Computer," "Creative," "Writing," and more.
Step Three: Browse and Apply for Gigs
If you click on "gigs," you can view all the available jobs. If you have a specific type of job in mind, you can click on a category like "Writing" or "Labor" to narrow your search. You can also use the search bar to find specific jobs.
When you find a job you're interested in, click "Reply" to apply.
That's how you can discover and apply for jobs on Craigslist!
Consider Looking at the "Jobs" Section too.
Craigslist gigs are neat because they offer various job opportunities to help you make money, like washing dishes or promoting events in your city.
But there's another way to discover jobs, both online and in your local area, on Craigslist. You can use the "Jobs" section, which lists various jobs in different industries. So, if you're looking for work on Craigslist, this is a great place to explore.
Here's a simple guide to doing it:
Visit your city's Craigslist page.
Look for the "jobs" section and click on it. You'll see job listings from different categories like "admin/office," "general labour," or "writing/editing."
Like the "gigs" section, you can filter job listings based on location, telecommuting options, and job type (such as contract, part-time, or full-time).
You can also use the search bar to find specific jobs you're interested in.
That's how you can find various job opportunities on Craigslist!
Make the Most Money Picking the Right Gigs
As you can tell, there are MANY job options on Craigslist, both in your local area and online. In this section, I'll guide you on selecting the best jobs to maximize your earnings.
1. Search by Keywords: Use specific words or phrases to find the proper Craigslist gigs. For example, if you're interested in writing, type "blog writer" to find those jobs.
2. Use Filters: Filters help you find gigs faster. You can filter jobs by factors like if they're paid, how far they are, and if they can be done remotely. Picking nearby jobs can help you earn more per hour.
3. Check Posting Dates: It's a good idea to apply for recent jobs, preferably posted in the last two weeks. Older posts might be already filled or forgotten.
4. Explore Online Jobs: If you want to work online, remember that Craigslist has jobs from all over, not just in your city or country. You can work for anyone, anywhere, so keep an open mind.
5. Match Criteria: While you don't have to meet all job requirements, only apply for jobs where you match less than half of what they ask for. This saves you time and effort.
6. Look at Payment: Pay attention to payment details. Use filters to find paid opportunities. Don't accept meagre Pay; set a fair rate based on what similar jobs pay.
7. Read Carefully: Read job posts thoroughly and follow instructions closely. Employers like candidates who pay attention to details.
8. Check Job Titles: Look at job titles to see if they match what you're looking for. This helps you quickly find jobs that fit you and avoid ones that don't.
Following these tips makes it easier to find Craigslist gigs that are a good fit for you and increase your chances of success.
Safety Tips for Using Craigslist
Avoid Scams:
Never send money to someone who promises you a job. Real employers pay you for your work; you shouldn't pay them.
Be careful if someone wants to pay you extra and asks you to send some money back through a wire transfer. It's likely a scam. Refrain from accepting checks with extra money, and never send money to strangers.
Be cautious of job titles that seem too good to be true, like "earn $1k a day." If it sounds unreal, it's probably not legitimate. Don't share personal details or send money to these job posts.
Staying Safe When Meeting in Person:
If you're meeting someone for an in-person gig from Craigslist, choose a busy public place like a café or a restaurant for your first meeting.
Always let someone you trust know where you're going, when you plan to leave, and who you're meeting.
These tips will help you use Craigslist for job opportunities while staying safe.
Closing Thoughts
Although several websites are similar to Craigslist, it's still one of the top spots to discover local opportunities. On Craigslist, you can explore various gigs, such as gardening, running errands, bartending, writing, tutoring, and data entry. Craigslist gigs are worth checking out if you want to earn some extra cash.
Read More: How Many Jobs are Available in Consumer Services : Complete Guide