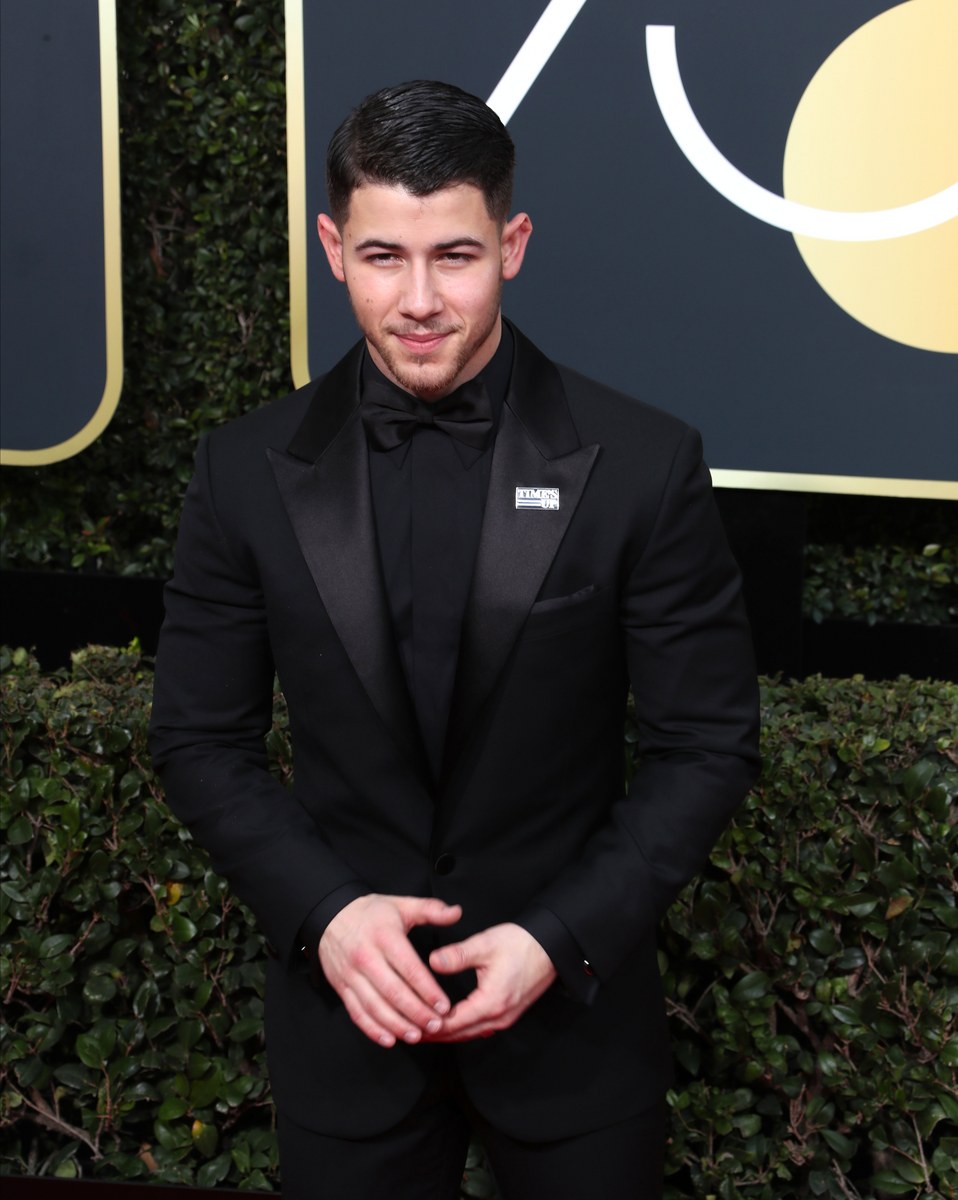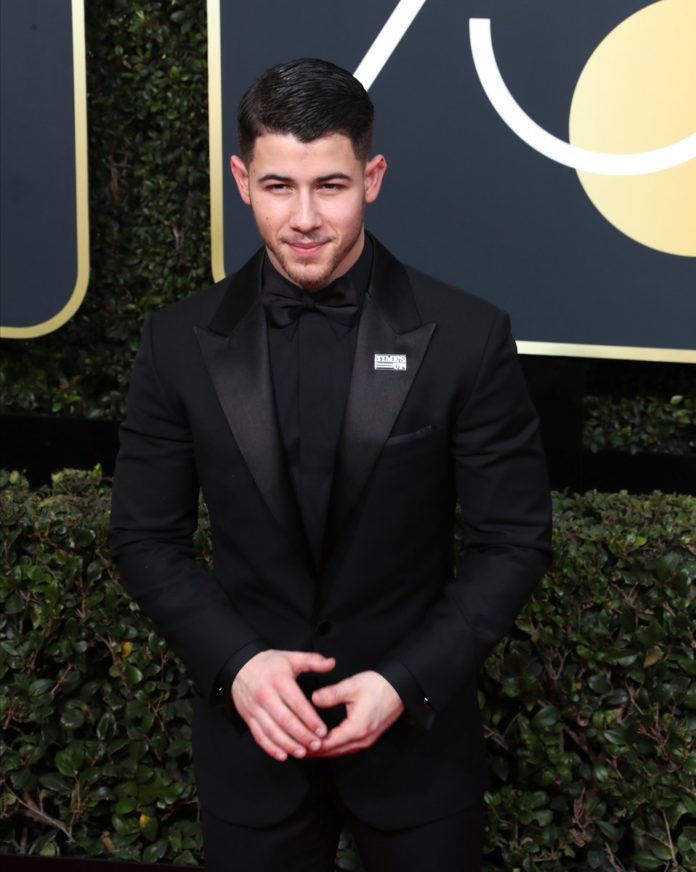 Nick Jonas Net Worth- $ 50 million
Gender- Male
Profession- Drummer, Singer, Songwriters, Actor, Pianist, record producer
Nationality- United States Of America
We all know about the famous Jonas brothers from a popular Disney movie back in the days
Nick Jonas is a famous American singer, actor and songwriter with a net worth of $50 million combined with wife Priyanka Chopra. Both the heart throbs got married in December 2018. Nick Jonas started gaining popularity along with his brothers Joe and Kevin on Disney Channel in their band Jonas Brothers. He also has a very successful solo career in the music field.
Snippet of Early Life:
Nick was born as Nick Jerry Jonas in Dallas texas on September 16, 1992. He grew up in wyckoff, New Jersey and was homeschooled by his mother. Nick grew up alongside two older brothers Kevin Jonas and Joe Jonas and a younger brother Frankie.
Nick's father is also a musician and songwriter and also a former ordained minister. Jonas began performing shows on Broadway at the age of six. Jonas wrote a song in 2002 while performing for "the beauty and the beast" with his father titled "joy to the world". Soon they compiled an album titles" Bradway's Greatest Gifts: Carols For Cure, Vol 4." In 2003 he released his first single through INO.
Eventually Columbia Records found out about the single and signed a record deal for Jonas. His brother Kevin and Joe performed background vocals for Nick's debut album "Nicholas Jonas" in 2004. Even though the album did not perform well Columbia Records signed a deal with the group Jonas Brothers.
The Jonas Brothers:
The brothers spent most of the time touring in 2005 and 2006 and worked on their debut album "It's About Time". In 2207 the Band confirmed that they are no longer working with Columbia records and have signed a deal with Hollywood Records.
Slowly but steadily the trio gained popularity via many music performance appearances for Disney Channel productions. Their second album "The Jonas Brothers" came out in 2007 which was a success and was on the Top Five of the Billboard 200. The band made their first acting debut in "Hannah Montana" a Disney Series on August 17, 2007.
Later, they launched their own show "Jonas Brothers: Living the Dream" in 2008. Nick Jonas made his first film debut along with his brothers in a Disney Film "Camp Rock" alongside Demi Lovato which was a huge hit and received 8.86 million views.
The Jonas Brothers released their third album "A Little Bit Longer" in 2008 which sold more than two million copies in the USA. This album achieved multi-platinum status.
The Jonas Brother band continued getting more fame with the launch of a Disney Channel show "Jonas" which was first aired in May 2009 and lasted until October 2010. After their fourth album together "Lines, Vines and Trying Times", the trio announced that they are parting ways to focus on solo music projects.
Solo Music Career:
After the Jonas Brothers split, Nick Jonas continued to get fame in his solo music career and worked as a creative and musical director on Demi Lovato's Neon Lights Tour in 2014.
The second album named "Nick Jonas" was released on November 10 2014 by Island Records and was ranked number 6 on Billboard 200. Third solo album was launched in 2012 named "Last Year Was Complicated" which sold more than 66,000 copies in the first week.
Nick Jonas also received "Hal David Starlight Awards" for his contribution as a songwriter in the Hall of Fame. He has released many other singles in collaboration with artists like Mike Posner, Anne Marie, and Tove Lo. The solo music career of Nick Jonas also made a major contribution to the net worth.
Jonas Brothers Reunion:
Jonas Brother finally announced their reunion on February 28, 2019 with the release of a single "Sucker" on March 1. They released one more album on June 7, 2019 "Chasing Happiness" which preceded by a documentary on Amazon Prime with the same name.
The trio set on a tent concert tour, Happiness Begins Tour, from August 2019 to February 2020. On January 24 the band announced a Las Vegas residency show on April 1, 2020 Park MGM.
Acting and Other Pursuits:
In addition to explendid music career, Jonas also had a very thriving acting career since he started on Disney Channel. Nick has made various guest appearances on the TV show "Hawaii Five-O". He also worked in a drama series starring Nate Kulina "Kingdom" in 2014.
Nick Jonas has also starred in many other films like "Goat" (2016), "Careful What You Wish For" (2013), "Jumanji: Welcome to the Jungle" (2017), "Jumanji: The Next Level" (2019) and " "Midway" (2019). He always kept expanding the horizons by producing movies under his production company and working as an executive producer for "Dash & Lily" a netflix show 2020.
Some other business pursuits of Nick Jonas are "1410" 2017 shoe collection, John Varvatos clothing line "JV X NJ" 2018 and he also own a Tequila brand Villa One. Everything combined together contribute to Nick Jonas net worth.
Read More:- Net Worth Of Zac Efron, A Heartthrob Of Many
Personal Life and Philanthropy:
Nick Jonas has been linked to have romantic relationship with Salena Gomez and Miley Cyrus. He also dated Delta Goodrem, an Australian Singer and Olivia Culpo.
Currently he is married to an Indian singer and Actress Priyanka Chopra. The couple got married in December 2018after four months of engagement. The wedding took place in Jodhpur, India which was estimated upto $584,000.
Nick Jonas has been diagnosed with Type 1 Diabetes since he was 13 years old. Later Jonas developed a Change for the Children foundation parenting with five charities to raise awareness and funds for the condition.
Real Estate:
Nick bought a mansion in Beverly Hills a few months before the marriage to Priyanka. In 2019 Priyanka and Nick plunked $20 million on a new mansion in Encino, California. This property is spread over 20,000 square foot with 11 bathrooms and seven bedrooms.
Nick Jonas Quotes:
Here are some popular Nick Jonas Quotes that you may like:
The world of music is changing so dramatically every day, the way people hear music. It's different. It's a new day and requires new thinking.
It's a dream of mine to win a Grammy one day. I'm not saying I'm Grammy-worthy, but it would be a dream come true.
I see my career as not just music, but as hopefully an entertainer in all mediums, and someone who can have real influence and make great art.
I have a lot of memos in my phone of songs; I've had dreams about a melody. It's always melody first as far as when stuff like that happens – I find that my melodic sense is my strongest asset as a songwriter.
I love the show 'Nashville,' I mean, that's a show that's pretty incredible.
I get to wake up every day and create music. And even when it's a tough moment as far as career ups and downs, it's always something you're passionate about, and it's a beautiful way to spend your life.
I have really musical parents, and my dad was always encouraging, but the desire to get onstage and perform really did come from me. I'd never push my future children.
I think that dating other musicians can be complicated at times. Especially when they think highly of themselves.
I think part of the beauty of being a pop phenomenon is that you're going 1,000 miles per hour, and it's all happening – and that's also the hard part about it.
I kind of date my musical discovery back to when I was 13 years old, getting my iTunes account and using that as a major tool to discover new music.