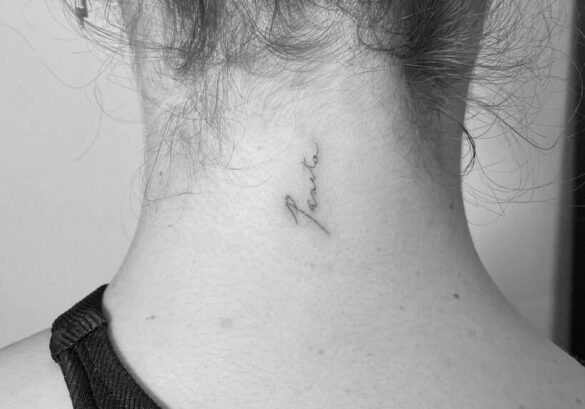 Ever thought about getting a neck name tattoo? It's a popular choice that's been around for ages and can be a sweet way to show affection for someone special.
The neck is a good spot for tattoos since you can hide or show them easily. Adding a name to your tattoo can make it feel even more personal.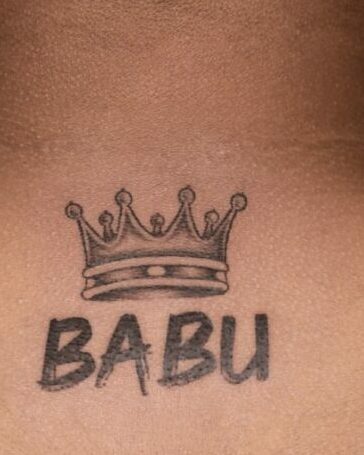 In the past, name tattoos were seen as a tradition, but nowadays, they're more about expressing your love for someone important. When picking the design, there are many options – like different fonts, designs, and where to put it on your neck.
To help you out, we've got a list of cool neck tattoo ideas with names you'll probably like. So, let's check out the world of neck name tattoos together.
Minimalistic Name Tattoo On Neck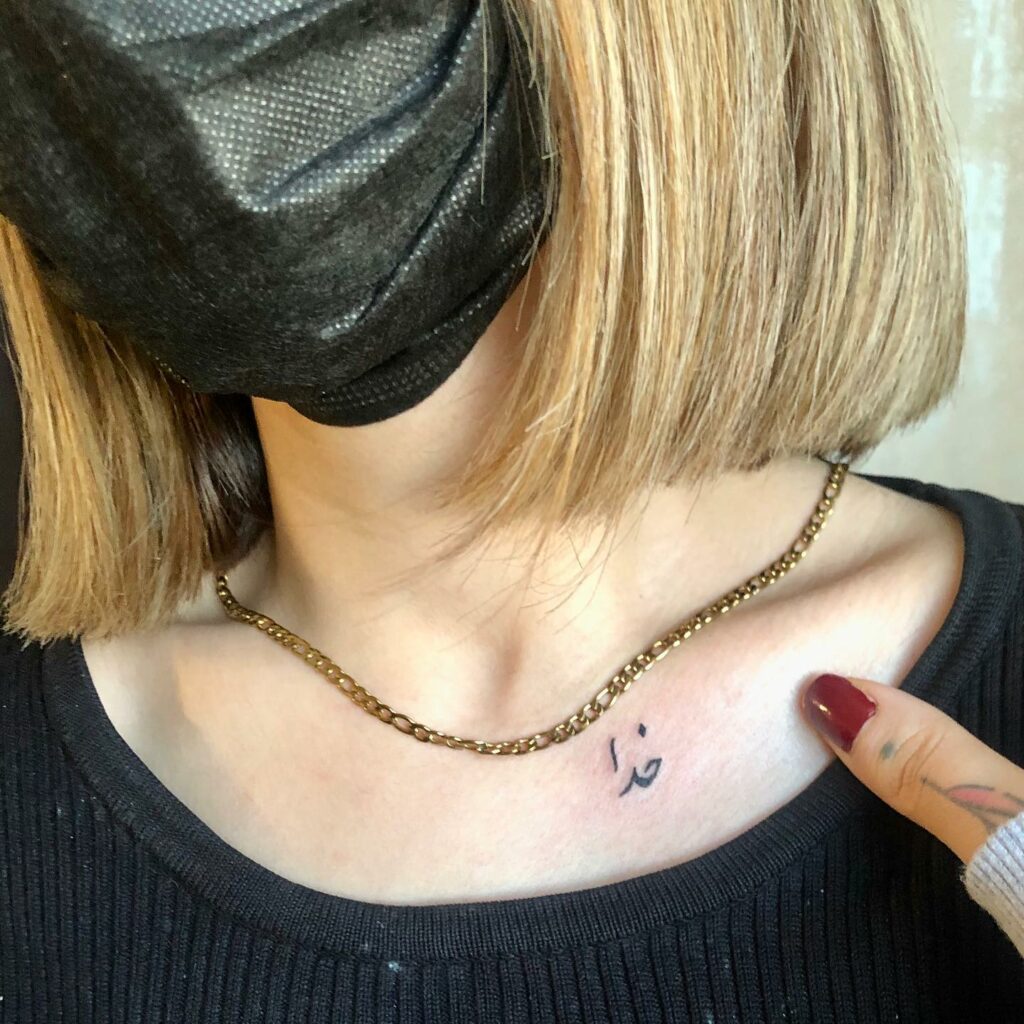 Let's take a moment to appreciate the stunning artistry of the "Mehrnoosh" tattoo design. This piece truly stands out, thanks to its captivating placement that effortlessly catches the eye.
The choice of black ink lends it a timeless, monochrome elegance. The font selection is remarkably intriguing and distinct, with impeccable spacing between each letter.
This tattoo is a masterpiece of precision, guaranteed to command attention from beginning to end. If you're seeking a fresh and innovative neck tattoo, this exquisite "Mehrnoosh" design is your ultimate choice.
Name With Heart Tattoo On Neck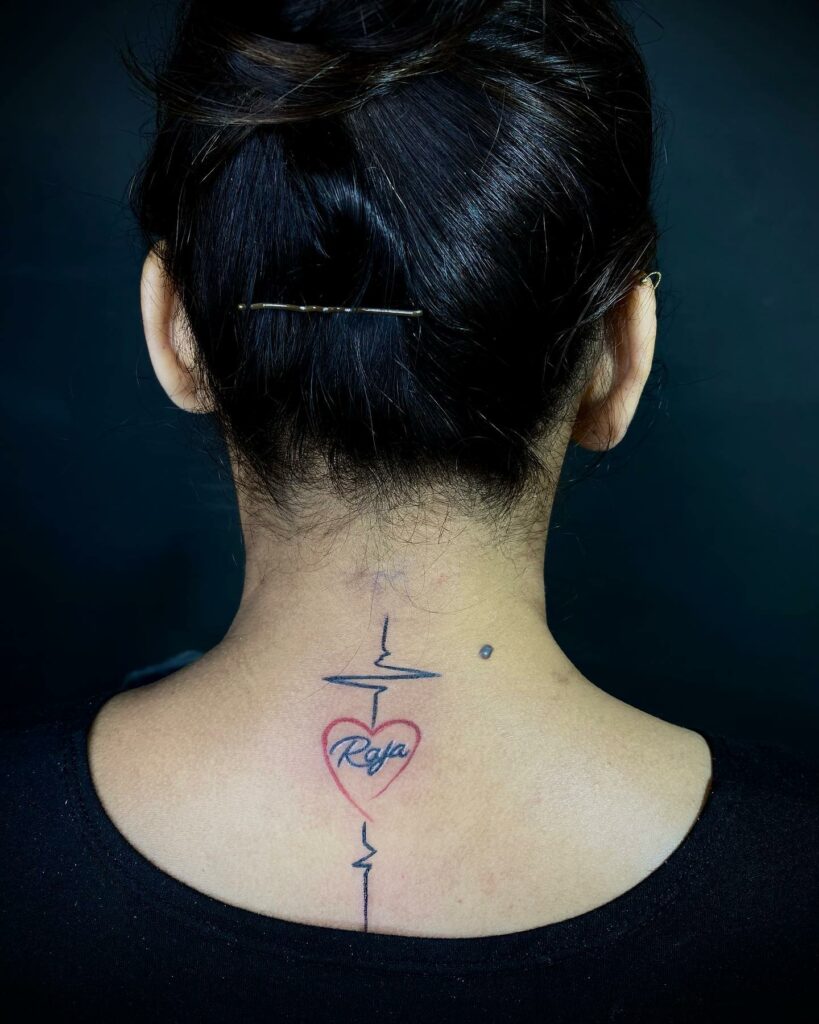 In search of a neck tattoo that speaks volumes about your affection for that special someone? Look no further than this captivating name tattoo adorned with a heart and lifelike heartbeat lines.
This distinct design is bound to catch the eyes and spark engaging conversations. Crafted with finesse, the artist employed black ink for the name and a vibrant red hue for the heart, creating a visually stunning contrast.
The intricate detailing of the heartbeat lines perfectly emulates an actual pulse, rendering this design unparalleled. Positioned anywhere from the top to the base of your neck, this tattoo serves as a stylish and heartfelt testament of love and care.
If you're yearning for a unique and personal way to immortalize your emotions, this tattoo design is ideal.
Coloured Name Tattoo On Neck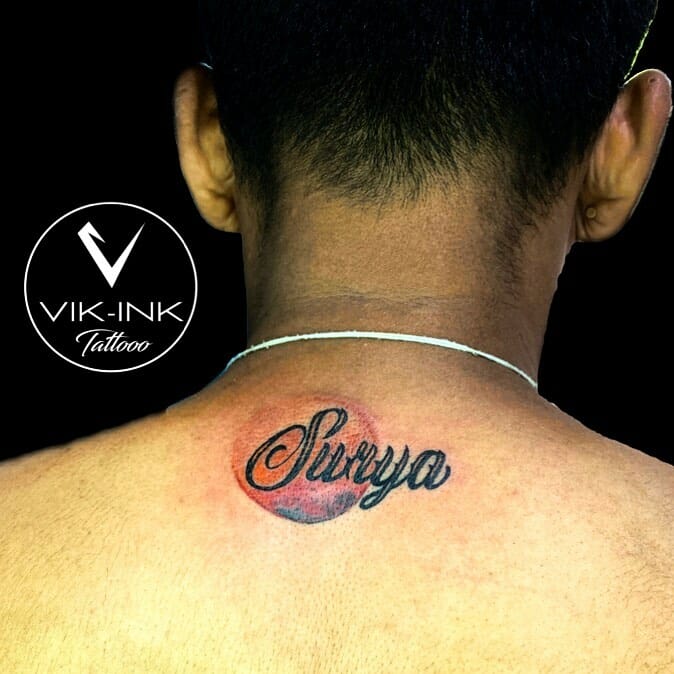 Presenting a true work of artistic ingenuity: the Colored Name Tattoo on Neck. This tattoo stands as a vibrant masterpiece, adorned with a circle of captivating hues.
The artist skillfully employed a palette encompassing shades of red, orange, blue, black, and white, weaving them into an abstract tapestry that flawlessly embodies the spirit of this design.
This multicoloured neck tattoo is ideal for those who relish making bold declarations through their body art. It's an exceptional way to showcase your vivacious personality. Breaking gender barriers, this tattoo design possesses equal allure for both men and women.
If you're on the hunt for a choice that seamlessly blends impact and individuality, look no further than this vibrant name tattoo – a testament to uniqueness and audacity.
Tribute Name On Neck Tattoo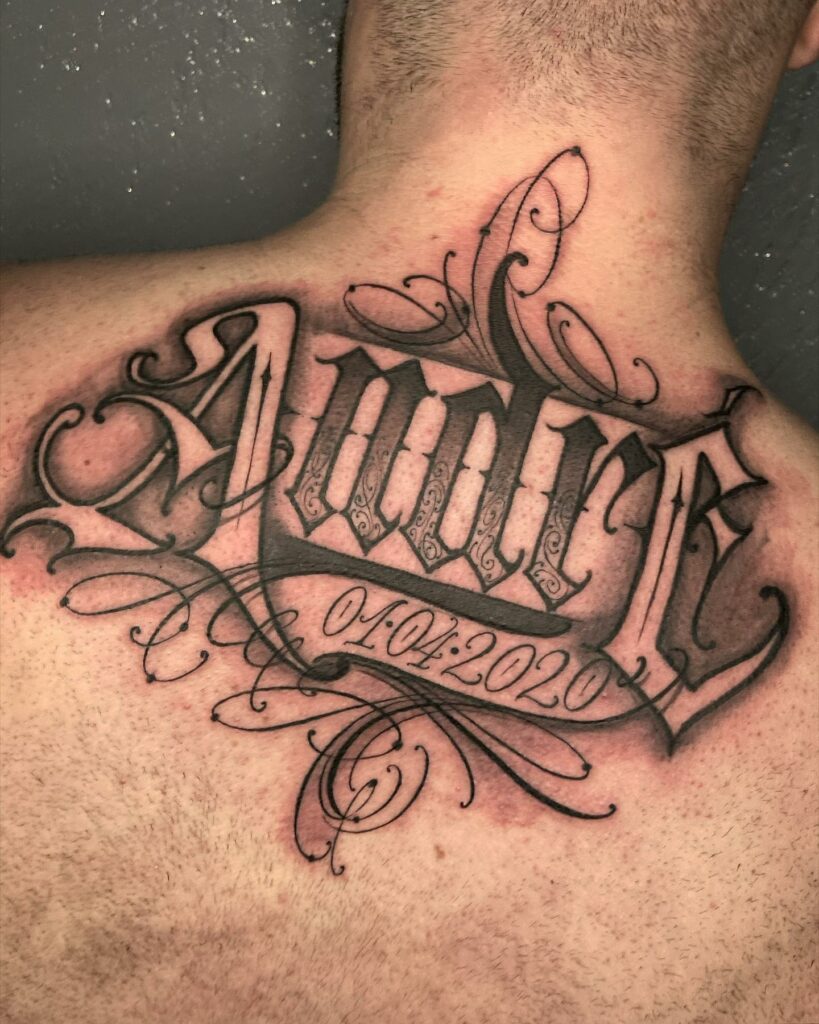 This neck tattoo serves as a touching tribute to a child, featuring their name and date of birth. The use of black and white ink creates a striking monochromatic effect.
The tattoo artist has taken special care to incorporate intricate designs within the letters "N," "D," and "R," making them stand out in an appealing manner.
The border surrounding the tattoo has also been thoughtfully designed, contributing to its overall visual appeal. This tattoo is a prime example of how to craft a remarkable design that authentically conveys your emotions.
If you're considering a bold and meaningful neck tattoo, this design presents a compelling option, especially for those who wish to honour their child or children.
Matching Name Tattoo On Neck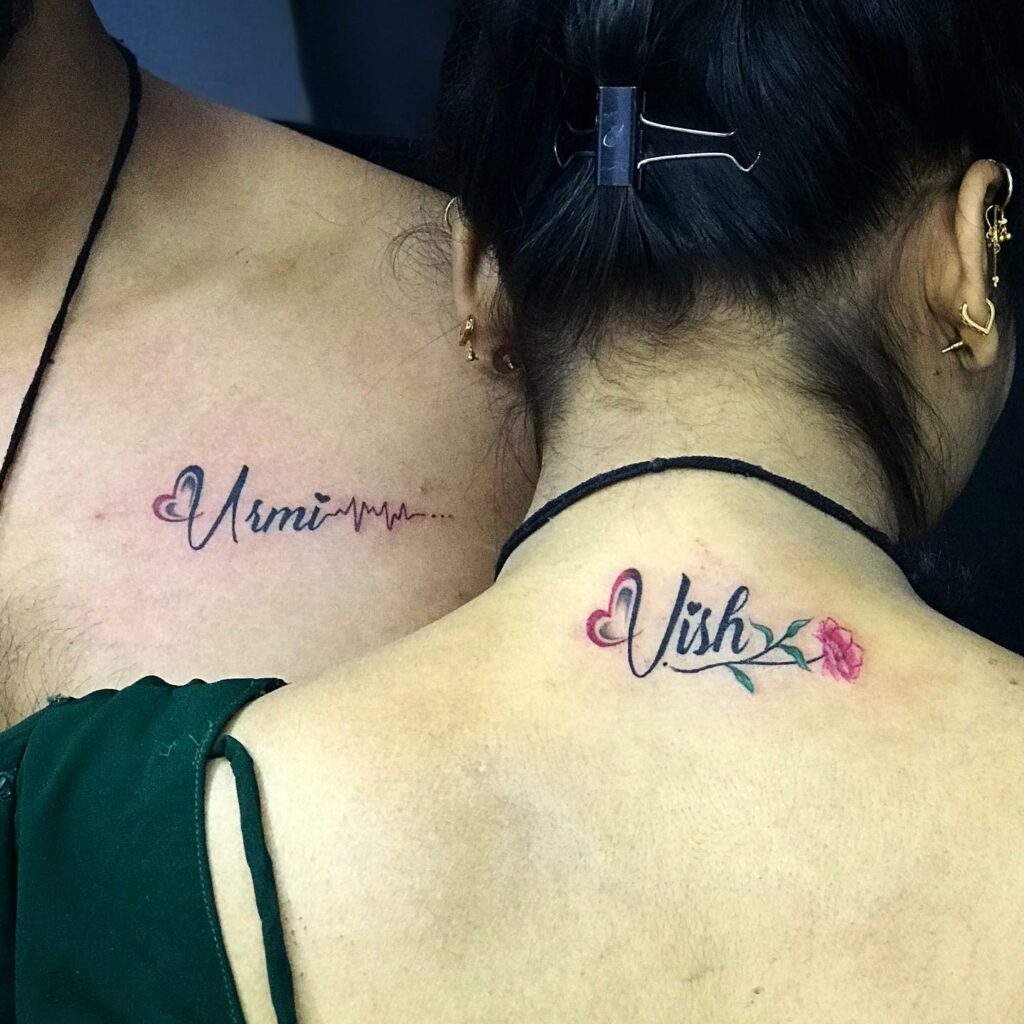 Let's take a closer look at these beautiful love tattoos, The first is a name tattoo on the neck, with a pretty rose and a heart at the beginning.
The second tattoo is on the chest and starts with a heart, followed by heartbeat lines. Both tattoos have unique and stunning designs that show what real love is all about.
The artist used red ink for the heart, pink for the rose, and green for the leaves. This gives the tattoos a bold and lively look. The cool designs around the words in the tattoos make them extra special and personal.
If you want to show your love for your partner, getting matching tattoos can be a wonderful and meaningful choice. Remember, this is a big commitment. So be sure you're ready, These tattoos are a perfect way to show strong and forever love.
Simple Name Tattoo On Neck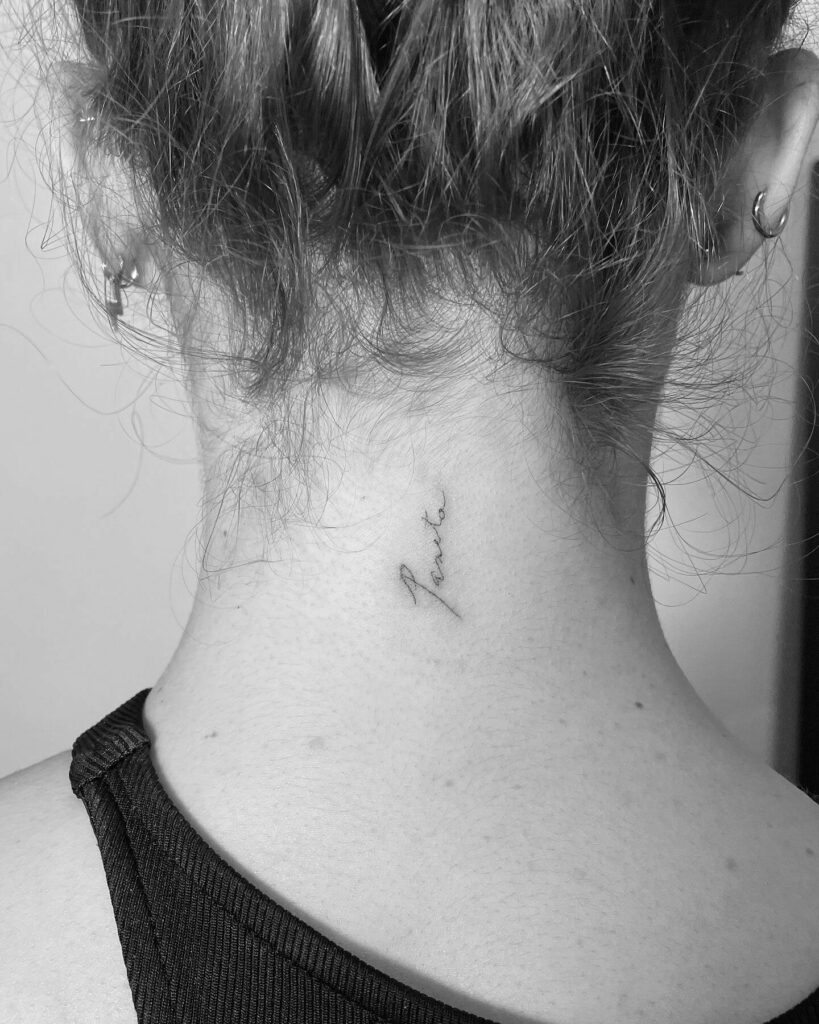 Don't be fooled by its simplicity – this neck tattoo is anything but plain. It features a name written in a beautiful cursive style, taking up a small space (2cm) on the neck. It's great if you want a subtle and stylish addition to your body art.
This tattoo's careful use of fine lines adds to its classy look. It's placed discreetly on the back of the neck, perfect for those who want a subtle tattoo.
The font and spacing of the name are impressive, making this tattoo a unique representation of your identity. No matter if you're a man or a woman, this neck tattoo is a cool way to show your style in a subtle yet cool way.
Elegant Name Tattoo On Neck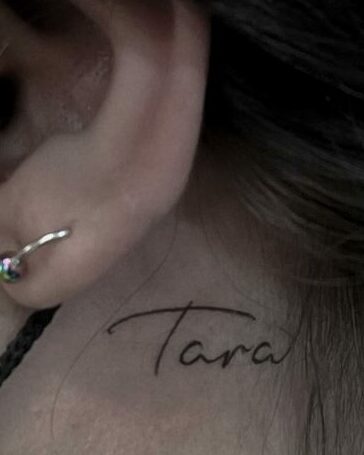 Are you in search of a refined and subtle neck tattoo? Look at this sleek four-letter name tattoo – it could be just what you're looking for. The spacing between the letters and the chosen font contributes to its attractive appearance, that's bound to grab attention.
The concept behind this tattoo, brought to life by the artist, makes it a top contender for an elegant tattoo choice.
The minimalist approach adds an air of sophistication, making it an ideal pick if you prefer straightforward and modest tattoos.
This neck tattoo should be on your radar if you appreciate uncomplicated yet impactful body art. Additionally, it's an excellent option for women who desire a tasteful and subdued tattoo alternative.
Name With Wings Tattoo On Neck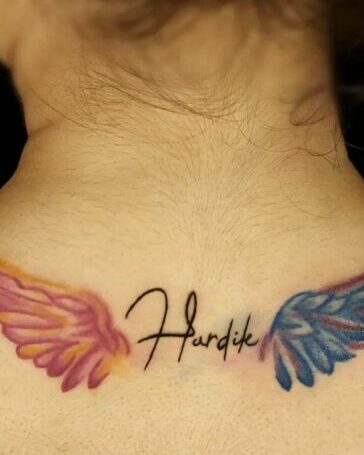 This neck tattoo design stands for freedom and hope. The wings show freedom, and the name represents hope. The artist used a detailed technique to ink the name and wings with pink, yellow, and blue ink.
This makes the tattoo look nice. The spacing between the letters is just right, and the font is fancy.
If you're looking for a tattoo with a special meaning, this neck tattoo idea is a great choice. It's not just about how it looks but what it represents.
This design would also look awesome on women, and the way the different colours work together makes this tattoo a fantastic piece of art.
Freehand Name Tattoo On Neck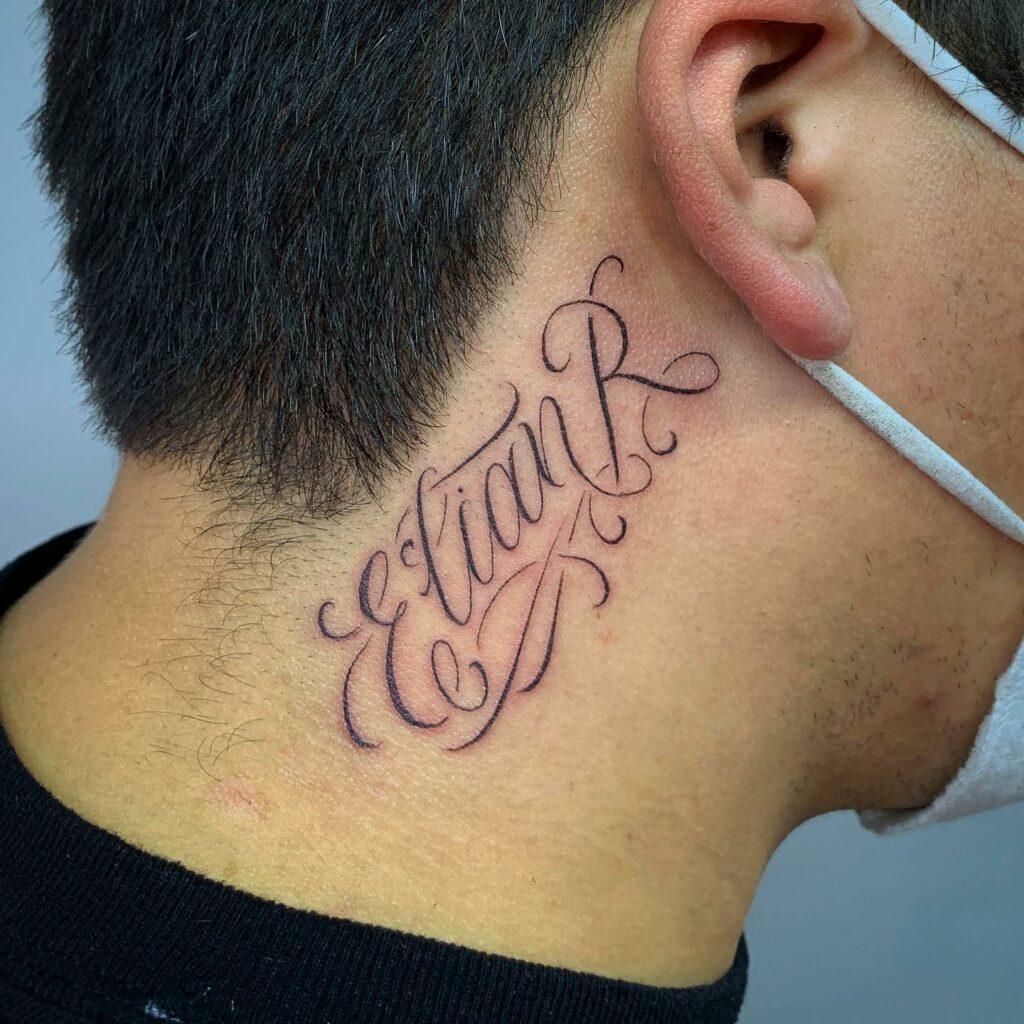 Getting a freehand tattoo design is a well-established tradition that remains popular even in modern times. Name tattoos are in vogue now, and this design is an outstanding example.
Placing the tattoo on the neck adds to its allure, and the artistic style of the design is truly remarkable.
The font used for the name is expertly crafted, and the spacing between the letters is spot-on. The design of this neck tattoo is characterized by its elegance, featuring delicate curved lines that define the tattoo's edges.
This tattoo suits both men and women and is a reliable way to make a statement. Whether you're a fan of freestyle tattoos or simply seeking a captivating neck design, this one is worthy of consideration.
Caligraphy Name Tattoo On Neck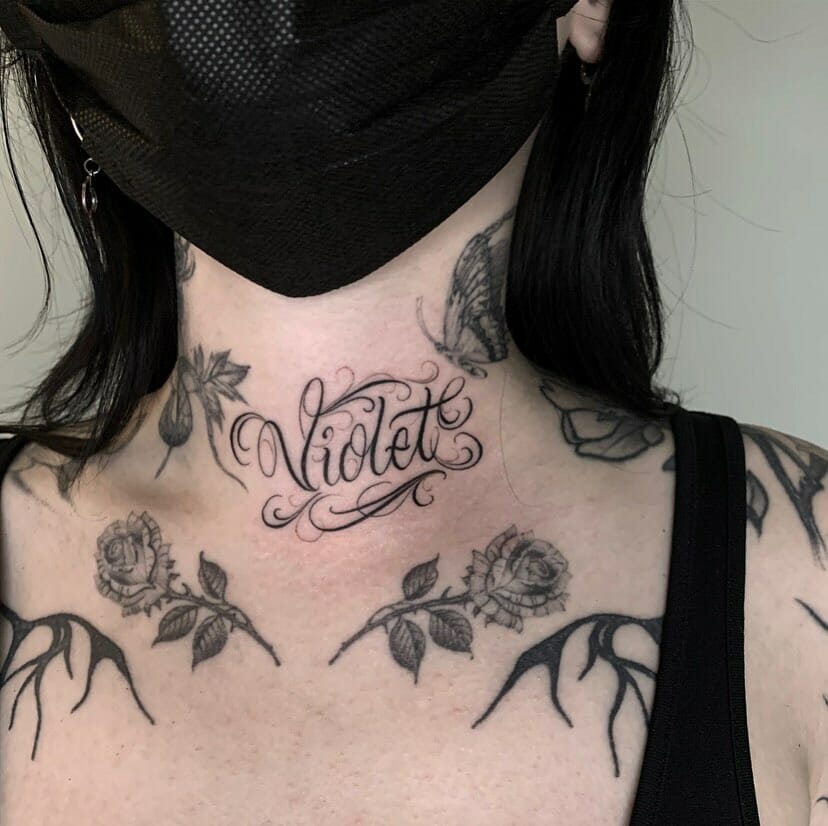 The neck is a popular spot for tattoos, and this design with a name in fancy calligraphy style is eye-catching. The way the curvy lines make a border around the tattoo adds a touch of elegance.
The detailed work in this tattoo makes it stand out. Placed at the centre of the neck, it's sure to get noticed and show off its beauty.
The font and letters in the calligraphy style used in this design are like a form of art. This tattoo is a great choice for people who appreciate how words look when they're written in a beautiful way.
The main idea behind this tattoo is to make the letters look even more charming with the stylish calligraphy, resulting in a unique piece of body art. This tattoo is especially perfect for women who want to express their love for calligraphy through their ink.
More Name Tattoos On Neck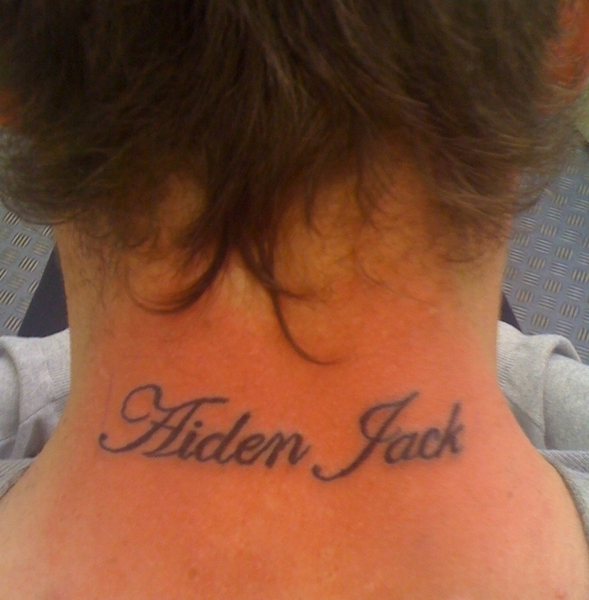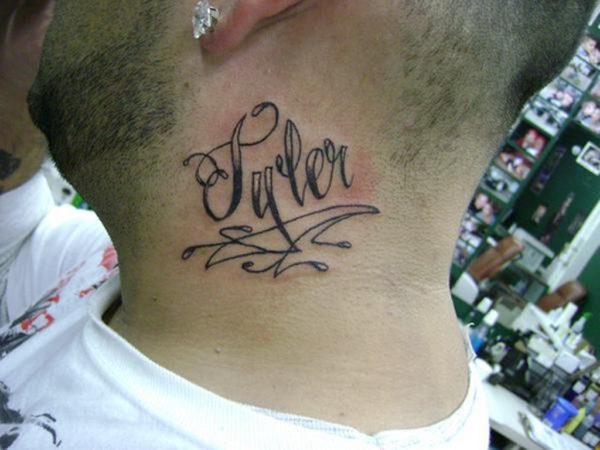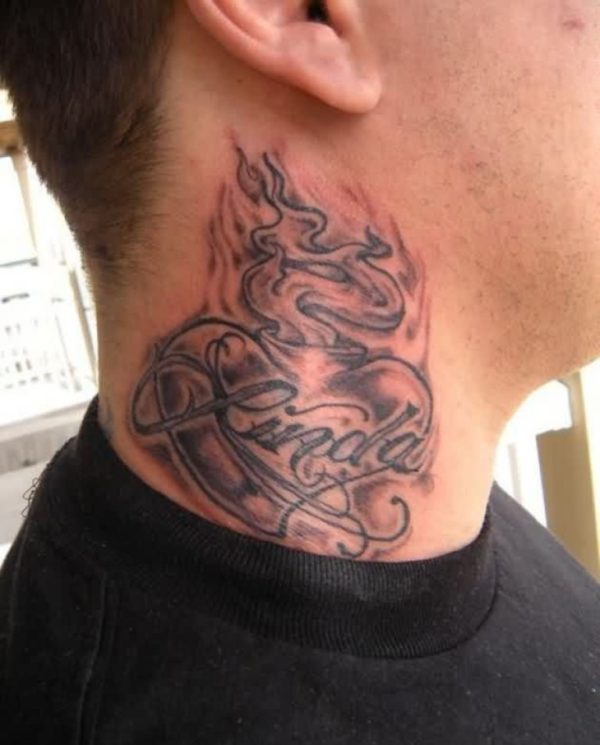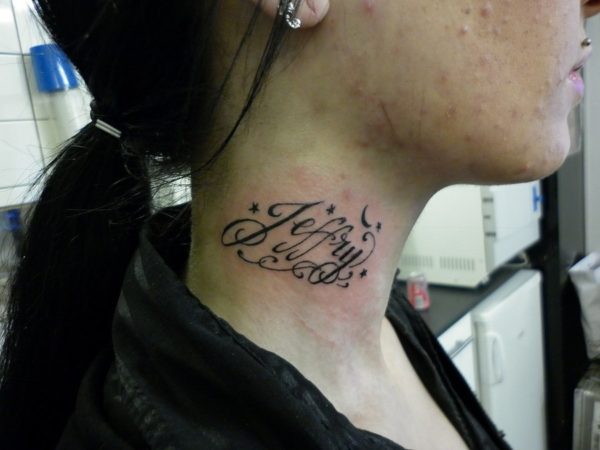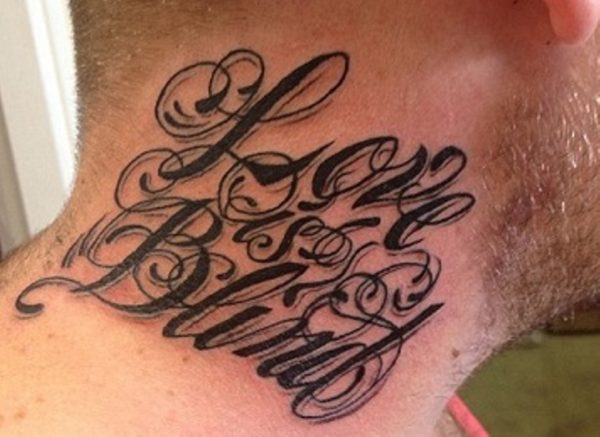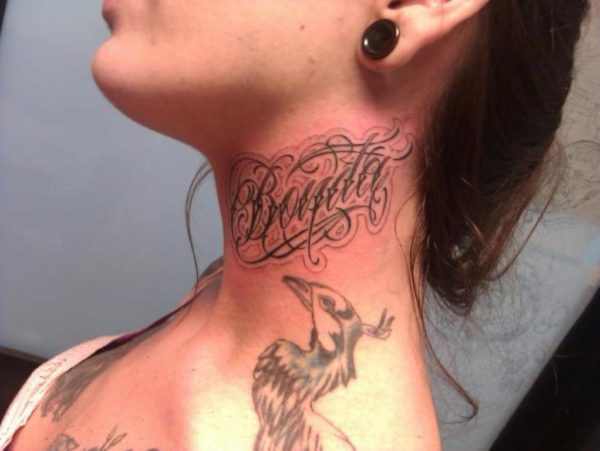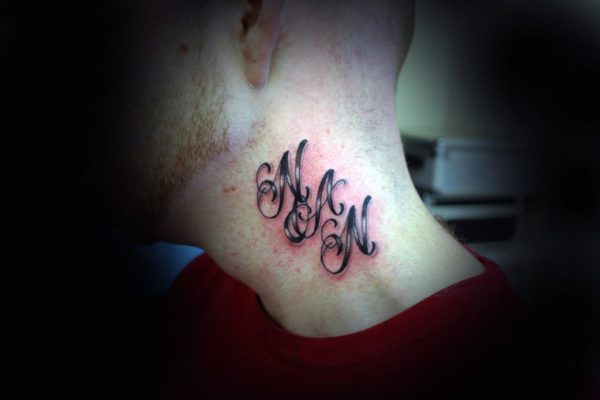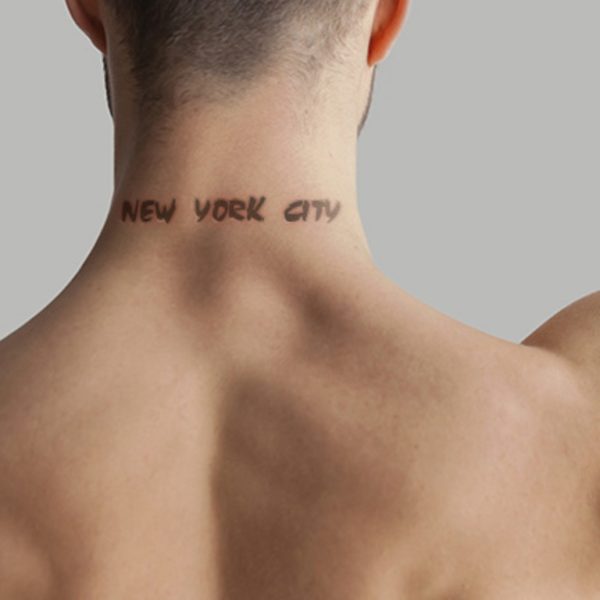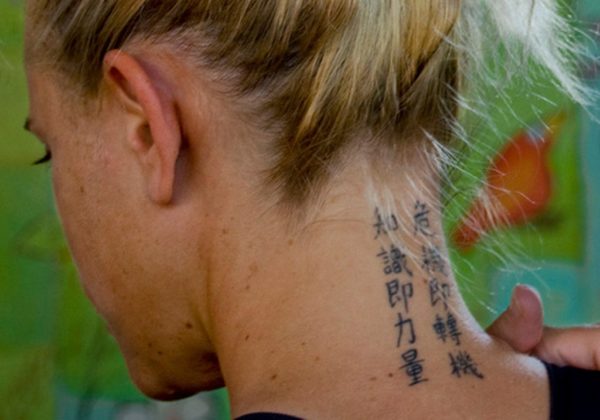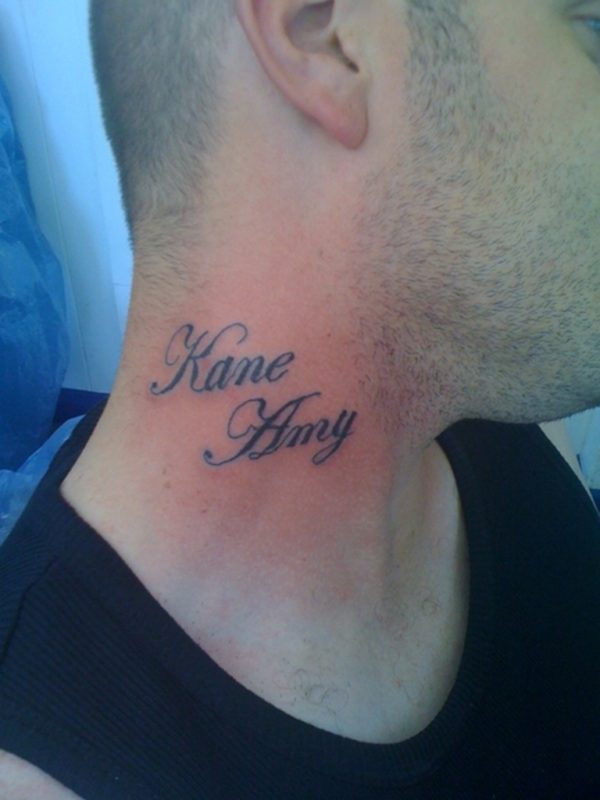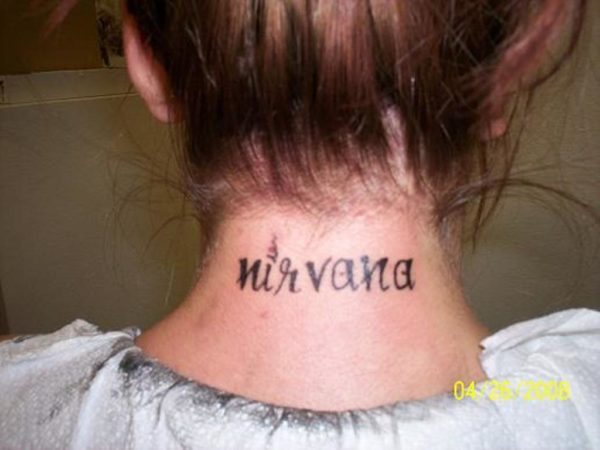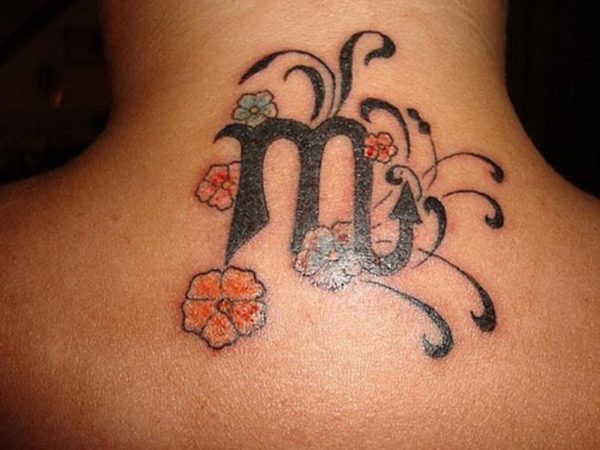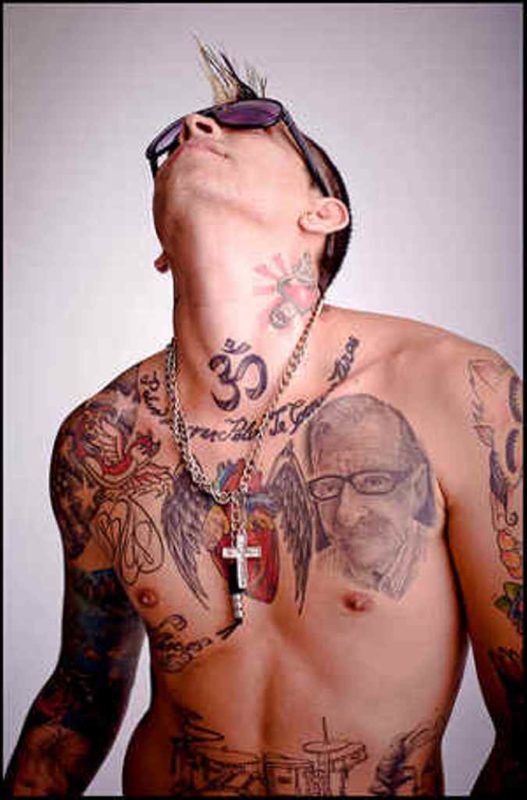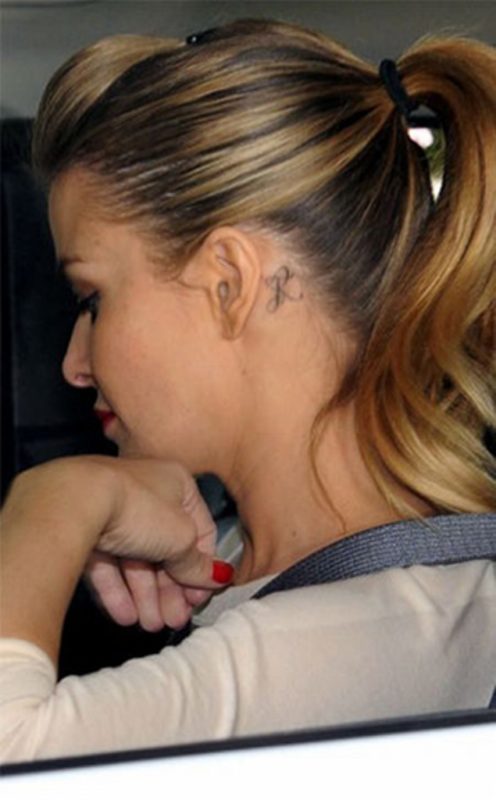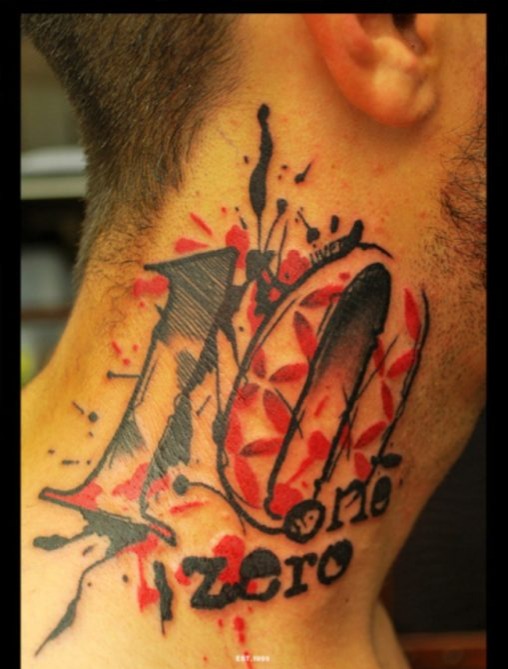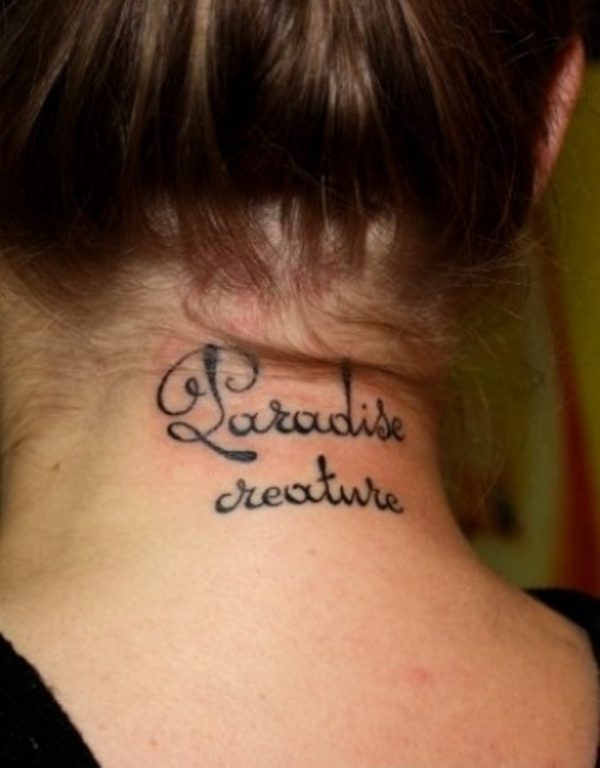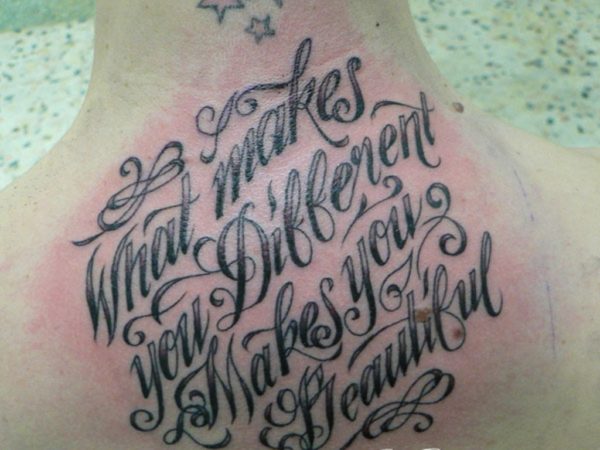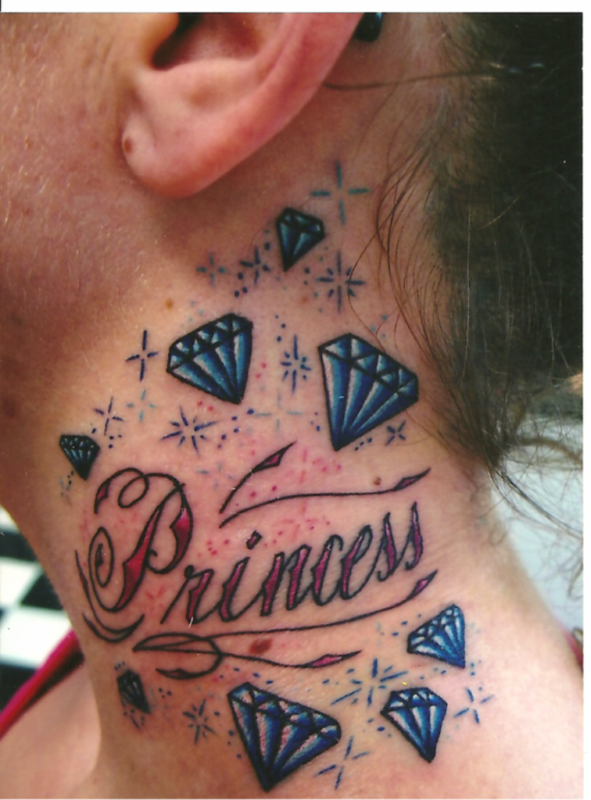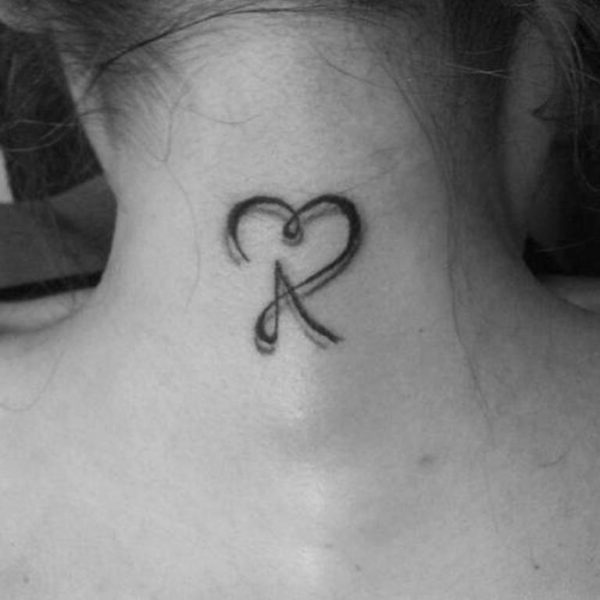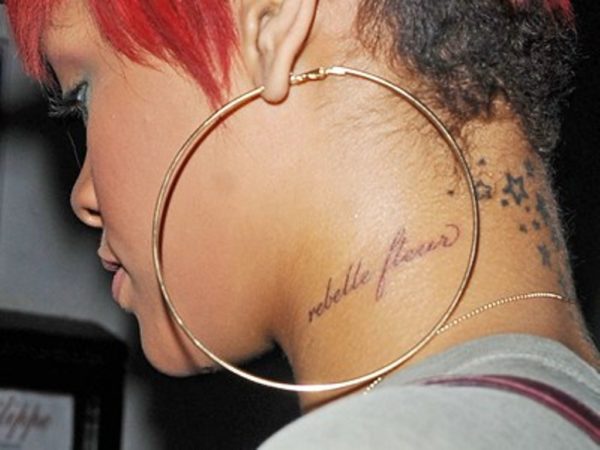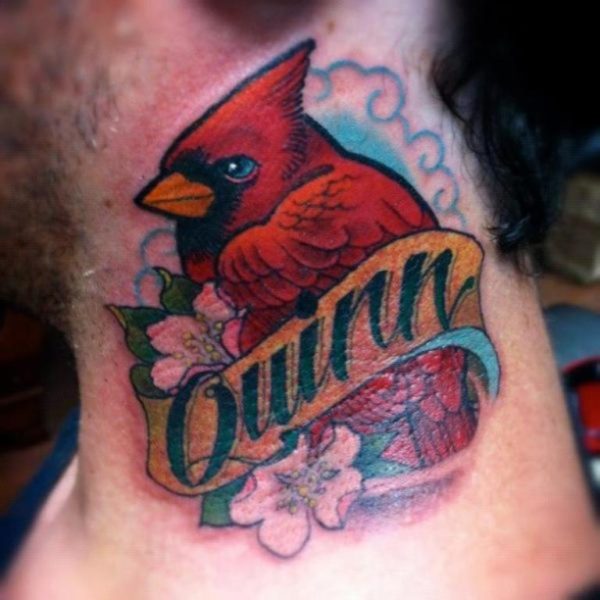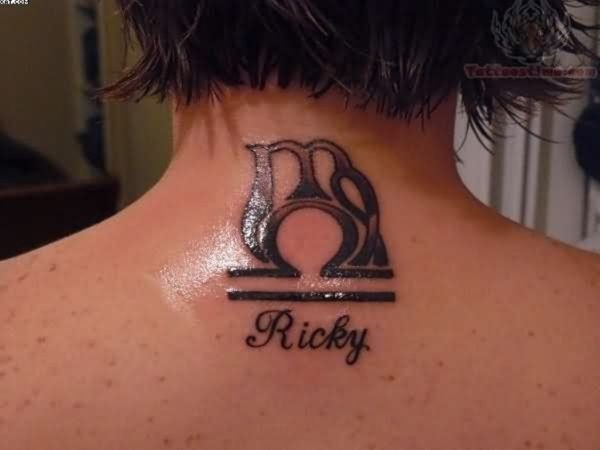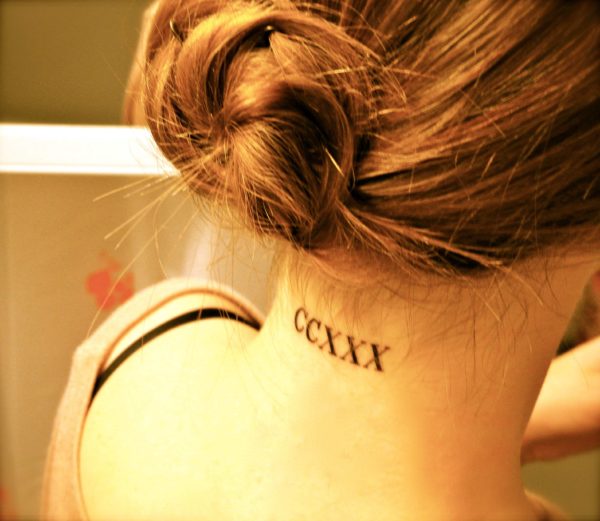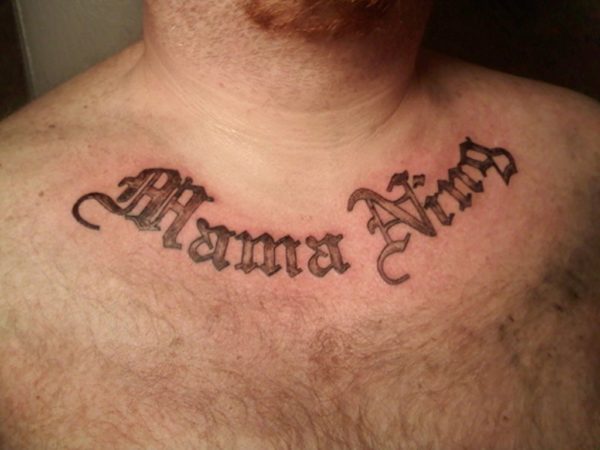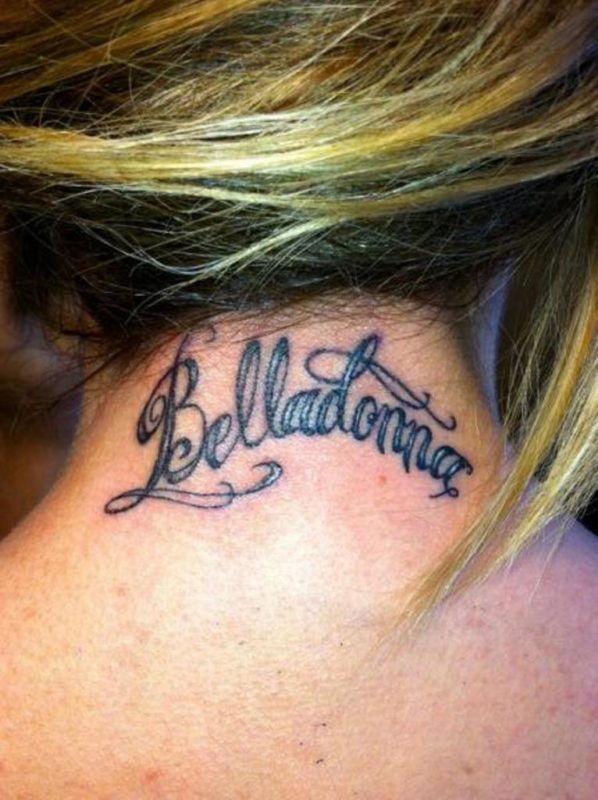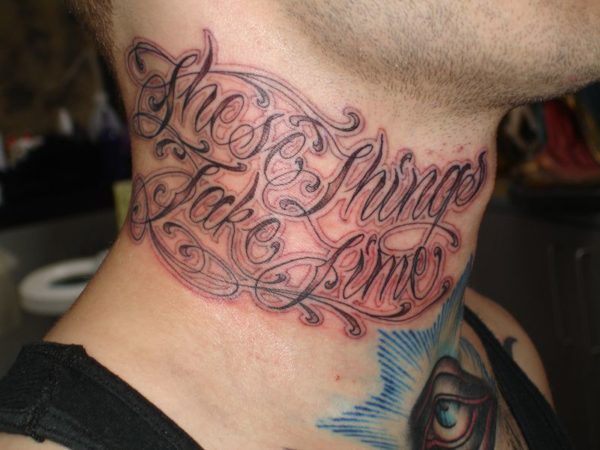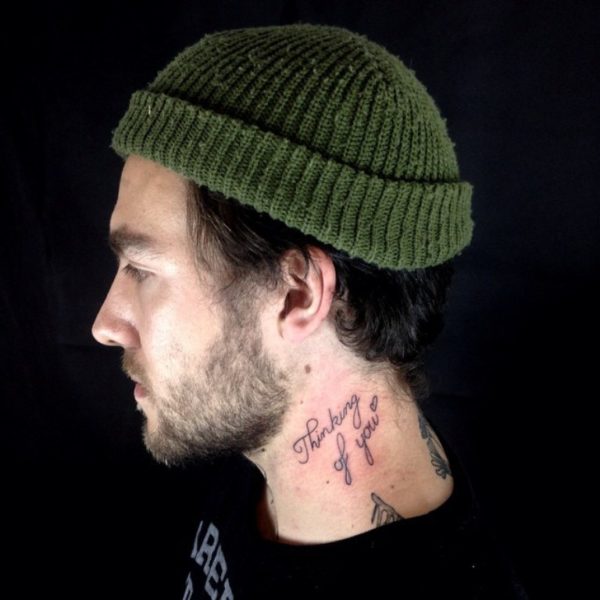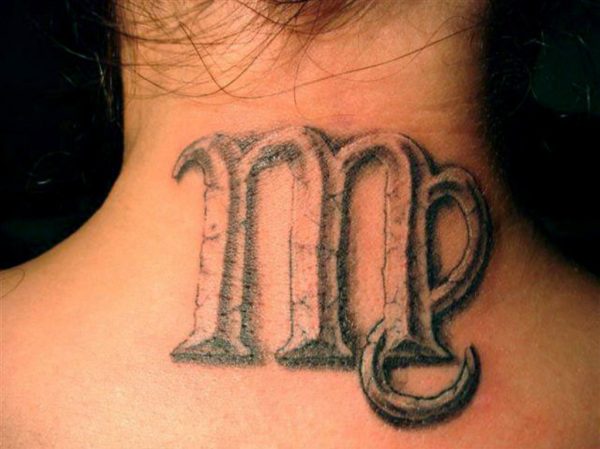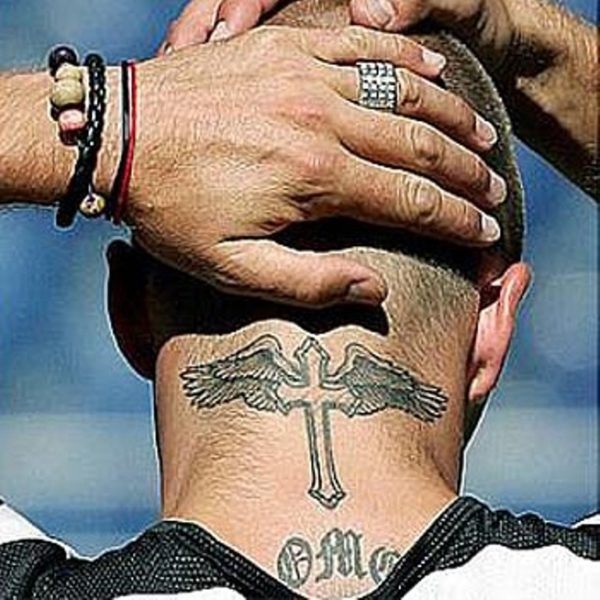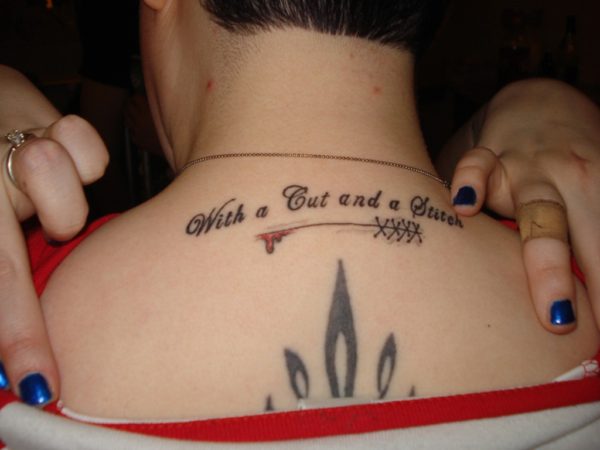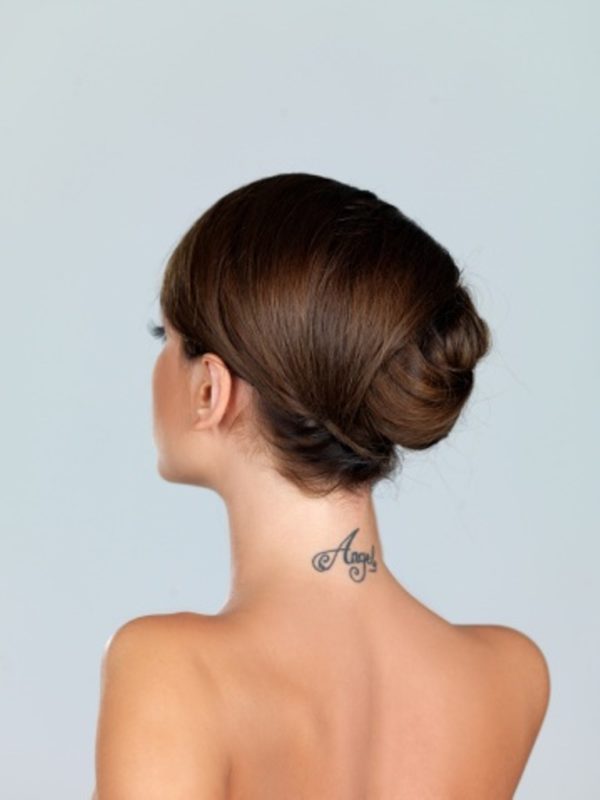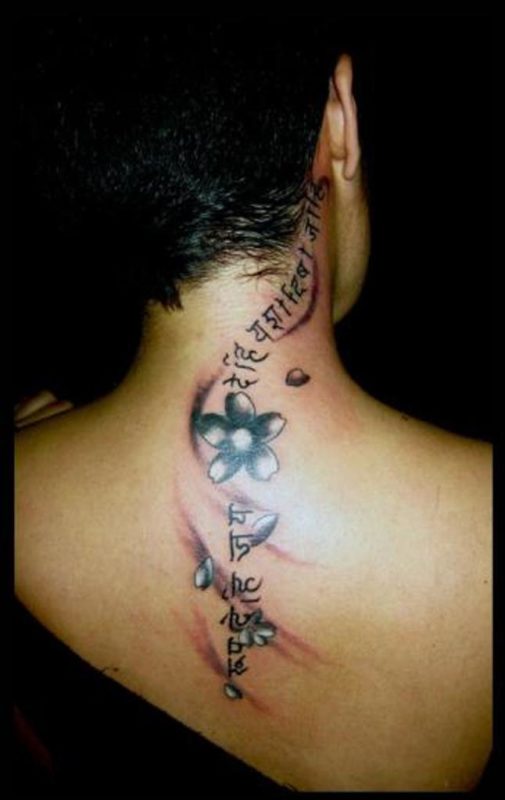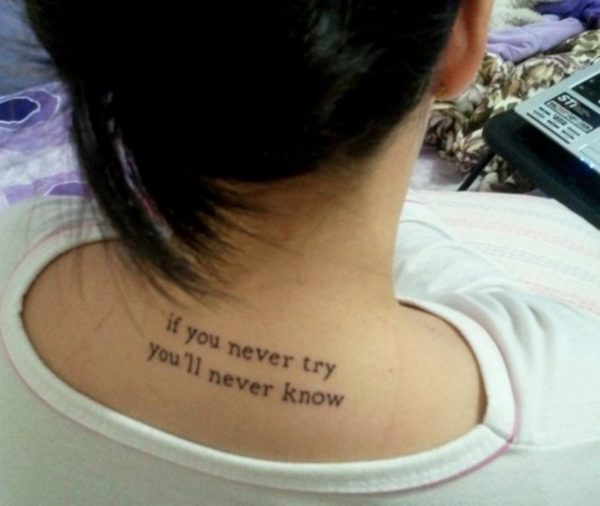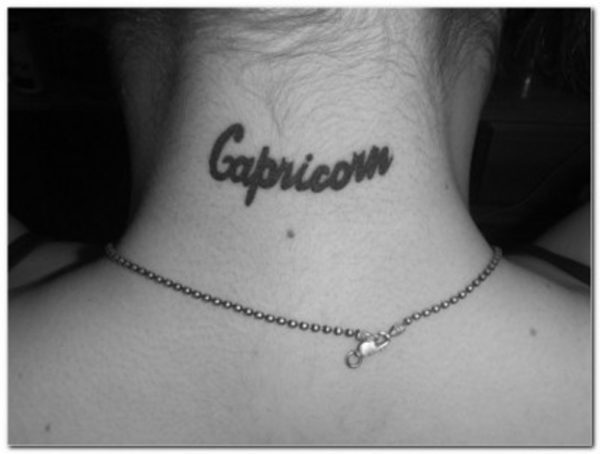 Conclusion
Neck tattoos, particularly with names, have enduring appeal. These designs blend artistry and sentiment, each a canvas for personal stories. From minimalist elegance to intricate patterns, they encapsulate individuality.
The careful placement on the neck ensures attention, and meticulous details elevate the craftsmanship.
More than ink, these tattoos weave emotions into art, regardless of age or style; neck name tattoos transcend, speaking the language of the heart and telling unique stories on the skin.
FAQs
Q: Is getting a tattoo on the neck painful?
A: Yes, neck and spine tattoos are considered the most painful because these areas are highly sensitive.
Q: Why do people opt for neck tattoos?
A: Neck tattoos offer a distinct way to showcase individuality. Men with an adventurous spirit and a sense of style or design might find neck tattoos particularly appealing.
Q: Where is the best spot for a neck tattoo?
A: The back of the neck, or nape, is favoured due to its concealable nature under hair or high-collared clothing.
Q: Are neck tattoos seen as unprofessional?
A: Visible tattoos, including those on the face and neck, can be viewed as unprofessional by 63% of the public. This perception is stronger among individuals aged 55 and above, with 80% considering face and neck tattoos unprofessional.
Q: What are the drawbacks of neck tattoos?
A: Neck tattoos can fade faster due to constant movement and stretching. The thin and stretchy skin in this area increases the risk of mistakes during tattooing.