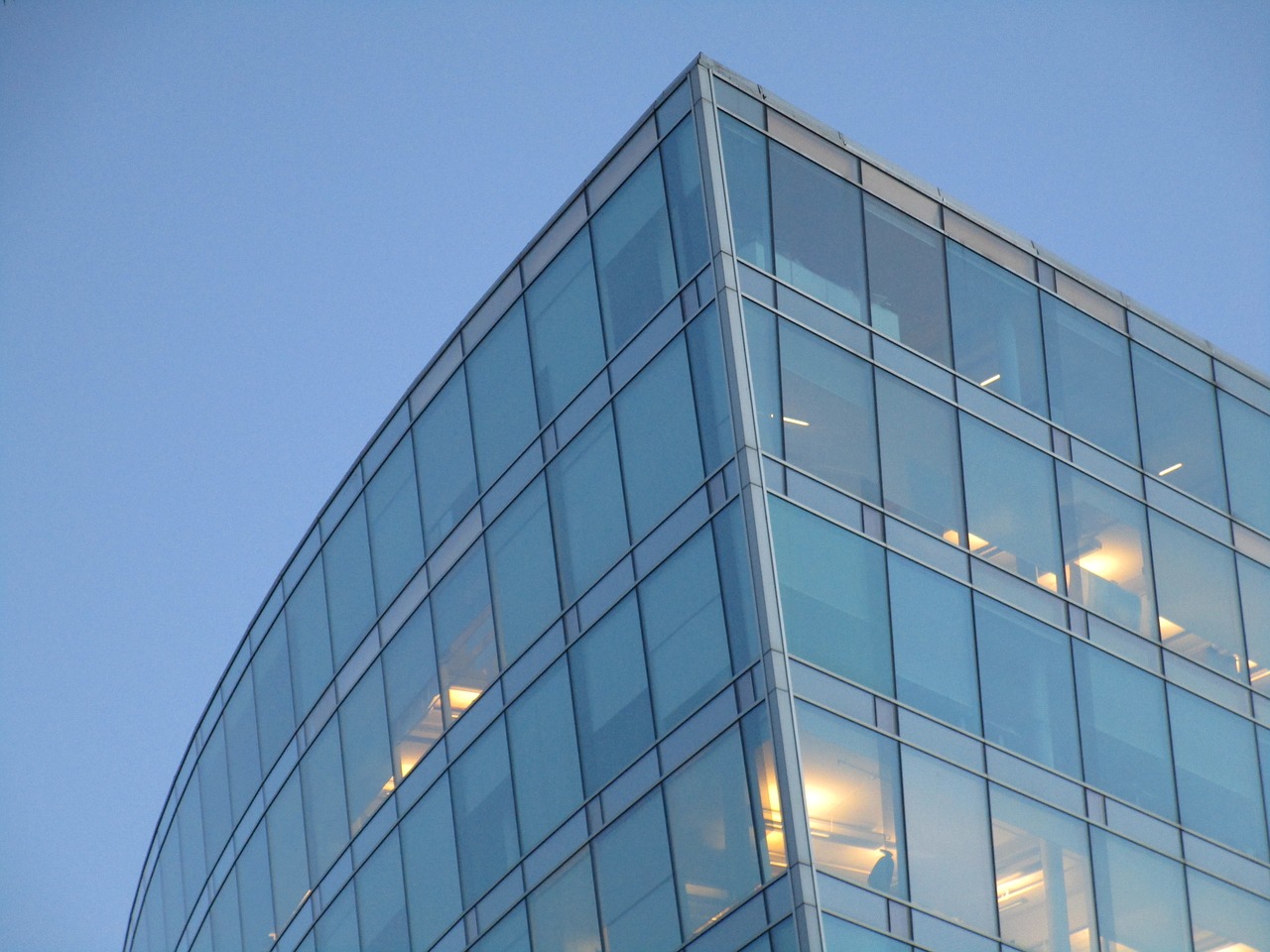 The modernism of architecture or modern architecture is characterized by its style of emphasizing form over ornamentation, appreciation of structure as well as materials, and methodical use of available space. It is associated with rational utilization of materials, elimination of access decoration, and adopting structural innovation. This form of architecture includes choosing materials and structures fir to their practicality and efficiency.
What is Modern Architecture?
Modern architecture is based on innovative and new technologies of construction. It emphasizes on using steel, glass, and reinforced concrete. It follows the idea that focuses on functionalism, embraces minimalism, and includes rejection of ornament.
Modern architects work on reinventing methods of building that are centralized on how humans used to live versus what they consider beautiful. This style of architecture is not sentimental; rather, it is innovative, minimal, and experimental. There are varied styles of modern architecture in America.
History of Modern Architecture
Modern architecture came out in the mid of the 20th century; however, it became dominant after World War II, and became the primary style for corporate and institutional buildings. The modern architecture movement was long-lived as it includes varied sub-styles that span around sixty years. To some, the modern architecture style includes transitional architecture such as Arts and Crafts movements and the Art Deco movements. However, to others, the earlier styles acted as inspiration for mid-century modern architects.
The modern architect came with the concept that form should follow function, and this mantra is considered as the foundation of modern architecture. This idea was introduced by Louis Sullivan, who was involved in designing varied buildings for the Chicago World Fair in 1893. Other famous pioneers of modern architecture include Le Corbusier, Frank Llyod, Ludwig Mies van de Rohe ad Staatliches Bauhaus.
In the 1930s, modern architecture became highly popular as an international style of international modernism. The most popular examples of modern architecture emerged around the mid of the 20th century; however, at the present time also the designs influence the buildings.
Principles of Modern Architecture
One of the basic principles of modern architecture is form follows functions, which means that the design should be based on the purpose. Another important principle is that the build form should include clarity and simplicity without using unnecessary details. Below mentioned are some of the common principles and characteristics of modern architecture.
Lack of moldings and ornaments
Open plan floors
Asymmetrical compositions
Rectangular cubic, and cylindrical shapes
Emphasis on vertical and horizontal lines and positioning components as 90-degrees
Following the machine aesthetics in utilizing the materials that are produced with the help of industrial process
Features of Modern Architecture
There is a wide range of styles of modern architecture, and therefore it has various defining characteristics. Below mentioned are some of the common features of modern architecture.
Well-defined and Open Floor Plans
The main focus of modern architecture is form over functions; therefore, the architecture includes specious and large floor plans with living and dining spaces that flow into one another.
Broad Roof Overhangs
Modern homes include emphasizing on low and horizontal structures containing large roof overhangs.
Minimal Lines
Modern architecture buildings include minimal lines with no additional ornamentation. In addition to this, the lines are consistent and contain smooth texture.
Large Windows and Glass Walls
In the buildings with modern architecture, you would find a generous utilization of glass that allows a remarkable amount of natural light to come into the interior.
Modern and Conventional Building Materials
Common materials that are used in modern buildings include concrete block, steel, glass, and iron. Conventional building materials such as stone, wood, and bricks are utilized in a straightforward manner in order to show natural beauty.
Asymmetrical Designs
Asymmetrical compositions are the main part of modern architecture. These designs include large and smooth shapes that are cleanly planned, and they lack additional decoration.
Connection with the Outside Environment
The modern architecture includes giving a thought to how a building would associate the natural landscape present around it.
Other General Features
Emphasis on well defined and rectangular forms.
Use of traditional materials such as stone, brick, and wood in a simplified and innovative manner in order to display the natural features.
Making use of modern material such as stained concrete floors, column-free spaces, steel columns, and radiant heating systems.
Associating a relationship between the building and the surrounding environment by planning the interior space in a specific manner.
Amazing Facts about Modern Architecture
Below mentioned are some amazing facts about modern architecture.
Elimination of Ornaments
In the beginning, some styles of modern architecture contained some utilization of ornamentations. For instance, Frank Llyod used to incorporate art glass windows in a way so that no additional artwork was required. Modern architecture is not showy; rather, it is more analytical.
Contemporary and Modern Architecture are Different
Many people think that contemporary and modern architecture are some things. Nevertheless, it is not true. The inspiration for modern architecture was obtained from the art movement that is popularly known as modernism, and it lasted until 1960. On the other hand, contemporary architecture includes the architecture past the 1960s, and it is present now also. In other words, the contemporary architecture reflects the styles in this present moment that happen to be diverse.
Modern Homes Seems Quite Cold for Everyday Living
Modern homes were considered revolutionary as they held the concept of free-flowing space. It also rejected excess blogging and clutter. Nevertheless, as the design moved forward, many architects felt that this lack of space and stuff was impersonal and cold. This evolution introduced many contemporary designs that worked to include color and ornamentation. In the homes built following contemporary architecture, you can have an element of privacy as well as an open floor.
Modern architecture started in the 1900s, and it ended around the 1960s, with the introduction of contemporary architecture. The basic principles of modern architecture comprises following clean lines, function, and no ornamentation. Eventually, the concept of modern architecture became too cold for the purpose of everyday living due to the sharp nature of the building materials that are utilized in the construction.