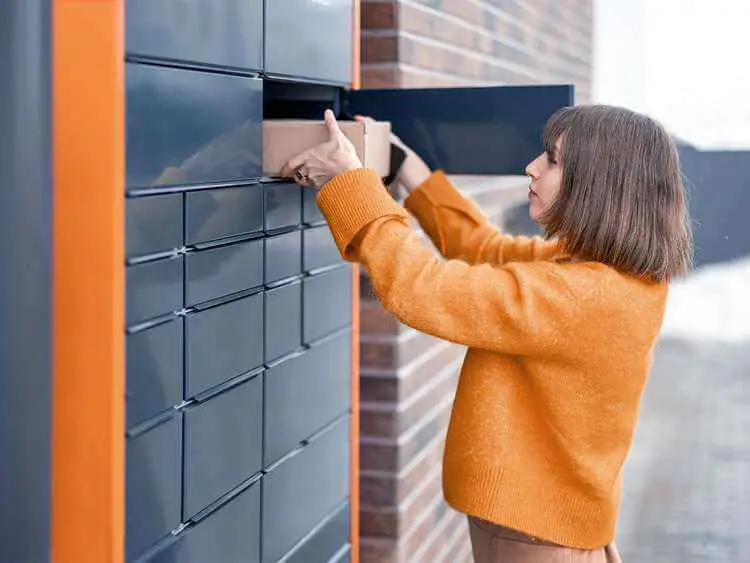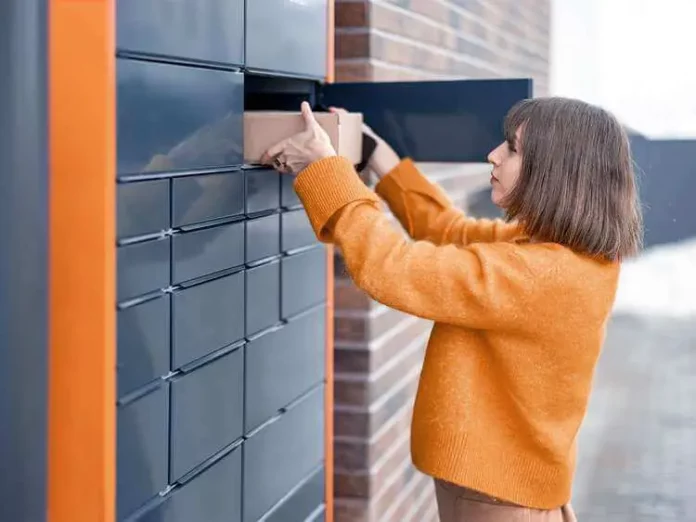 PO Boxes function as individual mailboxes offered by the U.S. Postal Service. Instead of receiving your mail at your residence or business location, you can have it directed to a unique box located within the post office for added security. Acquiring a PO Box is a straightforward process. Before deciding, we'll guide you through the steps how To Get A P.O. Box Free.
Here are some key points to keep in mind:
A PO Box is similar to a unique numbered box located at the post office, where your mail is stored securely. It requires a key to access.
You have two options to get a PO Box: either visit the post office in person or apply for one online.
PO Boxes offer advantages such as mail security and privacy. However, it's essential to note that only the Postal Service can deliver packages to these boxes.
What is a PO Box?
A PO Box is similar to having your mailbox at the post office. It's where you can receive your letters and small packages. Each PO Box has its unique number; you can visit the post office to pick up your mail. While many PO Boxes come with a lock and key, others might have a combination lock.
People use PO Boxes for personal or business needs, which are handy for small-business owners. If you can't receive mail at your home through the Postal Service, getting a PO Box can be a helpful alternative.
Can Homeless People Have A PO Box?
Yes, homeless individuals can receive free PO Boxes from the USPS, and it's a valuable service! While there are some guidelines to follow, the process is straightforward.
To apply, you'll need to visit your local post office. You can quickly locate the nearest post office by using the post office locator. Enter your city, state, or zip code, and it will provide a list of all the post offices in your area, along with their contact details and hours of operation.
The Process
First and foremost, it's essential to understand that there's no reason to feel ashamed when applying for a PO Box as a homeless individual. The United States Postal Service is here to assist everyone; they don't pass judgment. Their main goal is to offer help and services to people in need.
Secondly, ensuring that you have all your information and documents prepared before you apply is crucial. While USPS is dedicated to helping, they have specific requirements that you must meet. It's essential to adhere to these guidelines; otherwise, your application might face delays in processing.
What does a homeless person need to open a free PO Box?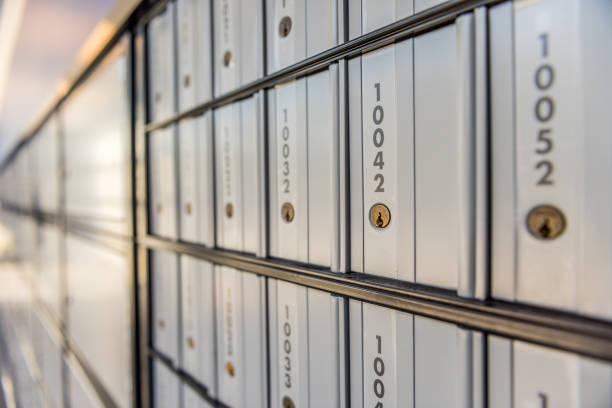 There are specific guidelines that homeless individuals can meet to obtain a free PO Box. Satisfying all three rules is unnecessary; meeting one makes you eligible.
Firstly, the USPS needs to have a way to identify you. This is crucial to ensure that your mail goes to the right person. You can establish your identity by providing a document or having someone vouch for you. Accepted forms of identification include a government-issued ID like a passport or driver's license. Alternatively, you can use a voter registration card, a vehicle registration card, or a vehicle insurance policy to confirm your identity.
What if | you don't have an ID?
But don't worry if you don't have those documents! There's another way to prove your identity. If the postmaster or the person working at the post office knows you, they can verify who you are. And if you don't have any paperwork or need to know someone at the USPS, there's one more option.
You'll need someone who can vouch for you and confirm that you are the person you claim to be. This person could be your workplace if you have a job, or it could be a shelter where you stay, your local social services office, or a charity that is familiar to you.
What's next?
Once you've proven your identity, you must fill out a form. This form will request details such as your name, age, ethnicity, weight, and height. It might seem like they're asking for a lot, but the USPS needs this information to ensure that only you can access your PO Box and safeguard your mail.
After this step, it's up to the USPS staff to process your application. It might take a little time, but keep hope! The USPS is here to help you, but they have specific procedures to ensure your mail stays safe and secure.
Reason Your Application Was Denied
Sadly, there are times when homeless individuals might not get the green light for a PO Box. Several factors could lead to this; if your application gets turned down, it can be challenging to reverse their decision.
The most frequent reason for rejection is a lack of proper identification. While it's acceptable if you don't have official documents, it becomes difficult to obtain a PO Box if you can't find someone else who can vouch for your identity. Another potential reason is the need for a nearby post office in your area.
Many locations have closed…
It's sad but true that over the past few years, many physical USPS offices have closed down. This situation can be challenging for homeless individuals living in smaller towns and cities because they might not have a post office nearby.
Other Delivery Options For Homeless People Using USPS
If your request for a free PO Box was declined, don't fret! Having a PO Box is one of many options available. There's another way to receive your mail.
General delivery
"General delivery" is a bit like a temporary address that homeless individuals can utilize. It's convenient for people who often change locations and need a fixed place to receive mail. So, it's a valuable option for those who don't have a home.
Here's the neat part: There's no need to go through an application process for general delivery. The sender must write your name, "general delivery," and your city, state, and zip code on the package or envelope. That's all it takes!
Was this response better or worse?BetterWorse
How Do I pick up my mail?
You must prove your identity if you want to pick up your mail using general delivery. This might not work well for people who don't have official identification, like those who are undocumented. But there's still hope—you might be able to receive your mail if someone in the community who is highly respected can confirm your identity.
For more information, you can visit this webpage. It's a great resource with all the details you need about USPS general delivery. You can learn about the rules and get guidance on using this service.
How to get a PO Box in 4 steps
Getting a PO Box is a relatively simple process if you follow these steps:
Find a nearby post office: First, you'll need to choose where you want to have your PO Box. You can use the Postal Service's website to locate post offices in your area. Getting a PO Box in a different city or state is possible, but you'll still need to visit that post office in person for verification.

 Pick a PO Box size: Next, you'll need to decide on the size of your PO Box. Five different sizes are available, ranging from extra small to extra large. You can check with your local post office or the Postal Service's website to see their dimensions.

 Apply online or in person: If you want to apply for a PO Box online, use the Postal Service's online reservation system. It allows you to search for nearby locations, select a size, and reserve a box. The online application will also ask for your payment information. If you prefer to apply in person, visit your chosen post office and fill out a PO Box request form called PS Form 1093. Alternatively, you can print the form at home, complete it, and bring it to the post office. You can pay for the box using cash, credit card, debit card, check, or money order.

Verify your identity and collect the keys in person: Your application will be complete once you verify your identity and provide your current permanent address in person. This requires presenting two forms of ID: primary and secondary. If you applied online, you'll have 30 days after submitting your application to visit your chosen post office with the completed form and required IDs. Primary forms of ID should have a photo and can include a US government ID (federal, state, or tribal issued), a passport, or a US university ID. Secondary forms of ID should confirm the address you provided on the PO Box application. Acceptable secondary IDs might include a lease, mortgage, or deed of trust document, a voter registration card, a vehicle registration card, or a home or vehicle insurance policy.
Once the post office confirms your identity and address, they'll give you your PO Box number and keys so you can start receiving your mail.
How much does a PO Box cost?
If you decide to get a PO Box, you'll have to spend some money every month. How much you pay depends on where the post office is and the size of your box. For instance, a small box starts at $4.50 per month, while a huge one, called an extra-large box, starts at $22.50 each month.
You get to choose how often you make these payments: every three months, every six months, or once a year. You also have different ways to pay online, using a self-service kiosk, sending money through the mail, or going to the post office where your PO Box is located.
Are You Experiencing Homelessness?
Experiencing homelessness can be highly challenging. Things that used to be straightforward can suddenly become tough to obtain, like getting food assistance, opening a bank account, or having a safe place to receive your mail.
But here's the positive part: there are valuable resources that can provide support. The Department of Health and Human Services offers a variety of helpful links to assist individuals experiencing homelessness. They also have hotlines available for runaways, individuals dealing with domestic violence, and victims of human trafficking. So, if you are in need, remember that help is available.
What to consider before getting a PO Box
PO Boxes can be handy for both individuals and small businesses. However, it's essential to understand the pros and cons before deciding if one is right for you.
Advantages of Having a PO Box:
Security: Your mail is highly secure in a PO Box at the post office. Only you, the person with the PO Box key, and anyone you authorize can access your mail.
Privacy: With a PO Box, you can keep your home and other addresses private. This is great for safeguarding your personal information; you can receive essential items without revealing your location.
Flexibility: PO Box users can choose when and where they want to collect their mail. You can still receive mail at home, even with a PO Box.
Disadvantages of PO Boxes:
Delivery Restrictions: PO Boxes can only receive mail from the Postal Service. This means packages from companies like UPS, FedEx, or Amazon cannot be delivered directly to your PO Box.
Access Constraints: Most PO Boxes are situated in post office lobbies. Although many post offices have entries that are open 24/7, some may have varying hours of operation. Check the lobby hours of the post office near you before selecting a location for your PO Box.
Getting a PO Box in a nutshell
A PO Box can be a convenient and secure method for receiving your mail. It can also be helpful if you require a specific address in a different state or city. However, it's important to remember that if you anticipate receiving packages from services like UPS or FedEx, there may be better choices than a PO Box.
Final Thoughts
Life can be incredibly challenging without a stable place to live. But there are ways to make it easier, like having a dependable way to receive your mail. And you know what's great? The USPS is ready to assist.
So, why pay a visit to your local post office and have a friendly chat with the people who work there? You'll soon determine if you meet the requirements for a PO Box. And remember, even if you don't, there's always the possibility of using the general delivery service.