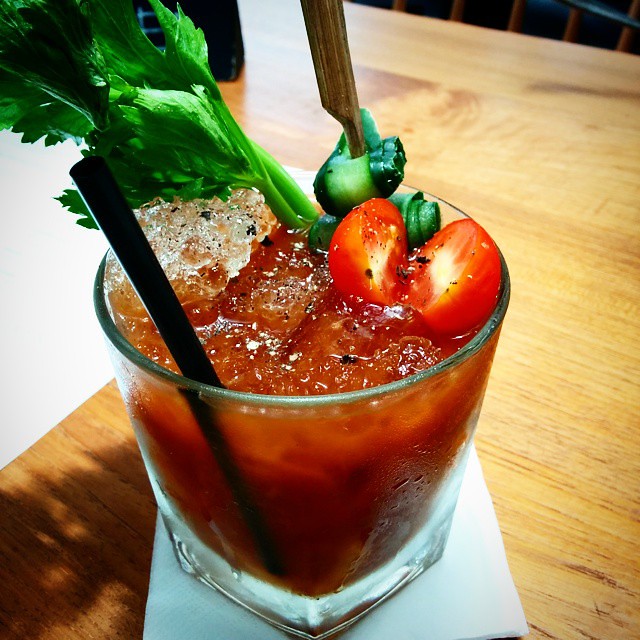 Bloody marry is the all-time favorite hangover cure, an eye-opener and also a nutritious breakfast, what else do you want? This cocktail can be found on every brunch menu, first invented during the 1920s at Harry's New York Bar, Paris.
No matter who, when, and where it was invented, this drink is everyone's favorite, and it just keeps getting better.
There are numerous ways to make bloody marry other than using tomato juice and vodka, one of the most traditional formulas.
Whether you want to try spicy bloody mary recipe or herbal or with bourbon, these best bloody mary recipe will become your new favorite brush beverage. These homemade blood marry mixe recipes are very easy to make.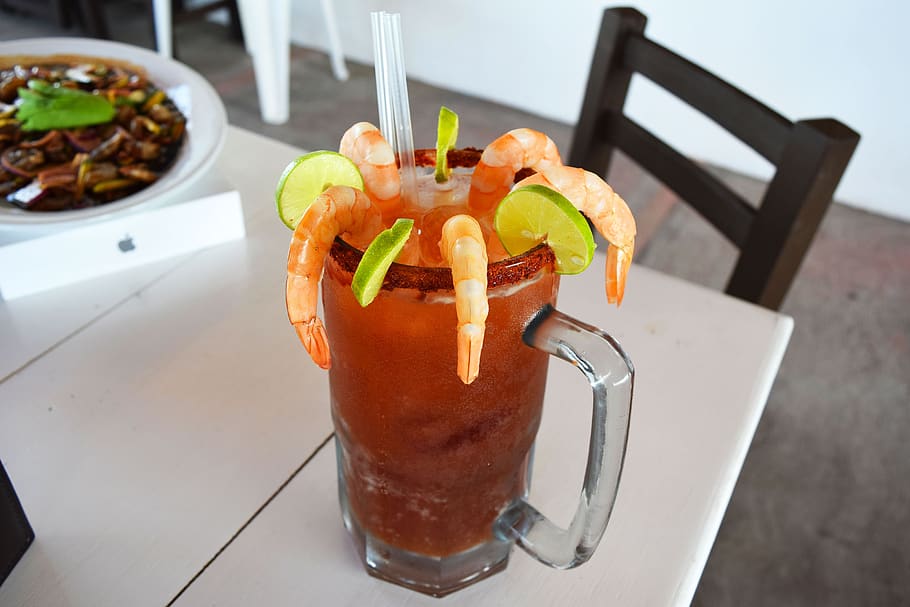 Bayou Bloody Mary
This bloody mary recipe is spicy and originates from Ritz Carlton New Orleans gets the garnish of crawfish tail for New Orleans Flair.
Ingredients
1 1/2 oz Vodka
5 drops Tabasco sauce
6 oz Tomato juice
3 drops Worcestershire sauce
1 pinch Celery salt
1 pinch Prepared horseradish
1 pinch Ground black pepper
1 dash fresh lemon juice
Garnish:
Spiced pickled string beans
Olives
Crawfish tails
Steps
Put all the ingredients in a glass along with some ice and stir nicely.
Top the glass with 4 spiced pickled string beans,4 crawfish tails, and 2 olives.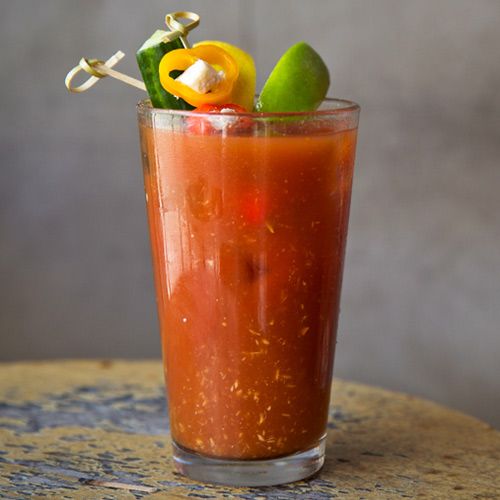 Bloody Maria
Ingredients
2 oz Tequila
1/2 oz Fresh lemon juice
4 oz Tomato juice
4 dashes Worcestershire sauce
2 dashes Tapatio hot sauce
2 dashes Tabasco sauce
1/2 tbsp Prepared horseradish, to taste
1 pinch Ground black pepper
1 pinch Celery salt
Garnish:
Lime wedge
Lemon wedge
Cucumber spear
Sweet pepper slices
Jalapeño pepper slices
Queso fresco
Steps
Put all the ingredients into a shaker and then top it with ice.
Shake it briefly and then strain the mixture into a pint glass, fill the glass with fresh ice.
Garnish it with a lemon wedge, a cucumber spear, lime wedge, and a skewer of jalapeño slices, sweet pepper slices, and queso fresco.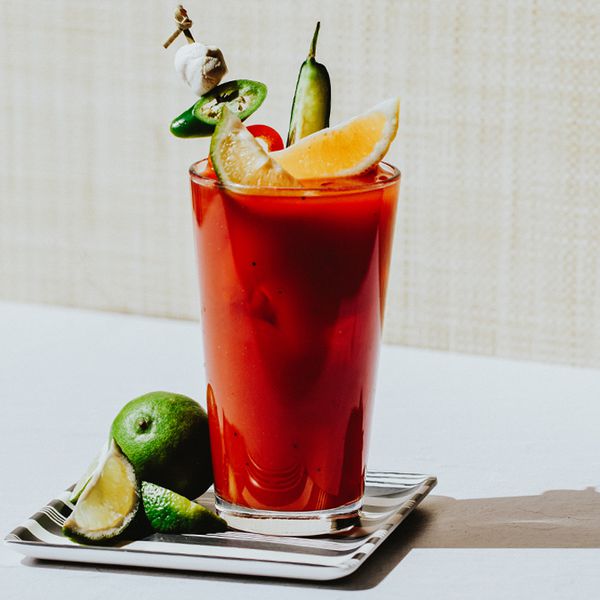 Basil Haydens Bourbon Bloody Mary
Ingredients
1 Lime wedge
1 1/2 oz Basil Hayden's Bourbon
Celery salt
2 dashes Hot sauce
1 tsp Wasabi
2 dashes Worcestershire sauce
Tomato juice
Garnish:
Celery stalk,
lime wedge
blue cheese-stuffed olives
Steps
Rub the lime wedge all around the pint glass rim and coat the glass with celery salt.
Fill the glass with ice and also add 2 dashes of celery salt and all the remaining ingredients into the glass except the tomato juice.
Mix and then put tomato juice and stir nicely.
Garnish the drink with a lime wedge, celery stalk, and blue cheese-stuffed olives.
Bloody Caesar
This is one of the best bloody mary mixes and is also Canada's national cocktail.
Ingredients:
celery salt
4 ounces Clamato juice
1 1/2 ounces vodka
2 dashes Tabasco sauce
2 dashes Worcestershire sauce
prepared horseradish, to taste (optional)
Garnish:
cucumber spear
lime wedge
celery stalk
Steps
Using celery salt coat the rim of a tall glass, and fill it with ice and set the glass aside.
Add all the remaining ingredients in the mixing glass along with ice.
Stir and mix the mixture nicely.
Strain the mixture into the prepared glass.
Garnish the drink with a lime wedge, cucumber spear, and parsley sprig.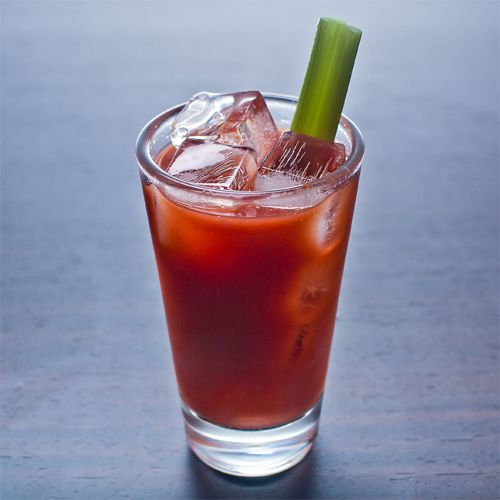 Bloody Bulldog
Ingredients
2 oz Bulldog Gin
1/2 oz Lemon juice
4 oz Tomato juice
Garlic clove, minced
1 tbsp Balsamic vinegar
1 tbsp prepared horseradish
1 tsp Worcestershire sauce
3 dashes Black pepper
3 dashes Celery salt
Tabasco sauce
Garnish:
Celery
Pickled okra
Dill pickle
Asparagus
Olives
Cherry tomatoes or carrot
Steps
Pour all the ingredients into a highball glass.
Fill the glass with ice and stir nicely.
Garnish the drink with any of the garnish ingredients.