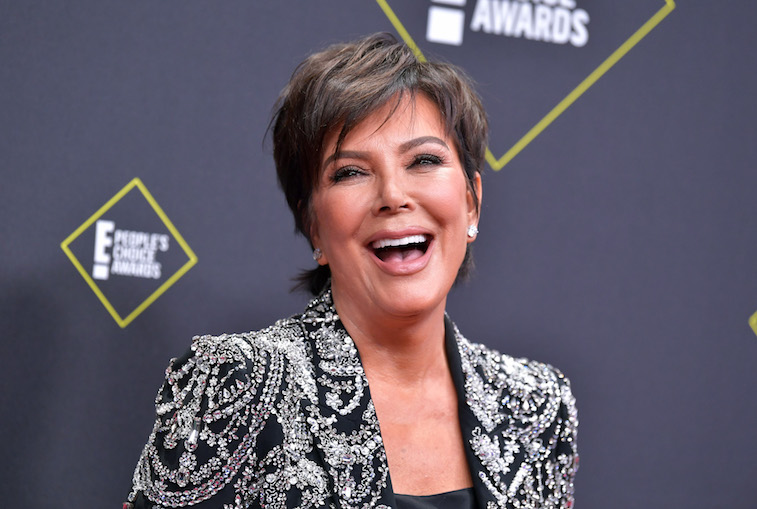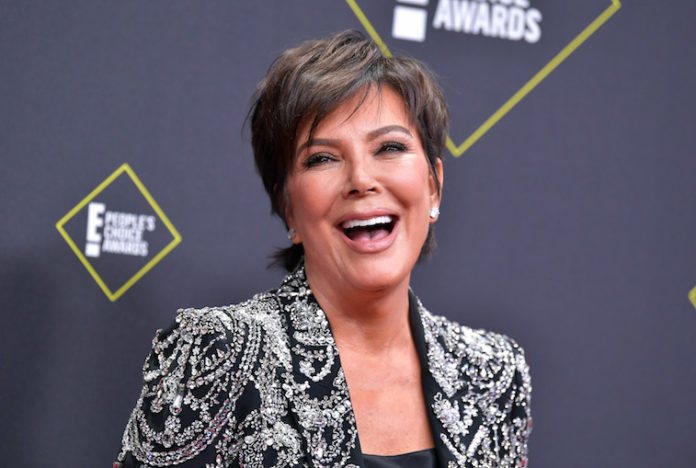 Mother of famous celebrity sisters and models, Kris Jenner, is an American reality TV star, media personality, producer, and author with a net worth of $190 million. (source)
Kris is a famous entrepreneur and businesswoman who became widely known for appearing in the reality show "Keeping Up with Kardashians." She is the mother of star kids Kim, kylie, Kourtney, and Kendall.
A little Sneak Peak of Kris Jenner Early Life
The birth name of kris is Kristen Mary Houghton. She was born on November 5, 1955, in San Diego, California. Kris had a rocky childhood, as her father was a toxic person.
She was seven years old when her parents got a divorce, and her mother got full custody of the children due to domestic issues. Kris and her sibling Karen were raised by their mother alone in Clairemont, California.
Kris graduated in 1973 from Clairemont High School and worked part-time at a donut shop. She has also worked as a flight attendant for a year in American Airlines.
READ MORE: How Rich is Travis Scott?
Kris Jenner's Family
Kris met Robert Kardashian when she was 17 years old, and the duo got married on July 8, 1978. The couple gave birth to three daughters Kourtney, Kim, Khloe Kardashian, and Rob's son.
Robert Kardashian was one of the OJ Simpson's high-powered defnce attorney in the 1990s during his murder trial. They filed for a divorce in 1991. Robert died of esophageal cancer in 2003.
In 1991 Kris married former athlete Bruce Jenner, merely after five months of engagement. They have two daughters Kylie and Kendall Jenner.
Kris became Bruce's manager after they got married and directed the family franchise through endorsement deal negotiations and promotes his career growth.
The couple divorced in 2014, and Bruce began identifying as a female and later as a transgender in April 2015 and changed his name officially to Caitlyn.
READ MORE: How Did Ryan Reynolds Became 2nd Highest Paid Actor?
Reality-TV
Kris Jenner met Ryan Seacrest, a producer, in 2007 and pitched a reality show idea featuring Kris with her family showing their everyday life as Celebrity Influencers.
Television producer Deena Katz gave her this idea who once visited Kris's home and was entertained by the experience.
This is how "Keeping Up With the Kardashians" was born. The show was picked up by E! Entertainment, and Jenner became the executive producer of the show.
The show is based on drama from a celebrity family of children of similar ages. It mainly focuses on the personal lives and business ventures of the family.
The show started in 2017, and now it has become one of the longest-running American reality TV series.
The family has various franchises ranging from skincare, clothing, and fragrance lines to autobiographies.
READ MORE: Why Did Eminem's Mother File a Lawsuit Against Him?
KKW Beauty
Kris co-founded KKW, a cosmetic company, with her daughter Kim Kardashian.
In June, Coty Inc acquired a 20% stake in the KKW firm for $200 million, giving the company overall $1 billion valuations. During that time, Kris owned an 8% stake in KKW sales worth $80 million pre-tax, which is a major contributor to her net worth.
Kylie Cosmetics
Kris was again a silent partner in Kylie Cosmetics. Coty Inc. paid $600 million for a 51% stake in Kylie Cosmetics in November 2019.
Kris was the owner of a 10% stake in the company. Kris sold half of the stakes as a part of $600 million sales for a windfall of $30 million. The remaining 5% stake was worth $30 million, also contributing to Kris Jenner's net worth.
READ MORE: What is The Net Worth of Justin Bieber in 2020?
Kris Jenner Career Profile:
Along with starring in the reality Tv series "Keeping Up With Kardashian," Kris also runs Jenner Communications based in L.A. she is the manager of her all five daughter's career and is nicknamed the "momager" of the entire family.
Kris Jenner released an autobiography in November 2011 titled "Kris Jenner And All Things Kardashian." She is very passionate about cooking and also wrote a cookbook published in October 2014 named "In the Kitchen With Kris: A collection of Kardashian-Jenner Family Favorites."
READ MORE: Mike Tyson Net Worth
A Sneak Peek of Her Personal Life:
Kris was eight years old when she found out about a cancerous bone tumor, There was zero evidence of the disease after removing it by surgery.
Kris also confessed about infidelity in her memoir, during the time when she was married to Robert and also had an affair repeatedly with soccer player Todd Waterman, the reason which led to their divorce.
She has been dating Corey Gamble, an entertainment businessman, since 2014.
Jenner underwent a neck lift and facelift in 2012 for Kim Kardashian Wedding to Kris Humphries, as she wanted to look her best for the press photos.
READ MORE: Connor McGregor Net Worth
Kris Jenner Real Estate Information
From 2017 to 2020, Kris's main residence was a six-bedroom mansion located in Calabasas, which she bought for $9.9 million. The home is right across from Kim and Kanye's house.
Kris sold her house in August 2020 to Kathrina Harf, daughter of Peter Harf, CEO of Coty Inc. In La Quinta, California, she owns a luxurious mansion worth $12 million near Palm Springs.
She is also the owner of the family's older house Hidden Hills Mansion which is seen in Keeping Up With The Kardashians. The home is currently occupied by her son Rob Kardashian and his daughter from Blac Chyna (former stripper).