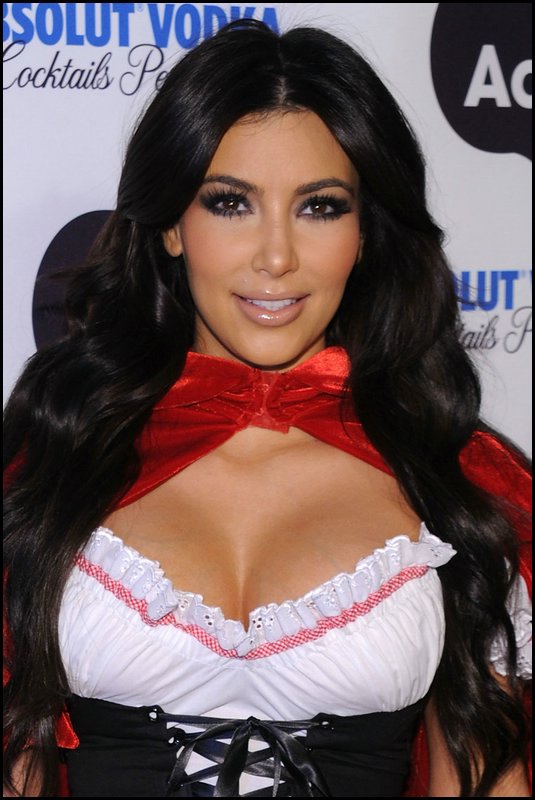 We all know about the Kardashians because of the famous reality tv show "Keeping up with the Kardashians." One of the famous Kardashian is Kim. Yes, I know the question that is floating in your mind, "How much is Kim Kardashian Net worth?"
Kim Kardashian is a famous model, an reality TV show star, a spokesperson, and an entrepreneur. She is one of the highest-earning and most-famous celebrities. Kim Kardashian West's net worth in 2020 is estimated up to $900 million, hiking up from $780 million, by Forbes.
In a year, Kim earns about $50-80 million from her endeavors and the ultimate growing empire.
The major contributing factor behind Kim Kardashian West's net worth is her various endeavors. From June 2018 to June 2019, she made $50 million.
KKW Beauty Line is the most valuable business of Kim, which generates more than $100 million in gross revenue every year.
There was a time when a mobile game, "Hollywood," contributed to a large portion of Kim Kardashian's net worth. The game has more than 60 million downloads to this date and has generated $200 million in revenue.
She still keeps 28% of the money made by this game to this day. Endorsements, reality Tv salary, appearance fees, and Instagram sponsorships make the remaining annual earnings of Kim.
Kim also boasts a tanning product line, clothing line at sears, and so many more.
2019 was the year Kim Kardashian raised $5 million from Venture Capital Firm Imaginary Ventures for the launch of her shapewear line called Skims.
In June 2020, she sold a 20% stake of KKW Beauty Line for $200 million.
READ MORE: Why Eminem's Own Mother Filed a Lawsuit Against Him?
A little about the early life of Kim Kardashian
Kim Kardashian was born on October 21, 1980, in Los Angeles, California. Her full name is Kimberly Noel Kardashian. Her father, Robert Kardashian, used to be one of OJ Simpson's defense lawyers. Kris Jenner is the mother of Kim Kardashian. 
Kim started her career early in Hollywood as a stylist and assistant to the stars. Paris Hilton was one of her big clients and now her best friend.
Kim is the second of four Kardashian children. She has two real sisters Khloe and Kourtney Kardashian, and two half-sisters Kendal and Kylie Jenner. Bruce (Caitlyn) Jenner, a former Olympic athlete, is the father of Kim and kylie.
Kim has reached heights of stardom over the last decade to become one of the most successful and famous celebrities. She is a media mogul running a profitable business empire.
Kim's business empire now includes a clothing line, a cosmetics line, products for weight loss, television salary, retail endorsements, personal appearance fees, and perfume.
In 2007, Kim earned major attention due to a leak of a sex tape featuring Ray J and her. Her family used this fame to land their own reality tv show Keeping Up With The Kardashians.
This was when her fame skyrocketed to the next level. She has appeared on thousands of magazine covers and starred in movies, and also appears regularly on several reality spinoffs.
Kim has dated a few NFL stars, rappers, and NBA players. She got engaged and married to NBA player Kris Humphries in 2011. The couple got divorced merely after 72 days. Kim earned $18 million from the endorsements and giving TV rights to their wedding.
Kim is now married to Kanye West, a music mogul, and they have three children together.
READ MORE: How Did Justin Bieber's Career Started?
More Finance Facts
Kim Kardashian bought a $4.8 million mansion in March 2010 in Beverly Hills. This Tuscan style house has five bedrooms spread across 4 acres. The property is among the most expensive properties in the entire world.
Kim earlier earned around $15,000 per episode from her reality show "Keeping Up With Kardashians," but later it was raised to $500,000.
At Kim's wedding, she rocked a $2.5 million 65 carat sparkling diamond headpiece made by Lorraine Schwartz, a 20.5-carat diamond engagement ring worth $2 million, and $5 million worth 28-carat diamond earrings. Overall she was wearing more than $10 million worth of jewelry on her wedding day and spent $150,000 on her hair and makeup.
She earned $28 million in 2014 and $53 in 2015, making her one of the highest-paid celebrities.
READ MORE: Selena Gomez's Net Worth.
Kim Kardashian Net Worth Milestones
In 2009 Kim Kardashian had a net worth of $10 million. Her net worth doubled in 2011, and by 2013, she was with $40 million. From 2015 to 2020, her fortune has exploded in a good way.
Kim Kardashian West's net worth has moved up to $900 million as of now after Coty Inc. acquired a 20% stake in KKW beauty for about $200 million.
The deal has raised the brand value to $1 billion. Kardashian has a 72% stake in the company, now valuing $720 million.
READ MORE: How Rich is Travis Scott?
Kim Kardashian's Instagram Earnings
She makes between $300,000 and $500,000 on every paid post on Instagram.
Kim filed a lawsuit against a company called Misguided in May 2019. In the lawsuit, Kim claimed the company knocks off her outfit and tricks people into thinking that they have a partnership with Kim.
According to court documents, she has also earned $1 million on several paid Instagram posts.
Kim has also turned down many offers from several brands she does not like to be associated with and instead picks a handful of partners every month.
Adding up all, Kim Kardashian earns up to $1-2 million Every Month!
RELATED: Ryan Reynolds Net Worth in 2020
Summary
You might know Kim from the famous tv reality show "Keeping up with the Kardashians." Kim Kardashian boasts a net worth of $900 million currently. She is a very popular and highest-earning celebrity on the planet. Recently her annual earnings have reached $80 million and are on the rise ever since.