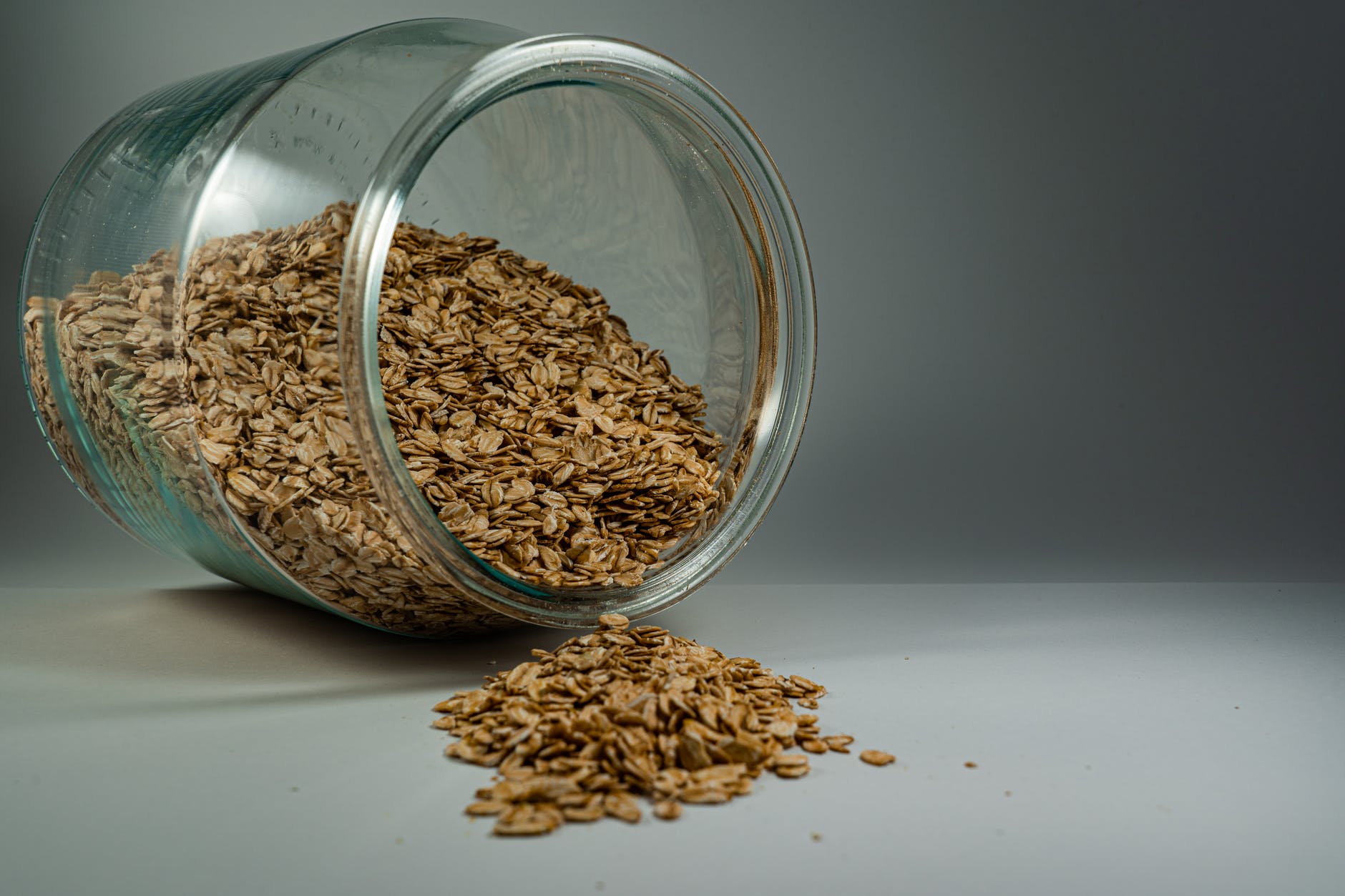 Jumping from breakfast to lunch to dinner with no snack breaks in between is hard. Instead of noshing on unhealthy snacks, eat healthy homemade snacks during tea breaks. We have shared a list of some easy and quick to make healthy snacks for work. These healthy office snack recipes will help you get through the day and boost your energy levels without adding extra fat.
Healthy snacks recipes for work:
Roasted Chickpeas
Chickpeas make such quick and easy healthy snacks for work. These can be used to make so many spicy and salty recipes because of their adaptable nature. Try this chili/cumin/oregano blend for roasted chickpeas to give a new twist.
Let's take a look at this healthy snack recipes:
Ingredients:
1 tbsp. Vegetable oil
1 can of chickpeas (properly rinsed and drained)
½ tsp. Kosher salt
For Seasoning:
1 tsp. Cumin
½ tsp dried oregano
1 tsp. Chili powder
Directions:
Preheat oven to 350 degrees. Place all the chickpeas on a baking sheet and spread in an even layer.
After the oven is heated properly, place the chickpeas in the oven and bake for 8-10 minutes until they dry completely.
Take them out of the oven toss gently with salt and oil. Place them bake in the oven again and bake until they turn golden brown, crispy, and dry up to 30-35 minutes (toss them halfway).
Combine the chickpeas well with the seasoning and let them cool completely.
Once cooled, store them in a Tupperware or resealable bag. Keep the bag slightly open to maintain their crispiness.
Greek Feta Dip
Looking for healthy office snacks ideas for work? Look no more. This healthy whipped feta is so much better than store-bought hummus.
Ingredients:
11 cup Greek yogurt
12 ounces feta
1-ounce block softened cream cheese
¼ cup extra-virgin olive oil (some extra for drizzling)
1 lemon zest and juice
Kosher salt
½ cups chopped cucumber
½ cups halved cherry tomatoes
Crushed red flakes (one pinch)
Pita chips for serving
Directions:
Mix feta cheese, cream cheese, greek yogurt, lemon juice, and oil in a large bowl. Beat them properly until fluffy using a hand mixer.
Season the mixture for red pepper flakes and salt and stir nicely in dill.
Transfer the dip in a serving bowl and top it with tomatoes, cucumber, dill, and a drizzle of olive oil.
It's ready to serve with pita chips.
READ MORE: Try These Delicious Gluten Free Snacks.
Perfect Paleo Granola
This Paleo Granola mix will fulfill all your carb needs without consuming grains. This is a healthy snack idea for work. Let take a look at its recipe.
Ingredients:
1 cup of pecans
1 cup of almonds
½ cup pumpkin seeds
1 cup dried cranberries
¼ cup sesame seeds
½ cup unsweetened coconut flakes
¼ cup flax seeds
¼ cup sunflower seeds
1 tsp. Kosher salt
1 tsp. Ground cinnamon
½ tsp ground nutmeg
¼ cup honey
3 tbsp. Melted coconut oil
1 tsp. Pure vanilla extract
Direction:
Preheat oven to 350 degrees. Take a baking sheet and grease with spray oil.
Combine pecans, almonds, cranberries, coconut, flax seeds, pumpkin seeds, sesame seeds, sunflower seeds, cinnamon, salt, and nutmeg in a small bowl.
Take another bowl and whisk honey, oil, and vanilla together. Pour seeds and toss properly to coat.
Spread granola all over the baking sheet evenly. Bake for about 23 minutes, until they turn golden and nuts are properly toasted.
Let it cool completely on teh baking sheet and store it in a resealable container.
Best-Ever Peanut Butter Protein Balls
These healthy, quick, and easy office snacks are perfect for work. When you are running low on energy, these peanut butter protein balls will give you a quick boost of energy.
Ingredients:
½ cup unsweetened shredded coconut
1 ¼ cup old fashioned oats
2 tbsp. Flax seeds
2 tbsp chia seeds
¼ cup mini chocolates
½ tsp. Grounded cinnamon
¾ cup natural peanut butter
¼ tsp. Kosher salt
¼ cup honey
2 tbsp. Milk
½ tsp. Pure vanilla extract
Directions:
Line a baking sheet evenly with parchment paper.
Stir oats, coconut, chocolate chips, flax, chia, salt, and cinnamon until combined well. Mix in honey, peanut butter, and vanilla.
Keep the mixture a little crumbly. If the mixture is too dry, add milk and stir gradually.
Roll the mixture and form balls then place on a baking sheet. Keep it in the refrigerator for 30 minutes.
Avocado Chips
Struggling how to get your chips thin and crunchy? We have the best Avocado chips, healthy snack recipes for you. You are going to love this super easy and mess-free healthy snack ideas for work.
Ingredients:
¾ cups grated parmesan
1 ripe avocado
1 tsp. Lemon juice
½ tsp. Garlic powder
½ tsp. Italian seasoning
Freshly ground black pepper
Kosher salt
Directions:
Preheat oven at 325 degrees. Take two baking sheets with parchment paper.
Take a medium bowl, and mash avocado using a fork to make a smooth paste.
Stir lemon juice, Parmesan, Italian seasoning, and garlic powder. Season with pepper and salt.
Place a teaspoon-sized scoop of the mixture on a baking sheet, leaving space in between every scoop. Flatten every scoop with the back of the measuring cup or spoon.
Bake teh chips until golden and crisp for 30 minutes and let it cool completely. Let it cool and serve at room temperature.
READ MORE: Quick and Easy Lunch Ideas For Work
Eggplant Parm Chips
Have you ever thought of trying this one of the top healthy snacks for work? We love this eggplant chips because it is easy to make and super delicious. You can slice these with hand, just make sure to keep the same thickness and bake them at the same rate.
Ingredients:
Kosher salt
1 medium eggplant
1 tsp. Extra virgin olive oil
1 tsp. Garlic powder
1 tsp. Italian Seasoning
¼ cup grated parmesan
Freshly ground black pepper
Marinara
Directions:
Preheat oven at 350 degrees. Take the eggplant and slice them into thin rounds on a mandoline.
Put these eggplant slices on a paper towel, spread evenly.
Season the slices with salt and let it sit for about 10 minutes.
Wipe if any visible moisture using a paper towel and flip the upside-down.
Repeat the salting and resting process again.
Transfer the slices to a bowl and toss nicely with oil. Add Italian seasoning, parmesan, and garlic powder. Season with black pepper and toss the slices to coat generously.
Lay the slices on a large baking sheet evenly. Bake for about 16 to 18 minutes until they are crisp and golden.
Let the chips cool down. Serve with marinara.
Sweet 'N Salty Chocolate Bark
This sweet and salty chocolate bark makes a perfect healthy snacks for work. Filled with pretzels, dried cherries, coconut flakes, and pistachios, it makes a super satisfying snack. You can switch the nuts mentioned in recipes with the one that you like. Do not skip on the sea salt; that the magic ingredient in this healthy snack recipe.
Ingredients:
½ cups salted pretzels (chopped roughly)
2 bags of melted dark chocolate chips
¼ cups of dried cherries
Flaky sea salt
¼ cup of coconut flakes (unsweetened)
¼ cups of unsalted pistachios (chopped roughly)
Directions:
Line a large baking sheet with parchment paper. Pour one-third of the melted chocolate onto the baking sheet evenly ⅛ thickness using a spatula.
Sprinkle pretzels, coconut, pistachios, and cherries evenly all over the chocolate.
Pour the remaining dark chocolate and spread evenly to cover up the ingredients.
Again sprinkle cherries, pretzels, pistachios, and coconut. Garnish using flaky sea salt.
Let the chocolate bark cool down for about 1 hour. Break into pieces. You can store these delicious snack bars in a resealable container.