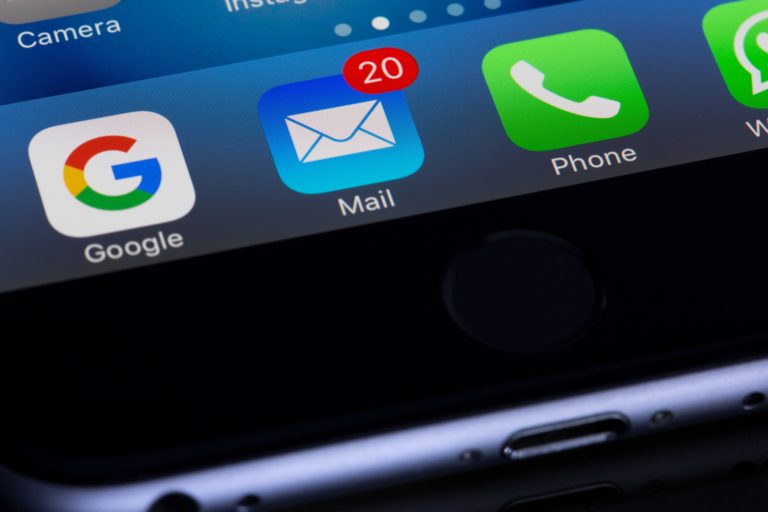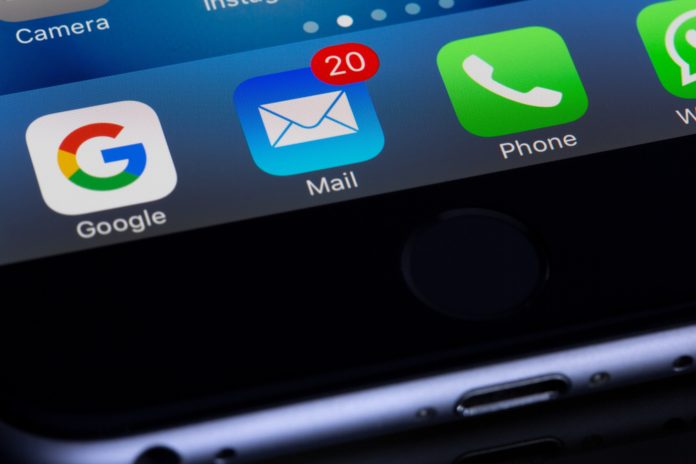 Email marketing is one of the most beneficial and profitable direct marketing channels. It is a key pill for a digital marketing campaign. It allows you to make your customer aware of your new products, services, discounts, and other services.
If you want to grow your brand, sell your stuff, and boost your brand awareness, then email marketing is the most effective tool for you. However, if you are new to the world of email marketing, then you are at the right place. Here is all about email marketing, its advantages, and the best email marketing strategy.
What is Email Marketing?
Before diving into the world of email marketing, it is better to understand what is email marketing; and how it is beneficial to direct and digital marketing.
Email marketing is a strong marketing channel that includes using emails to promote products and services. In email marketing, you send commercial emails to the contact list of your email subscribers. It is used to inform customers, drive sales, and make a community around your brand.
Modern email marketing campaigns are not about one-size-fits-all mass emailing. Instead, it focuses on segmentation, consent, and personalization. Email marketing includes newsletters with current updates of the company or promotions of offers and special deals to the customers. It allows the customers to stay informed and tailor the marketing messages to the target audience.
Read More – How to become a social media influencer? 
Advantages of Email Marketing
Now that you know what is email marketing; let's have a look at the benefits of email marketing.
In the marketing-oriented ear, millions of businesses use email marketing services across the globe. If you are not using email marketing campaigns and services, then trust me, you are far behind your competitors. Email marketing is among the most beneficial content marketing strategies. Below mentioned are some of the primary advantages of email marketing.
Amazing ROI
In the modern-day business world, results are actually all that matters. Keeping this in mind, the primary reason most businesses invest in email marketing is the fantastic ROI. We can see that email marketing services continue to be the most beneficial and effective marketing channel to every business.
Email marketing can actually enhance your sales by featuring your products and services and encourage the customers that are most likely to purchase your products.
In addition to this, You can use email marketing to automate some part of your sales process, which can help you to boost your sales. 
Instant Impact
If you know what is email marketing, for sure, you know that it makes an immediate impact. As a result of the immediacy of email, businesses can see results within minutes of the emails being sent.
The best email marketing strategy is the 24-hour sale. It creates a sense of urgency among subscribers and encourages them to take immediate action. 
In broadcast or print campaigns, brands have to wait for weeks to see the results. Moreover, businesses can not be sure what strategy was actually responsible for driving sales.
However, it is not the case with email marketing. You can instantly track the sales derived from email marketing campaigns. 
Easy Way to Reach Global Audience
Email marketing allows you to reach a wide range of audiences across the world within minutes. Sure, there are other digital marketing options like social media that can help to spread the message across global audiences but do not inform who is actually reading the content.
But this is not the case with email marketing. When you send emails to your target customers, it allows you to convey your messages to them in a better manner. 
Easy to Measure
Another key advantage of email marketing is that you can easily measure it. There is a various email marketing software that allows you to track conversion rates and click-through, which makes it easy to track the success of your email marketing campaign. Moreover, it also allows you to develop effective strategies to enhance your campaign strategy.
That's not it. Email marketing is the easiest one to share. Your subscribers can forward the deals to their friends and services with just one click. Before you know it, your subscribers can become brand evangelists introducing your business to a new audience.
Easy to Start
For email marketing, you do not need a large team or a group of skilled technicians to be successful. You can start an email marketing campaign with fancy images, videos, logos, and templates. There are many successful email marketing campaigns that use simple text emails with good and attractive content to inform the customers about products, services, and offers.
Drive Revenue
Email marketing is one of the most beneficial digital marketing trends. It is the best way to take advantage of the impulse buying habits of customers. There are not a lot of marketing platforms that allow customers to go from checking an offer to buying an item with just a few clicks.
Email marketing provides a tempting call to action as well as a link straight to checkout. It helps to drive sales like no other marketing channels. You can successfully use psychology in email marketing campaigns to enhance results and drive sales. 
Deliver Targeted Emails
Most marketing professionals are happy to make sure that they spend money targeting the people interested in their brand and services. Email marketing allows you to do this. In this marketing, you send emails only to the subscribers interested in your brand.
If any brand offers products in certain parts of the country, they can easily send mail to people living in those particular areas. Moreover, if there are sales on particular products, they can send emails to people interested in those products.
Low Cost
Another advantage of email marketing is that it is cheaper as compared to other marketing like influencer marketing or SEO marketing. There are no postage or print costs in this marketing. Moreover, you don't even have to pay fees for exposure in any television channel, magazine, or billboard.
In email marketing, you need to invest in special email marketing software to track, automate, and evaluate the emails. Tense software will allow you to send thousands of emails at a time, but the cost of this email marketing software is less than other marketing channels.
Read More – Top Instagram influencers of the world
Best Email Marketing Strategy
Email marketing is one of the most effective and beneficial marketing strategies to drive sales and boost brand awareness. It can substantially enhance your income if you do it properly.
This marketing strategy is best to get people to visit your blog or website. Below mentioned is a list of the best email marketing strategies you can use in your email marketing campaign. 
Make Your Own List
Making your own list is the best email marketing strategy as it allows you to reach the targeted audience. If you send unsolicited emails, it will turn off most of your people you are hoping to turn into potential customers.
Whether through your email service or website, make clear when customers are willing to receive your emails. It will create a positive impression on your customers.
Moreover, also make sure that the customer gets personalized emails according to their preferences and choices. 
Follow the Law
It is essential for email marketers to adhere to the guidelines of the CAN-SPAM Act. The rules under these guidelines include a non-deceptive subject line, which provides a clear way to include your name and address at the end of each email.
Moreover, you also need to provide an unsubscribe option in the email, so if anyone does not want to receive the emails, they can easily unsubscribe from the service. 
Mix Up Messages
Avoid sending emails with ads to buy all the time. It is better to use the email marketing strategy to build rapport with potential customers by giving them valuable insights, tips and sharing your expertise with them.
Moreover, you should share the information that allows people to know more about your company, vision, and values. It will allow you to develop a loyal customer base and strong relationships with your potential customers. 
Follow the Right Schedule
Make a schedule if you are planning to do a newsletter. Send an email on the same day every week. It will allow your subscribers to know when to expect emails from you. Moreover, it helps to maintain consistency.
Respect Your Subscribers
It is profoundly essential to treat your subscribers well. You should always respect your customers to make a good relationship.
Always remember that people with whom you are communicating have trusted you with the information you provide, and they deserve respect. If you want to convert them from customers to your brand's fans, then make them feel special. 
Optimize for Mobile
Various studies have shown that half of the emails are opened on mobile phones. It means, if your emails do not display properly on mobiles, then half your targeted customers will not get the information, and they will think that you don't know how to craft an email.
Key Takeaways
Email marketing including using emails to promote your products and services to the target audience.
You can also use email marketing to connect with customers.
When done properly, email marketing is an amazing sales driver.
When done incorrectly, email marketing can become annoying to customers and come across as spam.
Make sure to optimize your emails for mobile devices.
Respect your customers and follow the proper schedule while mixing the emails.
Final Words
Email marketing is one of the most effective and beneficial marketing strategies. It is cheaper and allows you to reach a wide range of customers within a few minutes. Moreover, you can easily monitor the success of your email marketing campaign using the right software and tools. If you find this information helpful, tell us by dropping a comment.