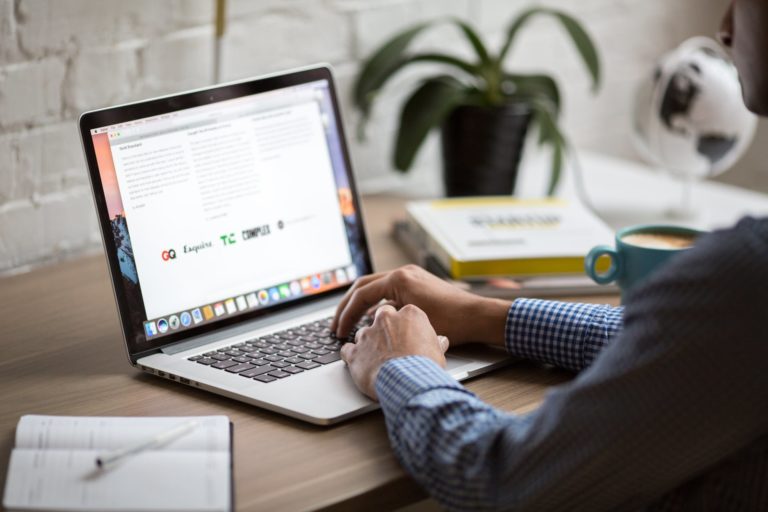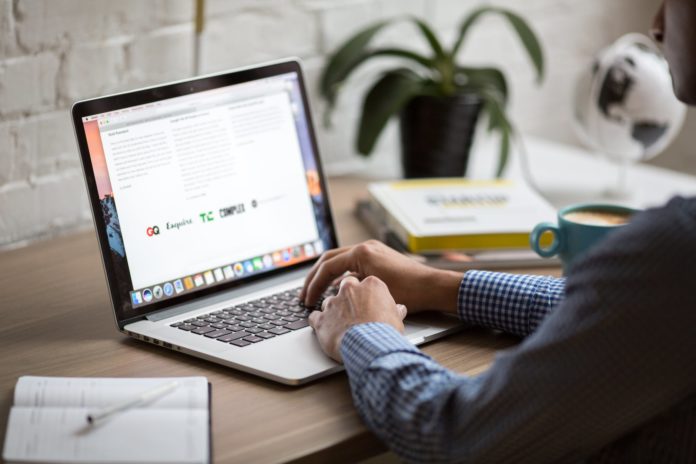 Email marketing is like a grandparent to social media marketing. If used the right way, it can prove a very reliable tool. Marketers today might not be email savvy, but with the help of these email marketing tools now you can conquer effective communication with your potential subscribers.
Emails are one of the most vital and targeted mediums to reach the target audience, as long as it is being used correctly.
Here are some of the best email marketing platforms that you should give a try.
Best Email Marketing Tools
There are numerous email marketing services in the market, some of them are free, and others are paid. Here we have included both to accommodate your business' needs. 
HubSpot Email Marketing
One of the best and top picks in the list of free email marketing services or tools is HubSpot. It is known for a marketing automation platform that recently launched a tool to support transactional email requirements of small businesses.
Whether you need to send a thank you email after purchases or kickback emails from leading offers or have to promote currently running campaigns, HubSpot Email Marketing has a free version that can do all these things.
One of the best things about this email marketing service is the ease of use. All the email marketing tools are super handy with a drag and drop editor and ready-made templates to get you up and running.
One thing that makes HubSpot free Email Marketing companies stand out is the integration with other HubSpot tools like free-forever CRM. After you start the account, you will have access to both the tools to be able to create a centralized database of contacts and organize it in lists to track and manage email performance. 
Read More-What is Email Marketing? Here is Everything You Need To Know
Sender
Another one of the best free email marketing tools is Sender, with amazing deliverability. This is one of those email marketing platforms that lets you create amazing newsletters without requiring any HTM Knowledge.
All you need to do is just choose a template and customize it by adding elements like text, images, and videos. You can even make personalized newsletters for every recipient in order to create maximum impact.
Sender features robust analytics, which is why it is on our list of best email marketing service companies. It will let you track which customer opened your mail and click the links, when they did it, etc. This way, you will be able to make accurate profiles of buyers based on the actions of subscribers, and you can optimize your email strategy with compelling offers.
Sendinblue
Sendinblue is one of the best email marketing platforms featuring email marketing tools and additional functions like landing page making and customer relationship management. With 70 plus template designs, Sendinblue design functions make it easier to create a visually attractive email. All the templates are responsive, allowing you a preview of your final result before locking the design.
After you have finished designing your email, features like a segmented recipient list and A/B testing can be used to end the manual effort and guesswork from your campaigns and target your audience.
MailGenius
MailGenius is a free and best email marketing service to inspect the emails and find all the possible triggers that may turn your email into a spam folder. You can even check the deliverability test to make sure that the email reaches the recipient's inbox actually.
This tool will notify you of all the things that can unknowingly land your emails into spam folders, along with some explanations and actionable advice on how you can fix the issues.
Ene the best subject line and email copy is not worth it if the email lands into a spam folder. Deliverability issues can heavily affect marketing campaigns. Therefore, it is essential to be proactive and always run tests to ensure you apply your emails' best practices. 
Omnisend
Another very sophisticated and best online marketing service that integrates all the communication platforms and tools in one single place is Omnisend. The free tool of this platform only includes email and supports all types of email marketing services for small to medium businesses.
Using Omnisend, you can automate your email delivery with the help of behavioral triggers and timing communication based on the convenience of your customers. You can take full advantage of the comprehensive audience insights to receive more relevant email marketing messages.
Want to design your eye-catching newsletter? You can do that too, using Product picker, a time-saving feature to select the products you wish to include in the email. You can even add scratch cards and discount coupon codes with gift boxes to optimize your email performance further.
SendPulse
SendPlus is basically a multi-channel marketing platform; however, the best part is the email marketing tools and services that are widely popular. This email marketing service comes with plenty of professionally designed email templates to let you customize the email sent out. You can automate the emails based on event triggers, behavior, and any other variables.
SendPulse has a subscriber rating feature that helps to identify who is your most valuable subscriber. You can analyze the click and open rates as well as the read and unread rate of every subscriber. Using SendPulse, you can even fix replaceable text fields like name, sex, age, and occupation, etc.
Benchmark Email
Another very great and one of the best email marketing services and companies is Benchmark Email which comprises a set of tools to design your responsive emails. You can design emails that look attractive on every platform, be it a mobile phone or your desktop.
You can even add images to the email and edit them on the platform itself. The email editor also has inbuilt stickers, effects, and text to send your message effectively. You will get tons of pre-designed templates to choose from based on occasions, type, and industry.
If you are HTML savvy, you can now code to build your emails from scratch. The dual-view feature on the email marketing platform will let you see your email designs when editing and simplify the whole process of creating emails.
Read More-Best Social Media Marketing Tools For Successful Campaign
Mailchimp
Mailchimp is one of the oldest companies in the email marketing industry, and you must have heard about it too. They offer free email marketing tools with features like email scheduling and creation.
What actually makes this a top-notch email marketing service is the smart recommendation feature which provides valuable audience insights to let you optimize the marketing efforts.
Designing the emails on such marketing platforms becomes very easy with the help of Content Manager, where you can store your files and images for easy access. Mailchimp also has a feature to automate emails which is crucial in a buyer's journey. You can easily give out welcome emails, abandoned carts, order confirmations, and so much more.
MailerLite
Sophisticated features like pop-up customization and landing page builder make MailerLite stand out among the pool of free email marketing services. Along with basic features like drag and drop, this tool also has a rich text editor with a built-in photo editor to get stunning emails.
You will be able to make stunning landing pages matching the emails you send and increase your chances of driving more customers. You will also be able to run split tests on multiple variations of an email to see what works best to get more clicks and conversions.
MailerLite also gives a comprehensive campaign report containing important stats like unsubscribe rate, click rate, open rate, and so much more. 
Mailjet
Mailjet is another one of the best email marketing tools and services with collaborative and intuitive functions which help you create the best possible email marketing campaigns. You can customize your pre-designed templates and make more responsive emails to impress the customers no matter on which device they open the mails. You will fall in love with the platform if you work with a team, and it has real-time collaboration features to allow you seamless collaboration.
This email marketing platform will help you add dynamic content to create personalized and relevant emails for every recipient. This way, you will get better results from your old email campaigns. You can even integrate the platform into CRM and easily manage the free email list via a single dashboard. 
Moosend
Moosend is a great email marketing tool with automotive tasks to save your time. You can focus on designing behavioral email campaigns based on the information and activities of your subscribers. With the help of its segmentation feature, you can send accurate emails to every recipient, increase click-through and open rate, as well as ROI.
This tool also provides a detailed report of campaign performance to optimize the campaigns accordingly to improve results. You can keep integrating this platform with your favorite apple to seamlessly pass on the important information between various tools. This is one of those free email marketing tools that does include its logo in the emails.
EmailOctopus
EmailOctopus is a pretty simple email marketing platform that runs on the SES infrastructure of Amazon. While the free subscription of the toll does not cover all the features, it still has more features in comparison to most of the other email marketing services.
You can send as many emails as you like with various email addresses. This is a perfect solution for small entrepreneurs and agencies that represent other brands. You can also integrate third-party apps like WordPress, MailOptin, and Zapier to exchange customer data seamlessly between various tools.
Read More-Importance of SEO In Contemporary Competitive Era
Infusionsoft
InfusionSoft is amazing, although it is a pretty expensive email marketing tool to use. You will be amazed by the ROI of this email service; the average ROI in the USA alone is 44 percent. People have seen more than 300 percent increase in profit and the revenue growth of up to eight times using InfusionSoft.
All you need to do is go through the purchase and setup process and later the Kickstarter session. Finally, you will be setting up your automated marketing campaign.
You will lose your heart to the flowchart-style campaign. This will make building an email campaign more fun, and you will be satisfied knowing that your customers are integrated with and given all attention in a highly personalized way while you focus on your priorities.
The CRM's leading feature is the real standout. Although it has nothing fancy, it is better in general and more adept than other CRM platforms.
Campaign Monitor
Campaign Monitor has a template builder tool that ensures that all your emails are readable on mobile phones easily to minimize the chances of unopened mails. This email marketing service generates email design screens in popular email clients like Hotmail, Gmail, Yahoo, and so on. This way, you will be able to display your campaign properly in all the email clients.
You can import HTML templates using the Campaign Monitor's tags, enabling you to use the integrated template editor to personalize and edit the content in the future. A variety of formats are uploaded, including Excel, CSV, and tab-delimited, to let you copy and paste the content directly. Also, setting autoresponders is pretty easy, and you can use data segmentation to make sure that the mail reached the intended recipient. The key strength of the Campaign Monitor is the interface. It is straightforward and clutter-free.
Final Words
Most email marketing tools come with robust features that do not require an upgrade for paid plans. Small marketers and businesses can use free email marketing services to save their money and time while focusing on more important work. Even if you wish to get an upgrade as per the requirements of your business, then you choose some of these email marketing companies and platforms; all of these have various paid plans that are affordable and also flexible to fit your budget.
Have you used email marketing tools before? Which one will you recommend? Leave your answers in the comments below.