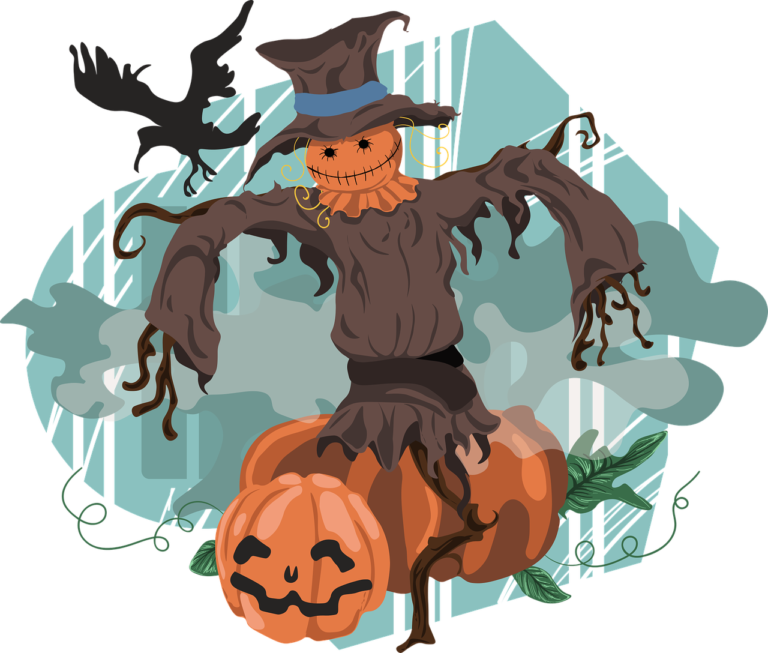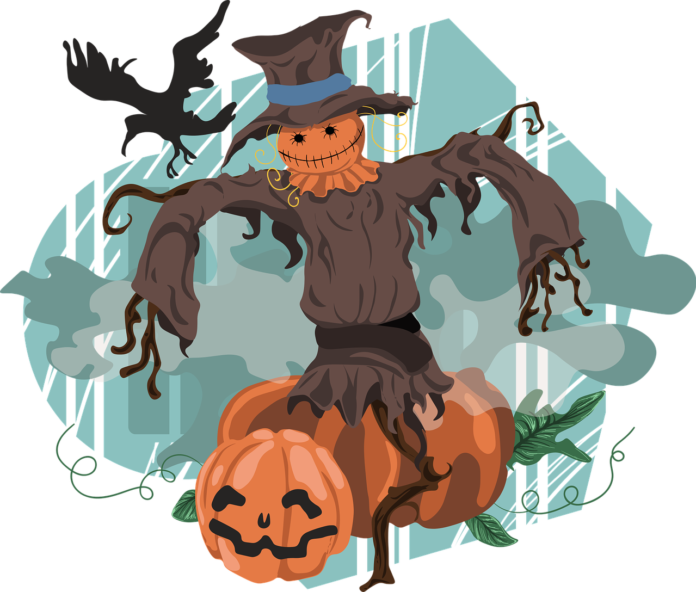 Halloween is the best time to show your pop, trendy, and attractive costumes to grab everyone's attention. There are various styles of costumes that you can try on Halloween. Classic DIY scarecrow costume ideas can help you to make your festival season an amazing one. You can try different attractive scarecrow costumes, which will make your Halloween the best.
DIY scarecrow costumes are a full dress with interesting elements. You can wear shorts, jeans, a plaid shirt, a slouchy hat, and do some creative experiments on your hair.
Boots are advisable for men in q scarecrow costumes, and for women, they can wear basic Sneakers or heels according to their preferences.
Apart from the costumes, it would be best to focus on whether your face is looking like a scarecrow. You have to give a final make-up touch upon your face or go for Halloween face paints ideas.
If you want a more attractive look, you can add some raffia or straws. These items will help with a more intense and deep effect on your face.
The most important thing is that if you go to an old school DIY scarecrow costume, you will find more attractive and realistic ideas. Because in the past scarecrows were in great trend and older people knew better about these scarecrows.
You can find better ideas from old school areas, giving a good direction to your costumes.
Halloween parties can reveal interesting features of human psychology (Source)
DIY Scarecrow Costume Ideas
There are various costume ideas that you can try on Halloween. You can also try ghost, witch, or other animal costume ideas. However, homemade scarecrow costumes are very easy to make, and you can apply a lot of creativity to them.
Here is the list of best DIY scarecrow costume ideas that you can try at your home.
Little Boy's Scarecrow Costume
This is one of the best last-minute homemade Halloween costumes. It is very easy to make this beautiful costume for your kids, and there is no lengthy procedure to make this costume.
In order to make this costume, the only necessary items you need are a flannel shirt and overalls. Adding a floppy hat, some straws, and a few patches on your face will make you look complete.
This costume is a comfortable choice, and you will not face any discomfort or allergy in this DIY scarecrow costume because the shirt and overalls are comfortable clothes.
Scary Adult Scarecrow Costume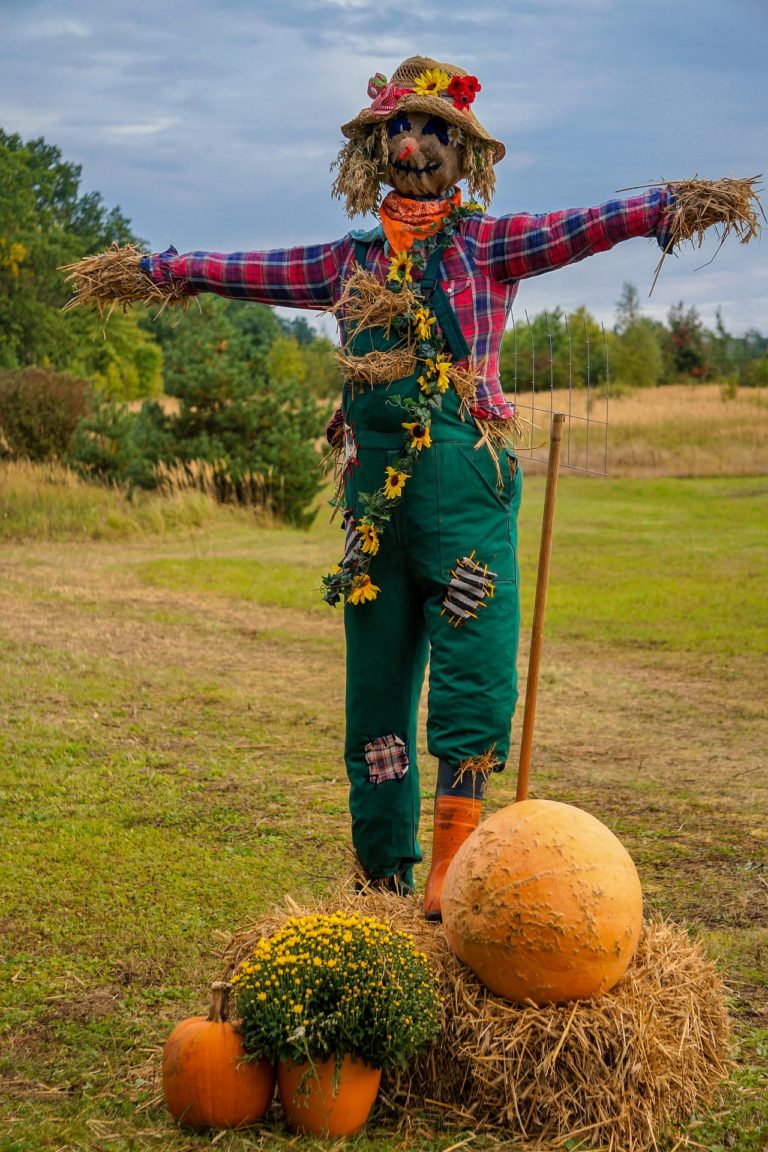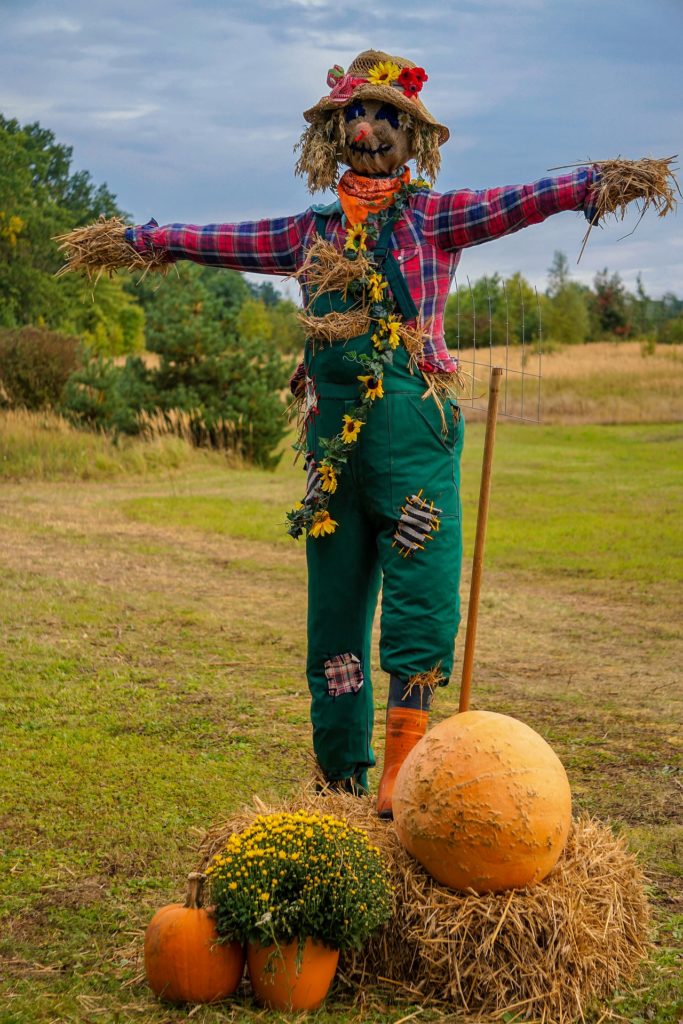 In most of the stories and fests, you have seen the scarecrow cute and simple. However, the scarecrows are meant to be scary as their name also depicts their identity. You can also try DIY nerd costumes with scary looks.
Not all the scarecrows are friendly and good story based characters. This scary DIY scarecrow costume can give you a very intense and deep look for a Halloween party. You will look unique and scarier than other people at the whole party.
You can also try the shining radium mask, which will shine bright at night at the Halloween party.
Adult female Scarecrow costume
This is one of the most trendy homemade Halloween costumes for females. You can easily make this costume with few resources, and you will stand out from the crowd at the Halloween party.
This Halloween effect gives a glamorous look with a head to toe gold costume. You can also add some golden spray-painted straw and custard pockets to your dress.
To give this look a final touch, use make-up that will give you a bright and charming face. Fill your lips with bold golden color and draw-on patches on your face. This will give a scary and suitable Halloween attractive look.
"Wizard Of Oz" Scarecrows costume
This is one of the best last-minute homemade Halloween costumes. It can give a funny and bold effect for your Halloween.
You can use a Dorothy and wrap around over your head to neck, adding cowardly lion make-up on your face. This will give you a tin man cowardly look, and you will look funny with a bold make-up touch.
A kid's movie inspires this costume look, but you can make it a very fancy and bold DIY scarecrow costume with the help of creativity.
Kids Scarecrow Tutu Costume
Nowadays, kids are crazier about Halloween than adults, so that you can give a decent and sweet look to your female child. You can dress up your little princess for adoption parties also, this dress will look nice at those parties.
After this effect, you will get the super sweet scarecrow in your home because, in this look, your cute girl will look at the cutest scarecrow at the Halloween party. You need to purchase an overall costume *for a neutral-colored tutu along with some straw pieces.
Adding beautiful and bright sunflowers will give this costume a next-level cute look. This is the super sweet DIY scarecrow costume you will find on Halloween for your girl child.
Scarecrow Sunflower Patch Make-up
This look is quite different and difficult for the Halloween party for adults. To get this amazing look, you do not need to focus more on the costume; this whole look depends on your face paint.
Paint your face with a full blooming as a scary scene with the sunflower touch. Make sure the sunflower touch is a must in this effect.
You have to paint the leaves, the bud, and the stem part of the sunflower to give an attractive and a very different look to your face. Wear a brown color hat to give it a final DIY scarecrow costume look.
Last Minute Adult Scarecrow Costume
When in doubt, go for these last-minute homemade Halloween costumes to help you if you want a quick, attractive Halloween party look.
Wear a trusty pair of overalls over your flannel to get an easy Halloween costume. This is the simplest and, most preferably, costume if you do not have many clothes and resources.
If you do not have a straw hat for your head, it is not a problem; you can create your floppy hat. This hat can be built with acrylic yarns, and this will complete your DIY scarecrow costume for a Halloween party.
Final words
Halloween is the perfect time to showcase your best creativity with your costumes. Halloween parties give you a great opportunity to showcase yourself in the best scary attire. You can try some different attires for Halloween. Now you know the best DIY scarecrow costume ideas, giving an attractive and scary look for Halloween parties.
Last-minute homemade Halloween costumes and dirty nerd costumes will help you if you are busy and do not have enough time to finalize the Halloween costume.