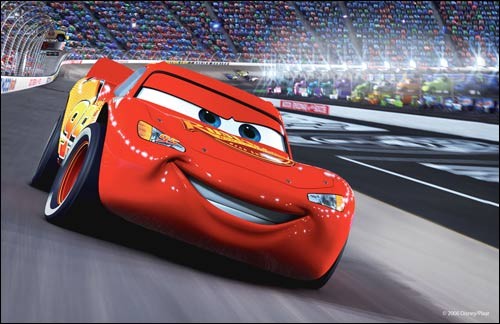 Are your kids getting bored from indoor games and outdoor activities? Then you can set your children in front of the T.V. screen with the best car movies for kids. There are many car-themed movies which can entertain you with the best-animated stories. 
Kids usually like playing with car toys, so the filmmakers have created the car movies to level up the entertainment for the kids. Many cartoon movies can entertain you, but car movies have another craze. Kids love car racing movies with funny action and adventures.
You must be thinking, which are the best car movies for kids? Well, here is an article that will help you to know about the best car racing movies. 
Best Car Movies For Kids
These are some of the best car movies of all time. You can watch them every time, and they can always entertain you and all the family members.
Cars (2006)
IMBd ratings: 7.1/10
Directors: John Lasseter, Joe Ranft
Cars is One of the best car movies for kids. This is an amazing and absolute classic car movie and is full of entertainment. Moreover, there are three more parts of "cars," so your kids can enjoy a long journey with the cars movie series.
The Disney Pixar franchise presented Lightning McQueen as the lead car in the cars movie. The creators have shown the journey of Lightning McQueen that how it became a world-class racing car.
There are many good and bad guys in the movies and some cliché moments of love, which will entertain your kids. 
Alvin And The Chipmunks (2009)
IMBd: 5.0/10
Directors: Walt Becker
Well, this is not a car racing movie, but your kids can not neglect these cute little creatures. It is also a fun movie, and you can watch it with your family.
In this movie, Alvin, Theodore, and Simon go on a cross country road trip. They also try to stop the owner so he does not propose to his girlfriend. 
It is a fun movie where you will see a lot of adventure along with the road trip. Trust me this is an amazing movie that you must watch.
Transformers – 2007
IMBd: 7.0/10
Directors: Michael Bay
Transformers was a famous series of films. It was a real action pack series of films which had five parts. In this movie, some cars were transformed into big giant robots.
In Transformers 2007, there was a battle held between the heroic Autobots and the villainous Deceptions. There were also a few rash races in the movie.
It was an action thriller movie, and it became very famous in 2007. The Deceptions intended to give life to machines on the earth to build their own Army. 
The film was so popular that it was again launched in 2018, and it became more popular than any other series.
Chitty Chitty Bang Bang – 1968
IMBd: 6.9/10
Director: Ken Hughes
Chitty Chitty Bang Bang is not a popular movie today, but I would say it was one of the best car movies for kids of that time for car enthusiasts.
The film is all about the story of 'Chitty Chitty Bang Bang,' which is a car used to win all the races that it took part in 1907 and 1909.
The car got in an accident, and eventually, it was sold as scrap. But then a pair of young traunts, Jeremy and Jemima Potts realize the car's history and convince their father, who was an Electric inventor Caractacus Potts to invest in it and rebuild. With hard effort on the investment, Caractacus started collecting money to purchase the car and rebuild it. 
The most interesting part of the film was that the family discovered that the car has flotation devices and the wings to fly.
The film is very interesting, and it won't take your eyes anywhere else. It is worth your time, and trust me you will enjoy this movie. Ronald Dahl wrote the film. He was inspired by the 1964 famous novel Chitty-Chitty-Bang-bang.
Brum – 1991-2002
IMBd: 6.2/10
Brum was one of the famous T.V.series which came in 1991 and lasted up to 2002.
It is the best car movie for car-obsessed kids. Brum was a pretty small beautiful yellow car which lived in the motor museum. The car used to escape the Big Town often and did all the types of adventures. 
Moreover, the Brum can express itself in the movie by flashing its lights, closing and opening his door, and moving the suspensions. The other characters in the movie can not speak, nor can they express themselves with some variations.
Roary The Racing Car (2007-2010)
IMBd: 5.5/10
Creators: Dava Jenkins, Keith Chapman
This is one of the best stop motion car movies for kids. The directors have used their creative minds and made this amazing stop motion car racing movie. The series of this movie was originally started in 2007 and it lasted till 2010.
The movie showed how roary and his friends love their adventurous life. They all do friendly car racing during the vacations at the Hatch racetrack.
Moreover, the adults who are car racing fans will love the mashup of British car racing tracks. Also, great car racing legend Stirling Moss's voiceover will bless your ears. 
Final Words
Cars are loved by everyone, from a small child to an adult person. If your kids like cars and interested in car racing, you can show them car racing movies on Netflix. These movies are funny and amazingly directed with animations. Moreover, the kids are very much attracted to animated movies in childhood, and showing them car movies is a good idea. Now you know the best car movies for kids that you can also play in them in the kids snacks parties to make the little gathering more interesting.