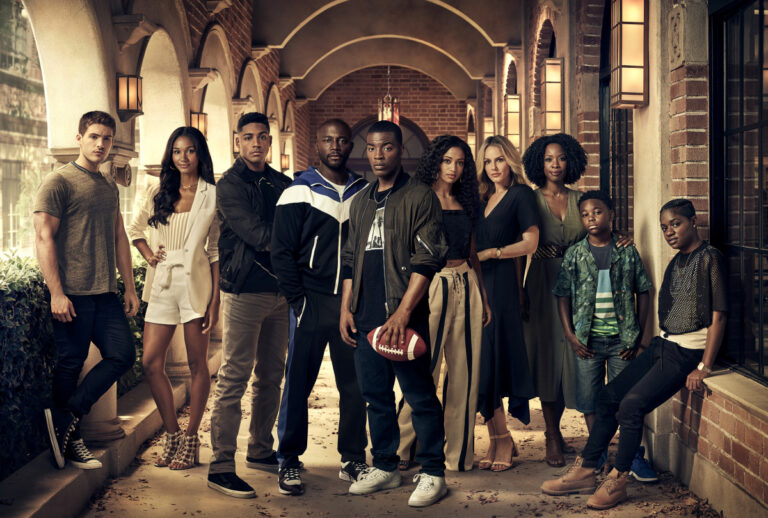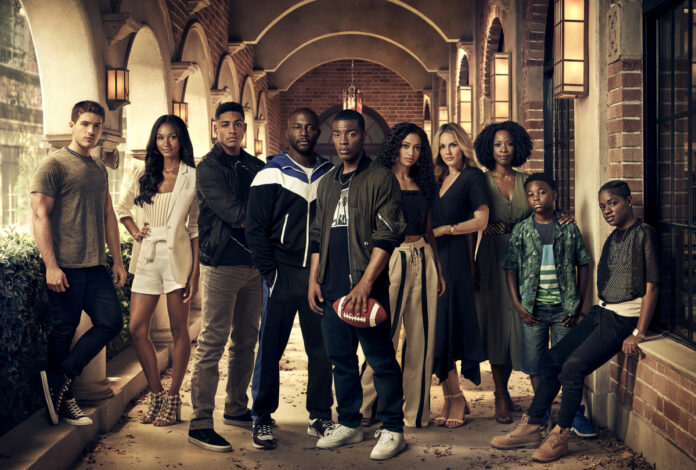 When will All American Season 6 be on Netflix? The first five seasons are already there, but I want to know if there will be a Season 6 and how many seasons there are.
The show is about Spencer Paysinger, a talented football player from South Crenshaw, Los Angeles, who gets to play against a team from Beverly Hills High.
In Season 5, before it came to Netflix, we saw Spencer and his friends dealing with growing up. There were romantic stories, challenges on and off the sports field, college drama, and parties.
Now that I've seen Season 5, I'm excited to know when Season 6 will come out on Netflix. I can't wait.
All American season 6 trailer
Is Season 6 of All American Available on Netflix?
No, Season 6 of All American has not been released on Netflix yet. The CW has not announced the official premiere date, so we don't know when it will be available for streaming on Netflix.
In January 2023, Brad Schwartz, the president of entertainment at The CW, confirmed that All American would be renewed for a sixth season, and it is scheduled to be part of the 2023-24 broadcast season.
He mentioned that All American has been a highly successful and influential series for The CW throughout its five seasons. It holds the record as the network's youngest series and performs exceptionally well across all platforms.
Unfortunately, the recent strikes by SAG-AFTRA and WGA have caused delays in the production of Season 6.
In the past, the previous three seasons of All American were added to Netflix approximately eight days after their finale aired on The CW. So, it is likely that Season 6 will follow a similar pattern and become available on Netflix after its premiere on The CW.
Rest assured; we will keep you updated with any new information as soon as we receive it.
Are you excited about Season 6 of All American and looking forward to its release date on Netflix?
All American Season 6 is Not Coming in August 2023
When can we expect All American Season 6 to premiere on The CW? Fans are eagerly anticipating what lies ahead for Spencer, Jordan, Olivia, and the rest of the characters.
This upcoming season is poised to introduce significant changes, possibly including Olivia's departure as she seizes a job opportunity in London that she simply can't resist.
Moreover, an unexpected and suspenseful turn of events occurs at the Baker residence when Patience answers the door, facing an attack from an unknown stalker, leaving her in a perilous situation. All in all, viewers can look forward to an exciting and thrilling season.
The upcoming season of All American has fans wondering if two cast members will leave the show. However, they will have to wait a little longer for Season 6 to come to The CW as it won't be airing in July.
It's not uncommon for broadcast TV shows to take a summer hiatus, so patience is required until the new season returns.
When will All American Season 6 premiere on The CW?
Are we eagerly anticipating the return of All American in the fall? It's a show that holds a special place in the fall schedule and sets the tone for the week.
The CW has included All American Season 6 in their fall lineup, airing on Mondays at 8 p.m. ET/PT. However, there's uncertainty about the exact premiere date.
The ongoing writers' strike is causing disruptions in the entertainment industry, leading to potential delays for several shows. Many scripts aren't ready for filming, which could result in some premieres being pushed to 2024.
Normally, fall shows start production in July to prepare for a September release, but the strike has disrupted that timeline.
If the writers' strike ends soon, filming could potentially begin by the end of this month or early August, allowing for an October or November premiere. But with time passing, the likelihood of this happening is decreasing. We'll have to wait and see how things unfold.
Where can I watch All American season 6
Once All American season 6 concludes its broadcast on The CW, you will have the opportunity to watch it on Netflix, as part of the agreement between the streaming service and the network.
All American season 6 episode 1
Season 6 Episode Guide follows the journey of a high-school student from Compton who gets recruited to play football at Beverly High, located in Beverly Hills. The show covers events from Season 1 to Season 6.
When does All American season 6 come out
The release of All American season 6 is expected sometime between July and September 2024. However, fans anticipating the usual May release, as seen in seasons 4 and 5, might be disappointed as the season's timeline might have been affected by the writers' strike.
All American season 6 on CW
Initially approved for a sixth season in early 2023, CW's All-American won't be arriving at its usual time of the year. According to a recent report from Variety, the network has rescheduled All-American season six to air during midseason, as officially confirmed by the platform.
Recommendation
Check these Streaming Service for Best Shows and Movies
Best Website to watch Free Cinema Movies (2023)
8 Best 2K Movies to Watch in 2023
FlixHQ Watch Movies Free – Is It Safe And Legal to Use?
What is Theflixer? Is It Safe and Legal?
Disneyplus.com Login/Begin |How to Activate Your Disney+ Login Begin 8-Digit Code
Conclusion
All American Season 6 is not available on Netflix yet, and its premiere date on The CW is uncertain due to the ongoing writers' strike. Fans eagerly await the return of the show, which promises significant changes and thrilling storylines. While we're unsure when Season 6 will air on The CW, it's expected to be a part of the 2023-24 broadcast season.
Some FAQs
Is All American Season 6 available on Netflix?
No, the new season of All American is not currently available on Netflix. Due to potential delays similar to what happened with Season 3, postponed due to the pandemic, we may expect Season 6 to reach Netflix US in April/May 2024 at the earliest, or possibly later in the summer or fall, depending on production circumstances.
What can we expect in Season 6 of All American?
All American Season 6 is set to bring significant changes to the show. Olivia might be leaving as she seizes a job opportunity in London that she couldn't resist. Additionally, there will be a shocking turn of events at the Baker's front door when Patience answers it, facing an attack from a mysterious stalker, leaving her in a dire situation.
Where can I watch All American Season 6?
You can watch All American Season 6 on The CW when it airs during the 2023-24 broadcast season. After the episodes are broadcasted, they will become available on Netflix as part of the service's deal with the network.
Will there be a Season 6 of All American?
Yes, The CW's president of entertainment, Brad Schwartz, announced in January 2023 that All American has been renewed for a sixth season. Fans can look forward to the new season premiering during the 2023-24 broadcast season.