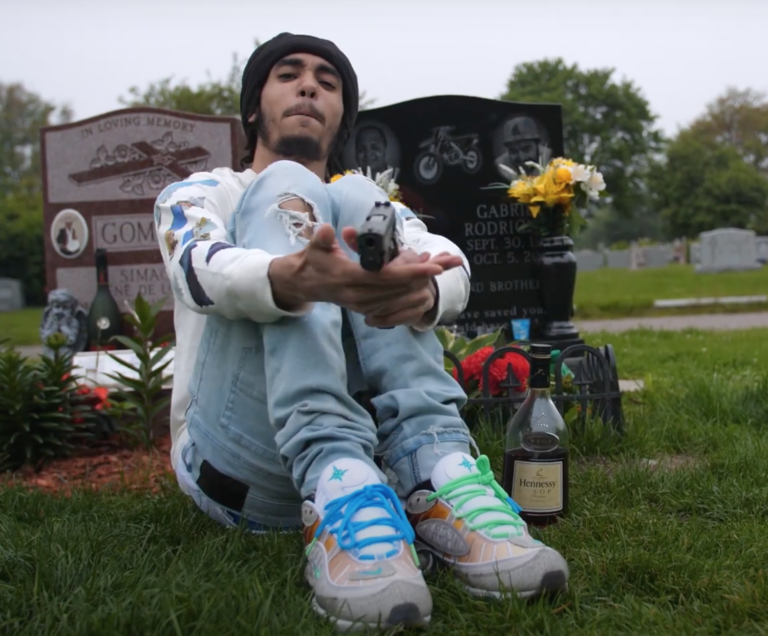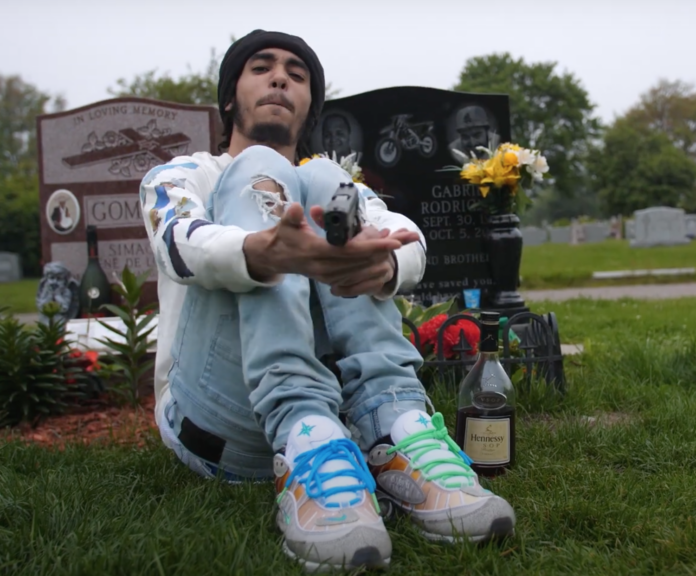 A man named Michael Brandao( G Fredo), 22 years old and from Boston, faced legal consequences for his involvement with a violent street gang called NOB. He goes by the nicknames "G Fredo" and "Frizzblock Fredo." On January 25, he received a sentence of 9 years in prison, followed by three years of supervision.
In April 2022, Brandao confessed to severe crimes, including being part of a RICO conspiracy and participating in distributing illegal drugs. Along with nine others, he was accused in June 2020 as part of a significant federal operation that aimed to target many members and associates of the NOB street gang. In total, 31 individuals were charged in that operation. Brandao's co-defendants have already admitted guilt to various charges and will be sentenced in the coming months.
NOB and the Dorchester streets
According to official court documents, a dangerous criminal group called NOB operates in the Norton, Olney, and Barry Streets area in Dorchester. This group and its members are involved in various illegal activities such as murders, attempted murders, armed robberies, drug trafficking, sex trafficking, and illegally possessing firearms.
During the investigation, law enforcement authorities seized several illegal items, which included 11 firearms, over one kilogram of fentanyl (with more than 2,000 fentanyl pills disguised as regular oxycodone pills), a machine used to produce counterfeit drugs, over 15 pounds of marijuana, and approximately $36,000 in cash.
Attempted Murder
Brandao was a very active and violent member of the NOB gang. He committed many violent crimes himself and encouraged others to do the same. The court found him responsible for attempting to murder someone, which influenced the length of his sentence. The attempted murder occurred in November 2018, when someone was shot multiple times with a .40 calibre pistol in broad daylight near their home in New Bedford. Luckily, the victim survived the attack.
According to official court documents, Brandao played a significant role in promoting and supporting the criminal activities of the NOB gang. He did this in various ways, like sharing recordings and videos where he boasted about the violent acts he and the gang committed. He even bragged about his involvement in gang violence and took part in threatening rival gangs and intimidating witnesses.
G FREDO: More than a gang member
Boston has some fantastic rap stars, even though the city isn't known as a hip-hop mecca. Artists like Guru, Cousin Stizz, and Michael Christmas have represented the city well. Now, there's a rising star making waves in town – G Fredo, also known as Frizzblock Fredo. He's been working hard to prove himself as the best in the city.
Fredo only releases a few songs; he focuses on quality instead. One of his successful collaborations was with 7981 Kal in 2017, called "Dead Opps Pt. 2," which made him known for his impressive lyrical skills in Dorchester. He continued his success with "Lose Yourself," produced by DJ L, which became a local classic.
Building on his momentum, Fredo dropped several singles to support his 13-track "HSM4L" project in July 2019. One of the fans' favourites is "Die Homes," where he showcases his aggressive and fearless bars, representing his neighbourhood. The powerful video, directed by Santos Visions, depicts Fredo's tough persona and life's challenges.
Fredo's unique music style draws inspiration from G Herbo in his flow, beats, and topics. He can create aggressive, intense tracks and more emotional, reflective songs. For example, "Life of a Shotta" pays a heartfelt tribute to his fallen friends, showing his pain and how he deals with the struggles of his lifestyle.
Recently, Fredo released the video for "Remember Me," the lead single from his upcoming project, "Karma." The song blends personal and aggressive elements, showcasing his heroic deeds during conflicts and his sorrow for friends who are no longer with him. Fredo wants to leave a lasting impact with his music, asking listeners to remember him through the hook.
Fredo is becoming a significant rapper to watch in Boston, even in a city with a more miniature rap scene. His style goes beyond typical East Coast rap and appeals to regions like the Midwest. His talent has even caught the attention of veteran artists like Mozzy, leading to a collaboration on 7981 Kal's "No Remorse."
G Fredo stands out as Beantown's best rapper, with a strong team supporting him and a growing local fanbase. His future looks promising as he continues to make waves in the rap game.
G Fredo recently released his debut music video and single for his upcoming mixtape, "KARMA." You can follow him on Instagram @frizzblock.fredo and Facebook as Frizzblock Fredo. For bookings and features, you can contact him at Frizzblockfredo@gmail.com.
FAQs
What did G Fredo go to jail for?
In 2016 and 2017, Fredo faced some difficult times when he was imprisoned on remand. The charges were connected to stabbing incidents but eventually dropped before going to court. Unfortunately, he also had a frightening experience when attacked and stabbed four times on his local high street.
Where is G Fredo from?
Fredo was raised in West Kilburn, London; his home was on West London's Mozart Estate. Sadly, his neighbourhood was filled with gang violence and crime, making it a challenging environment for him to grow up in.
How is G Fredo so rich?
In addition to his music career, Fredo earns a substantial income from his investment in a sneaker retailer named Kick Game. In 2021, he put millions of pounds into this popular sneaker store, which has two shops in London and another in Birmingham. Kick Game had a remarkable growth period, making £15 million in earnings from 2020 to 2021, compared to just £2 million the previous year.
Does G Fredo have a baby?
Fredo Bang has become a father to two kids and happily announced the news on social media. On Instagram, he shared adorable Christmas photos of his newborn and toddler. The "Top" rapper kept his caption brief without adding more details.