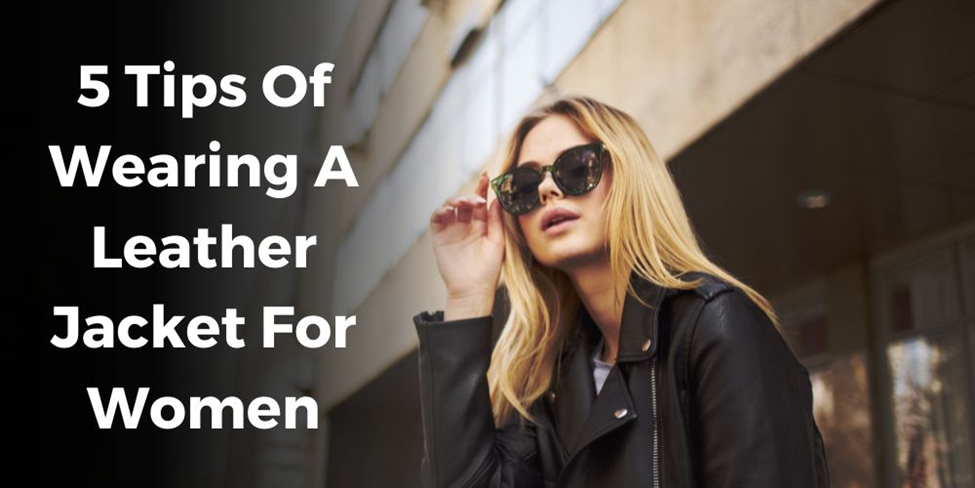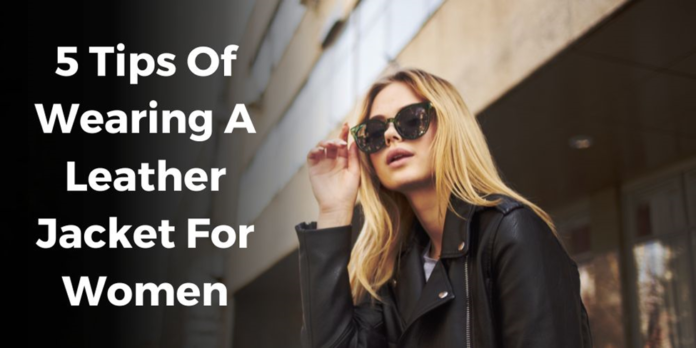 Finding the perfect leather jacket can be daunting, but mastering the art of wearing one doesn't have to be. Whether you're a fashionista looking for new styling tips or a woman who just purchased her first leather jacket, these 5 style tips will help you look your best.
From selecting the right fit to pairing it with the perfect accessories, you'll be ready to confidently rock your leather jacket. So let's dive into these leather jacket styling tips for women.
Leather jackets have long been a staple in fashion and have been featured in iconic movie outfits.
Whether you're rocking a classic biker style or something more modern, these styling tips will help you pull off the perfect leather jacket look.
Here are five fashion tips for women to help you master the art of wearing a leather jacket.
1) The key to nailing the leather jacket look is finding the right style for you.
When it comes to choosing a leather jacket, there are many different styles and types to choose from. The style of leather jacket you choose can make or break your look, depending on your personal style, body type, and the occasion you plan to wear it. Here's a quick guide to help you choose the best leather jacket for you:
If you want a classic look that will never go out of style, opt for a Black Leather Jacket. This versatile piece can be dressed up or down and will work with just about any outfit.
If you're looking for something a little edgier, try a moto-style leather jacket with zip details and metal hardware. This look is perfect for weekend errands or nights out on the town.
For a more feminine take on the leather jacket, try one in a light pastel shade or with delicate details like ruffles or lace trim. These jackets are great for layering over dresses and blouses to add an extra touch of edge to your look.
If you live in a warmer climate, consider investing in a cropped leather jacket that hits the waistline – this way you can look gorgeous while still staying warm
2) The fit is everything when it comes to a leather jacket – make sure it's not too loose or too tight.
When it comes to a leather jacket, finding the right fit is the key to looking and feeling amazing. You want it to be snug and fitted, but not so tight that it restricts movement.
If the leather jacket is too loose, it will add bulk to your frame and make you look boxy. Make sure the sleeves hit the right length, and that the hem sits right below your hips.
Also, pay attention to the fit around the shoulders, chest, and waist. The jacket should fit snugly around the shoulders but allow room for movement.
You should be able to comfortably layer clothing underneath without feeling restricted. A properly-fitted leather jacket should flatter your shape without feeling restrictive.
Take your time when shopping for a leather jacket to ensure you get the perfect fit. For a great fit, you can try the "made to measure" option from The Movie Outfits because their products and services are very good
3) Pair the leather jacket with the right outfit
When it comes to pairing a leather jacket with the right outfit, it's important to stick to a few basic rules.
Firstly, keep it simple. A leather jacket is a statement piece, so you don't want to overcomplicate things by wearing lots of patterns or bold colors.
Stick to neutral colors and simple, classic pieces like a white t-shirt, black skinny jeans, and ankle boots.
Secondly, pay attention to the fit of the jacket. A leather jacket should fit snugly but not be too tight. You want to be able to move around comfortably but also show off your figure.
Make sure the sleeves are the right length and don't bunch up around your wrists.
Thirdly, consider the occasion. A leather jacket can be dressed up or down depending on where you're going. For a night out, pair it with a little black dress and some heels. For a more casual look, wear it with leggings and sneakers.
Finally, don't be afraid to experiment. Leather jackets come in different colors and styles, so try to find one that suits your personality and style.
Pair it with unexpected pieces like a maxi skirt or a printed blouse to create a unique outfit that's all your own.
By following these simple tips, you can rock a leather jacket with confidence and style. So go ahead and add this timeless piece to your wardrobe, and see how it can transform any outfit from ordinary to extraordinary.
4) Accessorize smartly with a leather jacket
When it comes to accessorizing with a leather jacket, less is usually more.
The jacket itself is already a statement piece, so it's important not to overload your outfit with too many accessories that can detract from the jacket's impact. The right accessories can create a unique look that shows off your personal style.
One great way to accessorize with a leather jacket is to add a simple scarf or a statement necklace.
A scarf can provide a pop of color and texture to the outfit, while a statement necklace can add a touch of glamour and elegance. You can also try wearing a belt or adding patches and pins to add visual interest
Another great option is to pair your leather jacket with a stylish pair of sunglasses. Not only will they protect your eyes from the sun, but they'll also add a touch of sophistication to your outfit.
When it comes to bags, a clutch or small crossbody bag can complement a leather jacket beautifully. Avoid large bags that can overwhelm your outfit and take away from the jacket's impact.
Lastly, don't forget about your shoes. A pair of ankle boots or sneakers can complete the look, while heels can add a touch of femininity and glamour.
Just be sure to choose a pair of shoes that are comfortable enough to wear for an extended period of time. Accessorizing smartly with a leather jacket can elevate any outfit and make you look and feel like a true fashionista.
5) Do's and don'ts of wearing a leather jacket
When it comes to don'ts, there are a few key things to keep in mind. First and foremost, don't wear a leather jacket that is too big for you. Not only will it look sloppy, but it will also detract from the overall look you're trying to achieve.
Another don't is to avoid wearing a leather jacket with other leather items, such as leather pants or boots.
This can come across as too much and take away from the impact of the jacket. Instead, pair your leather jacket with contrasting fabrics and textures to create a balanced and stylish look.
Finally, don't be afraid to invest in a high-quality leather jacket.
While it may be tempting to opt for a cheaper option, a well-made leather jacket can last for years and become a staple item in your wardrobe. With these do's and don'ts in mind, you'll be ready to rock a leather jacket like a pro.
Recommendation
Outfits To Makeover Yourself In 2023
Best Snow Boots Outfits For Men In This Winter Season
Best Tattoo Design that Will Go With Any Style
Is Flight Club Legit in 2023? Unbiased Review
Double Nose Piercing: A Complete Guide
Best Perfumes For Women That Men Love The Most
Best Self Tanning and Spray Tan Tips for you
Conclusion
With the right fashion tips for women, wearing a leather jacket can be easy and stylish. A well-fitted, high-quality leather jacket can make any outfit look effortlessly chic. Whether you go for a classic black style or a bold statement piece, there is something to suit everyone's individual style. With the right styling tips and accessories, you can master the art of wearing a leather jacket in no time!