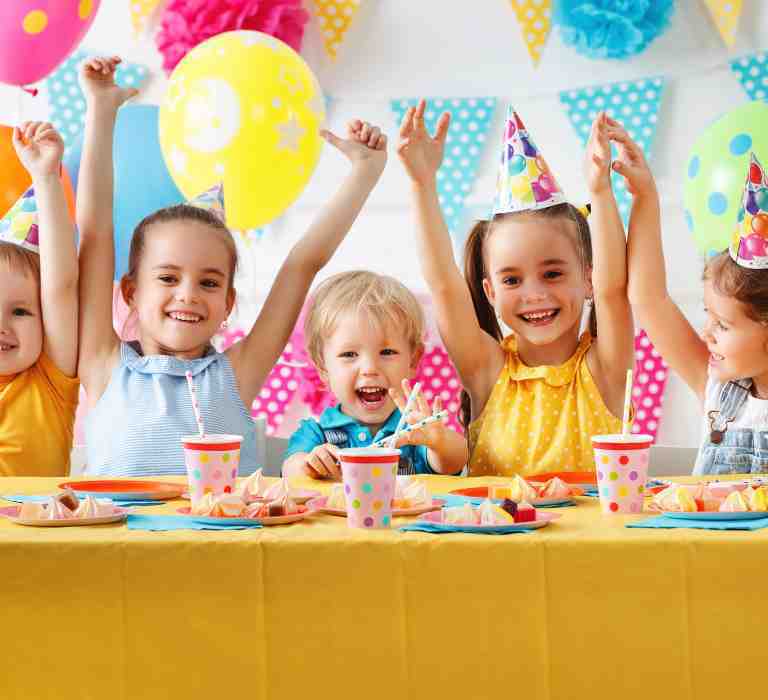 Planning any occasion that gives you a chance to make amazing memories for your kids as they group up can be a daunting task . Even with all the fun, birthday parties or adoption parties can cause problematic situations for parents, when it comes to choosing the snacks for kids party.
Parents want to make something special for kids so they can enjoy it, but they also want to manage expenses while giving something healthy to kids.
If you are organizing a party for your kids, and you are looking for easy kids party food ideas, then you are at the right place.
This article includes some delicious appetizers for kids. If your kids are sitting on the table and you are looking for finger-licking food ideas for the party, then here are some ideas, both tangy and sweet.
READ MORE: Gluten Free Snacks to Make at Home.
Tips for Kids Party Food
If you host a party, then it is always a good idea to serve delicious and mouthwatering snacks. Nevertheless, it is essential to keep in mind that many children are picky eaters, and they might not even try new boring looking food.
In addition to this, you cannot go wrong by making plenty of finger foods and sandwiches.
Therefore, you should opt for making items by using cupcake wrappers, napkins, shapes, and food coloring to make them attractive.
It will also help in carrying out the theme for your kids' party, and the children will enjoy every bite.
In addition to this, do not forget to check if any of your guests have any kind of food allergies. So It will allow you to create the dishes accordingly so that everyone can enjoy the party.
In addition to this, also try to find out what type of food kids prefer.
In order to make your work a little bit easier, we have arranged some easy kid's food that you can include in the menu for your kid's party.
Snacks for Kids Party
Try to find out what food kids prefer. In order to make it simple, we have created some ideas on what you can cook for the next kid's party. So make the next party you host an amazing experience for everyone by using the following ideas for snacks for kids' party.
Mini Pizzas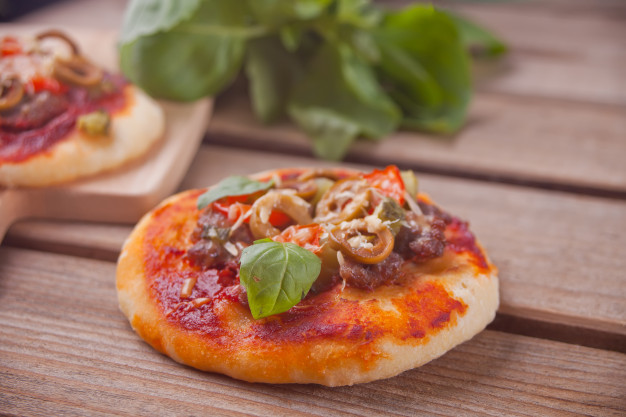 Pizza that everyone loves, and having mini pizzas are a great way to celebrate the party. Kids can easily hold a small portion of the mini pizzas.
Mini pizza is an excellent pick because you have a variety of options to choose toppings.
Making mini pizzas is a great experience and you should allow the kids to choose the toppings.
Moreover, make sure that you have all the popular toppings like pepperoni, ham, mozzarella, cheese, and you can choose alternative toppings like cherry tomatoes or tuna.
READ MORE: Healthy Snacks to Which Stops Weight Gain.
Ingredients:
1 Ball refrigerated pizza dough, as per the guests. You can buy it from the store or homemade.
1 cup of pizza sauce or pasta sauce
For topping ideas:
You can take meat such as Shrimp, Prosciutto, Chicken, Bacon, Ham, Beef, Pepperoni, Italian sausage
Cheese: Provolone, Parmesan, Feta, Bleu Cheese, Romano, Asiago, Mozzarella, Mexican cheese
Vegetables: Avocado, Squash, Sweet corn, mushrooms, cherry tomatoes, olives, banana peppers, spinach, green peppers, jalapenos, onions, Tomatoes, artichokes, roasted red peppers
Taco Bar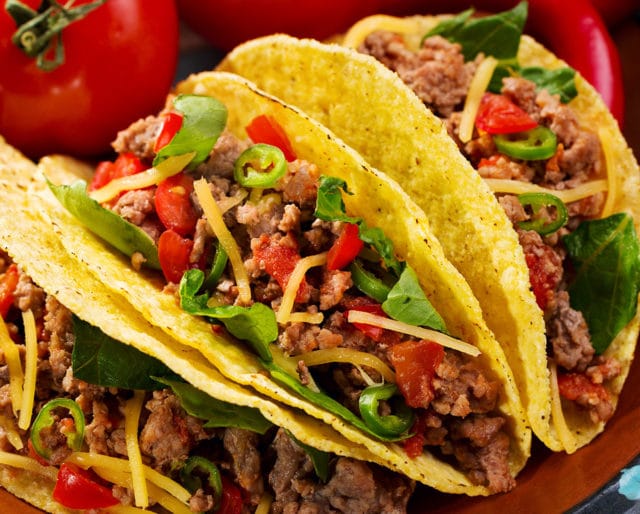 Lots of children love tacos, and at the kid's party, they can make their own tacos while having fun. Make your kid's party unique by having the taco bar for your little kids.
Now create a list of ingredients that you need to make the perfect party tacos.
Cook all the fillings and toppings the day before, so you do not have a lot of work on the party day.
Allow the kids to choose from chicken, beef, or pork, and do not forget to include some veggies options too.
Ingredients
½ cup of water
Salt and ground black pepper
½ Teaspoon of allspice
2 to 3 drops of cayenne pepper sauce
1 tablespoon of ground cumin

1 small green bell pepper, finely chopped
½ yellow bell pepper, finely chopped
½ red bell pepper, finely chopped
⅓ pounds of ground pork
Vegetable Platter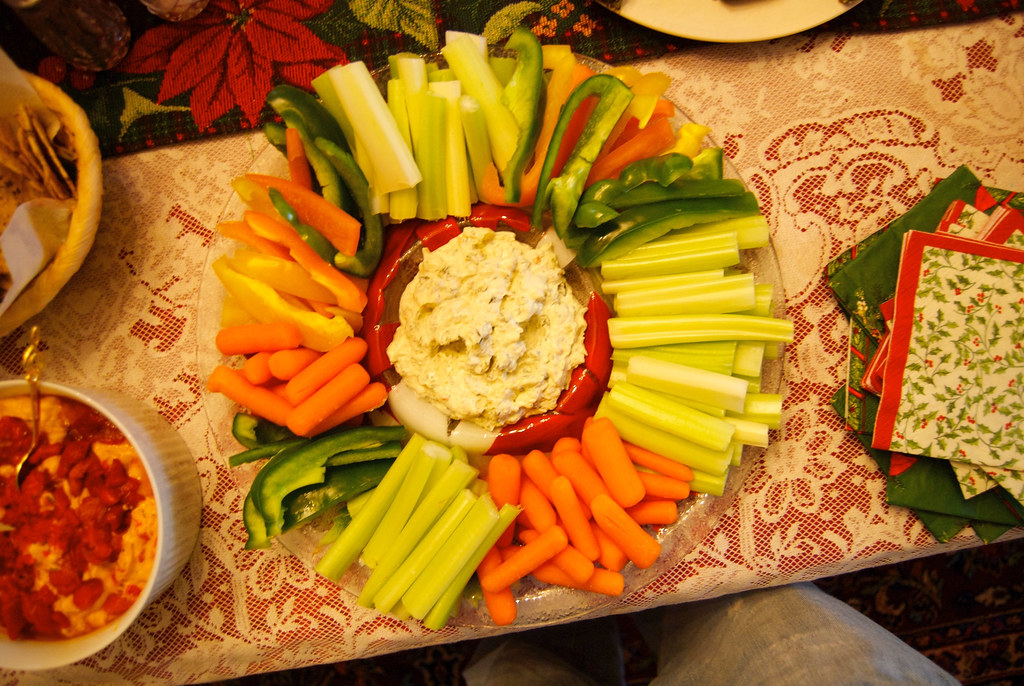 You might think that kids do not like to eat vegetables, but it is just a myth. Yes, lots of children tend to be picky eaters; it is the presentation that wins.
What to do to make it interesting? Just cut the vegetables into fun shapes and have more tasting dips to make veggie more delicious.
Your vegetable platter will also help all your young guests to realize that these veggies platter food is healthy and is both fun and tasty.
Vegetables are highly essential for kids as they offer a wide range of health benefits (Source). Moreover, creatively present your vegetable platter to strengthen the fun while eating healthy food.
Ingredients:
½ teaspoon of garlic powder
¼ cup of olive oil
1 teaspoon of dried oregano
4 teaspoon of balsamic vinegar
2 tablespoon of honey
⅛ teaspoon of pepper
1 pound fresh asparagus
3 small carrots, cut in half
1 large sweet red pepper
1 medium-size of yellow summer squash
1 medium- size of red onion
Pinch of salt (as per taste)
Fruit Punch (Non-Alcoholic Version)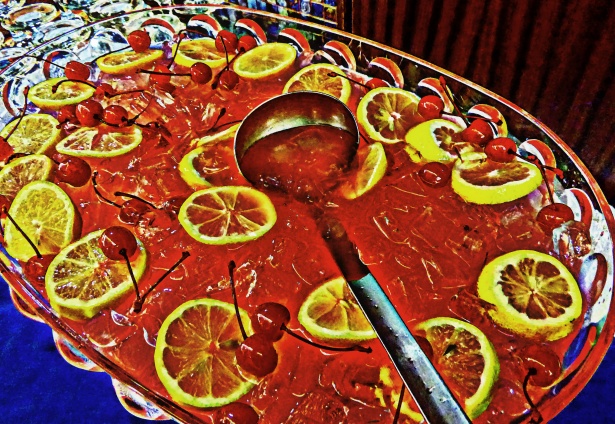 Children always try to take a sip of punch from adult parties, so why don't we add some punch for the kid's parties. Trust me, it will be fantastic. Take a huge bowl and a ladle and add some fruits.
To make a fantastic punch, you will need some fresh lime juice, fruit sorbet, and some lemon-lime soda. Mix it all together in a punch bowl.
Ingredients:
Sugar
Ice Cubes
Mint Leaves
Soda
1 teaspoon of ginger minced
Juices of 2 Lemon
4 kiwis chopped
20 strawberries chopped
6 apples chopped
Juice of 3 oranges
Apple Dipper Sticks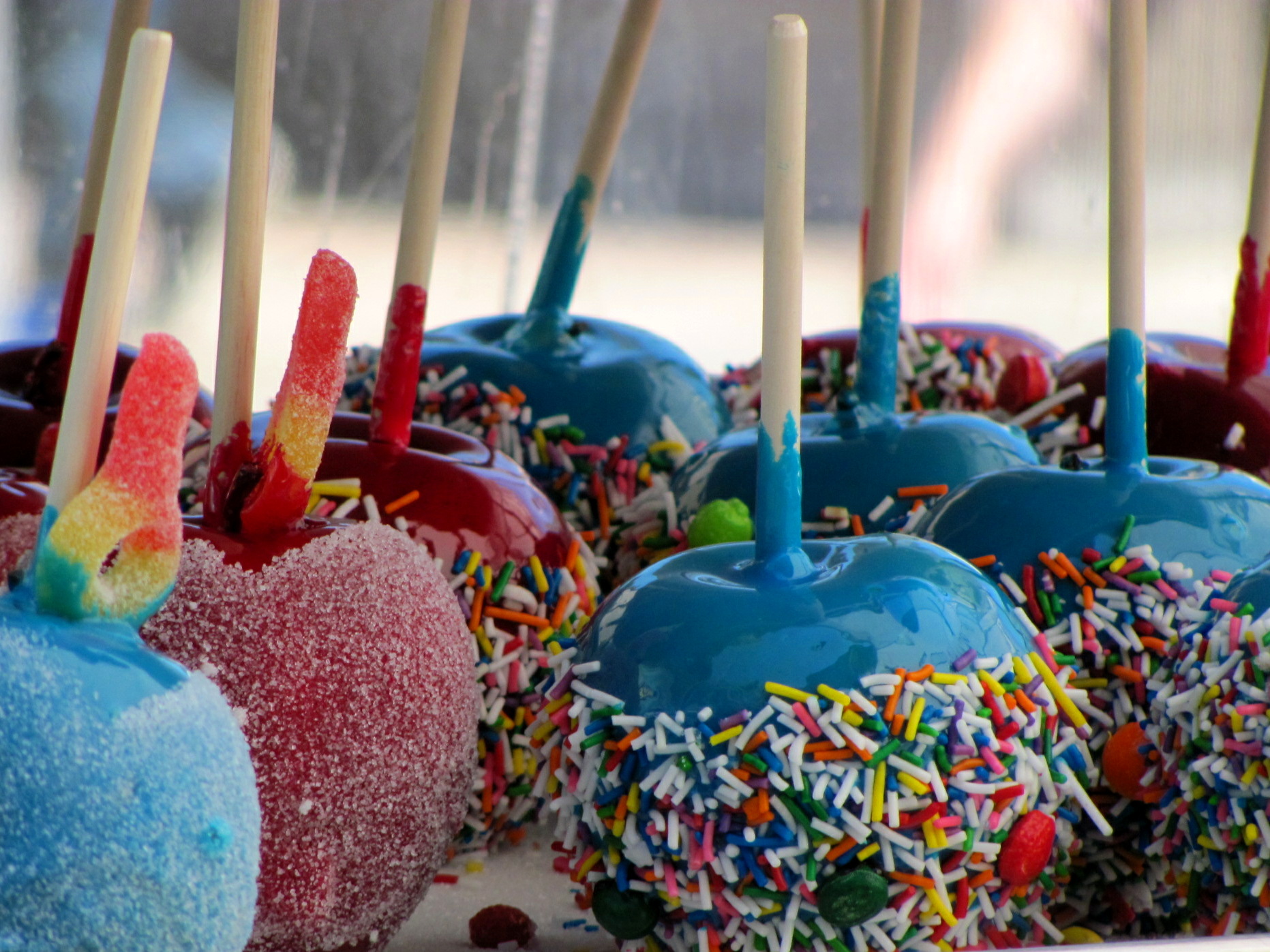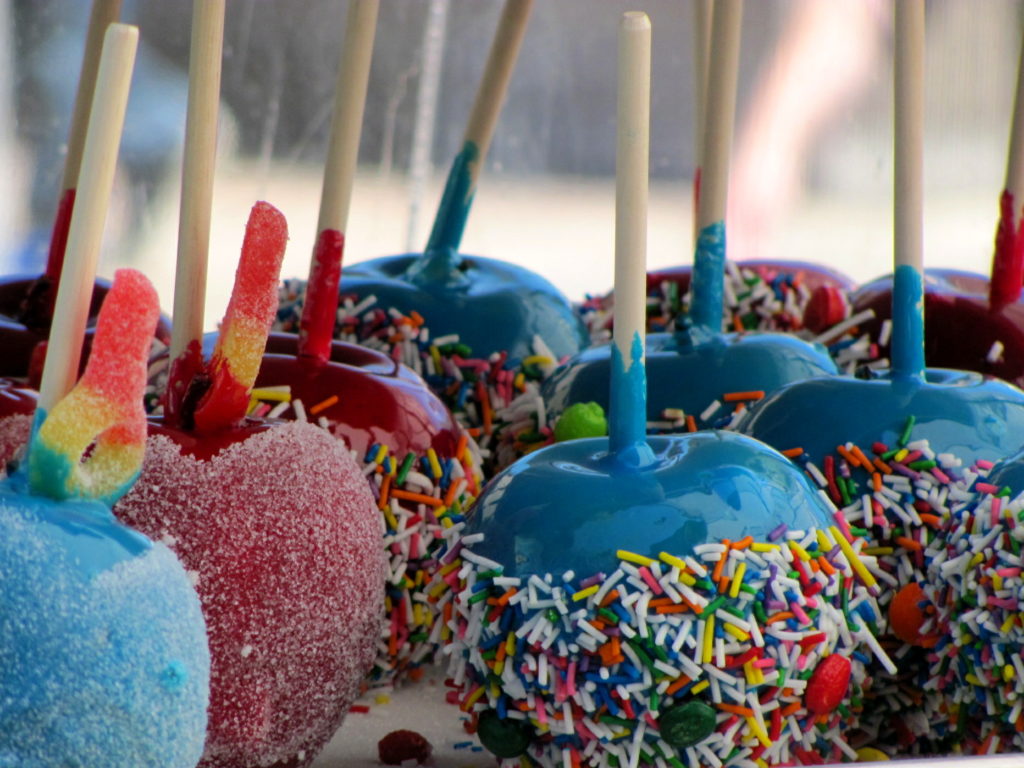 Add some more fruits into the kid's party by making apple dipper sticks. It just takes a little extra effort, in which you can mix chocolate with crispy apples and tasty sprinkles.
Ingredients:
3 or more Granny Smith apples ( as per guests)
¼ cup of coconut flakes
¼ cup of crushed pecans
¼ cup of nonpareil sprinkles
You can even transform by making sticks while using other fruits. Now start making your dipper stick by cutting Granny Smith apples.
Take a ¼ cup of coconut flakes, a ¼ cup of crushed pecans, and a ¼ cup of nonpareil sprinkles.
Now stick the chocolate into the microwave at half power for three to four minutes.
After that, put the skewer at the bottom of each slice of apple and dip into the chocolate.
Now place the dipper slices of apple on the butter paper and sprinkle with sprinkles like; chopped pecans or coconut flakes after putting your apple sticks in the freezer for at least twenty minutes before getting served.
READ MORE: Adoption Party Ideas
Rainbow Cupcakes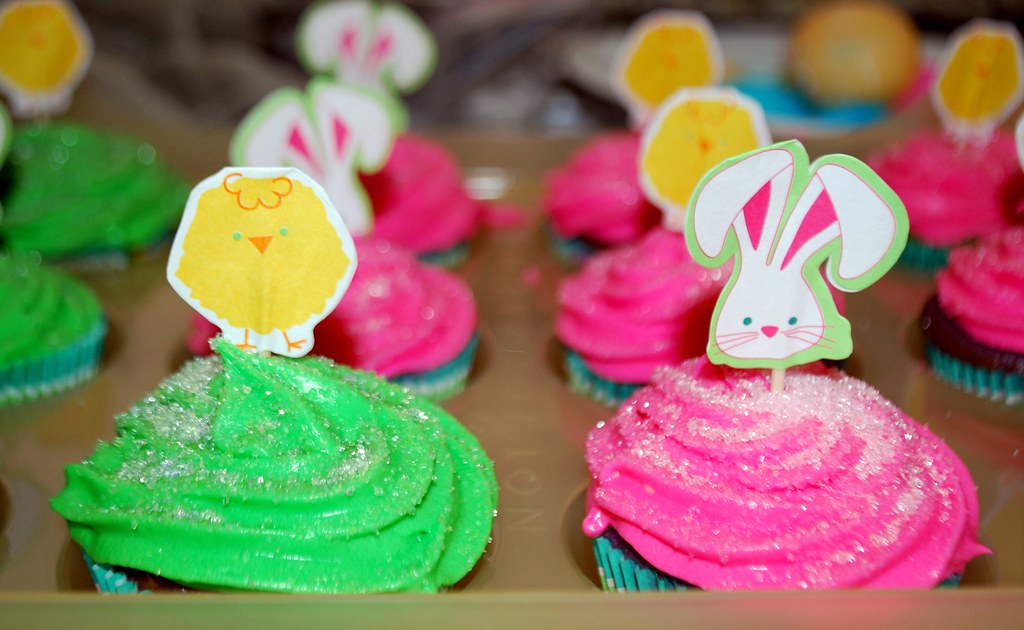 These cupcakes are easy to make, and kids love rainbow cupcakes with a variety of color toppings and icing.
However, make the cupcakes that match the theme of your party or find the other creative ways to make more fun use of decoration and icing.
Make cupcakes by using the 19.20 oz box of mixed white cake, add options of food colors, and use cupcake cases, and it is optional to use whipped cream.
To create a purple cupcake, add nine drops of pink dye and six drops of blue coloring.
If you want to make other colors of cake such as; green, blue, orange, and yellow cupcakes, just add 12 drops of each color that you want to make.
Or if you are going to make red cupcakes, then add 18 drops of red food coloring.
Now divide the preparation of white mix cake into the six bowls.
After that, put dye in each bowl with the amount of food color which is mentioned above.
Now, take the sixteen-count muffin tray and put the cupcake in each hole.
After that, distribute the cake batter among all the slots and bake it in all directions.
Ingredients:
1 cup of butter
2 ⅓ cups of sugar
5 egg whites
1 tablespoon of vanilla
3 cups of flour
4 teaspoon of baking powder
1 ½ cup of warm milk
Rainbow colors of food coloring
1 cup of butter 2 sticks
4 cups of powdered sugar
1 tablespoon of clear vanilla
3 tablespoon of milk
½ teaspoon of salt
Tortilla Chips and Dips for Kids Party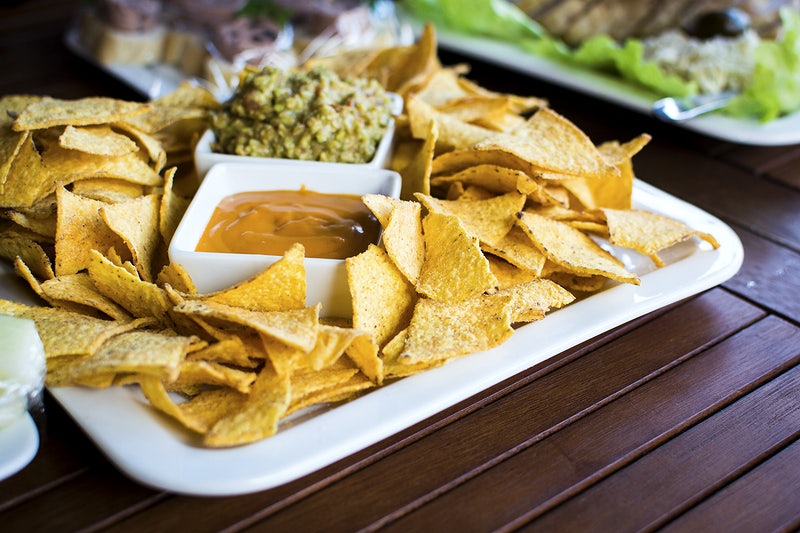 One of the best snacks for the kids party is tortilla chips and dips. Kids love them . Make a healthy sparkle idea by creating your own dip.
Just use your creative ideas to make using different options, including hummus, deviled egg, and avocado dips.
To make an avocado dip:
Use 4 or more avocados (as per your guest), add one of cilantro, ½ a cup of sour cream, ¼ cup lime juice.
Add some jalapeno, black pepper, salt, chopped carrots, cauliflower, broccoli, and kosher.
Now scoop the avocados using an ice-cream scoop and put them in a food processor along with other ingredients and blend it until it becomes smooth.
For the hummus dip:
Take 15 to 20-ounce can of chickpeas, one clove of garlic, add 2 tablespoons of lemon juice, ¼ cup of olive oil 2 tablespoons of tahini.
Add some ground cumin, salt, kosher, and a ¼ teaspoon of paprika.
Now put all the ingredients into a food processor and mix it.
Ingredients:
7 or more corn tortillas (as per guests)
1 tablespoon of tomato paste
2 medium-size of chopped tomatoes
1 green chopped shallot
½ teaspoon of sugar
4 teaspoons of taco seasoning
80gm or ⅓ cup of cream cheese
2 tablespoons of sour cream
1 tablespoon of water
Final Words
Make your kid's party into memorable moments by making the best tasty and healthy party snacks. You should try the recipe ideas which are mentioned above and probably get more ideas to make your kid's party more amazing. If you like this article or have some suggestions about snacks for kids party comment below this section, we will gladly help you.
READ MORE:
Want to Lose Weight? Try These Fat Burning Food.