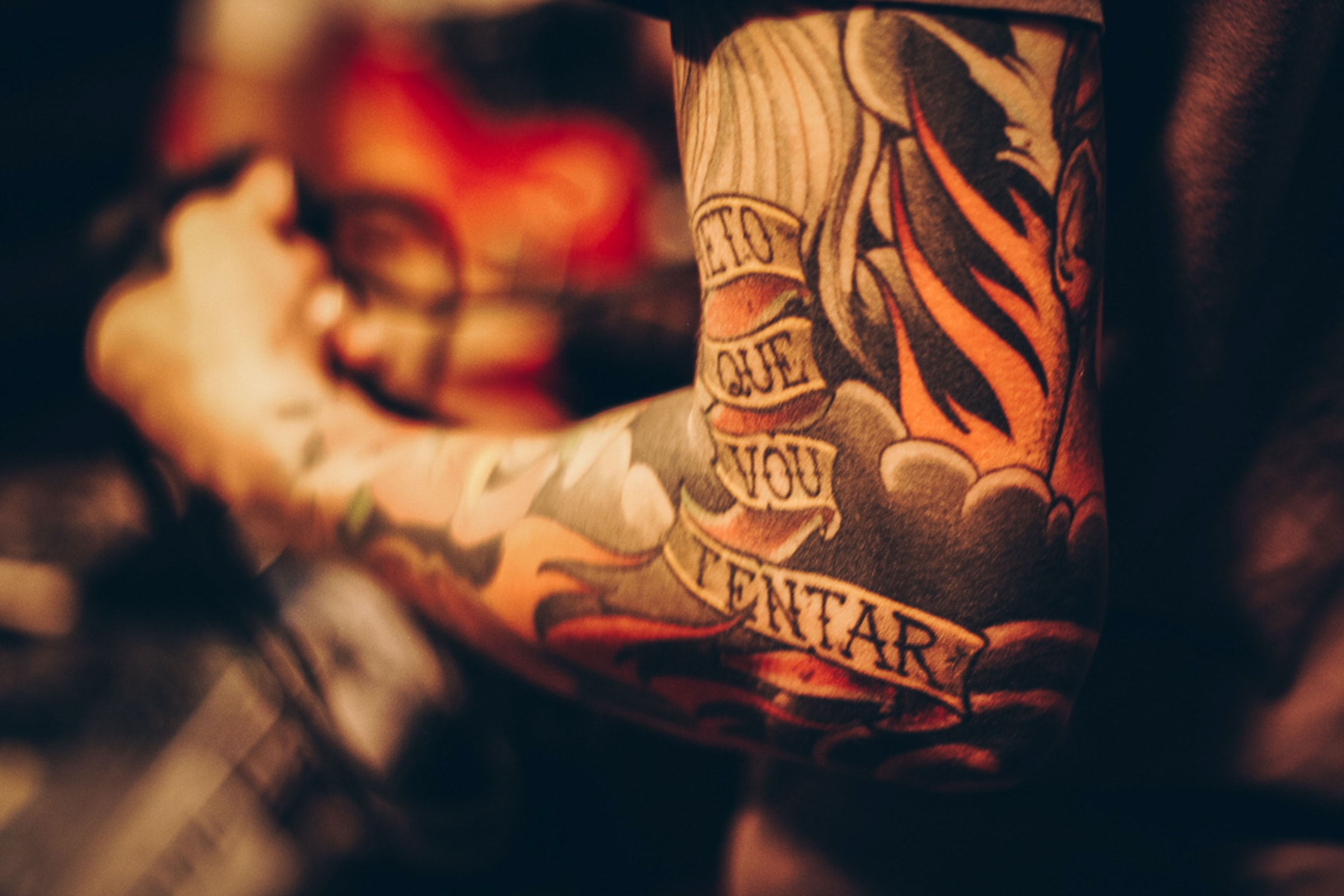 Getting a sleeve tattoo is a big deal, and it requires more time and planning than an ordinary piece of body art. You cannot carelessly select the image from the internet and put it on your arm. However, if you want a fair looking design that does not look weird or makes you rethink your tattoo design, you need to do enough research about the tattoo process.
Research about style and theme, search for reputable tattoo artists, and tell them what kind of tattoo you want to get designed. So this article covers all the details before getting a sleeve tattoo, what is the process while getting a tattoo, and what to do after to care for it.
Types of Sleeve Tattoos
There are four types of sleeve tattoos:-
Quarter Sleeve Tattoo – It covers the area from the midway shoulder to the elbow.
Half Sleeve Tattoo – It covers from the top shoulder to the elbow.
Full Sleeve Tattoo – This type of tattoo covers from the top shoulder to the wrist.
Hikae Sleeve Tattoo – It is a Japanese-type sleeve tattoo, and it covers from the chest area to the elbow or the wrist.
How to Decide a Sleeve Tattoo
The hardest part about getting a sleeve tattoo is to decide what type of theme, design, and motif you want. Well, planning is more important when it comes to tattoos because they are detailed work of art, and it takes a long time to draw.
You do not want to sit for long hours of pain and become unsatisfied with the final result. Moreover, the most crucial thing to remember is that you cooperate with the artist and allow them some freedom to design it.
Things to Do Before Getting The Tattoo
Do research for best artists – The biggest mistake of many people that they select the tattoo design before picking out the artists. Well, no two artists will draw the same design in the same way. Every artist has their own flair and style. Once you pick the professional artist, do some research about him or her, and see if they qualify everything on your checklist. Apart from style, personality and professionalism are both important factors.
Search for different styles – Search the style that you want like a new school, tribal, Japanese, watercolor, Celtic, and traditional, etc. Many tattoo artists are specialized in many designs.
Decide the tattoo theme – Some people make tattoos like a scene from a sci-fi movie or a fairytale. And some people go for religious-themed tattoo or musical instruments and lyrics. So you decide what type of design you want.
Choose some symbols – If you have decided the theme, a message in mind, and the style, you should choose some symbols to add more meaning to the overall tattoo design.
Think about what type of color you want – Do you want white, black, greyscale, or any other color?
Pain issues – Some people may have low pain tolerance if you are facing the same issue, then avoid these areas: elbows, armpits, inner elbows, and wrists.
Tips
Do not be afraid to be unclear. It is not necessary to come with a design drawn and colored. Show the tattoo artist some online design that inspires you, pictures of tattoos that you think cool, or songs you like, etc.
Some people plan the tattoo for years, and then get the whole thing tattooed in one series. While others make an unclear theme so that you can add different pieces and symbols over the years as they complete milestones or obtain memories.
Never compare price; compare the only quality. The tattoo is going to last forever, so see the quality, not the investment. On the other hand, you can spend extra money to remove the tattoo or live the rest of your life with regret.
Do not be cheap, and do not try to save money by picking a smaller design. Trying to save money will look that smaller design part crappy.
Do not try to stuff with a bunch of symbols and meaning into one design. It will look cheap.
How much does a sleeve tattoo cost?
The normal price of a sleeve is $1,500, and the process can take 10 to 40 hours of work broken into several sessions.
How much does a full sleeve tattoo cost?
The full sleeve design can take 10 to 15 hours minimum. Normally it cost $100 per hour, and that comes to about $1,500. However, if the design needs many intricate or color details, it can cost up to $4000 and 40 hours of work.
How much does a half sleeve tattoo cost?
This tattoo can cost starting from $500 to $2000, and it takes about six to nine hours minimum.
Aftercare Tips
Put the bandage on the tattoo for several hours after the tattoo session.
Wash your sleeve tattoo with antibacterial soap; after that, gently pat to dry.
Let your hand get air for 10 minutes; after that, apply the thin layer of lotion.
Continue moisturizing and washing the tattoo area two to three times a day until your skin peels off. However, it is normal to see some minor inks fall off while your skin is under the peeling process.
List of Tattoo Designs Ideas
Half Sleeve Tattoo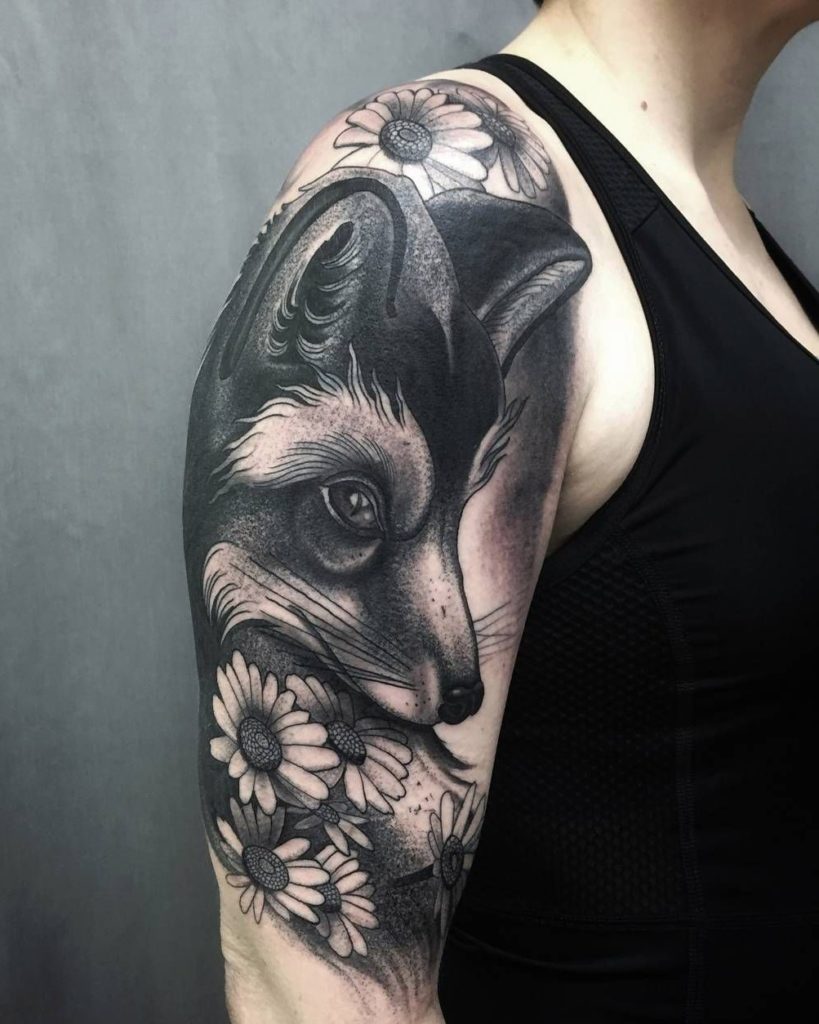 A half sleeve tattoo is a perfect option for those who wish to hide the tattoo for the formal event or office, but they are not afraid to show when the time is right. It is best to pick the upper half of the arm for easy hiding access or the bottom half if you would choose the design to crawl onto your fingers and hand.
Full Sleeve Tattoo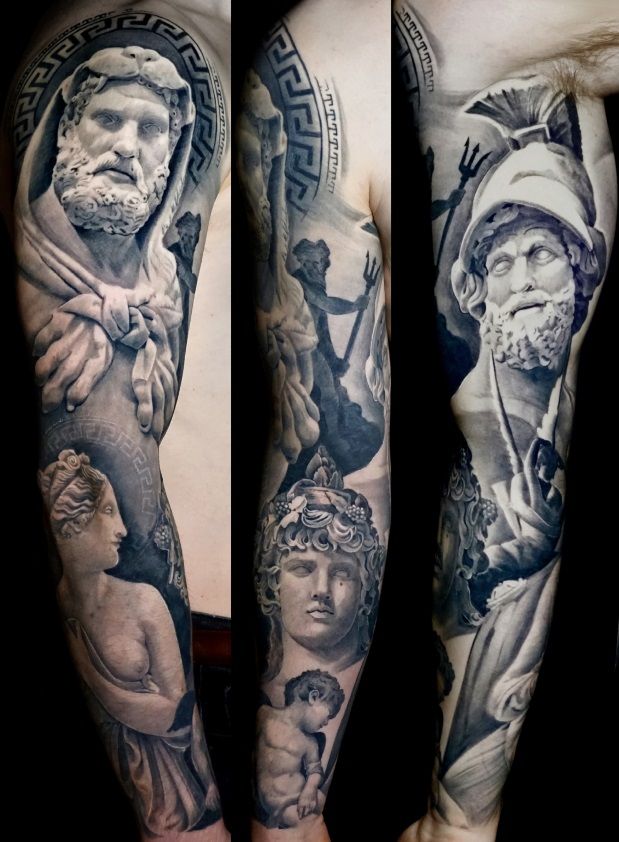 Sleeve tattoo covering from the top shoulder to wrist can be extremely expressive for men and women. You can choose the tattoo design like the Japanese style, tribal design, color tattoos, etc. Be sure to pick the best sleeve tattoo option that suits your personality.
Nature Sleeve Tattoo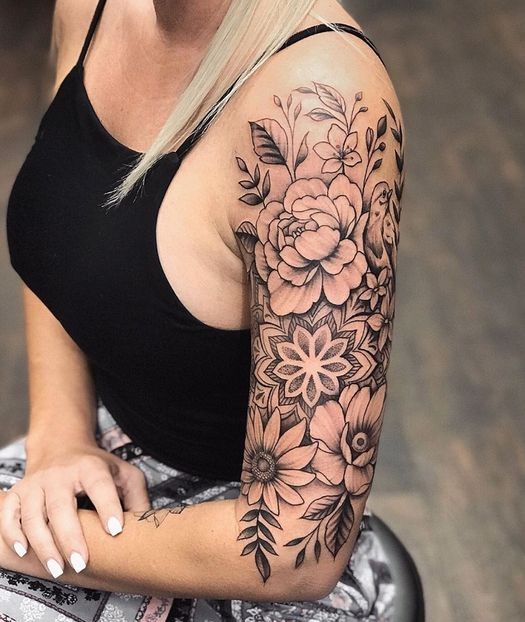 Fauna and flora and all the other things make the best tattoo design, so do not be afraid to set your vision on all the natural things. You can choose a traditional rose flower sleeve tattoo or express your love for nature with the selection of flowers, birds, and other botanical illustrations. This tattoo will look great with black ink or bold colors.
Dragon Sleeve Tattoo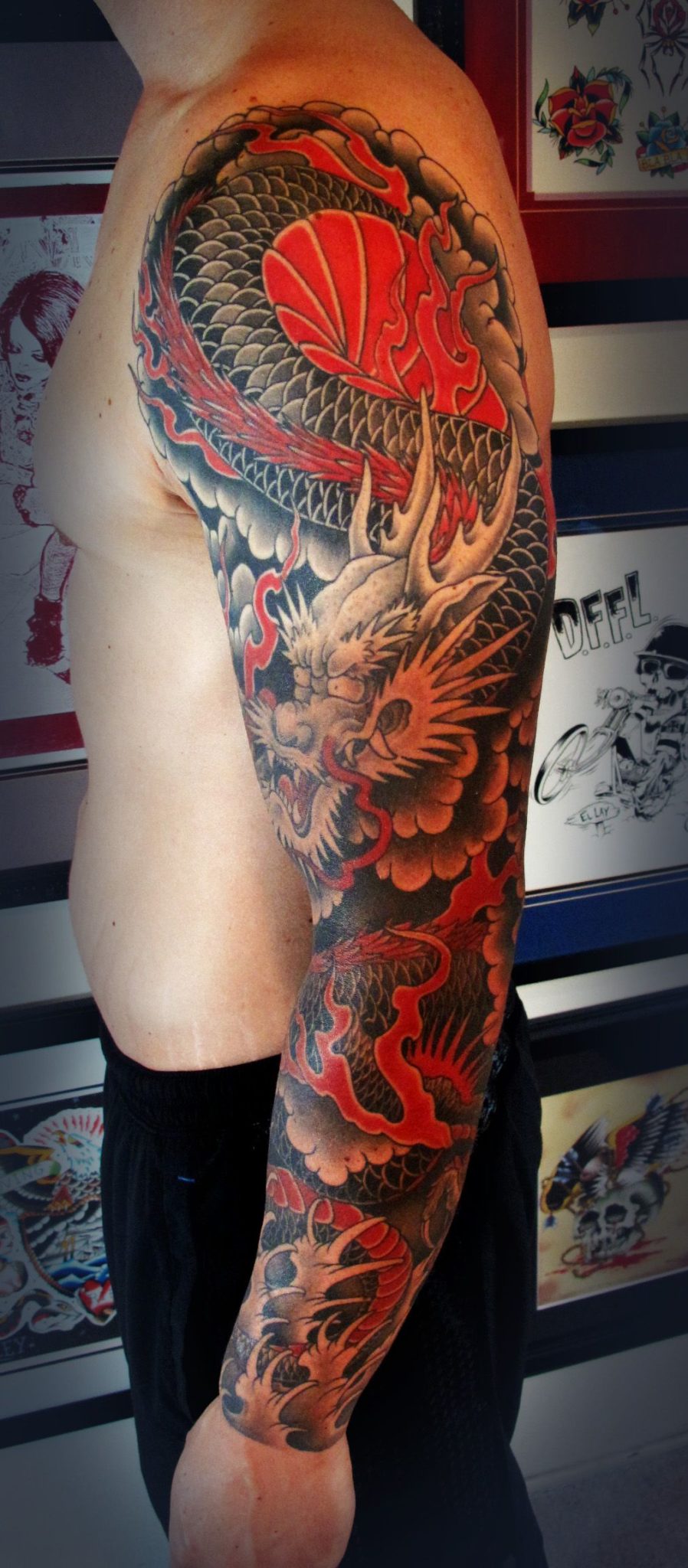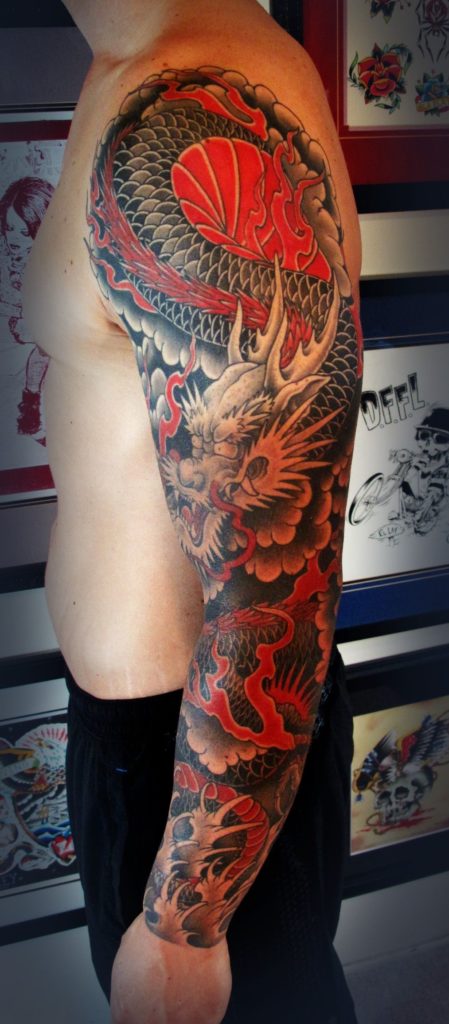 Japanese style design to something middle age, there are several options to select from; if you see these dragon tattoo design, then you will desire to get them all. You can fill the tattoo with color, so it makes the whole tattoo pop. However, if you choose something like monochromatic, you can go for a black ink form to mix with the sleeves' rest. It does not matter how you style this dragon; you will have one of the bravest and strongest mythical creatures with you.
Skull Sleeve Tattoo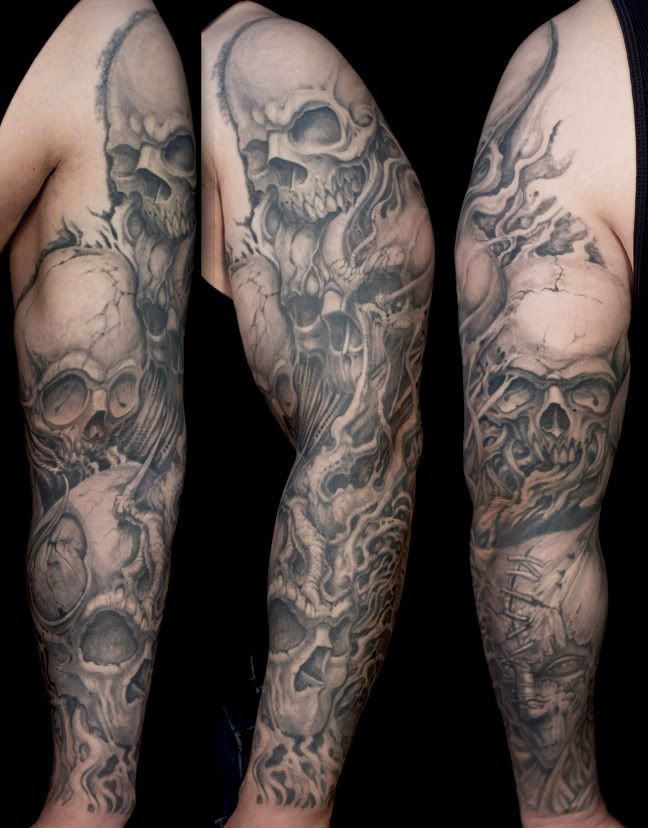 Keep it cool and creepy all at once with the skull sleeve tattoo. This tattoo is available in countless designs, so you can find the best one that suits your style. Skull sleeve tattoo is one of the famous designs for men and women around these days.
Family Sleeve Tattoo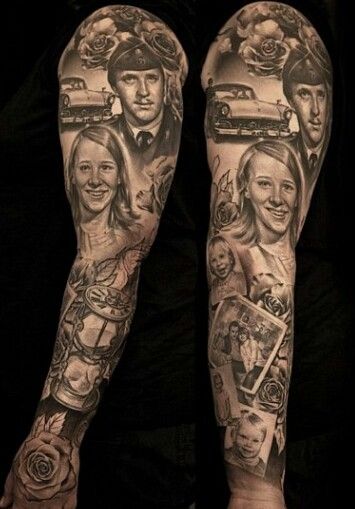 This type of tattoo is of personal importance, and family tattoos are going to be your favorite choice. Well, it is a definition of belonging and love. This family tattoo comes in various forms, including names, portraits, family trees, family-centric quotes, and more.
Arrow Sleeve Tattoo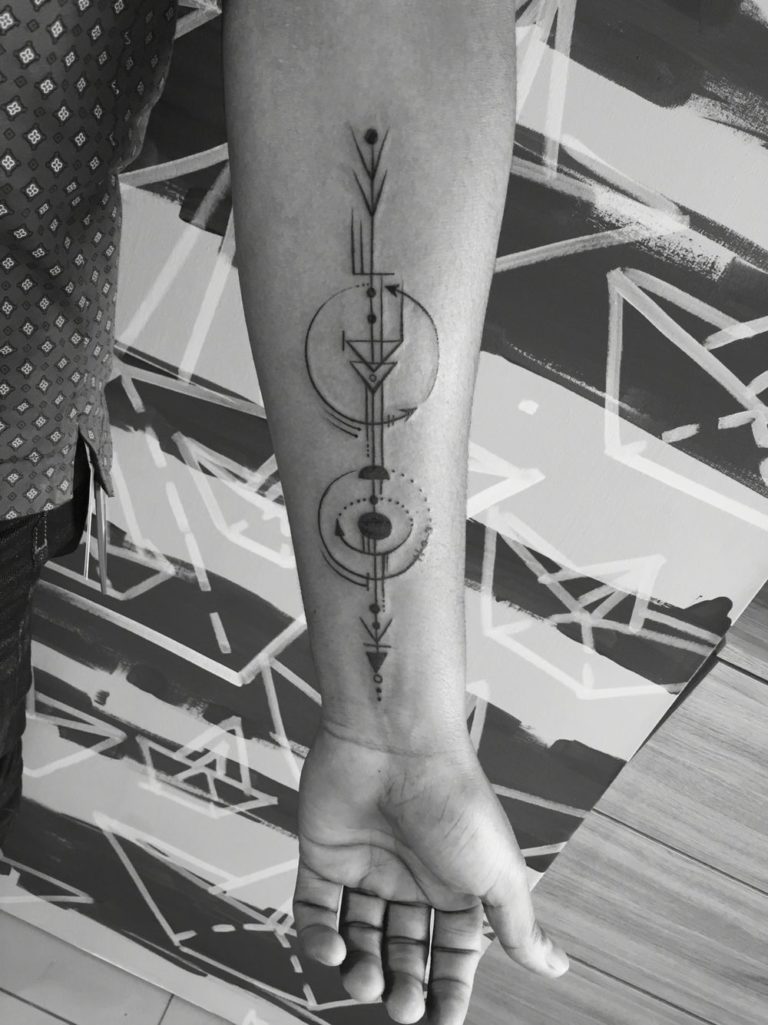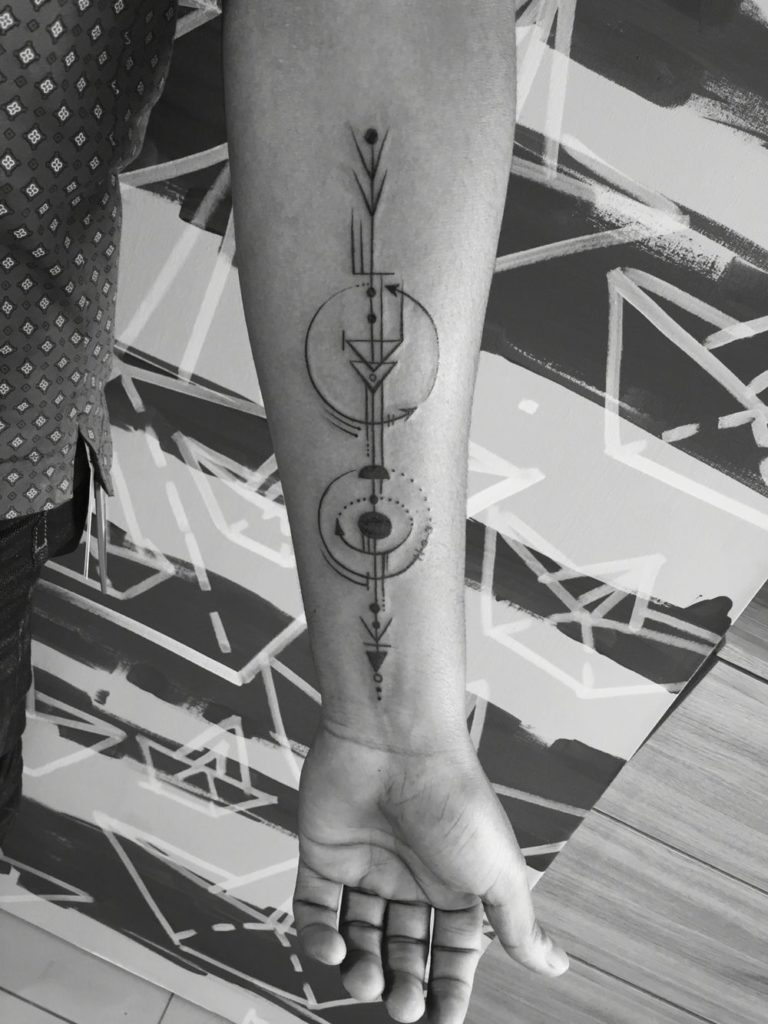 The arrow means that you should head in the right direction every time with these arrow sleeve tattoo. This artwork signifies guidance and always reminds you to move forward. There are many arrow designs, but you can choose a traditional dart or something geometric on your arm.
Cross Sleeve Tattoo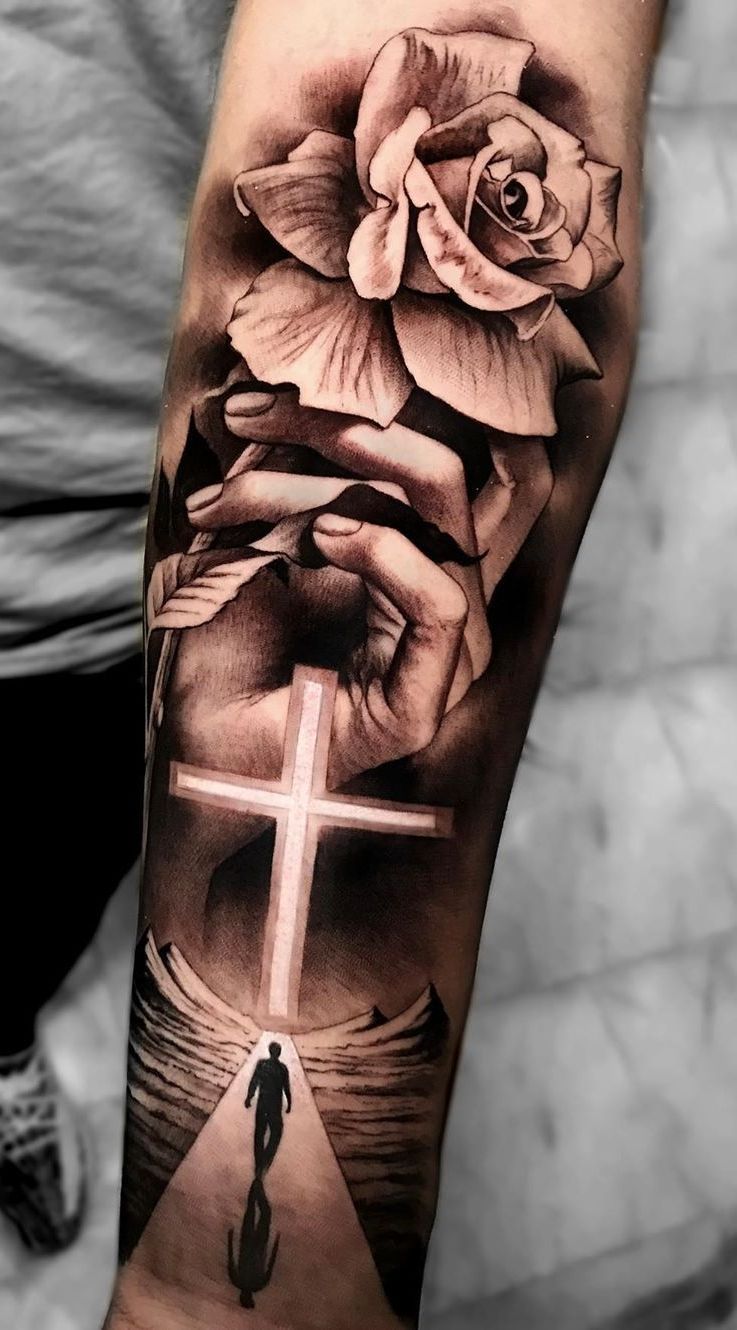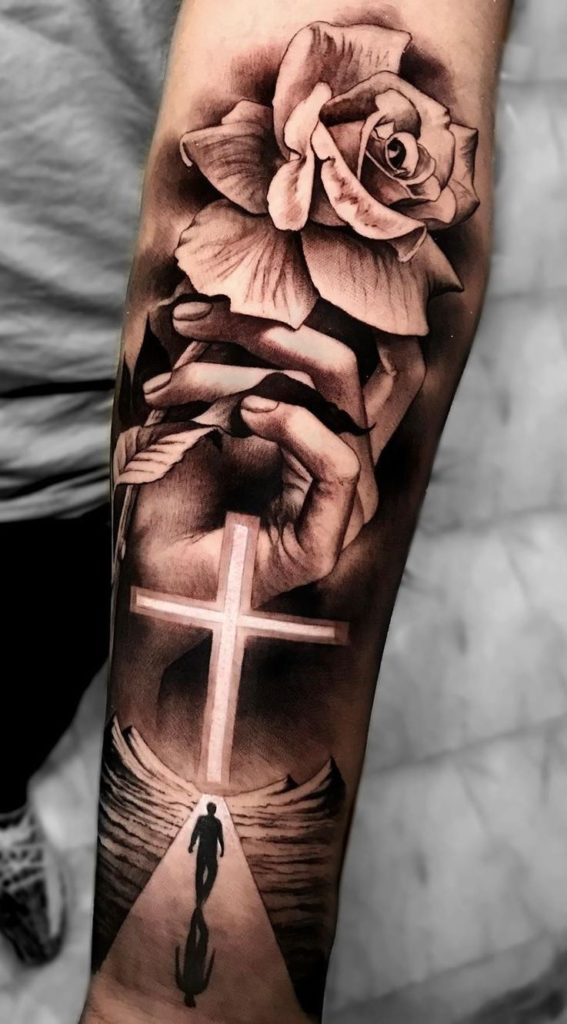 This cross tattoo symbolizes faith, so why not display your belief with the cross tattoo. You can portray cross as a simple design, or you can decorate it with flowers and rosaries and create a unique design that looks amazing and respectful. There are so many ways to represent the cross, making it an easy choice.
Final Words
When it comes to sleeve tattoos, the options are endless. If you are a rookie and getting the tattoo for the first time, then go through the pro tattoo artist tips, which we have mentioned above. Moreover, see which type of tattoo designs that suit your style and check what type of sleeve tattoo you want. If you find this information useful, drop a comment below this section.