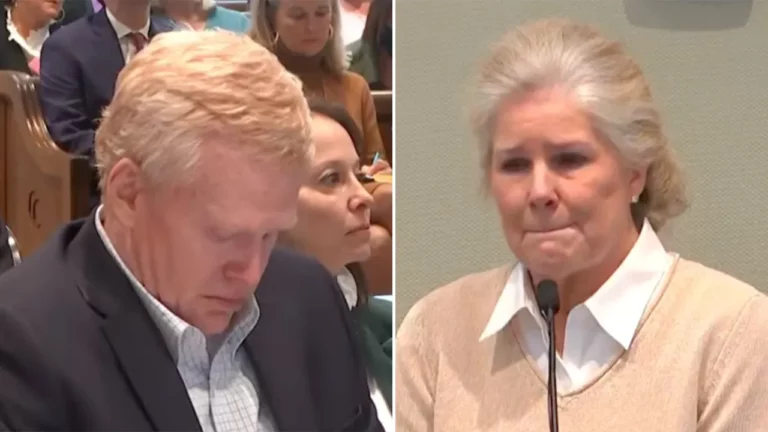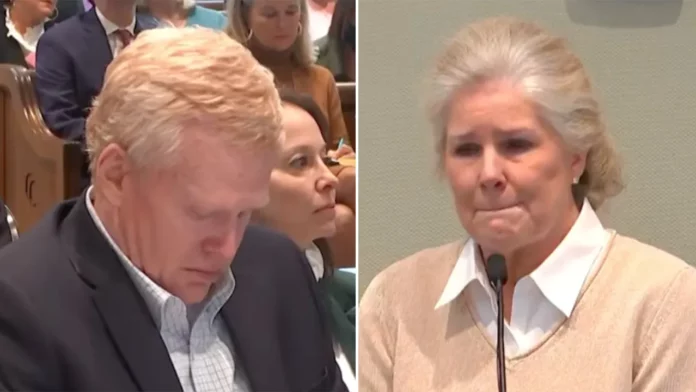 Alex Murdaugh sister: Maggie Murdaugh's sister, Marian Proctor, made her first public appearance on a Sunday morning following Alex Murdaugh's conviction for the murder of his wife and son. She was seen outside her home in Sullivan Island, South Carolina, wearing a pink sweatshirt with her hair in a ponytail. This occurred two days after Alex received two life sentences.

Alex Murdaugh, 54, was found guilty of shooting his 22-year-old son, Paul, and his 52-year-old wife, Maggie, near the family's hunting estate, Moselle, on June 7, 2021. Proctor testified on the prosecution's side during the six-week trial in Walterboro, South Carolina.

Proctor became emotional as she recalled a conversation with her sister on the day of the tragic incident. Maggie had called her, and Alex had expressed his desire for her to return home that night. Maggie had not initially planned to go back because she often stayed at the family's beach house in Edisto. However, the situation changed when Alex's father became seriously ill and was hospitalised.

Proctor advised Maggie that being with Alex during this challenging time might be a good idea, given their closeness. She admitted in court that she had encouraged Maggie to go to Moselle, which moved her to tears.

During her testimony, Proctor also mentioned a concerning statement made by Alex after the murders. He allegedly stated that the person responsible for the heinous crime had "thought about it for a long time." In his closing statement, the lead prosecutor, Creighton Waters, suggested that this statement could inadvertently implicate Alex himself as the one who had planned the crime.

Proctor described her sister as a genuinely good person and a free spirit profoundly devoted to her family. Maggie's world revolved around her son, Buster, and her husband, Paul. Regardless of their activities, she always wanted to spend time with them.
Read More: Alex Murdaugh Brother Breaks Silence Amid Murder Trial Fallout