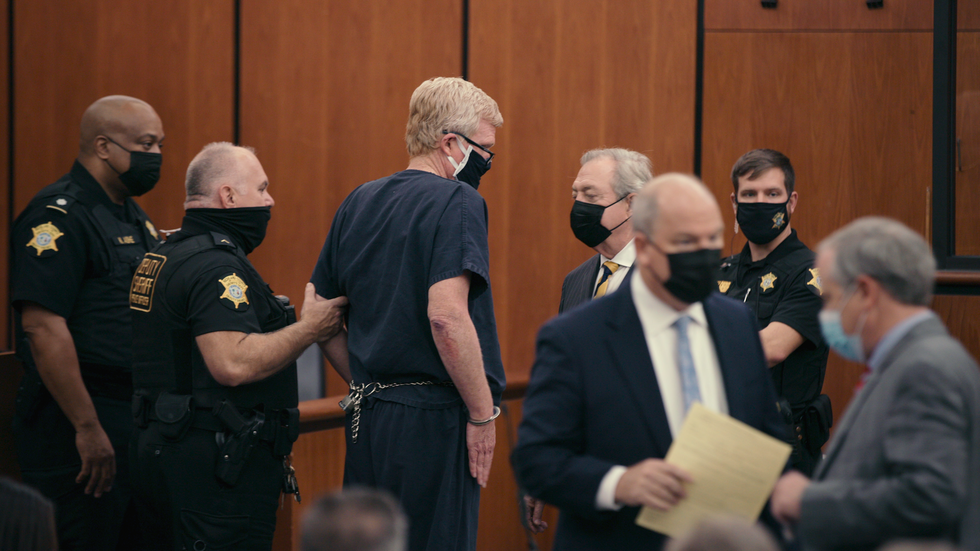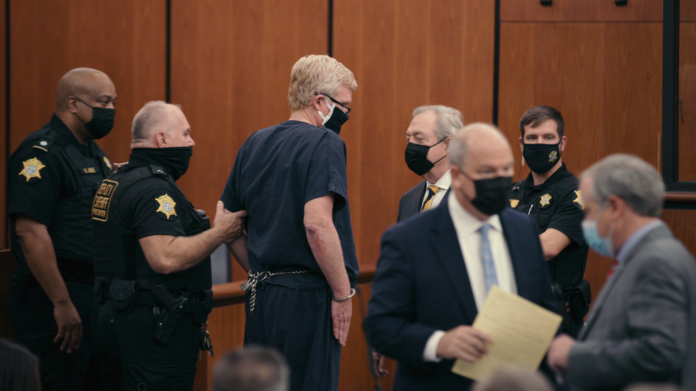 Alex Murdaugh brother is now breaking his silence in an interview, marking his first public statement since the conclusion of Alex's highly publicized murder trial last week, which drew global attention.

Last week, Alex Murdaugh, a former South Carolina lawyer, was convicted of the murders of his wife, Maggie, and son, Paul. He received a life sentence without the possibility of parole, as South Carolina doesn't offer the death penalty for this case, even though it's technically an option in the state. The last execution in South Carolina occurred in 2011.

Many true crime enthusiasts and those fascinated by the perplexing events that unfolded between 2015 and 2021 closely followed the double homicide trial. They also tuned into a three-part Netflix docuseries titled "Murdaugh Murders: A Southern Scandal" to delve into the intricate details of this bizarre case.

Now, another member of the Murdaugh family is under the spotlight: Alex's elder brother, Randy Murdaugh.
In a recent interview with The New York Times, Randy is still coming to terms with the devastating events that unfolded in his family. First, the tragic deaths of his sister-in-law and nephew, and now, his younger brother's conviction for their murders.
Until Alex's life unravelled, Randy and Alex appeared on similar paths. Both brothers pursued law degrees and eventually became partners in the family's law firm, founded by their great-grandfather.

As per The Times, Randy Murdaugh firmly believes his brother was a chronic liar and thief. He also suspects that Alex hasn't been entirely truthful about what he knows concerning the killings.

Nevertheless, Randy isn't entirely convinced that Alex carried out the murders himself. Randy expressed, "He knows more than what he's saying. He's not being sincere, in my opinion, about everything." In contrast to Alex's younger brother and surviving son, John Marvin Murdaugh and Buster Murdaugh, Randy wasn't called to testify during the trial.

Despite a verdict in this disturbing case, the surviving members of the Murdaugh family, including Randy, continue to grapple with the uncertainty, which Randy describes as "the worst thing there is."

The same sense of not knowing afflicts the family and friends of Stephen Smith, whose mysterious death in 2015 has been loosely connected to the Murdaugh family, primarily through Buster Murdaugh. The cause of Smith's death remains a mystery to this day, according to People.

Gloria Satterfield, a long-time housekeeper for the Murdaugh family, also leaves loved ones uncertain. She reportedly fell on the stairs after tripping over the Murdaughs' dogs, and she later succumbed to her injuries in 2018. In June 2022, her body was exhumed, but no further information regarding the case or any discoveries has been disclosed to the public.

Despite the conclusion of the double murder trial, many questions remain unanswered for the survivors. For Randy, this includes questioning whether he ever truly knew his brother. He learned a few months after Maggie and Paul's murders that Alex had supposedly been embezzling from the law firm to support his painkiller addiction, which became a topic during the trial.

The Times reports that Randy and another partner confronted Alex about the embezzlement. Between that and Alex's unsuccessful suicide attempt, initially claimed to be an attack by an unknown assailant, Randy now views his brother as profoundly flawed and untruthful. The two haven't communicated in nearly a year.

We may never fully uncover all the details surrounding the Murdaugh murders, the boat crash that claimed the life of 19-year-old Mallory Beach and is connected to the late Paul Murdaugh, Stephen Smith's death, or the actual cause of Gloria's passing. However, the only option for Randy is to continue living his life, raising his two daughters, and working at the family's law firm, even representing clients his brother used to serve.
Read More: What is Alex Murdaugh Height? From Speculation to Confirmation!