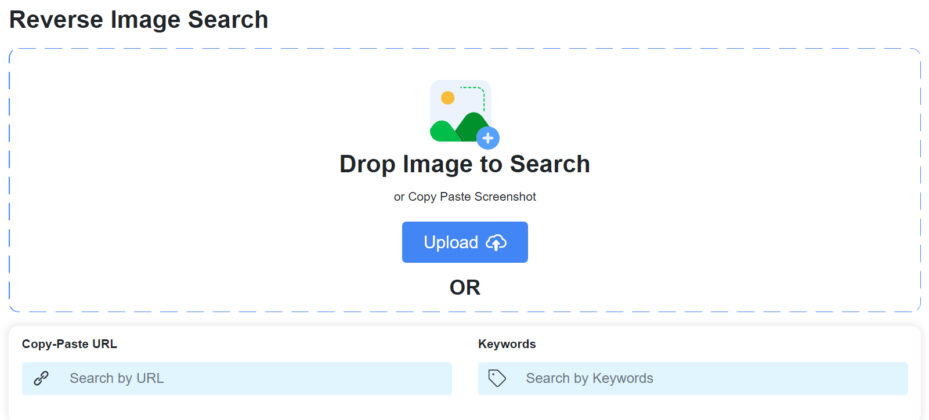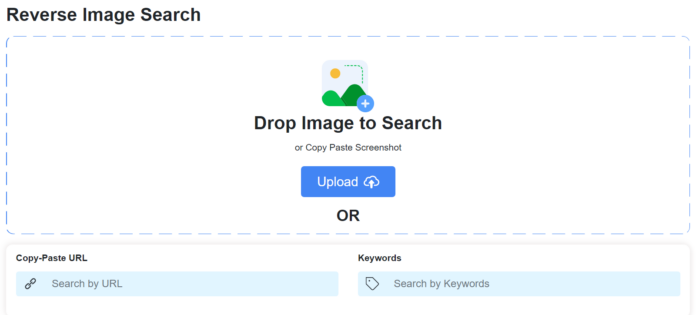 A similar image search is a process of locating related photos for users. You can use Google, or other online tools are available that help you in doing a reverse image search of your favorite pictures or photos
Why Are Images So Important?
The rate at which the human brain analyzes pictures is startling. When we view an image, we quickly understand its meaning and notion.
Our brain may recognize a familiar item in less than 100 milliseconds. It tends to recognize faces within 380 milliseconds, which is quick.
Images are favored because of this. It offers a more in-depth notion and engaging experience than writing alone.
Images are essential for everything from e-commerce sites to blog entries, from search engine rankings to conversions.
About Reverse Image Search Tool
There are numerous online websites, each with a database with billions of photographs. Locating precise images, sources, and pertinent data on the internet might be challenging.
It is like trying to find a tiny thing in a haystack. Finding the cropped versions of the photographs and websites that steal other people's ideas is equally difficult.
The Similar Image Search feature may assist you by finding related photos online and sparing you with the effort.
You mostly have three choices when you use any reverse image search tool. One of them is provided by DNSChecker.
You may search for images by providing a keyword or question string
Uploading a picture
Inputting an image URL
A similar Image Search will provide the following information:
The image you are looking for
A list of visually comparable photos
Similar images with various sizes and dimensions
Note:
Google says the picture you could be looking for is kept in its system for seven days. Although the information might not appear in users' search histories, Google might utilize it to enhance its goods and services.
How Does the Reverse Image Search Tool Work?
A reverse image search makes it simple to locate the pertinent visual information and obtain pertinent details about the location, object, or people shown in the image. Additionally, it offers details like the object's name.
The tool is Similar to Image Search using the query-based method known as content-based image retrieval (CBIR), query by image content (QBIC), and content-based visual information retrieval (CBVIR).
Here, "content-based" refers to a search that examines the picture's content instead of its information, consisting of the image's related tags, keywords, and descriptions. The content might describe the hues, patterns, textures, or other information inferred from an image.
What Are the Applications of Reverse Image Search Finder?
The image search online tool may be used for a variety of purposes. Let's say you come across a picture of a lovely puppy online.
You can seek information about its kind and relevant topics. The reverse picture tool lets you learn in-depth details about that cute pet.
You require the same image in several sizes and variants. A cropped version is required. The tool aids in locating comparable photos of various sizes.
Use a picture in your blog post and credit the photographer—the photo finder tool aids in identifying a picture's original author.
One of the major concerns on the internet is stolen images. Imagine you are the author of many photographs and are interested in finding out who is utilizing them online without your consent.
A similar photo search tool makes finding websites utilizing your photos or plagiarized versions easier without your permission. You may use it for comparing pfp as well.
Imagine you authored a fantastic blog article, and someone was moved to create a graphic encapsulating the key ideas you discussed. The individual utilized that picture on its website without providing any acknowledgment. Finding related photos online is made easier with the Similar Image search tool. As it comprises the information you supplied in your blog post, you may contact the web administrators of those websites to build a hyperlink with your blog post.
Using people's photographs on social media or other websites against their permission is one of the main issues people encounter online. It typically occurs when you spend too much time on social networks or other dating websites.
Want to recognize the objects, locations, and individuals in the picture? They may be found using the Similar Image Search function.
The image you are using may not yield the desired results. Use reverse image search to find other copies of the same images in various sizes, formats, and high quality. By recognizing the photographs uploaded to search engines, if they've been manipulated, the technology aids in fraud identification and implementing preventive actions.
Recommendation
FlixHQ Watch Movies Free – Is It Safe And Legal to Use?
5120x1440p 329 Helicopters Images – What is It?
MacBook 12in M7 – Specification and Genuine Review in 2023
Logitech G933 Wireless Gaming Headset – Amazing Product
How Do Chinese Keyboards Work? You'll Be Surprised to Know
Asus 2-in-1 q535 Gaming Laptop Review: Everything You Need to Know
How to Unblock Websites on School Chromebook?
Mac Finder Tutorial: Things You Ought To Know
Razer Blade 15 2018 H2 Gaming Laptop(2023 Full Review)