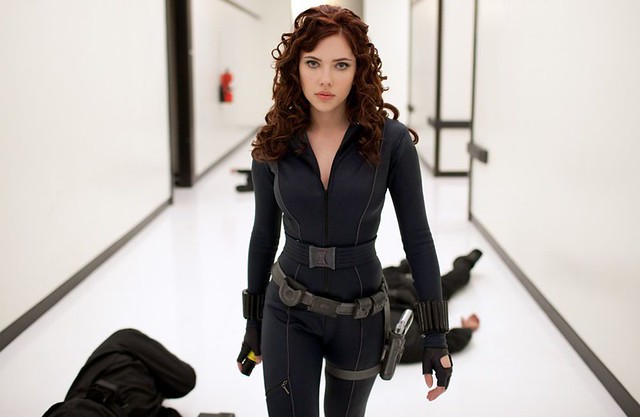 Scarlett Johansson is an American actress, and she is one of the highest-paid and most famous actresses in the world. So what is Scarlett Johansson net worth? Scarlett is one of the high-earning box office actresses of all time, with her movies earning over $14.3 billion worldwide. Johansson is also a remarkably well-paid brand endorser. She simply makes $10 – $20 million per movie and also makes $20 million per year from the endorsements. Scarlett Johansson net worth is $165 million. Scarlett Johansson also comes in 2019 celebrity 100 earnings in Forbes.
Career Beginnings And Early Life Of Scarlett Johansson
Scarlett's full name is Scarlett Ingrid Johansson was born in November 1984 in Manhattan. Scarlett has an older half-brother from Scarlett's father's first marriage and two older siblings, as well as the twin brother. She is a dual citizen of both Danish and American citizenship. Johansson received her Danish citizenship through her father.
Scarlett had long-held dreams of becoming an actress, and she enrolled at a Professional Children's School and Lee Strasberg Theatre Institute as a child. Her movie debut came in 1994 when Scarlett played John Ritter's daughter in the romantic comedy "North." Johansson later appeared in minor roles as the daughter of Kate Capshaw and Sean Connery characters in "Just Cause" (1995).
Scarlett's first leading role was the Amanda in "Manny & Lo" in (1996), and her play won her a nomination for the Best Lead Female Independent Spirit Award. Johansson continued to appear in movies like Home Alone 3 (1997), Fall (1997), My Brother the Pig (1999), and The Man Who Wasn't There (2001). Scarlett started drawing more attention after her acting in The Horse Whisperer (1998), for which Scarlett was nominated for the most promising actress in Chicago Film Critics Association Award.
Breakthrough and Adult Film Career Of Scarlett Johansson
Johansson's significant breakthrough came in 2001 with a black comedy movie called Ghost World. Despite the movie's poor box office performance, Scarlett's acting gained widespread appreciation. After graduating from the Professional Children's School, in 2002, she applied for New York University's Tisch School of the Arts, but she got rejected. So Johansson chose to focus full time on her movie career and change from teen to more adult acting.
Scarlett made the jump to adult roles in "Lost in Translation" with Bill Murray, for which she was nominated for the Golden Globe and won the British Academy Film Awards. Johansson followed the role in The Girl With the Pearl Earring, for which she was again nominated for both a BAFTA and a Golden Globe.
Scarlett began working with director Woody Allen in 2005 with the show"Match Point." After that, she appeared in the Iron Man 2 movie as an anti-heroine Black Widow in 2010. It is the start of her long-term relationship with the Marvel Cinematic Universe. Scarlett has played Black Widow's role in The Avengers, Captain America: The Winter Soldier, Avengers: Age of Ultron, Captain America: Civil War, Avengers: Infinity War, and Avengers Endgame.
Other famous movies she has appeared in, such as The Other Boleyn Girl, The Black Dahlia, Lucy, Jojo Rabbit, and Marriage Story. Scarlett also has voice characters in Isle of Dogs, The Jungle Book, and Her.
Also Read: God Of Thunder Thor's Net Worth
Personal Life Of Scarlett Johansson 
Scarlett was married to Ryan Reynolds from 2008 to 2011. After that, Scarlett married businessman Romain Dauriac in 2014, and few months after giving birth to the daughter; however, the couple divorced in 2017. Scarlett engaged to "Saturday Night Live" star Colin Jost in May 2019.
Also Read:  The Iron Man's Net Worth
Real Estate Of Scarlett Johansson
In 2018, Scarlett spent $4 million to buy the large isolated home in upstate New York. In 2008, Johansson paid $2.1 million to purchase the apartment in Manhattan. Johansson listed this apartment for sale in 2019 for $2.5 million; however, She reduced the asking price to $2.3 million in December 2020. She bought up a 1.5-acre spread in New York for $3.5 million in 2013. In 2014 Scarlett spent $4 million on the house in the Los Feliz neighborhood of Los Angeles.
| | |
| --- | --- |
| Scarlett Johansson Net Worth: | $165 Million |
| Date of Birth: | November 22, 1984 |
| Scarlett Johansson Age: | 36 years old |
| Gender: | Female |
| Height: | 5 ft 2 in (1.6 m) |
| Profession: | Model, Actor, Singer, Voice Actor |
| Nationality: | United States of America |