Pros and cons of living in Texas – Living in Texas makes Texans feel proud. But it can be a little scary at first if you're not from Texas. There are many things to explore, like feeling hot or seeing cows walk through the city. If you're from the North, it might be very different than what you're used to. But if you learn about all these things, people will think you're a Texan too. So put on your cowboy boots and hat, and let's start exploring.
Continue reading to know more about the pros and cons of living in Texas.
Pros and Cons of Living in Texas – Summary Table
PROS
CONS
BBQ
Cost of Living in Texas
Affordable Housing
Visiting NASA
Lots of Opportunities for Job Seekers
You Don't Have to Pay State Income Tax in Texas
Large Cities to Live in Texas
Sports and Sports Teams
You Can Ride Bullet Train
9th Strongest Economy in The World
Winters are Mild
Outdoor Activities
Universities
Festival and Culture
Improved Diversity
Less Govt. Regulations
Travelling And 740 Plus Airports
Harsh Summers
Texas is Huge
Californian Invasion
Being Priced Out
Political Environment
Property Tax
Dangerous Storms
Increasing Cost of Living
Public Benefits are Less
Property Rates are Higher
Health Care is Expensive
Wages Are On the Lower Side
Traffic Congestion
Accidents
Bad Internet Connectivity
Sales Taxes Are on Higher Side
Crime Rate
Not Every Texan is Welcoming, and They are Full of State Pride
PROS OF LIVING IN TEXAS
BBQ
We cannot forget about good ol' Texas Barbeque while discussing the pros and cons of living in Texas. Since Texas is famous for cowboys, it's no surprise that we have some amazing food that comes from cattle.
The way Texans smoke their brisket gives it a really special taste that you can't find anywhere else.
If you're used to BBQ from Kansas City, you might have to change your mind about what you think is the best.
There are so many places to try in Texas, but you'll definitely find one that you love the most. It's a tasty way to get to know Texas.
Cost of Living in Texas
Texas is a place where you can save a lot of money compared to other popular states. It's actually so affordable that lots of people from California are moving here.
And one cool thing is that there's lots of space here because Texas is the biggest state in the lower 48. You can buy a big piece of land, even a few hundred acres if you want to.
And the farther away you get from the big cities, the cheaper it will be.
RELATED: Cost of living in Texas
Affordable Housing
When it comes to renting, Texas has some pretty good deals compared to the West Coast.
In 2023, the average price for a one-bedroom rental is only $755 per month, and if you're looking for a house, the rental costs between $1100 to $1900.
And if you're thinking of buying a house, the median price for a single-family home is $345,500.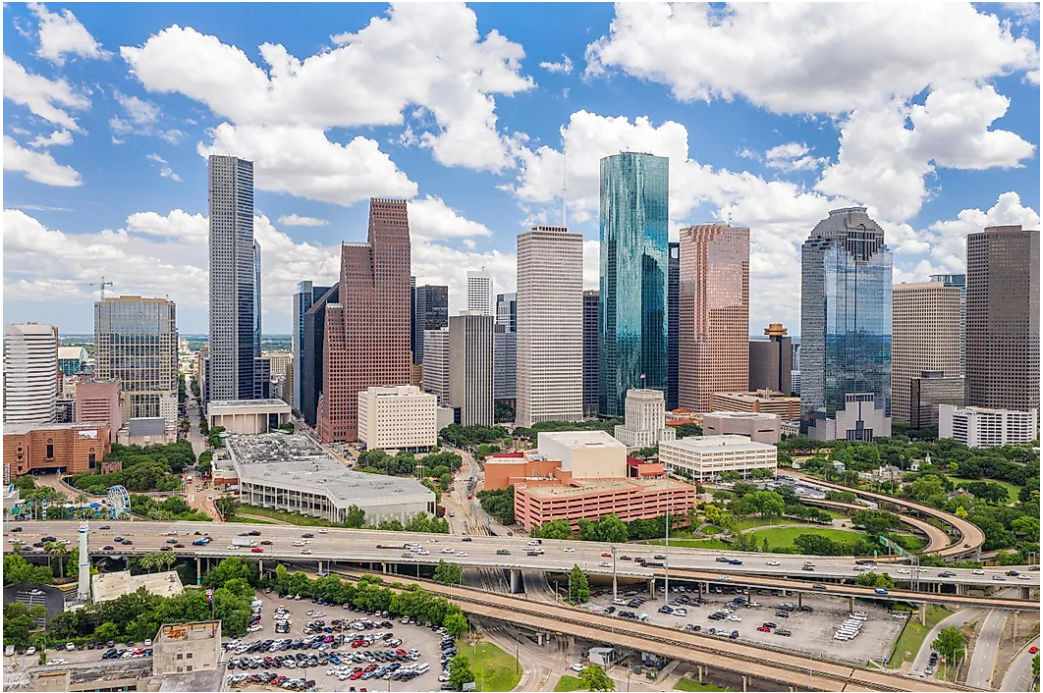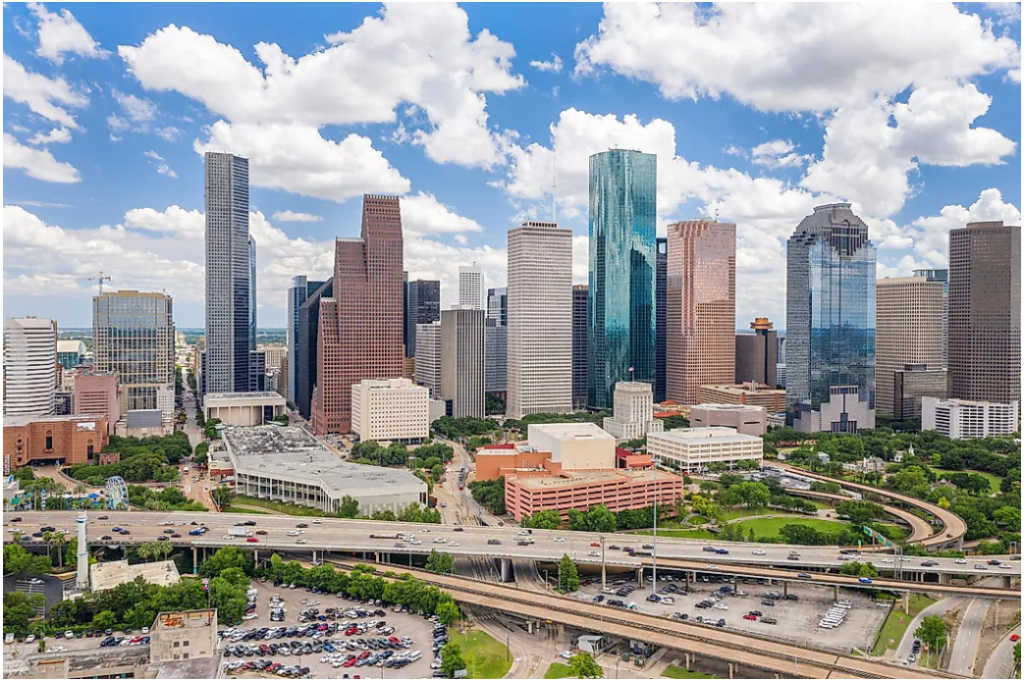 Visiting NASA
Did you know that you can have lunch with an astronaut? It's true! And if you go to the space center, you can see some really cool things up close, like space rocks and even real space shuttles.
There's so much history there, and it's a great place to learn new things. Plus, Houston is close enough to the coast that you could make a fun trip out of it too.
Lots of Opportunities for Job Seekers
Since more and more people are coming to Texas, there are lots of new job opportunities popping up. You can find jobs in all kinds of fields, from serving food to working in big companies.
There are so many different things you can do here, career-wise. Texas has many pro sports teams and industries like oil and cattle, plus big universities and many huge companies too.
Recently, Texas had the fastest growth rate for jobs in the whole United States.
If you're considering moving to Texas and don't have a job yet, don't worry – it should be easy to find one here.
ALSO READ: Moving to A Foreign Country Checklist.
You Don't Have to Pay State Income Tax in Texas
Doing your taxes can be pretty annoying, but living in Texas makes it a little easier because you don't have to worry about paying state income tax.
Instead, Texas has a higher sales tax, which means you get to keep more money from each paycheck to spend on things you need.
And if you live in a town close to another state with lower sales tax, you could always go there to buy groceries and save some money. Just something to think about.
Large Cities to Live in Texas
Everything is bigger in Texas, including the cities. Most states have one or two big cities, but Texas has several. And the cities aren't just downtown areas – they stretch out into the suburbs too.
Dallas and Fort Worth are two big cities that are so close together that we call the whole area the "metroplex." Even the airport there is called DFW.
Each city has its vibe and feel, so if you don't like one, you can always check out the next city without even leaving Texas.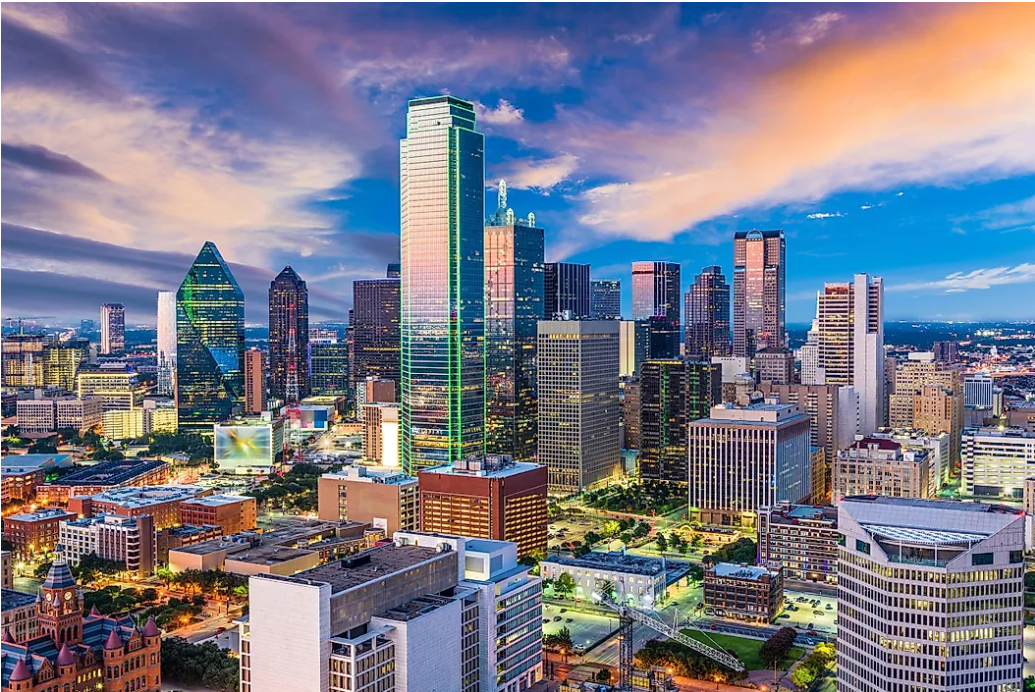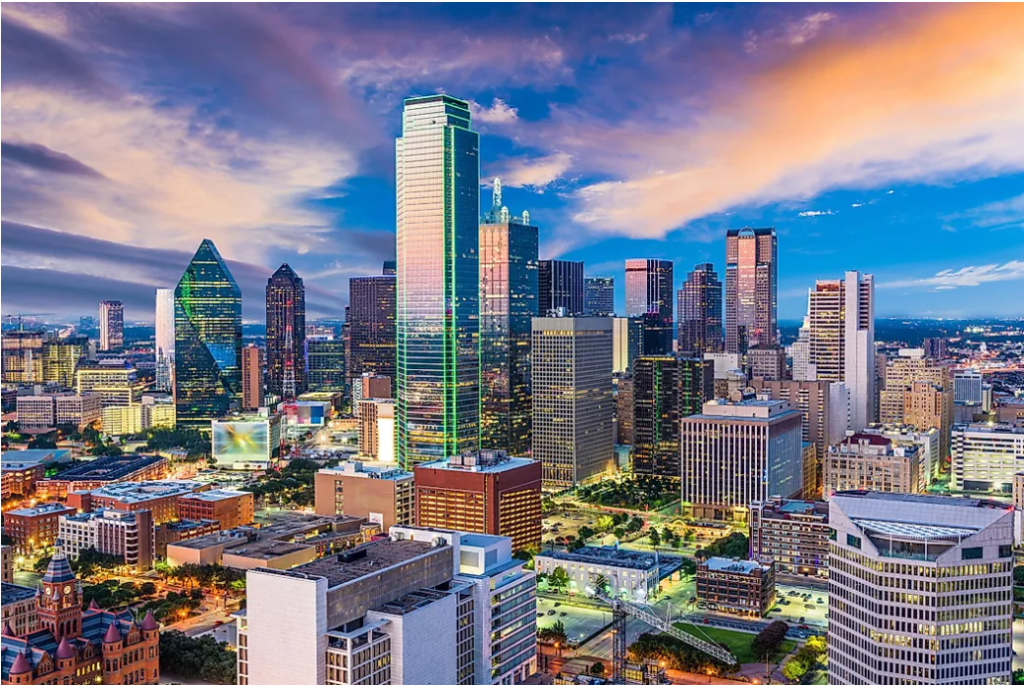 Sports and Sports Teams
Texas has big cities, and with those come big sports teams. It's hard to believe that there are some states without any professional sports teams, but in Texas, they've got them all.
And since our big cities are spread out enough, there isn't really any overlap between fans.
There's nothing quite like bonding with your neighbor over a game. And the Dallas Cowboys are so popular that they're even known as "America's Team."
Some popular sports teams:
Texas Rangers
Dallas Cowboys
Austin FC
Dallas Mavericks
You Can Ride Bullet Train
It takes about four hours to drive from Dallas to Houston, and even though these two cities are pretty far apart, it would be great if we could easily travel between them.
That's why they're working on building a super-fast train, kind of like a bullet, that can get you from one city to the other in just 90 minutes.
Imagine being able to take a quick day trip and be back home in time for bed. Plus, this would be really good for tourism and businesses too.
In 2023, Texas unveiled a transportation plan aimed at enhancing the state's connectivity.
9th Strongest Economy in The World
Living in Texas offers you many job opportunities, and the economy is strong. Texas is even ranked the 9th strongest economy in the world.
In the past, Texas was known for making things, but now it's also becoming a big place for technology. There are over 17,000 technology companies in Texas.
Most Texans work in things like farming, going to college, or working in the oil industry. And the good news is that not many people are unemployed – the unemployment rate is only 4.2%.
ALSO READ: Switzerland or Paris – Which is Better for Travelling?
Winters are Mild
If you've lived in really cold places in Canada during winter, you'll know how nice it is to have a warm and sunny winter. That's one of the great things about living in Texas.
During winter, it's usually about 20°C (65°F) during the day, which is pretty warm, but it can still get really cold at night, sometimes as low as -7°C (19°F).
While it's possible to witness snowfall while living in Texas, it doesn't happen very often – on average, only 0.1 inches per year.
Outdoor Activities
Did you know Texas has a whopping 80 state and 16 national parks? These parks have amazing natural features like lakes, mountains, canyons, and hiking trails. And, if you like looking at stars, Texas has some of the best stargazing spots in the US.
If you buy an annual state park pass, it costs $70 per person, but it's totally worth it. You'll get access to all 89 parks and discounted camping and store coupons.
Universities
Talking about the pros and cons of living in Texas, we must also talk about education as it is essential.
While public education in Texas may not have enough funding, there are some really great universities in the state, such as the University of Texas, Rice University, Texas A&M, and Baylor University.
Every year, over 1.6 million students attend colleges and universities in Texas, which is a huge part of the state's economy.
Festival and Culture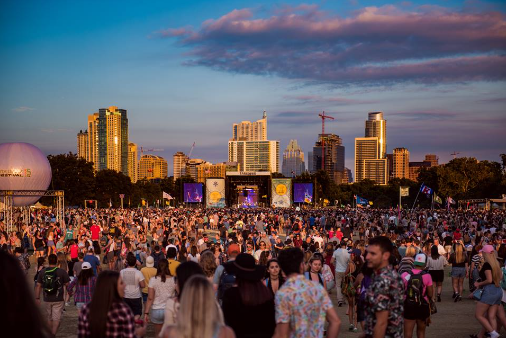 Texas is famous for its music, and cultural festivals, like Austin City Limits, South x Southwest, Texas State Fair, Renaissance Festival, and Strawberry Festival – and those are only the really big ones.
There are also hundreds of other fairs, music festivals, cook-offs, and cultural celebrations all over Texas. There's always something fun to do.
Improved Diversity
Lots of people are moving to Texas, and one good thing about it is that it's making the state more diverse. New people are bringing their own cultures, foods, activities, and ways of looking at the world with them.
This is making the food scene, activities, and festivals in Texas even more interesting and fun and making the state more welcoming for other new people.
Less Govt. Regulations
Another reason why people like Texas is that the government doesn't get too involved in businesses.
This can be really good if you want to start your own business because you won't have to go through a lot of complicated rules and regulations to get started.
Travelling And 740 Plus Airports
Texas has a lot of airports – more than 740 of them. And, out of those, 12 are international airports. The Dallas-Fort Worth airport is the second biggest airport in the whole United States.
If you're in East Texas, you're close to the Gulf of Mexico, which means you can easily go on cruises and do other fun things on the ocean.
Cons of Living in Texas
Harsh Summers
From April to October, Texas can get hot – like opening a hot oven door every time you go outside. It's not fair to have to deal with that kind of heat.
It's so hot that people don't even go outside for a leisurely jog in July because it's too exhausting and can even be dangerous to your health.
Texas is Huge
Did you know that Texas is a really big state? Driving from the North to the South or from the east to the west can take you a really long time – like 12 hours.
To give you an idea, if you drove 12 hours from Atlanta, you'd end up in Dallas, Texas, even though you would have driven through four other states along the way.
And get this: if you started at Caddo Lake in Texas and drove all the way to El Paso in the west, you'd still be in Texas. It's kind of crazy, but it's true.
Californian Invasion
People often say that when you visit the state capital of Texas, they're glad to see you but also glad when you leave.
But the city of Austin, which is the most liberal part of Texas, has a cool small-town vibe, even though it's big.
Tons of unique restaurants and small businesses make Austin a really special place. That's why many people are moving there, even though some locals might not be thrilled about it.
Being Priced Out
The same kind of thing that's happening in Austin is happening all over Texas, especially in the DFW area, where big companies like Toyota have moved their headquarters.
This is making the cost of homes go way up.
People from California are used to paying really high prices for homes and are sometimes willing to pay more than entire neighborhoods in Texas can afford.
This means that people who grew up in Texas are getting pushed out of their hometowns because they can't afford to live there anymore.
Political Environment
It's surprising that many people from California have moved and are living in Texas, considering that California tends to be more liberal-leaning and Texas has a history of being conservative.
Perhaps the people moving are motivated by the desire to save money, or maybe there's a larger plan to influence local politics, although that's more of a conspiracy theory.
However, if you're someone who's uncomfortable with guns, that could be a point of contention to consider before making a move.
ALSO READ: Mysterious Haunted Places in California
Property Tax
Texas doesn't collect state income tax, which can be attractive. However, property taxes are higher than in other places in the US, almost 60% more.
It might be worth it if you plan to buy a property in a big city and stay there for a long time. But if you're unsure about settling down, renting could be a better option.
Dangerous Storms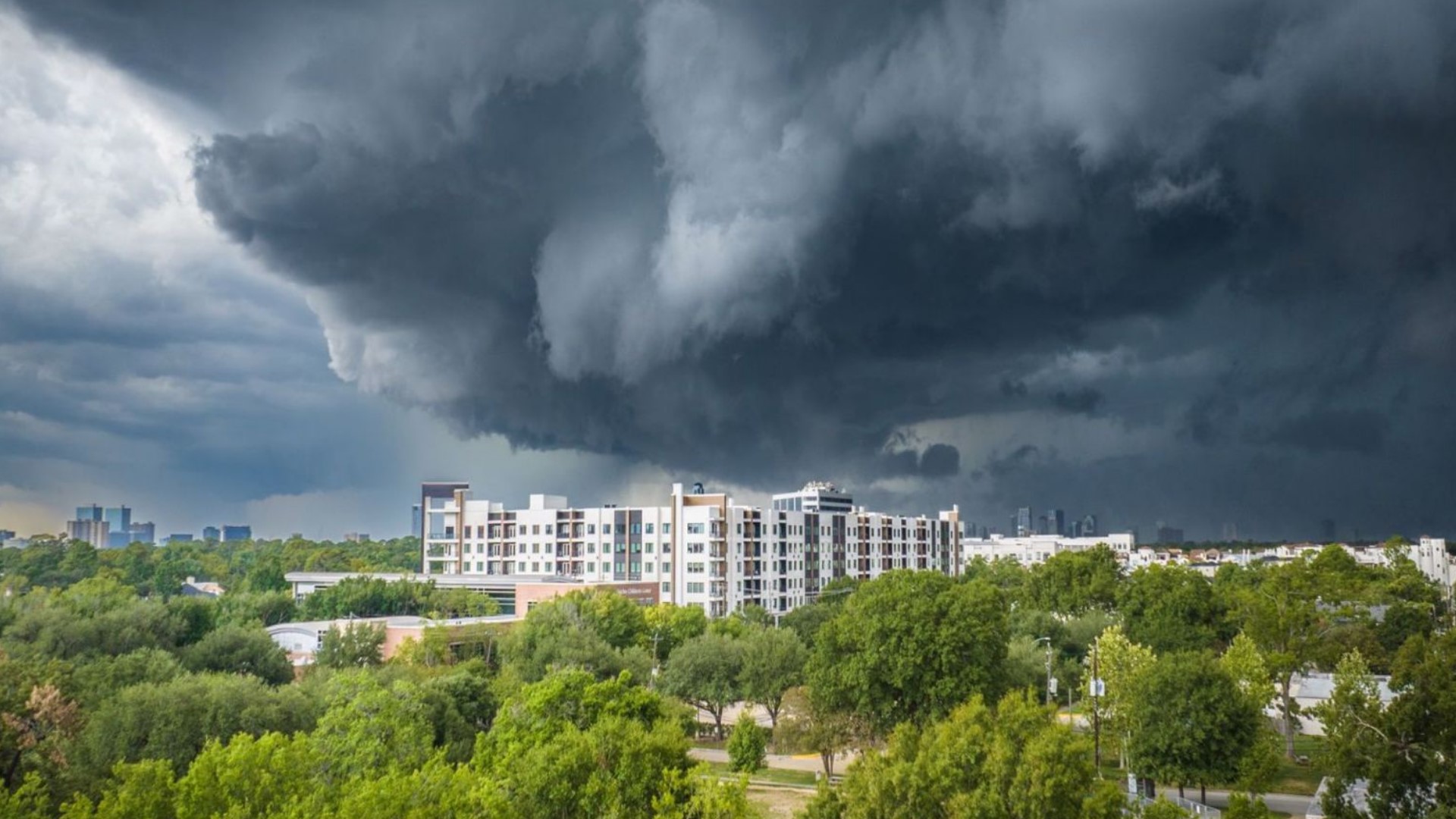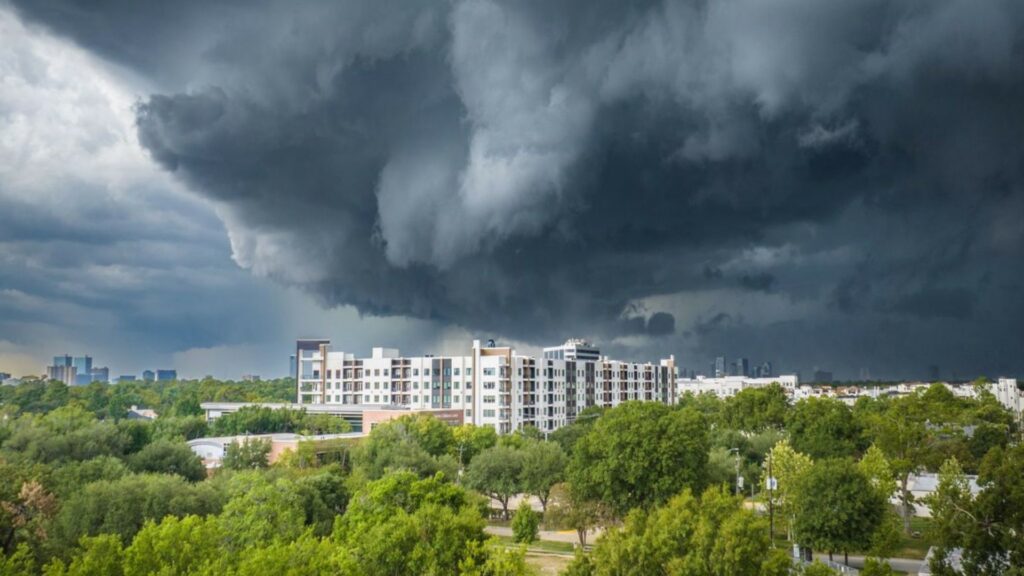 People living in Texas can testify that the weather in Texas is so extreme that it's worth mentioning twice the negative aspects.
Texas gets hit by hurricanes often, and only Florida has more experience with them.
You might think that Texas is too far south to be affected by tornadoes from Kansas and Oklahoma, but that's not the case. Texas is part of Tornado Alley, where tornadoes occur frequently.
Additionally, Texas has the most extreme weather events, which can be dangerous and unpredictable.
Increasing Cost of Living
Texas is a cheap place to live, but things are getting more expensive because lots of people are moving here. This is causing prices to go up for things like houses, schools, healthcare, and food.
While Texas is still cheaper than other places, it might not stay that way if more and more people keep moving here.
Public Benefits are Less
Living in Texas has the advantage of not having to pay state income tax, which is good for your wallet.
However, this also means that the state has less money to spend on public services like education, healthcare, and transportation, which is one of the downsides of living in Texas.
Property Rates are Higher
Buying a house in Texas may not cost as much as in other states, but the taxes you have to pay on that property can be quite high.
In Texas, the government charges about 1.81% of the property's value in taxes every year. If you buy a house in the city, you might have to pay even more taxes.
But if you prefer a house in the countryside, you may pay around 1% in property tax.
Health Care is Expensive
Texas decided not to allow more people to qualify for Medicaid, which means that many Texans have limited options for affordable healthcare.
As a result, a healthy person in their 40s could expect to pay around $509 per month for basic health coverage in 2023.
If you plan to move to Texas, you should be prepared to budget more money for healthcare, especially if you have pre-existing medical conditions that could impact your insurance coverage.
Wages Are On the Lower Side
The lowest amount an employer is allowed to pay a worker in Texas is $7.25 per hour since 2009. For jobs where employees earn tips, like servers, the minimum wage can be as low as $2.13 per hour.
Many jobs in Texas pay only the minimum wage or less, which means that despite the lower cost of living, many people struggle to make ends meet and live above the poverty line.
Traffic Congestion
As more and more people move to Texas, the roads are becoming more crowded.
Unfortunately, the state has not built enough transportation infrastructure to keep up with the population growth, which means that rush hour traffic can be a real nightmare.
Additionally, there are not enough public transportation options, like buses or trains, which makes the traffic even worse.
Accidents
Car accidents in Texas are very serious and happen often. In fact, Texas has the highest number of deadly crashes in the country.
Even though people drove fewer miles in 2022, the number of deadly accidents increased by 7.5% compared to 2019.
If you're driving in Texas, make sure you have good insurance because the costs of an accident can be very expensive.
Bad Internet Connectivity
Texas is a very big state, which can affect internet access for people who live in rural areas. About 43% of the population in Texas doesn't have internet speeds over 25 megabits per second (Mbps).
This isn't usually a problem if you live in a city, but if you plan to live in the countryside and work or study online, it's important to check if high-speed internet is available in the area.
Sales Taxes Are on Higher Side
Taxes contribute to both the pros and cons of living in Texas. While there's no state income tax, the sales tax rate is pretty high at 6.25%. On top of that, cities and counties in Texas can add sales tax of up to 2%.
Crime Rate
Texas is noted as the 11th most dangerous state in the USA, with a high rate of murder.
Poverty is a big reason why crime is so high in Texas, and the state has the 9th highest poverty rate in the country.
If you plan on moving to Texas, make sure you research safe areas to live in.
Not Every Texan is Welcoming, and They are Full of State Pride
Most Texans are friendly to newcomers, but some don't like the increasing number of people moving in. They believe that new residents are causing problems like higher costs of living and political disagreements.
This is considered a negative aspect of living in Texas because some native Texans may not be welcoming to outsiders.
Texans have a lot of pride in their state, and some people can be very passionate about it. They may even talk about Texas more than people from other states.
When you come from out of town, some people might jokingly say that you came as fast as you could because no other state is good enough.
Texans also believe they are part of the South, but some argue that Texas is part of the Midwest and lacks southern hospitality.
Why People are Moving to Texas?
Is Living in Texas Safe?
Check these reviews below:
| | |
| --- | --- |
| RISK | LEVEL |
| TRANSPORT & TAXIS | Low |
| PICKPOCKETS | Low |
| NATURAL DISASTERS | Medium |
| MUGGING | Medium |
| TERRORISM | Low |
| SCAMS | Low |
| WOMEN TRAVELERS | Low |
| OVERALL | Medium |
Living in Texas – FAQs
Q: Is Texas a desert?
ANS: If you imagine what Texas looks like, you're likely picturing West Texas. It's really dry, and some parts will remind you of the old cowboy movies from Hollywood.
But because it's so big, different types of weather exist in different places.
You might experience cold weather and snow in the panhandle, really hot weather near South Padre Island, and green, lush landscapes near Louisiana.
Q: Do Texas have cities like Chicago and New York City?
ANS: Living in Texas doesn't give you a feel of New York City. The cities of Dallas and Houston are likely to have the tallest buildings and the coolest downtown areas in Texas.
But they're not quite like the huge cities with many buildings packed close together.
In places like Chicago, you can look around and see tall buildings everywhere you look.
Texas is different because there's more room to spread out, so things aren't as tightly packed together.
Q: Do people living in Texas still ride horses?
ANS: You might see cowboys driving cattle during a cattle drive. And if you go to the Fort Worth Stockyards, which is close to downtown, you can see real cowboys doing it too.
But you won't see a horse using a turning signal like a car any time soon.
Q: Where can I get the best BBQ in Texas?
ANS: Just like with anything that people have a preference for, there's room for debate. But, some people have shared their opinions and said that Snow's BBQ outside of Austin is the best.
Snow's is a little different because it's not really a restaurant, and it's only open for a few hours on Saturdays.
But you can sit outside at picnic tables to enjoy the food.
Riscky's BBQ is also really good and is in the running for the top spot too.
Q: What are the attraction points in Texas?
NASA is just one of many things to do for fun in Texas. There are 89 state parks and 14 places run by the government, like national parks, for example, and many beaches along the coast.
Each city in Texas is different from the others and has its own vibe. That means you can have a great time without even leaving the state because there are so many things to see and do.
Texas has a lot of interesting history mixed in with modern amenities, so there's something for everyone. Just try to avoid August, though.
ALSO READ: The World's Best Black Sand Beaches