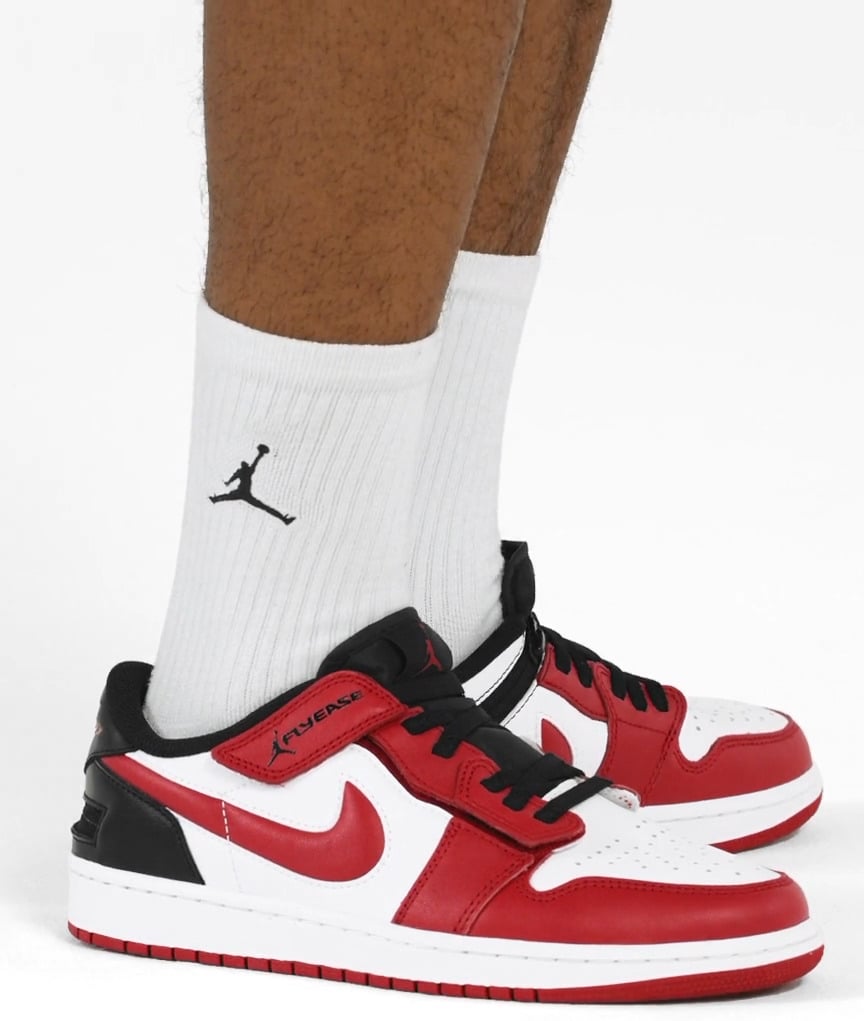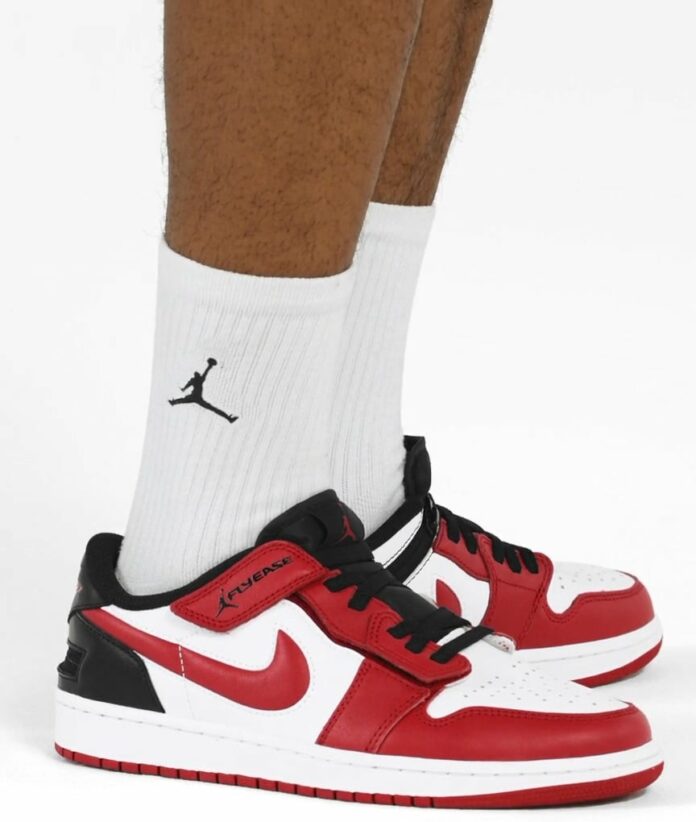 Have you ever wished to be among the first to test the latest Nike products? You may be a big fan of Nike sneakers or own a collection of Nike workout gear.
If this describes you, you're the ideal candidate for Nike 'Voice of the Athlete' product testing initiative.
We're here to provide details on how you can receive complimentary Nike products through this testing program. You can register directly on Nike's website for the 'Voice of the Athlete' program, or you may receive an invitation to participate from one of Nike's associates.
What is Nike's 'Voice of the Athlete' program?
'Voice of the Athlete' allows you to influence how Nike designs its upcoming products.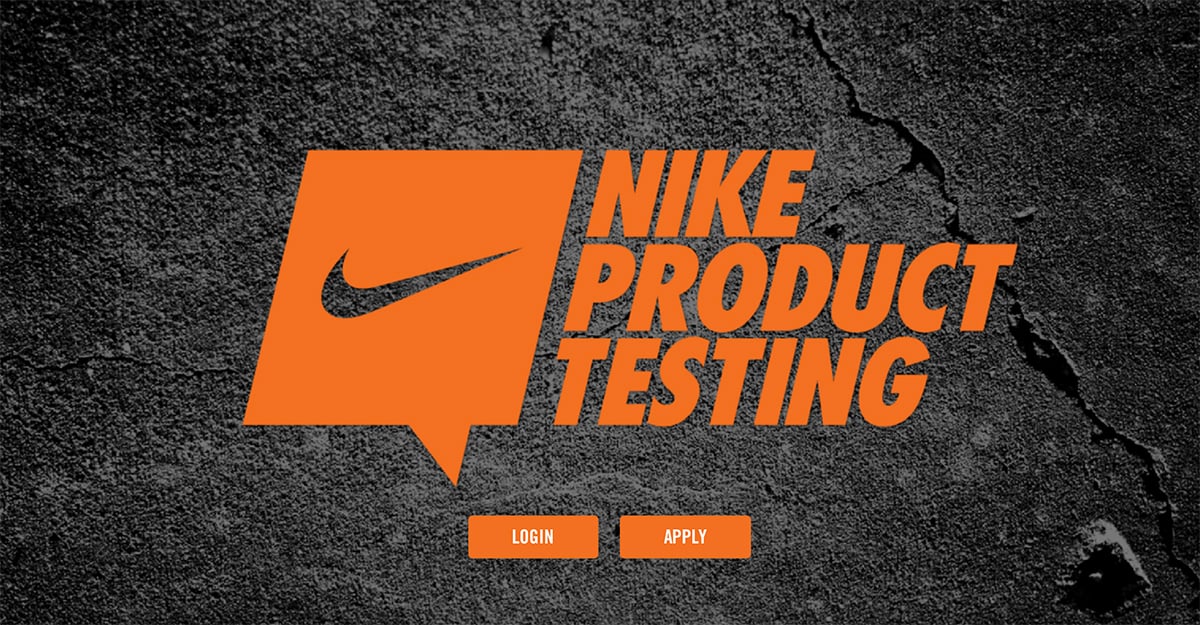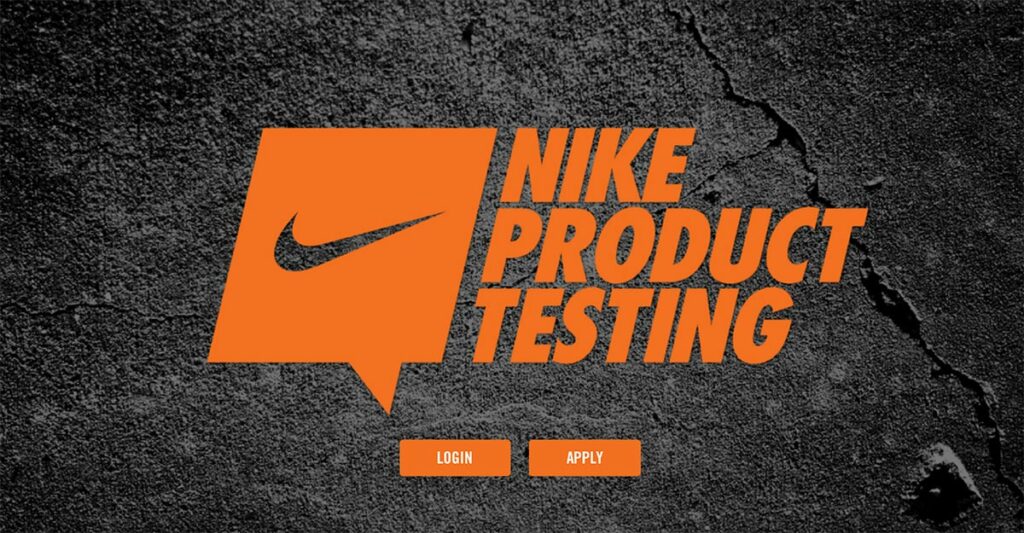 Although Nike collaborates with athletes and influencers, they also value input from everyday individuals like you in improving their products. You'll have the opportunity to try these products before they hit the market and provide your feedback directly to Nike.
If you're chosen for the program, you can select from various products, including prototypes. You could test exclusive Nike items that won't be available to the public.
If you're a dedicated Nike fan who regularly sports their gear during workouts or daily life, you'll be a perfect fit for the 'Voice of the Athlete' program.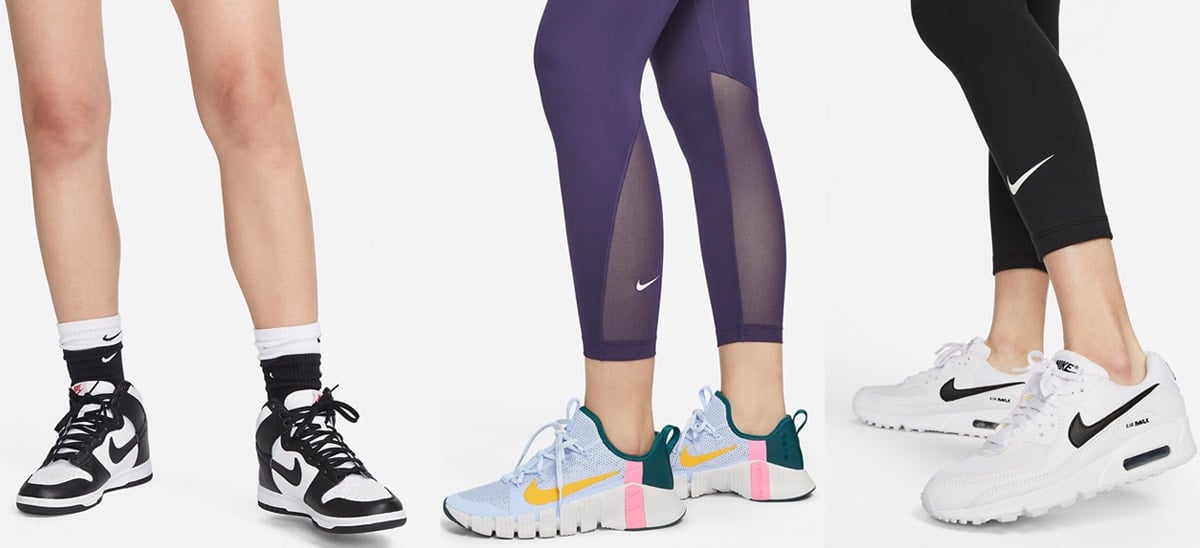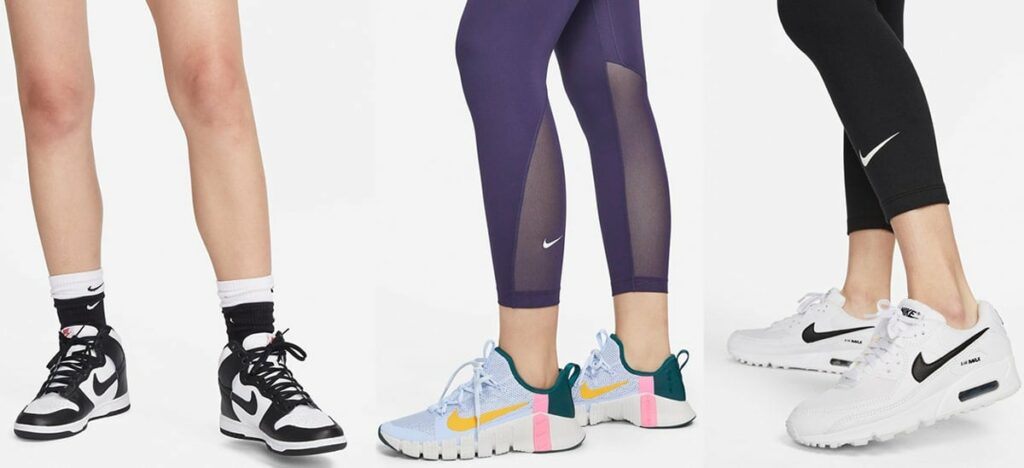 After testing the products for several weeks, you'll be asked to complete a survey rating their usability, overall experience, and comfort. Your valuable feedback will contribute to Nike's ongoing efforts to create superior products.
Upon concluding the testing period, you must return the products to Nike. Replacing them ensures your eligibility for potential participation in future product testing opportunities with Nike.
How Can You Sign Up to Be a Nike Product Tester?
While Nike's 'Voice of the Athlete' product testing program may not currently accept new applications, you can still access the instructions on their website. This suggests that they might reopen it for new sign-ups in the future.
Nike offers three levels in their 'Voice of the Athlete' program:
Adult testing (for individuals 18 years and older)
Minor testing (for ages 13-17)
 Child testing (for kids aged 12 and under)


These programs won't all be open for applications simultaneously. Availability depends on the number of openings and Nike's ongoing product development.
When you submit your application, you can expect a response from Nike within a few days. If you're 12 or younger, a parent must create and manage your product testing account.
Nike conducts annual reviews of its product testers, ensuring they have a current list and offering opportunities for new reviewers to join the program. If you adhere to their guidelines and provide thorough feedback, it's possible to become a long-term product reviewer for Nike, as reported by others online.
Applying to Become a Nike Product Tester
To register for the 'Voice of the Athlete program, you must provide basic information about yourself. Nike divides its product testing program into three age categories.
Although most of Nike's product testing occurs in the United States, if you're interested in becoming an international product tester, you can inquire about it.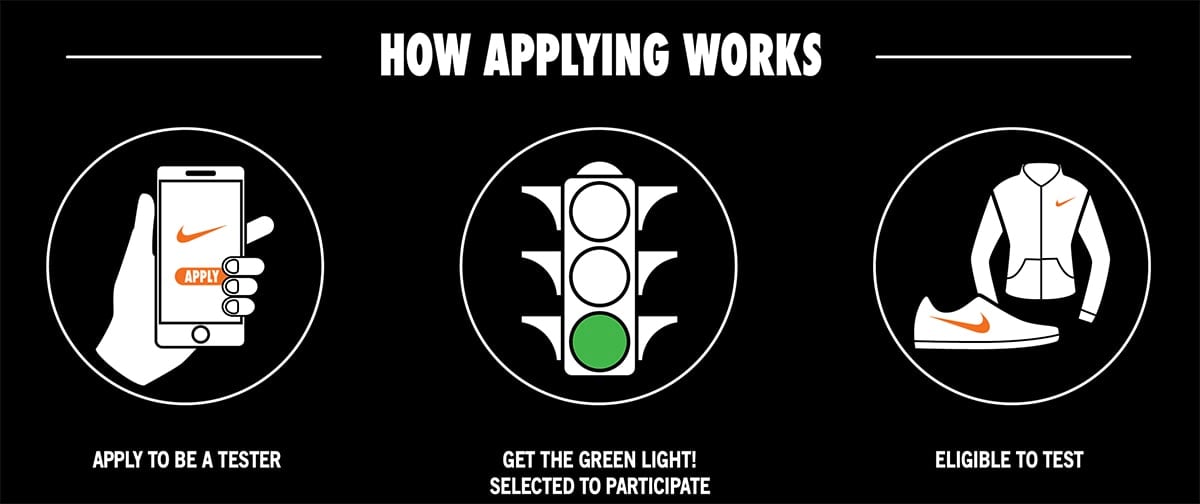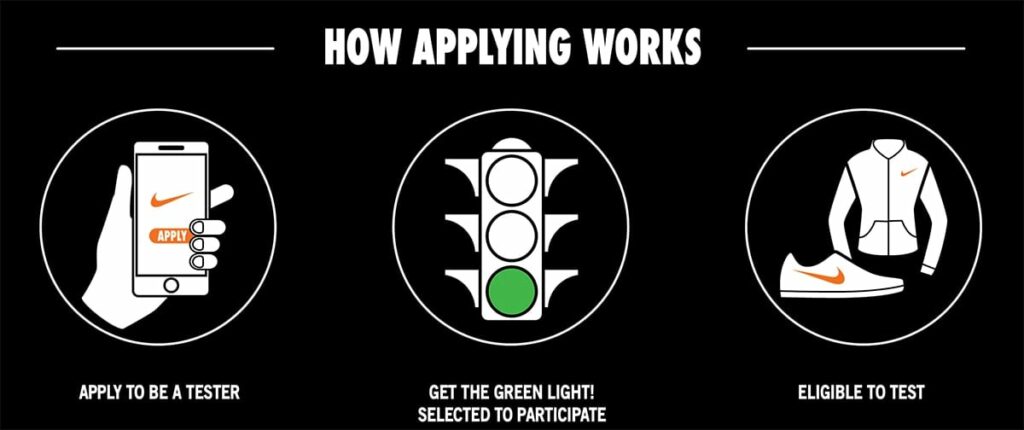 The 'Voice of the Athlete' program is also accessible to product testers in countries like Canada, China, Mexico, Italy, and Japan, and they are continually expanding to include more locations.
Nike will request your body measurements to ensure they send you products that fit you perfectly.
Because Nike focuses on sports and fitness, they will inquire about your exercise routine and activities. It's crucial to be truthful because Nike may ask you to test their products while engaging in these specific activities.
How to Get Free Nike Test Products
If your application gets the thumbs up from Nike, they'll invite you to begin testing their products. In a couple of weeks, you'll receive a package containing all the details you need to try out the items they send your way.
You'll then share your thoughts about these products on Nike's website and return them once finished. Doing this increases your chances of being selected to test more Nike products.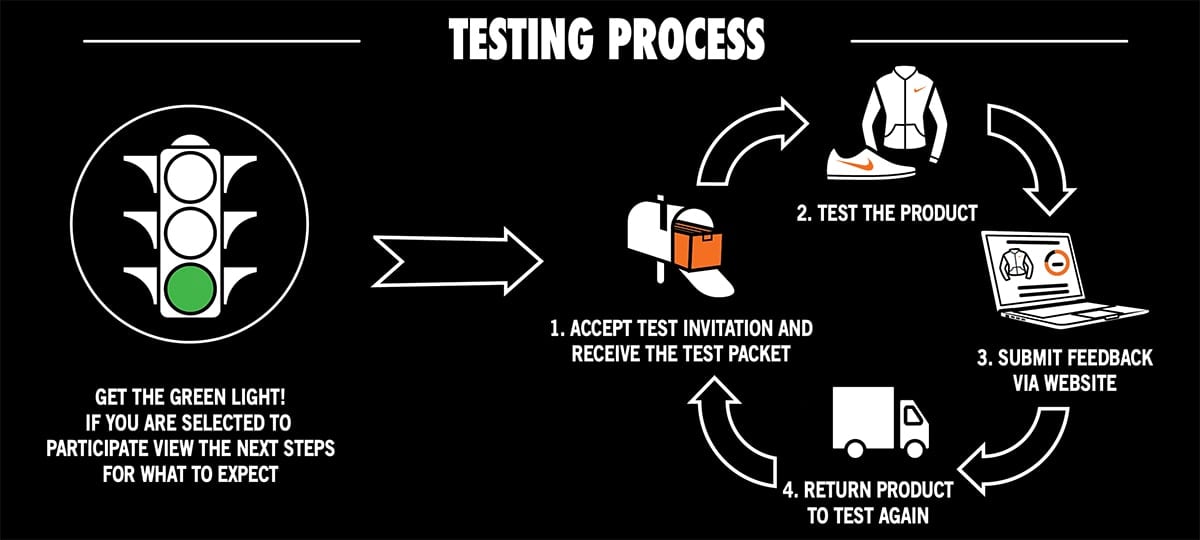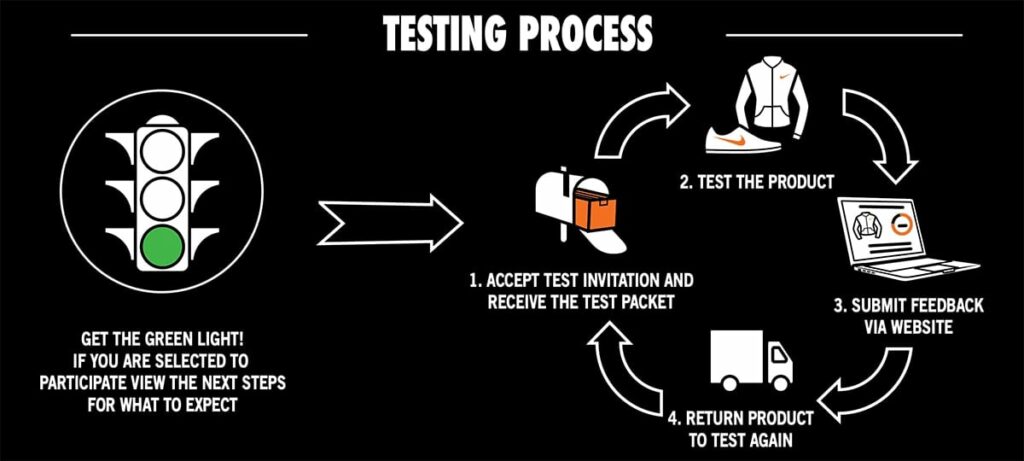 People who've previously participated in Nike's program have reported receiving emails that let them choose which products they'd like to test.
Typically, you can expect to receive the testing products within about three weeks after being notified that they're coming to you.
How Long Can You Be a Nike Product Tester?
Nike keeps many details about its 'Voice of the Athlete' program private. Most of what you can learn about it comes from people who've been successful in the program and shared their stories online.
For example, a Reddit user mentioned that about ten folks in their sneaker group have been part of the program for six years.


If you want to be a part of the Nike product testing program for a while, it's crucial to send back the products they give you on time and give them valuable feedback. Nike does an annual review of its product testers, and this helps them remove people who have yet to be active or, return the products or provide helpful feedback.
What Products Can I Test for Free from Nike?
Nike doesn't reveal the items you'll receive if you join their product testing program. However, individuals who have tested products and shared their experiences on Reddit mentioned receiving products valued at around $275, which you might pay for in a store.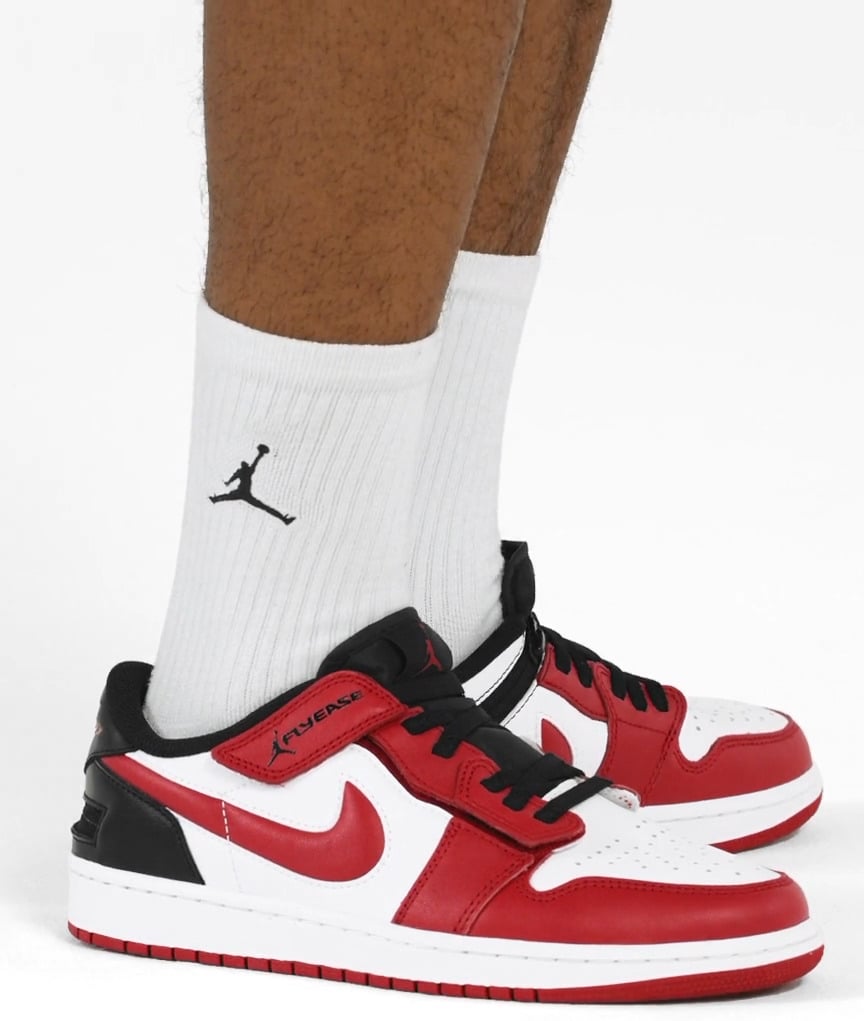 There needs to be more information online regarding the types of products they send because Nike encourages participants not to share their experiences on social media.
Nonetheless, some Reddit users mentioned receiving several items from Nike's 'Jordan' collection when they were part of the product testing program.
Can I Be Paid to Test Nike Products?
It's essential to understand that if you become a part of Nike's 'Voice of the Athlete' program, you won't receive any payment.
However, if you're interested in getting paid for testing Nike products, they have job positions available for product testers. They have openings in areas such as global football and global sports apparel.
If you work at Nike, there's a program for employees to test products, too. If you have any questions about product testing at Nike, contact them directly at producttesting@nike.com.
Nike Product Testing
Nike shoes are trendy all over the world. You'll spot athletes, celebrities, and people like us proudly wearing Nike sneakers and shoes everywhere.
If you're a fan of Nike and would love to score some Nike shoes without spending a penny, keep reading. I'll guide you through applying, getting accepted, and becoming a Nike shoe product tester. It's a fantastic opportunity!
How Does it Work?
Companies use product testing to gather feedback from consumers like us to improve their products or create new ones. Major brands, including shoe companies like Under Armour and New Balance, engage in this type of testing. And guess what? You can also become a product tester for Amazon and receive free products to try out.
When it comes to the actual testing, companies offer two options:
Testers who work remotely from their own homes.
Testers who work on-site at the company's location.
People who test products from their homes get the go-ahead by applying online. After that, the company sends the products by mail, and they can try them out whenever it suits them.
They're also asked to complete surveys with the product, sharing their opinions. Additionally, they maintain a diary where they jot down their experiences with the product. It's similar to being part of an online focus group where you talk about what you think of the product.
If you're an on-site tester, you must physically visit one of Nike's testing locations.
These Nike testing spots are spread out in different areas, so they'll assign you tests at a facility near your home.
How they assess the products is similar to how they do it for remote testers.
So, How Do I Become a Nike Product Tester?
Becoming a Nike product tester involves a process where you need to adhere to their rules and gain approval. Here's a step-by-step guide on how to do it:
Step 1: Visit Nike's official product testing website, "Voice of the Athlete," at https://voiceoftheathlete.nike.com/ and click the "Apply" button. Step 2: Take some time to review and understand the rules, known as Nike's product testing recruitment code. After that, complete your application. Step 3: Once your application is approved, you'll be all set to begin testing Nike products.
Remember that "Voice of the Athlete" is the new website for this program, and the old product testing site, located at producttesting.nike.com, is no longer functional.
The application form will include the usual questions, such as your location and age. They'll also ask about your favourite sports, activities, and shopping habits for clothing and footwear. They're interested in your style preferences, clothing sizes, and what you look for in sports clothing.
Primarily, they collect this information to determine if you're a good match for their product testing program.
Your Measurement
Nike is all about making clothes and shoes that fit you perfectly. That's why they'll ask for your exact measurements. It helps them understand more about you and ensures they can give you the best-fitting clothing and shoes!
To measure your height from your foot to your head, stand on a tape measure and pull it up to the top of your head. Having someone else help to ensure it's super accurate is a good idea.
Here's how to measure other things:
Measure your chest all the way around, at the widest part, usually your chest muscles.
They'll want to know your bust size if you're a girl. Measure underneath your breasts.
Measure your waist at the narrowest point, usually around your belly button.
Measure your hips at the slimmest part, just past the bony parts of your pelvis.
Once you have all this information and correctly put it in the application, hit the submit button and await approval.
It might take a few weeks to process your application, but you should hear back from Nike within 3 to 4 weeks.
Can You Become a Nike Product Tester if You're Outside the U.S.?
You know what's awesome? You can get free Nike shoes and clothes, even if you don't live in the United States.
But there's a little twist: Right now, Nike only lets people from certain countries be product testers (at least when I'm writing this). These countries include Mexico, Japan, Italy, Canada, and China. They'll ask which country you're in when you fill out the application form.
Now, why do they do this? Nike is super popular in these places, and they want to hear from folks there to make their stuff even better. It's all about creating cool things people love buying and helping the company grow. That's why they have these product testing programs – to get feedback from real users and make their products even more impressive for the future. It's a bit like why they have focus groups and online surveys.
But here's a neat trick: If you live outside the United States and your country isn't on their list, you can still contact Nike. Just send them an email at producttesting@nike.com. In the subject line, mention what you're interested in:
If you're into clothes, use NPT Support (Apparel).
If it's shoes you're after, use NPT Support (Footwear).
Important
At the end of every year, Nike will review how you've been doing as a tester. They'll use that to decide if they want to keep you on for the following year.
It's wise to give it your best shot and follow the rules because having your partnership renewed is pretty awesome!
Just stick to the guidelines, and you'll get those free shoes.
Nike Product Testing Compensation
As a Nike product tester, you'll be given free Nike shoes.
Here's the deal: They won't pay you in cash for being a Nike wear tester, but you'll enjoy some pretty cool perks like receiving free shoes and athletic clothing made by Nike.
Let me break it down for you: Imagine they want to test how well a brand-new sneaker performs over a year. They send you a pair, you wear them for a whole year, and then return them to Nike for testing. So, you get to wear a pair of shoes for free for an entire year.
But guess what? Sometimes, you won't even have to return the products for analysis. That means you get to keep the stuff as long as they're still in good shape. Sounds incredible, right?
Regardless, getting free gear while helping companies like Nike create great products is a fantastic opportunity.
You can make a big difference for the company and enjoy free sports gear, so it's worth recommending to sports fans and athletes.
Read More: How To Clean White Shoes