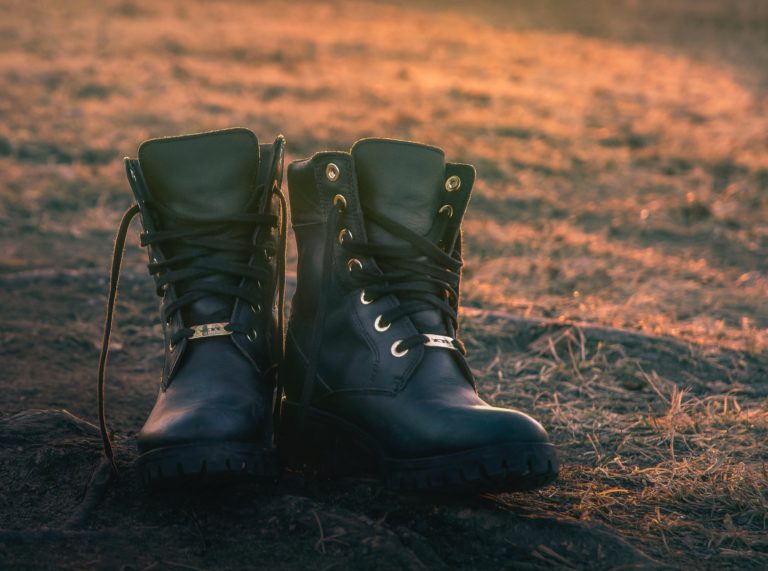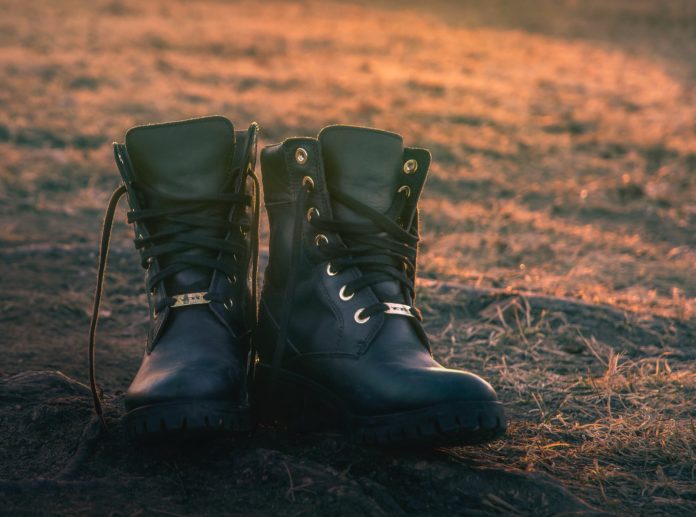 Some of us are busy working in the digital world, sitting behind computers all day. While others spend most of their day outdoors, standing on their feet to earn wages. If you are one of those and you are in search of the most comfortable work boots to shield your feet, then you have come to the right place.
For serious outdoor work, construction projects, or any industrial work, a good pair of rugged boots are the essential tool you need in your arsenal. Luckily there are plenty of work boot options in the market, so you can consider your requirement, type of work to make the right choice.
In this article, we have mentioned some of the best and most comfortable work boots for men. All of these are durable, made keeping in mind the comfort of your feet, and are available in different price ranges.
Before diving into the list of men's work boots, there are a few things you need to keep in mind when making your purchase.
Things to Consider when Buying Mens Comfortable Work Boots
Protection
If you are involved in heavy lifting work at a day-to-day construction project, you should opt for the most comfortable steel-toe boots. These work best in protecting your toes from all sorts of dangerous hazards at the workplace. Another option is boots made of carbon fiber toes which are tough and also lightweight to work with.
Weather Resistance
If you work outdoors in muddy or wet terrain, it's time to invest in a good pair of waterproof work boots. There are plenty of options that you can find in this list.
Coworker Recommendations
Asking for recommendations from a coworker is not a bad place to start; however, it comes with its downsides. What may work for someone's feet may not work for you.
Everyone's feet are different, which is why comfort is always subjective. It depends on a person's feet shape, the height of arch and body fat, padding on feet bottom, to find the most comfortable work boots.
Purchasing Best Work Boots for Men Online
If you are planning to buy men's work boots online, then you need to be cautious. Look for authorized online sellers first and only buy from branded websites.
Make sure to check the return and exchange policy of retailers before making your purchase. While a shoe seller expert, you are going to try the shoes at home; some do not accept returns if they show any signs of being worn outside.
Also, pay close attention to the timeline of making a return in case they do not fit you right.
Online Buyer Reviews
If you are going to buy your work boots online, do not forget to check reviews of other customers. Pay close attention to every detail of the review. Also, check if the reviews are made from verified customers and are not false reviews from someone who is paid to do a positive review. Remember that reviews like coworker's recommendations are subjective.
Foot Ailments
Comfort is dependent on an individual's foot alignment. If you routinely get blisters or calluses due to your work shoes, then it is a sign that you need to change your uncomfortable shoes with the most comfortable work boots for men.
Assess your current shoes if they are loose or ill-fitted, or maybe too tight. When you buy new shoes, take extra time to find the right fit. It will also help in easing any foot pain that you experience during long hours of work.
If you have any major foot alignment issues like plantar fasciitis, bunions, heel pain, or hammertoes, then consider shopping for work boots that are made to target those comfort zones. Extra cushioning under feet will help in supporting the enhanced arch.
There are many different styles of shoes available in different brands that offer the best remedy to specific feet conditions. However, always remember to do trial and error checks with the shoes you find comfortable.
Expensive Is Not Always Better
You can find work boots starting at the lowest possible range to as high as hundreds of dollars. It may hurt your wallet to spend a huge amount of buying shoes that turn out to be uncomfortable in the end.
When talking about the shoe industry, you get what you pay for. For instance, if you spend money to buy more cushioning and support, you will get that in your shoes. Cheapest shoes may start feeling great initially; however, the comfort does not last long. The cushioned insoles and structure of cheaper shoes will break within 3-6 months.
However, going behind the price may not always turn outright. Sometimes an expensive shoe may end up being the most uncomfortable shoes ever because they are not meant to fit your feet. It is always better to do a wear test before making your final purchase.
Read More- How To Clean White Shoes
Most Comfortable Work Boots FOR Men:
Timberland Pro Hypercharge 6″
These are one of the best work boots for men you will ever get your hands on. A little on the pricier side retailing for $150, these are definitely worth the amount you pay for.
Those classic wheat-colored timberland shoes are not meant to be used for outdoor work for everyone because they are not shock absorbent no matter how many insoles you put in.
These Pro Hypercharge Timberland boots come with anti-fatigue soles and are designed to stress knees, back, and feet less. These are a little pricier than basic but will last for many years.
Original Chippewa Collection Service Utility Boot
These original Chippewa utility boots starting price is $140. These service boots have a slimmer and cleaner shape as compared to average work boots, but these are incredibly sturdy.
The longer you wear these shoes, the better they keep getting and will last you for years to come. You can never go wrong with a pair of Chippewa.
Red Wing 6-Inch Moc Toe 405
Red Wing boots were first produced in 1905. It's been more than a century, and these are still the most comfortable pair of work boots to have in every man's closet. The brand is known for its iconic work with premium quality construction and manufacturing done in the US.
Typically red wing boots cost $200; however, these 405 are priced at $180. These shoes are waterproof and focus on the comfort of the wearers who do not care more about steel toes and other safety features.
If comfort is your first priority with work boots, then this will make the best choice for you.
Danner Bull Run Luxe
We have found a perfect mix of stylish and functionality in these Danner Bull boots. These work boots from Danner bull retail for $210. These have an ortholite footbed that keeps you comfy and locked in all day with a soft wedge sole and slip-resistant features.
These boots serve pure aesthetics with light blue patina contrasting beautifully with red Danner laces in terms of design. The nubuck leather is comfortable, soft, and gorgeous, with a small American flag stitched on the sides. These are doing it work boots, perfect for all kinds of outdoor jobs.
HOKA ONE ONE Tor Ultra Hi Boot
If you do not like wearing bulky shoes, then we have the perfect solution for you. Hoka One is the futuristic pair of boots with sneaker comfort, super lightweight, and cushioned soles to make standing on concrete a piece of cake all day.
Red Wing Pecos 8188
Once you get your hands on Red Wing 8188, you are never going back to any other pair of shoes. These retail for $32 and are worth every penny you pay for them. Undowbleredy, these are the most comfortable work boots and will definitely become your everyday boots as well. Yes, these are good.
You can wear them all day long in every season through heat, snow, or rain and can even dress them up or down. You may need to brush a little to clean any dirt and oil every now and then, but these will never disappoint you.
However, these are so popular they are rarely found in stock and are always sold out. Make sure to buy them as soon as you see them in stock.
White's Foreman
These men's work boots feature clamp-down construction with oil-tanned, water-resistant, and full-grain leather. These are the best work boots for men to wear throughout all seasons and all types of floor, be it mud, snow, or gravel.
White's Foreman boots are resoleable footwear with Ortholite footbed cushioning and brass eyes and hooks along with iron lather shanks. These are the true evolution of classic work boots and will serve you a lifetime no matter what task you do.
Frye Penn Lug Moc Boot
These made-in America boots by Frye feature vintage leather with Goodyear welted construction and rich patina using the goodness of oiled hand treatments. Under the boot, you can find anti-slip rugged lug soles which will keep your feet put on no matter what terrain you work on. These classic work boots have a hard-wearing quality which suits the blue-collar worker job perfectly.
Final Words:
When you work in harsh outdoor conditions, having comfortable and durable footwear becomes a must. From floor to factory and farm, wearing shoes with solid construction and weather-resistant features is a top priority. The above-listed options are some of the most comfortable work boots for men. Before making a random purchase, always do a trial and error test and check the fit properly.
We hope you find this post informative. If you have tried any of the above-mentioned boots, share your reviews in the comments below.