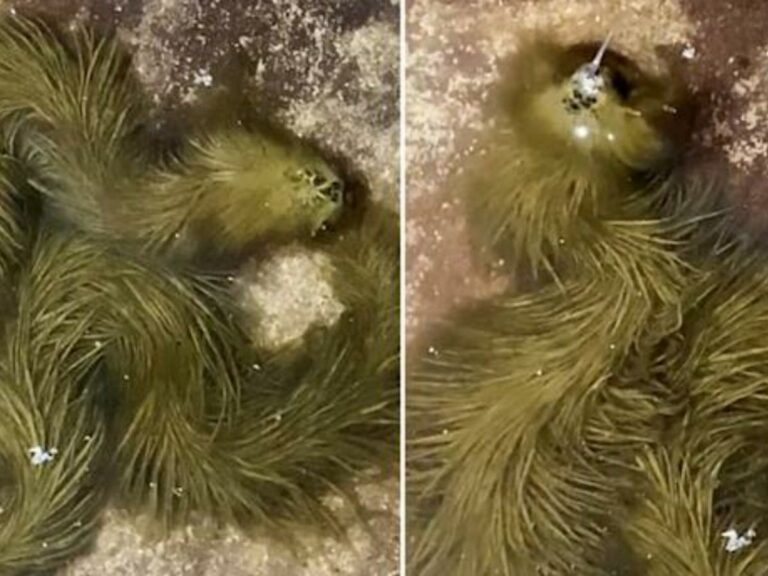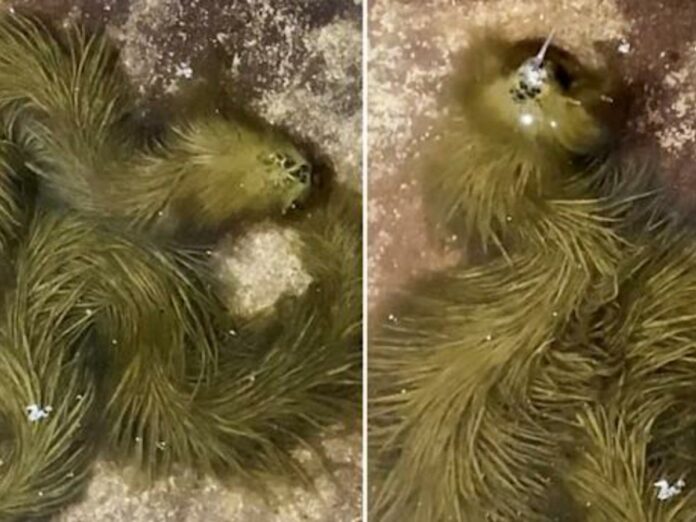 Mr 'Tu' found a two-feet 'furry green snake' in Thailand.
A mysterious Furry green snake arrived on social media, topping trending lists and captivating onlookers worldwide. The two-foot creature was spotted near a Thailand swamp slithering with an unusual fur coat that shifted elegantly in tandem with its movements.
As video clips of this curious reptile quickly spread across YouTube, people were left bemused by the mysterious "furry green" snake, which has become a new internet sensation.
An unexpected encounter in Thailand's Sakhon Nakhon left one local, Tu, age 49, in shock and awe when he noticed a strange creature at his home. With the help of authorities to identify it, this mysterious being is now patiently waiting for its fate under Tu's care until further examination can be done.
Tu's niece, a 30-year-old explorer of the natural world, discovered an alien snake species in her home, as she told yahoo news. Deciding to keep it with them rather than letting it go back into nature, she and her family made the bold decision that would enable others to learn more about this rare creature's identity and characteristics.
Locals speculated that the mysterious creature, with moss-covered skin, could be a puff-faced water snake.
What the Experts Say on Furry Green Snake
Wildlife ARC experts on the NSW Central Coast have uncovered fascinating findings about snakes: these slithering creatures are covered in a layer of keratin or a 'fur-like substance.' Additionally, their puff-faced water snake and masked water snake species can usually be found basking in hot climates.
These mysterious creatures have a large domain, stretching from the North Sumatra region to Salanga Island in Indonesia and Borneo. Their cunning hunting techniques are not limited geographically – they can be spotted as far away as Malaysia Islands and southern Thailand. They use clever tactics such as hiding in water or rocky crevices, truly remarkable hunters of their environment.
ALSO CHECK: HOW A SNAKE PLANT CAN BE BENEFICIAL FOR YOU?
Who Reported it Locally?
A mysterious creature was recently discovered in the Sakhon Nakhon province of Northeast Thailand. According to local reports, this slithering surprise is a never-before-seen breed of furry snake, found by one man named Tu. News website Thaiger has more details on this curious find.
ALSO CHECK: 100+ BEST SNAKE FLOWER TATTOO IDEAS THAT WILL AMAZE YOUR MIND
What are People's Reaction

I don't think it's terrifying! I think it's a snake with fur! And I love all animals with fur…. Maybe I could pet this snake

– A fb User Pamela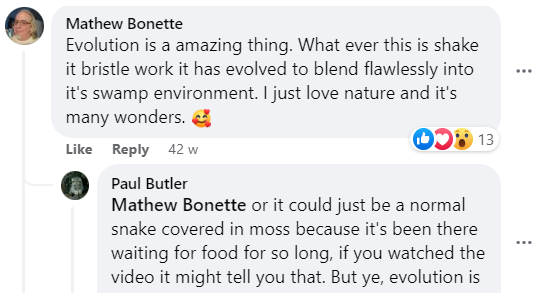 ALSO CHECK: Know More About Snake Tattoo: Meaning and Symbolism