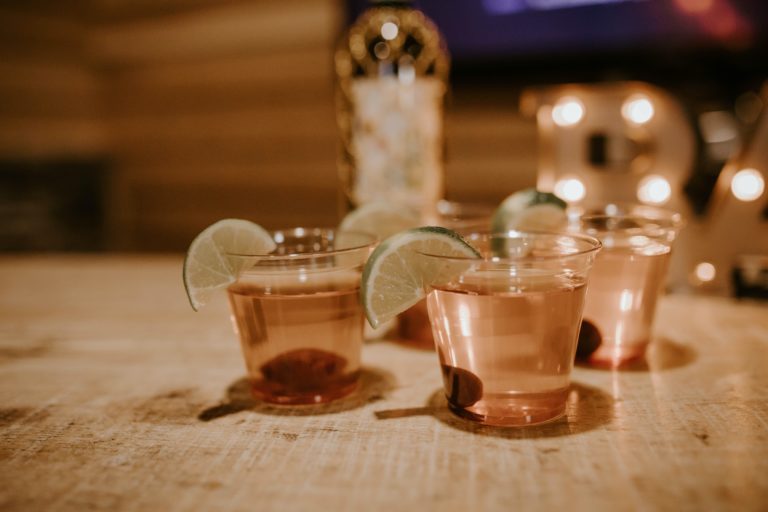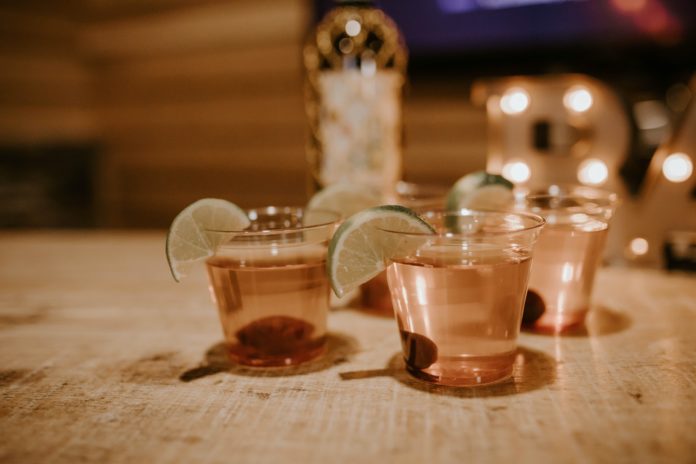 When it comes to luxury things, the tequila may not come on top of your list. This is because not many people are aware of the top tequila line yet. Some say tequila is old-fashioned, but did you know about the most expensive tequila in the world?
There are a few most expensive bottles of tequila worldwide, which not only look supreme but have an ultimate flavor and richness. In this post, we have listed some of the most expensive tequila that is desired by aficionados.
Most Expensive Tequila in the World:
Here is a list of the topmost expensive bottles of tequila worldwide.
Tequila Ley.925 Diamante
With an estimated price of $3.5 million, Ley.925 Diamante is the most expensive bottle of tequila in the world. This premium quality tequila has been aged for seven years in a barrel and was created in Jalisco Hacienda La Capilla distillery.
This high-end tequila is made with 100% premium agave with 42% alcohol content. It was sold in 2012 and contained 1.345 liters of Ley.925 Diamante. The tequila is sold in a gorgeous bottle made with .925 pure platinum that weighs 3.725 kg and is enriched with 4100 white diamonds of 328.59 carats.
This bottle was completed in ten months by seventeen artisans. The designer of this notable and most expensive bottle of tequila is Jose Davalos Mejia. Since the creation of this bottle, it has been displayed in many places like London, Berlin, Paris, and Moscow.
925 Pasion Azteca Ultra Premium Añejo
The second most expensive tequila on this list is 925 Pasion Azteca Anejo, which is also listed in the Guinness book of world records. This high-end tequila was sold to a Mexican collector for $225,000 in 2006.
This tequila is made of pure sap extracted from the Blue Agave plant. It was kept in a barrel for six years after distillation. The price tag of tequila is high due to its uniquely handcrafted bottle.
The bottle is split into two halves, one made of pure white gold while the other with platinum and yellow gold. This one-liter bottle was designed by Fernando Altamirano, who was earlier the CEO of Ley.925.
15th Anniversary Edition Clase Azul
A reputed tequila brand since the year 1997, Azul has come a long way since it first made its debut. Now they have the most expensive tequila bottles named Clase Azul 15th Anniversary Edition. As the name suggests, this bottle was made to celebrate their 15 years in the industry.
This tequila retails for $30,000 and is known to rank 3rd on the list of most expensive tequila. The entire tequila bottle collection is for $450,000, which was donated to a non-profit organization called Fundacion Con Causa Azul.
Azul's 15th Anniversary tequila bottle is made of ceramic which is studded with amber and 24 karats gold. This is a savoring drink and not meant to go down in one shot. This contains a mix of two ultra-aged tequilas.
The fits of tequila from the mix were made in del Senor distillery and were aged in a Spanish barrel for 15 years. The second tequila was produced in Agave distillery and aged for 11 years. The result we get is a magnificent drink which is appreciated by everyone who tries it.
AsomBroso Reserva Del Porto
AsomBroso is one of the most expensive tequila bottles with a price tag of $2,800. This tequila is a limited edition and was released in limited units of alcohol. Each of the decanters is handcrafted in Italy and is embellished with crystal stoppers.
This high-end tequila is made of Blue Agave selected by hand by the distillers. The alcohol is processed and was double aged for five years in French Oak barrels then in Portuguese wine barrels for eleven years.
This helps increase the sugar content and makes liquor sweet which makes it great to sip. Each of these vintage-style bottles is dated and signed. This tequila is desired highly for its smooth and silky flavor and semi-sweet wild cherry aroma.
Barrique de Ponciano Porfidio
Priced at $2,000, Barrique de Ponciano is one of the most expensive tequilas in the world. This belongs to a limited edition series where the band released only 2000 bottles each year to maintain exclusivity.
The tequila is made with 100% Blue Agave which was distilled twice to bring a rich, mellow flavor. After redistilling, it was aged for ten years in French Limousin oak barrels.
This most expensive bottle of tequila is a seventeen-inch high artisan glass bottle that is decorated with 21 karat gold letters. This amber-colored intense flavored Anejo tequila is a hit among enthusiasts.
1800 Coleccion
The Beckmann family is the proud owner of 1800 Coleccion. This tequila is named after the year when it was aged in oak casks for the first time. Priced at $1,800, this is one of the most expensive tequila bottles in the world.
1800 Coleccion is made of mature agave plants and is distilled in French Oak Barrels twice for ten years to add a distinct flavor. This premium tequila blend smells heavenly and carries a delicate taste. It is golden in color and will give you a hint of almond on the tongue.
This is a savory drink and is meant to be sipped rather than down in a shot. This tequila is filled in a custom-designed Belgian crystal bottle trimmed in pewter. The bottle is designed by Gary Baseman and Bosco Sodi. The bottles come in a gorgeous suede leather case.
Rey Sol Anejo
Rey Sol tequila is priced at $400 and is now on the list of most expensive tequila in the world. This brand was first founded in 1886 by Don Delfino Gonzalez.
The high-end tequila has been aged for five years in French Oak barrels. This helps in adding exquisite flavors of vanilla, caramel, and spice. It has prominent woody notes with a hint of sunshine on the tongue to fit the nutty sweetness.
The golden amber tequila comes in a beautiful sun-shaped bottle that appears to be smiling happily.
Tres-Quatro-Cinco
The list of expensive tequila bottles is incomplete without Tres Quatro. It is produced by Enrique Fonseca, who is known as a master distiller and blender.
Extra-Anejo is a spectacular and premium tequila that is made by mixing 50% five years, 30% three, and 40% four-year-old tequilas, all aged in French Oak Barrels. This adds a distinct flavor and aroma to this alcohol.
Tres-Quatro-Cinco has a golden brown color and is stored in a crystal decanter. This premium bottle is designed and signed personally by Alonso Gonzalez, who is a famous Mexican artist.
This tequila is meant to savor and is a limited edition series by the brand. Every year only 1000 bottles are manufactured for their tequila, which makes it premium.
Casa Herradura Selección Suprema
Tagged at $360, Casa Herradura Seleccion is one of the most expensive bottles of tequila in the world. This supreme drink was made in 1990 and has impressed enthusiasts since then.
This tequila has won many awards and accolades like the 2012 Gold Medal at the World Spirits Competition in San Francisco. This high-end tequila drink has a smooth finish in every sip. It is made with agave plant harvested with pina to get the desired flavor and is cooked for 24 hours in brick and stone ovens. Then it is aged for 49 months.
This tequila has a beautiful aroma of vanilla, rose petals, agave, and wood, which gives a soft and creamy finish. It has 40% alcohol content and is filled with a beautiful amber bottle to look distinct.
Don Julio Real
Another premium tequila bottle is Don Julio Real which was only sold in Mexico earlier. However, with mass production, it is now available in most places around the globe.
This tequila retails for $350, making it one of the most expensive tequila bottles. It is produced by Don Julio Gonzalez, who has taken proper care of every detail to achieve this magnificent drink.
This drink is aged in an American white oak barrel for 3-5 years. It has a beautiful golden hue which makes it look premium. The hint of caramel, vanilla, and chocolate with the low almond mix, gives it a magnificent aroma and flavor.
The tequila bottle is even rare, adorned with agave plant leaves on top. This is a sophisticated and valuable drink that is smooth, soft, and rich with a warm finish.
Gran Patron Platinum
Gran Patron Platinum retails for $250, is meant to be sipped slowly to enjoy its flavor. This tequila is also used to make cocktails. The 750 ml bottle contains 40% alcohol content.
Gran Patron tequila comes in a premium and uniquely shaped bottle, enclosed in velvet and then packed in a hand-made maple wooden box.
This is known as one of the smoothest tequila in the world, made with 1005 agave. The agave used to make this tequila is hand-selected to achieve an appropriate sugar level.
This drink is distilled three times and then aged in Bordeaux Casks. It helps in removing the natural odor of the drink and gives a crisp, clear amber color to the beverage. It has notes of wood, raising, and vanilla with hints of citrus. Gran Patrol has a long-lasting smooth finish with a subtle hint of black pepper.
This tequila is a classic spirit that gets the most deserved respect and attention. The beverage boasts several aromas like caramel, honey, pepper, and flavors of earth, wood, spice, and vanilla.
This tequila was first made in the 16th century containing 38% alcohol. It takes a lot of time and passion for finding the right balance of beverages. You can get it for as low as $30 to as high as a million dollars. It depends on the pockets of the buyer.