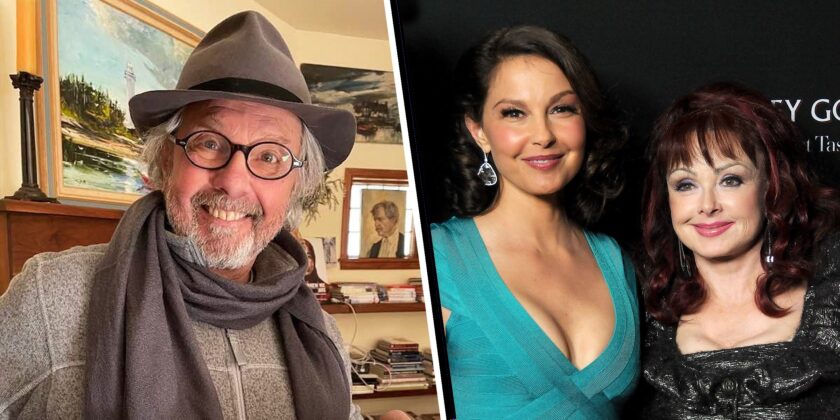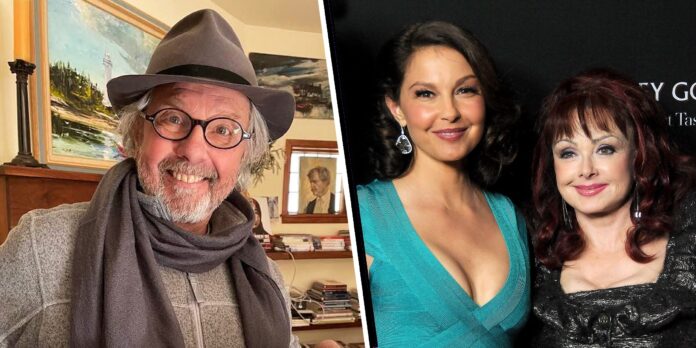 Michael Ciminella gained name and fame as Naomi Judd's ex-spouse and the father of their daughter, Ashley Judd. Their marriage happened when they were young, long before Naomi adopted her name.
However, their marital bond lasted for a short period of time. While Naomi achieved worldwide fame as a singer, Ciminella stepped away from the public eye with their daughter Wynonna Judd. However, he always fulfilled his role as a loving father.
Key Points Covered in The Article
Michael Ciminella gained fame as Naomi Judd's ex-spouse and father of their daughter, Ashley Judd.
He is a businessman's son and established Ashland Aluminum Co.
Ciminella has always fulfilled his role as a loving father to Ashley and supported her in times of need.
He also played a role as a father figure to Wynonna Judd, although they had a legal dispute in 2012.
Ciminella is currently happily married to Mollie Whitelaw.
He is actively engaged in supporting Ashley's political and social causes.
Ciminella has a fondness for animals, particularly birds.
Naomi Judd found love again with Larry Strickland, but tragically, she took her own life.
Ciminella and Naomi divorced in 1972, and Naomi went on to have a successful career in the entertainment industry.
Michael Ciminella is currently alive and leading a peaceful life in Kentucky.
Michael Ciminella Is a Businessman's Son
Born and raised in Ashland, Kentucky, Michael Ciminella now resides in Louisville. He completed his high school education at Fork Union Military Academy. He went on to get a business degree from Transylvania University.
After graduating in 1967, Ciminella pursued further studies, getting an MBA from the University of California.
His professional journey includes working as a Freelance Remote Sports Production specialist for various networks, such as CBS, ABC, NBC Sports, and ESPN. Also, he gained experience in the marketing department of an Aerospace subcontractor.
Walking in the footsteps of his late father, who shared the same name, Naomi Judd's ex-husband entered into the business world. Ciminella established Ashland Aluminum Co., a unique enterprise based in Ashland, Kentucky.
Michael Ciminella: Ashley Judd's Supportive Father
On April 19, 1968, Ciminella happily welcomed his firstborn, Ashley Judd, into the world. This happened four years after his marriage to his ex-spouse. While Ashley did not pursue a singing career like her mother, she entered the entertainment world as an actress.
Beyond her acting career, Ashley became an advocate for various social causes, showing her commitment to making a positive impact. Ciminella shares a similar bond with his daughter, including being a feminist, as said by Ashley herself.
The bond between Ciminella and Ashley is powerful, with the father always standing by her side in times of need.
This was clear when Ashley faced an accident in the Democratic Republic of the Congo (DRC). Requiring urgent surgery, she travelled to South Africa, where Ciminella flew by her side throughout her hospitalization.
Ashley expressed her appreciation for her father, describing him as her support, companion, and valuable resource. He helped her in consultations with a number of doctors, providing a critical support system.
Ciminella's kind and loving company offered comfort as she showed tears during challenging moments.
Finally, it was because of disaster travel insurance and an Air Ambulance they started a journey back to the United States, including four flights of 22 hours.
"He has been my rock, companion, resource, helped me listen to so many doctors, critical support system, and kind, loving presence as I have wept and wept. We then made the 22-hour – 4 flights – to America thanks to unbelievably efficient disaster travel insurance on an Air Ambulance," Ashley shared."
By maintaining a strong father-daughter relationship, Michael Ciminella and Ashley Judd show the power of unconditional support and love in overcoming life's problems.
Wynonna Judd: Michael Ciminella's Role as a Father
Wynonna Judd had Michael Ciminella as support, considering him her father during her upbringing. For years, she believed that he was her biological father.
It was in the early 1990s that she came to know the identity of her birth father. However, they have yet to have the opportunity to meet in person.
He passed away before I had the chance to meet him. I hope to meet with him in Heaven," Wynonna said in a tweet, showing her love for his biological father.
I never knew my Earthly Father. He died before I could meet him. I pray he'll greet me in Heaven. #ICanOnly
Imagine pic.twitter.com/eU4Cqzl5jO

— Wynonna (@Wynonna) June 19, 2016
However, Ciminella and Wynonna faced a burden in 2012 when she took legal action against him for defaulting on a loan. As per the claim, Ciminella acquired property and borrowed $200,000 from his daughter, attached with a note.
He failed to repay the amount, with interest and late fees. In response, Ciminella's legal representation argued that the property was originally given as a gift from Wynonna to her father.
However, she wanted to reclaim it after 18 years due to her financial needs.
Despite the legal dispute, the relationship between Wynonna Judd and Michael Ciminella is full of complexities and challenges that can appear from the family perspective, which is clearly showing the importance of open communication and understanding.
Michael Ciminella: Living a Happily Married Life in Louisville
In the present, Ciminella finds joy in his marriage to Mollie Whitelaw, a resident of Louisville, Kentucky. Their marriage took place on November 8, 2010, marking the beginning of their journey.
Whitelaw pursued her studies at Converse University before continuing her education at the University of Louisville.
She devoted herself to various fields at the University of Louisville, gaining a Bachelor of Arts degree in Art History, Fine and Studio Arts, Secondary Education, and Teaching.
Currently, Whitelaw holds a position as a Management Professional at a separate non-profit organization situated in Kentucky.
Their wedding bond continues to grow stronger from all signs, and Ciminella and Whitelaw maintain a balanced relationship.
Ciminella's social media posts reveal their shared experiences, including travel adventures and loved moments. Their mutual happiness is proof as they start on life's journey side by side.
What's Happening with Michael Ciminella in 2022?
Besides enjoying time with his wife, Ciminella plays a significant role in supporting his daughter. His social media activity shows his engagement in political matters and social causes, which are Ashley's interests.
Ciminella has a fondness for animals, mainly birds. He even introduces his pet cat, Cleo, to his Facebook followers from time to time. In one of his posts, he shared a meeting with a mockingbird near his home, showing his love for nature.
While Ciminella continues living life, his ex-wife, Naomi, also found love again when she met Larry Strickland in 1979. Their interests made falling in love. However, it took a decade before Naomi and Strickland to get married.
Their marriage of 30 years was full of comfortable routines. Naomi commented on their everyday activities, mentioning Red Lobster and Cracker Barrel visits.
She shared every special moment of Strickland's meeting with a rattlesnake while using a Bush Hog mower on their farm.
Strickland always supported Naomi Judd throughout her career and her struggles with mental health. Their relationship stood as a symbol of strength within the industry.
Sadly, the shocking time occurred when Naomi took her own life and committed suicide. Despite this tragic result, their partnership remains highly considered one of the power couples in the entertainment world.
Michael Ciminella: Naomi Judd's Spouse
In 1964, Ciminella tied the knot with his classmate, Naomi, just days before her 18th birthday. At that time, the singer was already expecting her first child, Wynonna, whom she conceived with her high school love, Charles Jordan, a football player.
Naomi's graduation ceremony was missed due to her giving birth. Still, she started a new chapter in Los Angeles in 1968, followed by Ciminella and her firstborn.
The couple welcomed another daughter, Ashley, in 1968. However, despite having a family, Ciminella and Naomi's love story ended after a few years, leading to their divorce in 1972.
Naomi was responsible for raising her daughters while continuing a nursing education at the College of Marin.
As Naomi's career turned towards the entertainment industry, her singing aspirations grew with her daughter, Wynonna. Together, they formed a successful musical duo called The Judds, leaving a long-term impact on the music background.
In addition to her achievements as a singer, Naomi also made strides as a producer and actress, earning praise for her involvement in projects like "Route 65 Nashville," "Someone Like You," and "An Evergreen Christmas."
Unluckily, on April 30, 2022, Naomi passed away at 76, leaving her family destroyed. In a statement, her loved ones shared the sad news of her suicide at her home in Tennessee.
FAQs
Does Michael Ciminella have a different father?
Yes, Michael Ciminella and Naomi Judd's daughters, Ashley and Wynonna Judd, have different fathers. Ashley's father is Michael C. Ciminella, while Wynonna's father is Charles Jordan, Naomi Judd's ex-boyfriend.
What happened to Wynonna Judd's father?
Charles Jordan passed away on August 10, 2000, in Louisa, Kentucky.
How old is Michael C. Ciminella?
Born in 1945, Michael C. Ciminella is currently 78 years old as of 2023.
What is Michael C. Ciminella known for?
Michael C. Ciminella gained recognition as the first husband of the famous country music icon Naomi Judd.
What was Michael C. Ciminella's profession?
Michael C. Ciminella worked as a businessman and marketing consultant in the horse racing industry.
What is Ashley Judd's birth name?
Ashley Judd's birth name is Ashley Tyler Ciminella.
Who are Ashley Judd's parents?
Ashley Judd's father is Michael Ciminella, and her mother is Naomi Judd.
How old is Michael Ciminella?
Michael Ciminella was born in 1945 and is currently 78 years old.
Is Michael Ciminella still alive?
Despite rumours claiming his death in 1992, Michael Ciminella is alive and leading a peaceful life in Kentucky. Since his divorce from Naomi Judd, he has stayed unmarried.
Conclusion
In conclusion, Michael Ciminella has achieved great success as a successful entrepreneur. He and Naomi Judd have been in a pleasant marriage for more than two decades, and their marriage has blessed them with three children. Ciminella was satisfied being a loving father and husband, and their relationship appeared to be filled with happiness. Throughout their journey together, he has always supported Judd's career and takes massive fulfilment in her achievements. Whereas Ciminella prefers to maintain a private life and avoids public attention, he plays an important role in Judd's life, and she believes that she gets much of her success from his consistent support.
RELATED POSTS:
Who Are Wynonna Judd's Children? Meet Grace and Elijah
Who is Elijah Judd? Meet Wynonna Judd's son, her pride and joy
Naomi Judd's Heartbreaking Suicide Note: "Do Not Let Wy Come to My Funeral"
Who is Grace Pauline Kelley? That's Been Tagged As Wynonna Judd's Troubled Daughter