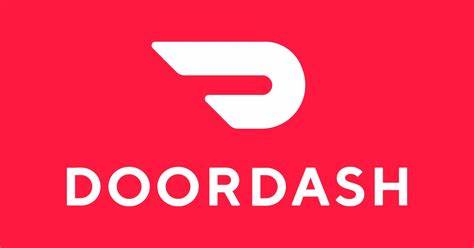 Do you want to know how to cancel a DoorDash order and how does DoorDash work? In this post, we will explain everything about DoorDash in detail.
DoorDash is a popular food delivery service that delivers food from restaurants that do not serve or deliver in your area. This service benefits both large restaurant chains and local eateries and offers convenience to both customers and businesses like tracking the order, making online payments with tipping.
How Does DoorDash Work?
DoorDash is a unified web interface that allows you to place orders from local restaurant menus. This company makes door-to-door deliveries from restaurants that offer take-out. Once you place the order, "a Dasher" picks it up from the restaurant and delivers it to your house.
If you are hungry and don't feel like cooking, just go to the DoorDash website or mobile and place your order from your favorite restaurant.
How To Sign Up For DoorDash?
Below we have mentioned the steps to sign up for DoorDash and place an order.
Open your web browser and go to the DoorDash website.
Click on the Sign-up button on the top right corner of the screen. If you already have a registered account, you can click on Sign in.
Complete the registration form to login into the DoorDash account.
Read More- How To Start An eCommerce Business?
Steps to Place Order on DoorDash:
In the search bar, enter the type of food you want to eat or the restaurant's name from where you would like to order.
From the horizontal menu, choose a food category.
Scroll down and click on See All category. Some of the popular categories on DoorDash are- National Favorites, Fastest Near You, Special Offers, Celebrate Holiday, Convenience, and Grocery.
Select from many restaurants displayed on the screen
Once you have picked the food or restaurant, you will be directed to the restaurant's page, which shows the star ratings, hours of operation, distance from your location, and delivery time.
The restaurant's menu is broken into categories with various links for easy navigation. The topmost section shows the most popular items. You can scroll down the menu and choose items that you would like to order.
DoorDash also offers the chace to customize some dishes by adding special instructions. You can also choose from add ons in your cart.
After adding everything to the cart, click on Checkout. The screen will display the complete breakdown of your order and subtotal.
You can also schedule a specific time for delivery or get it delivered as soon as it's ready.
Enter your payment details. You can select between PayPal or Credit/Debit card. If you are using a personal device, save the details from ordering later.
If you have a discount code, go to Promo Code and enter your details.
In order to summarize, you can add a tip for the Dasher. Make sure your delivery address entered is correct, then click on Place Order.
There will be a large amp displayed on your screen showing the real-time update of your order progress.
After you receive your order, you can rate the food and your Dasher.
When you are ready to order again, you can log in to your account and start your order process all over again. 
Read More- This Is A Complete guide on Smart Watches
Who Are Dashers?
Dashers are the delivery workers who bring your food from the restaurant to your doorsteps. They use the vehicles to make deliveries, much like Uber Eats. You can sign up to become a dasher for the Doordash site. After they review your application and if you are approved, you can start accepting orders via the Dasher app of DoorDash.
Dashers are paid a salary by DoorDash and also customer tips. Being a dasher works great as a part-time job because they can easily set the schedule and also choose which delivery to expect.
Steps to cancel a DoorDash order on the mobile app
Open the app and go to the Orders tab.
On top of the Orders menu, you will see your order progress. You can view it by clicking on View Order.
Click on the Help tab in the top right corner of your app screen.
Now you will be redirected to the Customer Support menu. Click on Can I Cancel Order.
DoorDash will then notify you about your refund type. If you still wish to cancel, you can tap on "Cancel Order," and your order will be canceled.
Steps to cancel a DoorDash order on a website
On your screen, click on the Hamburger icon in the upper left corner. This will open the menu page.
Go to Orders in the menu.
Choose the order you would like to cancel.
Click on Cancel order.
Confirm order cancellation. Now you will be shown the refund type you will receive beforehand.
What kind of refund to expect when you cancel an order on DoorDash?
How much time it takes you to cancel the doordash order decides what kind of refund you will get. If you cancel an order before the restaurant confirms the order, you will get a full refund for your order. However, it is important to note that you get only a few seconds to do this. If you can place an order on DoorDash after the restaurant confirms, you will receive a partial refund only before assigning the courier. This is because DoorDash will have to pay the driver and the restaurant because they have already prepared the food.
If you cancel your DoorDash order after it is packed, you will not get any refund. Now it's your choice whether you would like to get the food delivered or cancel it.
Final Words:
Now you know everything about how DoorDash works and how you can place or cancel your DoorDash order. You must be craving some delicious cheesy food after reading so much. Go to DoorDash and place your order.
Hey, Wait! Before you leave, do not forget to leave a comment down below. We would love to know your reviews on this DoorDash guide.