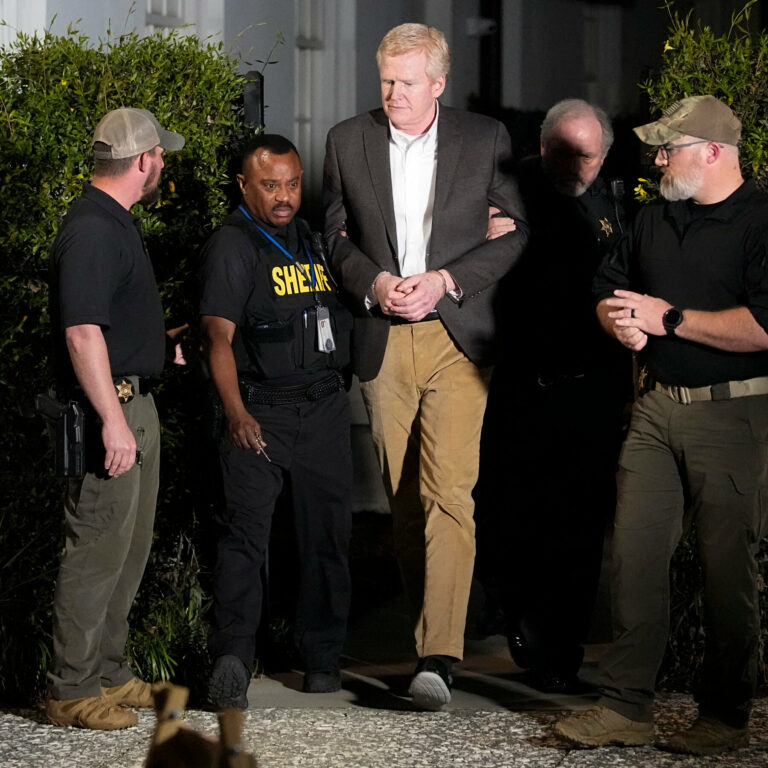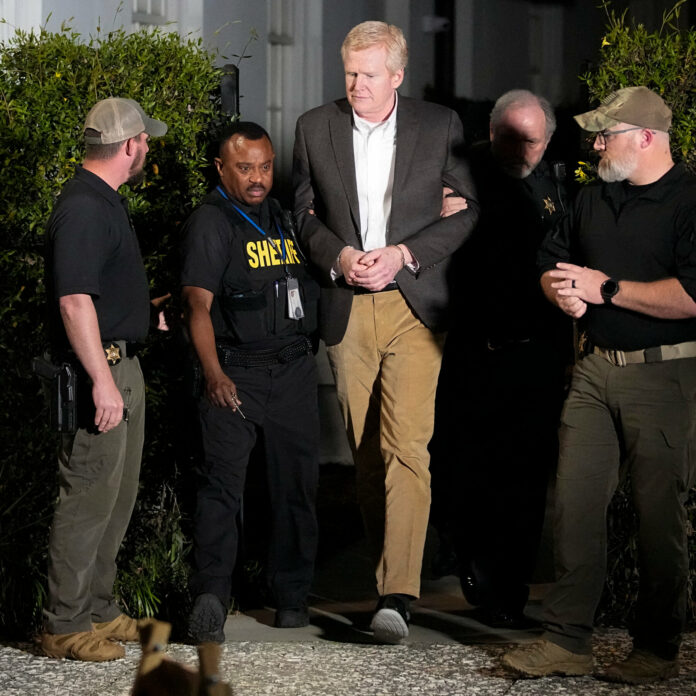 Have you ever been curious about Alex Murdaugh height? He is a member of the famous Murdaugh family and has recently garnered attention due to a tragic event involving his wife and son. Many people want to know how tall he is. This article will provide information about his height and an update on his case.
How tall is Alex Murdaugh in feet?
According to recent reports, Alex Murdaugh, a South Carolina attorney facing a tarnished reputation, is reportedly 6 feet 4 inches tall and weighs 94 kilograms. However, a surprising development has emerged in his highly publicized double-murder trial. It suggests that the individual who shot Alex's wife, Maggie, might have been significantly shorter than Alex.
A defence witness in the trial claims that Maggie was allegedly shot by someone standing at just 5 feet 2 inches tall, which is notably shorter than Alex. This revelation casts doubt on Alex's alleged involvement in his wife's murder, as indicated by the witness's testimony.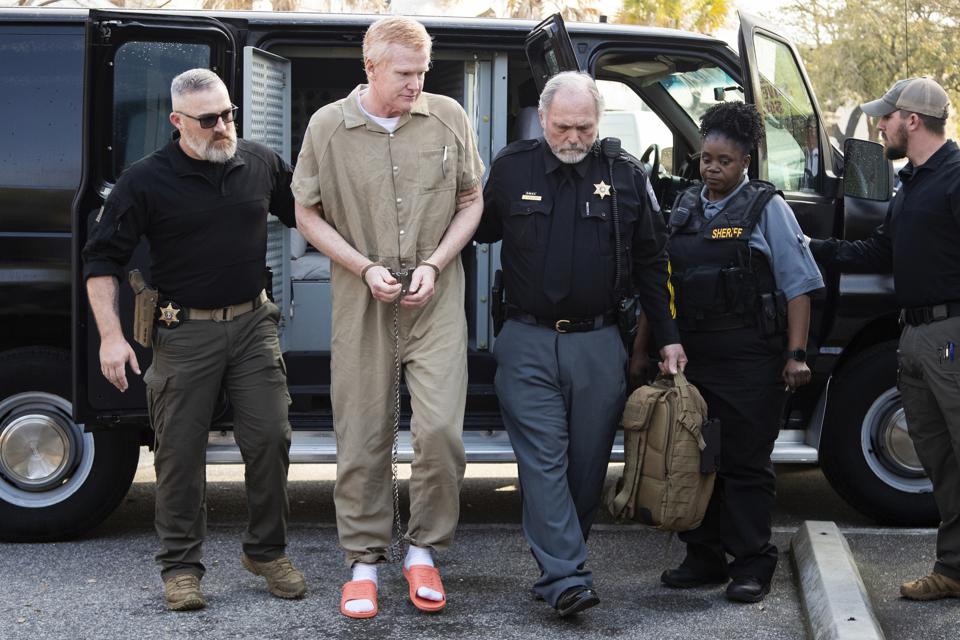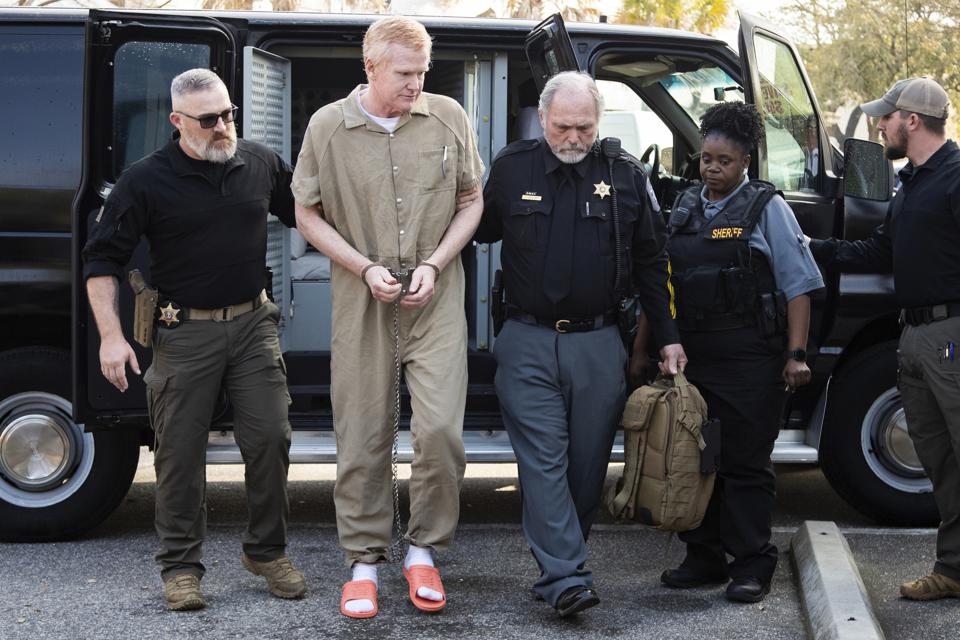 A report from Independence.co.uk suggests that this new information could have important implications for the upcoming trial and the ongoing investigation into the tragic deaths of Maggie and their son, Paul. The difference in height between the shooter and Alex raises fresh questions and uncertainties about the case. How the prosecution and defence teams will handle this revelation remains to be seen.
It's crucial to remember that the investigation into the Murdaugh homicides is still ongoing. As the trial progresses, additional details and evidence may emerge. Given the significant public interest and media coverage surrounding this case, relying on accurate reporting and trustworthy sources is essential to grasp the complexities of this tragic situation.
Defence witnesses said Alex Murdaugh's height made him an 'unlikely' suspect.
Amid Alex's highly publicized double-murder trial, a defence witness revealed that Maggie, aged 52, had been shot by an individual who measured just 5 feet 2 inches in height, significantly shorter than her husband Alex, who stands at 6 feet 4 inches. The Independent documented this revelation.
According to the witness's statement, it appeared highly improbable that someone as tall as Alex could have been responsible for shooting his wife and their youngest son, Paul.
Mike Sutton, a forensic engineer from North Carolina, explained, asserting that it would be "doubtful" for Alex, given his tall stature, to be the one who shot Maggie and left bullet holes in the walls of the dog kennels on the evening of June 7, 2021.
Sutton believed that the shooter, armed with an AR-15-style rifle, must have been between 5 feet 2 inches and 5 feet 4 inches in height, based on the path of one of the bullets discovered at the crime scene.
However, it's essential to emphasize that Alex Murdaugh is 6 feet 4 inches tall.
Considering Alex Murdaugh's height, Sutton clarified that he would be doubtful to have discharged the shots that led to his wife's tragic demise. Sutton said, "In my opinion, it's doubtful he fired that shot."
Sutton elaborated, "You must be bending over and have your shooting hand down at or below your kneecap. It just makes it unlikely that a tall person made that shot."
Who is Alex Murdaugh's wife and youngest son?
However, the former attorney, Alex, was found guilty of deliberately causing the deaths of his wife and son, Paul. It was believed to be an effort to gain sympathy and divert attention from financial troubles jeopardizing his career.
Paul Murdaugh, at 22, was the youngest son of Alex Murdaugh and Maggie Branstetter. He was a student at the University of South Carolina when he tragically died.
On June 7, 2021, the lifeless bodies of Paul and his mother, Maggie, were discovered, both having suffered fatal gunshot wounds near their residence in South Carolina.
The shocking deaths of Paul and his mother deeply saddened many, and the investigation into their murders is still ongoing.
How much was Alex Murdaugh worth?
As stated by Exact Net Worth, Alex, the South Carolina attorney who has been convicted, is estimated to have a net worth of approximately $1 million. In his previous career as a lawyer, he used to earn an annual income of $250,000.
Notably, Alex was a partner in the law firm 'Peters Murdaugh Parker Eltzroth & Detrick,' which has a long history dating back to its founding in 1910 in Hampton County. What's intriguing is that his great-grandfather, Randolph Murdaugh Sr., was the person who initially established this law firm.
Alex Mardaugh Case
Prominent American Lawyer Alex Murdaugh convicted of murdering wife and son

The Alex Murdaugh trial concluded with Murdaugh being found guilty of killing his wife and son by a jury. But why did he kill them? Watch here to know more.#Americanlawyer #AlexMurdaugh #NewsMo pic.twitter.com/CHKbAKynnp

— IndiaToday (@IndiaToday) March 3, 2023
Alex Murdaugh's situation provides some crucial lessons for us to consider. One of the most prominent lessons is the significance of honesty and integrity. Allegedly, Murdaugh engaged in a pattern of dishonesty and deceit, resulting in losing his law license and various consequences. This serves as a reminder that deception can have far-reaching effects beyond an individual's reputation or legal status.
This case also underscores the importance of seeking assistance when facing personal or emotional challenges. It's possible that Murdaugh's struggles with substance abuse and mental health issues contributed to his alleged wrongdoings. By seeking professional help and support, individuals can receive the guidance needed to overcome difficulties and lead healthier, more productive lives.
Finally, the Alex Murdaugh case prompts us to recognize the value of human life and the need to respect the dignity and worth of every individual. The tragic deaths of Paul and Maggie Murdaugh have left a lasting impact on their family, friends, and community. By acknowledging the worth of every person's life and treating others with kindness and respect, we can contribute to building a fairer and more harmonious society.
FAQs
Who Is Alex Murdaugh?
Alex Murdaugh is an ex-attorney from South Carolina who became widely recognized when his wife and son were tragically killed in June 2021. He was later charged with their murders in July 2022.
What Was Alex Murdaugh Charged With?
Alex Murdaugh was charged with two counts of murder and two counts of possessing a weapon during a violent crime in connection with the deaths of his wife, Maggie, and son, Paul.
Why Was Alex Murdaugh a Person of Interest in The Murders?
From the beginning of the investigation, the South Carolina Law Enforcement Division (SLED) focused on Alex Murdaugh because he found the bodies and was the last known person to have seen them alive.
What Other Legal Issues Has Alex Murdaugh Faced?
In September 2021, Alex Murdaugh's permission to practice law in South Carolina was temporarily revoked, and he later resigned from his family's law firm. Accusations of financial mismanagement and the alleged misappropriation of funds prompted these actions. He also faced legal action from individuals who were once his clients.
What Is the Latest Update on Alex Murdaugh's Case?
As of March 2023, Alex Murdaugh is awaiting trial for the murder charges. Due to the extensive attention the case has received, his legal team has requested a change in the trial's location.
Read More: Is Alex Murdaugh In Jail: Alex Murdaugh's Prison Disciplinary Troubles and Insights into the Case