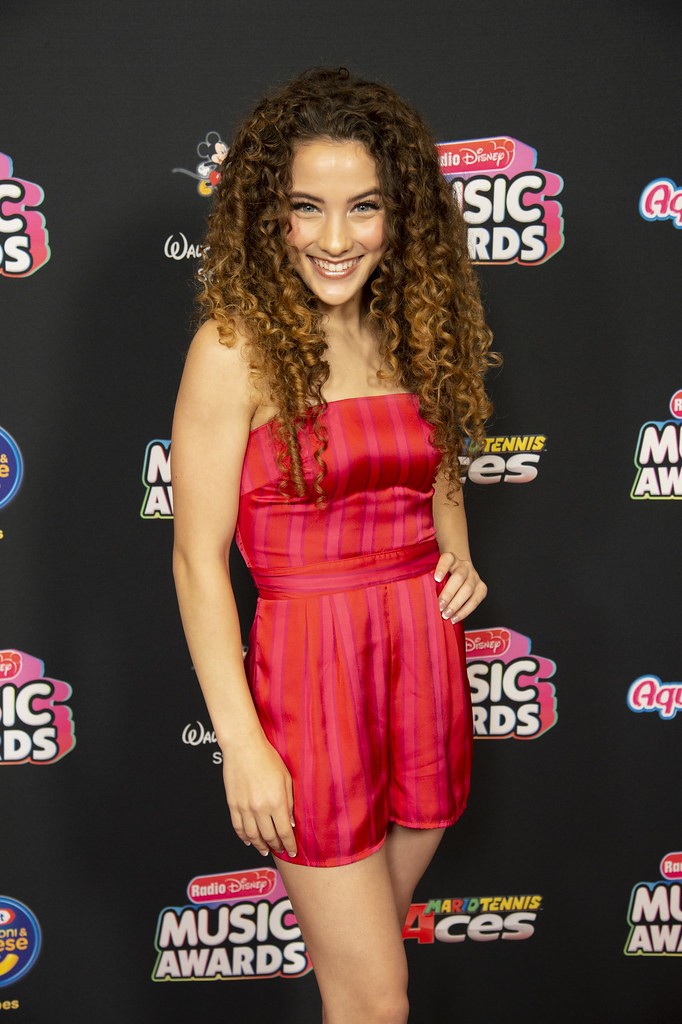 Name- Sofie Clarice Dossi
Date of birth- June 21, 2001
Nationality- United States of America
Profession- American contortionist, gymnastics, social media influencer
If you are a fan of Sofie Dossi and want to know everything about her, including how old is Sofie Dossi? Then you are on the right article.
Sofie Dossi, also known as the bendy girl, is one of the golden buzzer recipients and finalists of the 11th season of America's got talent. She impressed the judges with her contortion, aerial and hand balancing skills. In 2017 she was nominated for a stream award in the live category. She is a popular tik-tok star and youtuber.
In 2018 she appeared in the Brat web series "bross cheer". She is also an actress and has played many roles in many Disney shows and other series.
Early life
Sofie Dossi found her interest in contortion when she was just 12 years old. Till now, she has performed in many shows and events as a contortionist/ aerialist.
About family of Sofie Dossi:
Mother name – Abir, was a pilate instructor
Father name- Mike Dossi, businessman
Brother name- Zak Dossi
Sofie's family has played a big role in her journey and social media success. Her father helped her financially in the early stage of her career, and her brother played the role of her cameraperson, editor, co-star and co-producers.
Read more- Billion Dollar World Of Jeff Bezos, The Founder Of Amazon
Career
Sofie Dossi is an American gymnastic, contortionist, television personality and social media influencer. She gained her popularity after getting the golden buzzer in America's got talent. At present, Sofie has around 10 million subscribers on tik tok, 4 million followers on Instagram and 4.97 million subscribers on youtube.
Sofie Dossi's first show was Reba Mcentire, where she served as a guest judge and showcased her skills by arrowing an apple with her body bent at a 360-degree angle.
After this, she appeared in many shows like America's got talent, the doctor, mythical good morning, the physics show, the talent show, and many more.
She also got featured on billboards, and she has performed her skill live all over the world. After making a big feature on billboard, she got the title/tag of "the bendy girl". 
Sofie Dossi youtube
On 15 november, 2013 sofie dossi launched her youtube channel "Sofie Dossi". Her first post was the recording of America's Got talent. Till now, she has reached around 4.97 million subscribers on her youtube channel, which features prank vlogs, dare challenges, collabs, and many more.
The most popular video on her channel is "Marshmallow & Anne-marrie- FRIENDS" (music video by Sofie Dossi). This video was posted on March 30, 2018, and reached 118 million views in the first week of its release.
Sofie Dossi also debuted in the Disney comic "K.C. Undercover" in 2016.
Sofie dossi net worth
Though Sofie Dossi has never mentioned her net worth, some experts estimated Sofie Dossi's net worth to be around $250-300 million.
Awards
Sofie Dossi has earned many awards in her career; some of them are:
streamy award
tik tok award
youtube button
Also, many tv shows are awarded.
More about Sofie Dossi
Body measurement
Sofie Dossi has a charming personality with a beautiful face. She has a pear-shaped body with sparkling blue eyes and curly brown hair.
Considering her body measurements, it measures 32B-24 33 inches; waist and hip size respectively. Her height is around 5 feet, and her weight is around 45 kg.
Since most of the people seemed to be curious to know how old is Sofie Dossi?
So for them, a few days back, Sofie Dossi has revealed that she is just 21 years old.
Social media
Sofie Dossi is active on many different social media platforms like Instagram, Youtube, Facebook, Twitter, Snapchat, etc.
She has 4 million followers on Instagram, 46k followers on Twitter, 179k followers on Facebook, 4.97 million subscribers on youtube.
Sofie Dossi has also mentioned her email id publicly sofie@sofiedossi.com for business enquiries and collaborations.
She also owns an online merchandise name as "Sofie Dossi apparel & accessories."
Read more- Tom Holland Net Worth AKA The Spiderman
Some interesting facts about Sofie Dossi and her family
Sofie Dossi launched her own clothing store, "items limits by Sofie Dossi."
In 2017, Sofie was honoured by sports illustrated magazine as "halftime
Performer of the year".
She is a pet lover
Sofie Dossi family is still alive
Her favourite actress is Angelina Jolie
She learned gymnastics by herself
Her house is full of mats
She loves Arabian and Italian cuisines
Her favourite colour is yellow
Some popular quotes by Sofie Dossi
"Jump off the dreams flip off the stars
Follow your dreams and reach for the stars."
"Life is not about finding yourself
Life is about creating yourself."
Want to get flexible like Sofie Dossi?
Well, Sofie Dossi is an inspiration and role model for many of us. So for those, who want to have a body as flexible as Sofie Dossi, here are some lifestyle changes to adopt:
Follow a good static stretch routine, as it is the simplest way of making your body flexible. Some of the common static stretch routines are standing quad stretch, cross body shoulder stretch, seated twist and many more.
Dynamic Stretch, after completing static Stretch, follows a good routine for dynamic Stretch as it makes your body active and agile.
Rotational Moves help the body become more flexible. Some of the common rotational moves to follow are internal shoulder rotation, external shoulder rotation, sandbox, windmills etc.
Follow a flexible HIIT routine to loosen up the tight muscles to gain more flexibility.
Maintain a healthy diet as it is very important to keep the body fit and avoid any extra fat deposition in the body
Read more- Marvel Legend Thor- Everything About God Of Storm
Final Words
Sofie Dossi's success is the result of her own hard work and dedication. She learnt most of her skills on her own, that too, at a very young age. She has showcased her different talents in multiple shows in breathtaking ways. So, along with answering your question, "how old is Sofie Dossi" we have covered many other interesting facts about Sofie Dossi's life.
If you liked the article and found every piece of information you were looking for in it, then hit the like button and leave a comment stating what amazed you the most about Sofie Dossi's Life.