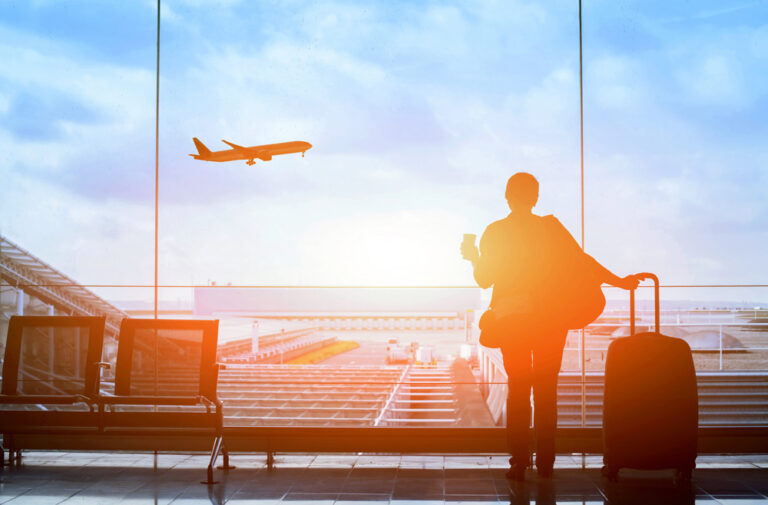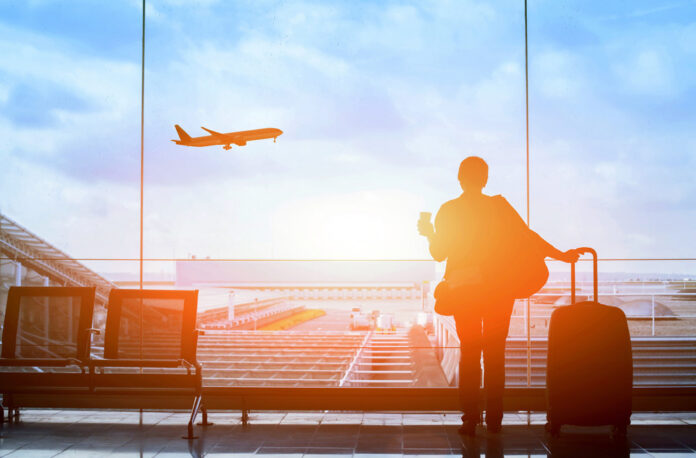 Sign up for airline newsletters to be the first to know about sales. Cheap fares often only last a few days (or even hours!), so you must act fast.
Check With Your Travel Agent
Some travel agents (especially local agencies) have airline relationships and can offer exclusive deals unavailable online. In addition, some travel agents can also offer bundled packages that include flights and hotels, or car rentals.
If you want to be alerted when deals are available, sign up for flight deal newsletters from booking sites. They'll send you daily airfare news and price drops.
Consider subscribing to airline bargain notifications for flights abroad. Given that many airlines are prepared to offer unsold seats at steep discounts, these push notifications may encourage booking a last-minute trip to a location you might not have thought about. Click the link https://www.retailmenot.com/view/hotels.com for additional details about inexpensive airfares.
Check With Your Hotel
While it may seem counterintuitive to book a flight and hotel together, sometimes it can be much cheaper than booking them separately.
It is especially true if you use sites that specialize in finding flight and hotel deals or bundle them into vacation packages.
For example, Travelocity specializes in flights and hotels and offers transparent pricing with a price match guarantee. They also offer a wide selection of hotel and flight options from budget airlines like Norwegian Air.
They're always looking for mistake fares and super cheap flash sales. You can filter for direct flights, number of layovers, cabin class, airline alliances, and more. It also allows you to track prices and get alerts when they change.
Check With Cheap Flights
Flight deals are constantly changing and often sell out quickly. That's why cheap flights are a great resource to have on hand. The site provides flight deal alerts to members.
Depending on your membership, free members can follow up to five airports, and premium and elite members can follow up to 10.
The website's team is continually monitoring prices in real time. They also hunt for deals other sites might miss, like mistake fares (when airlines publish cheaper fares than intended) and airline promotions.
Its $ 39-a-year premium membership gives members access to these deals and exclusive peak season and holiday deals. Members get biweekly or weekly emails or text alerts and the option to receive three to five deal notifications a day.
Check With Your Credit Card
One of the most underutilized methods for scoring flight deals is to book with credit card points. While this method requires some planning, it can save you money.
For example, the travel portal lets you use its price prediction technology and free price drop protection to save on airfare. The company's 1:1 point transfer partners include well-known airlines and smaller ones.
You can also use apps to predict when prices drop. The app also monitors flight prices even when you're not searching, making it a good option for avoiding the time-consuming research of manually checking for deals on each airline. This strategy is advantageous during holiday sales like Black Friday and Cyber Monday.
Check With Your Bank
There is plenty of advice about how to find cheap flights. The best way to save is by being flexible with your travel dates, but there are also many ways to save on airfare purchases.
From signing up for airline deal newsletters to using a rewards credit card, many opportunities exist to save money on flights.
For example, suppose you have an American Express Platinum, Business Platinum, or Centurion Card from American Express.
In that case, you can use the Amex International Airline Program to save up to 20% on airfares. You can also sign up for airline email alerts to get deals on international flights.
Lastly, paid services will send you flight deal alerts for your preferred airports (but they cost $49 a year). Black Friday and Cyber Monday are good times to look for low fares, as many airlines run special flash sales.
Check With Your Insurance Company
Flight prices are constantly changing, and it can be hard to know when the best time to buy is. However, some tools can help, which predict flight prices and sends alerts when fares are low.
Also, don't forget to search discount carriers directly; apps can help you find cheaper flights by flying into a different city (it's technically against the rules, but who cares?). And don't forget to play the miles and points game using credit card rewards can get you some fantastic deals.
Awesome Places to Visit
Driving in Paradise: Summer Safety Tips for Beach Towns
Pros And Cons of Living in Texas
Anakeesta's Treetop Skywalk: Tree Walk in Gatlinburg, Tennessee
Best Travel Backpack For Women
A Tale of two Cities: Exploring Switzerland and Paris
The Magic of Montreal: 10 of The Best Things to See and Do
Mysterious Haunted Places in California