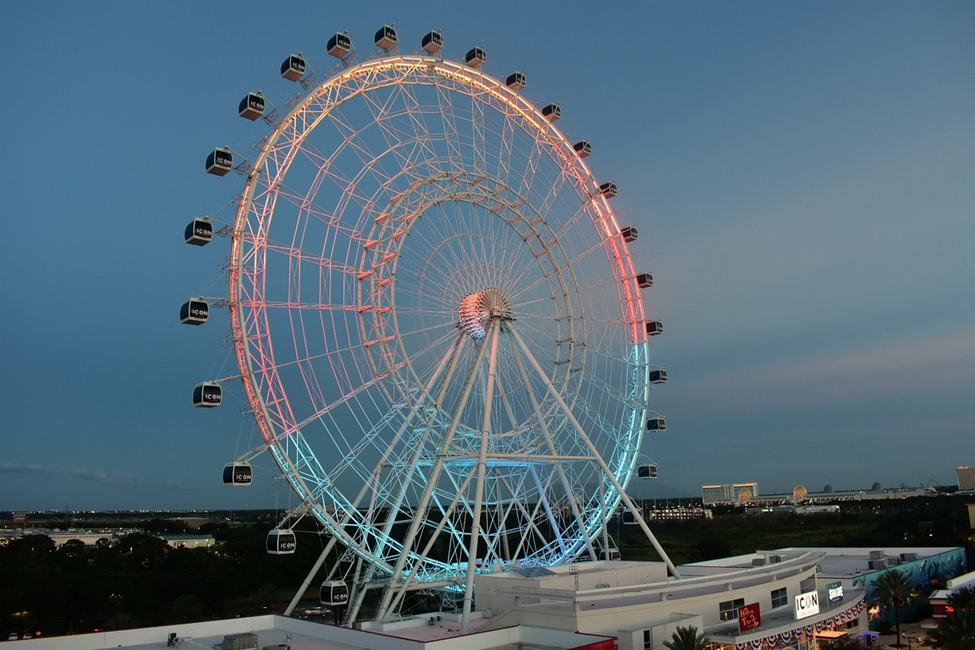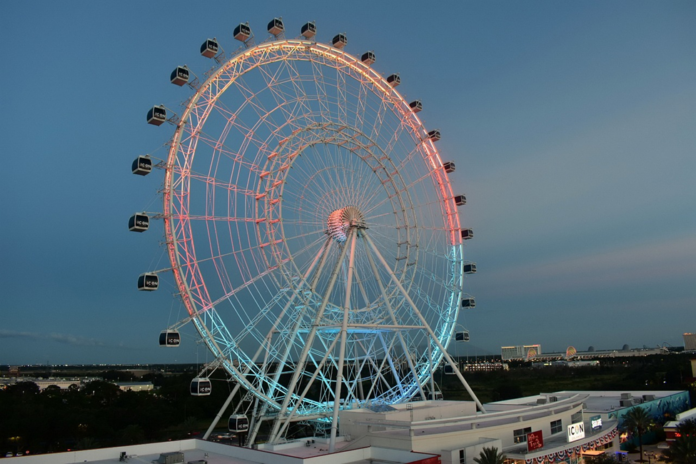 Are you looking for an exciting getaway? Then look no further than Orlando, Florida. With its vibrant nightlife and many attractions, there's something for everyone to enjoy. From the world-famous theme parks to the unique shopping experiences, Orlando has it all. If you're ready for fun and adventure, take a trip through the best attractions the Magic City has to offer.
Walt Disney World Resort
This is undoubtedly one of the most famous spots to check out in this city.
For many tourists, it's on the list of must-see Orlando activities because there's something for everyone in the family. It's filled with exciting rides and attractions spread across many different areas. 
Kids can meet their favorite Disney characters and explore fun-themed lands like Fantasyland or Tomorrowland.
The resort also has a variety of restaurants serving delicious food and plenty of shopping opportunities where you can find souvenirs to take home. Visiting Walt Disney World Resort is sure to be an unforgettable experience.
Another great thing about the resort is that there's so much to do. From water sports to golf and tennis, you can keep yourselves entertained with a variety of activities.
There's also a great nightlife scene with clubs and bars for adults who want to have some fun outside of the park.
Universal Orlando Resort
The Universal Orlando Resort has three amazing theme parks that will make your trip worth it going on this road trip:
Universal Studios Florida, which features rides based on some of the most popular movies and TV shows.
Islands of Adventure, a thrilling adventure park filled with rides and attractions that are family-friendly.
There's Volcano Bay Water Park, where you can enjoy slides, lazy rivers, and more.
The resort also includes CityWalk Orlando, where you can find restaurants, shopping, and entertainment for all ages.
There are tons of events throughout the year, such as Halloween Horror Nights or Mardi Gras celebrations, that will make your trip even more memorable than ever.
So if you're looking for an exciting vacation spot in Orlando, then Universal Orlando Resort should be your top choice.
The Wizarding World of Harry Potter
This place is like entering the magical world of Hogwarts, where you can explore Diagon Alley, the Forbidden Forest, and even take a ride on an enchanted broomstick.
You can also enjoy delicious treats from Honeydukes and get your hands on some cool souvenirs. Plus, it's fun for kids of all ages – there are plenty of activities for everyone to enjoy.
Another great reason to check out The Wizarding World of Harry Potter is that you can meet characters from books and movies.
You might see Hagrid or Dumbledore, as well as lots of other wizards who will make your visit extra special. Get ready for an adventure filled with magic and wonder – it's definitely worth the trip.
For example, if you're a fan of Harry Potter, this is the perfect place to meet your favorite characters and get up close with all the magical creatures.
The immersive environment will transport you right into J.K Rowling's world, so make sure you don't miss out on this unique experience.
ICON Park
The ICON park is an outdoor entertainment complex full of attractions and activities that will keep everyone entertained. There are plenty of rides and games suitable for all ages.
Kids can enjoy the thrill rides, while adults can relax in the bars and restaurants. You can also explore the shops or take a ride on the iconic observation wheel with its spectacular views of Orlando's skyline. 
Another great thing about ICON Park is that there are always special events going on throughout the year, such as movie nights, live music events, art shows, festivals, and much more.
This makes it the perfect place to visit if you're looking for unique experiences or just want to spend some quality time with family and friends in one location. So if you're ever in Orlando, make sure to check out ICON Park – it's worth it.
Orlando Science Center
The Science Center has fun and interesting activities for people of all ages and interests. You can learn about science, nature, space, technology, and much more.
Some live shows and exhibits will make your visit even more exciting. It's the perfect place to explore and have a great time with family or friends.
Here are the most popular things you should check out:
● Interactive exhibits 
● Crosby Observatory
● Dr. Dare's Lab
● DinoDigs
● NatureWorks
● KidsTown
● Science Live! Shows
● Science stations
● The Hive
● Science on a Sphere
All these activities will give you a unique and engaging experience. Come explore the Orlando Science Center, where learning can be fun.
Kennedy Space Center Visitor Complex 
For everyone who loves space, this is the place where you can learn about how astronauts get into space and see the Rocket Garden, which has real rockets from the past. You will also see a space shuttle replica, and you can even have lunch with an astronaut.
There are lots of interactive activities for kids, too, such as pretending to be an astronaut or putting together a mission badge. Visiting the Kennedy Space Center Visitor Complex is sure to be a fun and exciting experience for everyone.
Orlando Eye
The Orlando Eye is one of the most beloved attractions in this city. It offers a unique perspective of the city from 400 feet in the air. You can see downtown and beyond on a clear day.
There are also other interactive activities to do while you're there, like playing games and exploring an interactive museum. 
The ride itself is quite thrilling, as it takes you up slowly until you reach the top of the eye, where you can take in all of Orlando's sights and sounds.
The view from up high is breathtaking and is definitely worth checking out if you have some time to spare while visiting Orlando.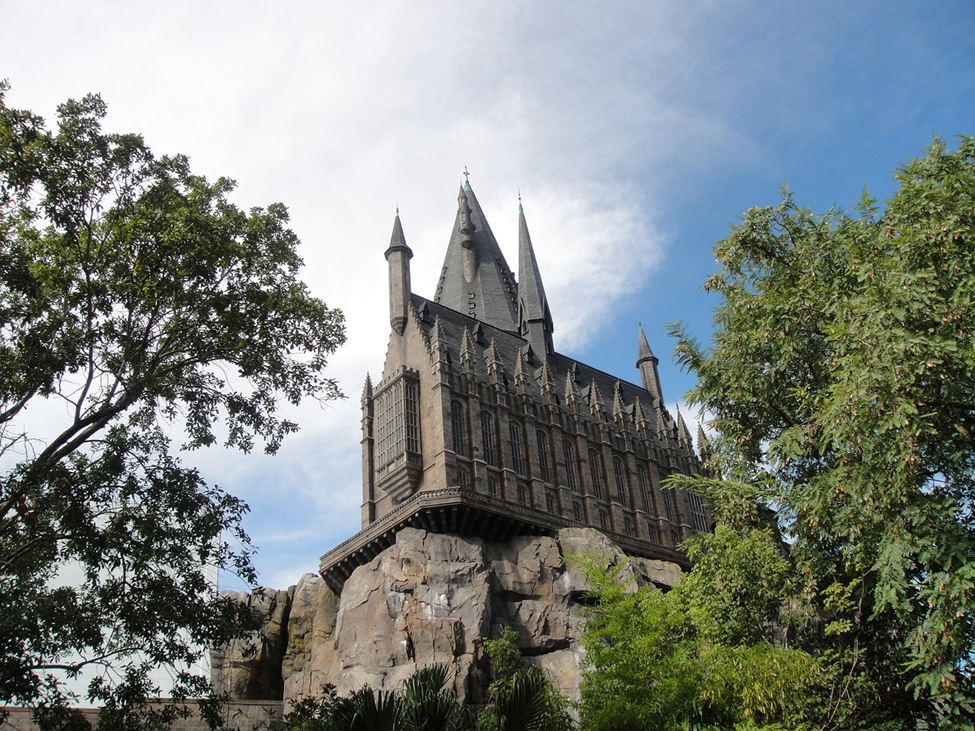 Final Words by Fix The Life
No matter what kind of vacation you're looking for, Orlando has something to offer. From Walt Disney World Resort and Universal Orlando Resort to The Wizarding World of Harry Potter and ICON Park, there are plenty of activities that will make your trip special. Visit the Kennedy Space Center Visitor Complex or take a ride on the iconic Orlando Eye for an even more unique experience. With all these attractions at your fingertips, it's no wonder why so many people choose to visit this magical city every year – come see what all the fuss is about.
Recommendations
Best Travel Backpack For Women
The Magic of Montreal: 10 of The Best Things
Pros And Cons of Living in Texas
Switzerland or Paris – Which is Better for Travelling?
Mysterious Haunted Places in California