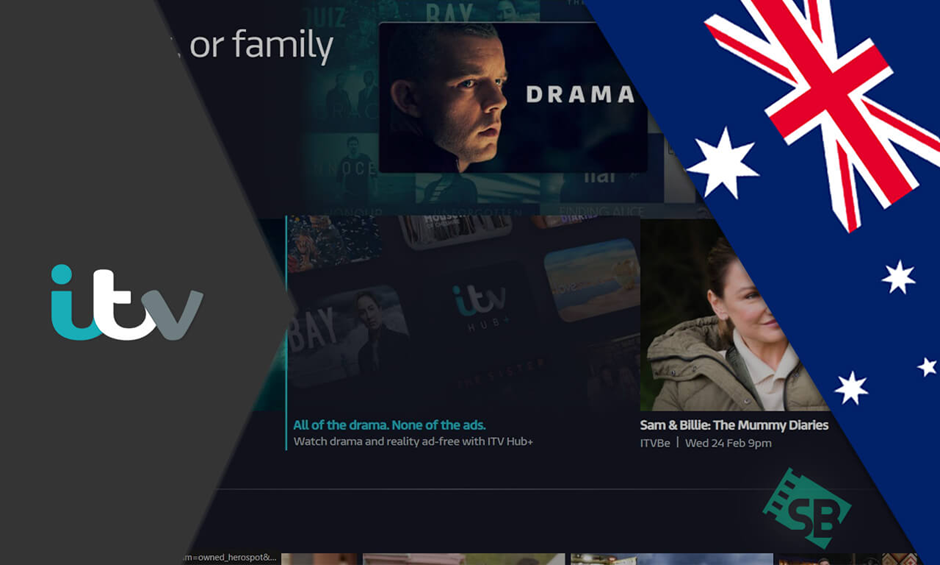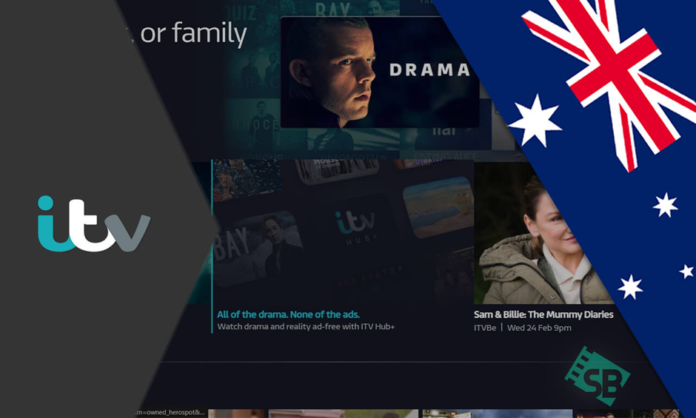 Welcome, fellow TV enthusiasts, to an exhilarating expedition into the captivating world of ITV in Australia. Prepare to be swept away on a wave of sheer delight as we delve into the myriad wonders this remarkable streaming platform has to offer.
Are you ready for an adventure that transcends borders? Well, hold onto your seats because ITV, the renowned British broadcaster, has extended its reach across the vast oceans to grace us Aussies with its incredible content. Yes, you heard it right – ITV in Australia.
From gripping dramas to side-splitting comedies, heartwarming reality shows to pulse-pounding crime thrillers, ITV Player brings a kaleidoscope of entertainment right to your screens, ensuring that every moment spent in its digital realm is an absolute joyride.
And the best part? You can indulge in all of this whenever and wherever you please, thanks to the wonders of modern technology.
So, join us on this thrilling expedition as we uncover the hidden gems, relish in the delightful stories, and immerse ourselves in the unmatched charm of ITV Player in Australia.
Trust us, this journey will leave you with a permanent smile plastered on your face and an insatiable appetite for more. Let's get ready to explore the delights of ITV Player down under.
The ITV Invasion Down Under
Picture this: You're comfortably settled on your couch, ready to immerse yourself in the best of British television. But wait, what's this?
ITV has landed in Australia, bringing with it a treasure trove of entertainment that will make your heart skip a beat. It's like a dream come true.
For those unfamiliar with ITV, let's take a moment to introduce this broadcasting giant. ITV, short for Independent Television, has been a staple of British television for decades.
It has given us iconic shows like "Downton Abbey," "Broadchurch," "Love Island," and "The X Factor." Known for its top-notch production values and diverse programming, ITV has become synonymous with quality television.
Unearthing the Hidden Gems
One of the most exciting aspects of ITV Player is the opportunity to discover hidden gems that may have slipped under your radar.
While international hits like "Downton Abbey" and "Victoria" have garnered global acclaim, there are numerous lesser-known shows waiting to be explored.
Ever heard of "Unforgotten"? This riveting crime drama follows two detectives as they unravel cold cases and bring long-forgotten secrets to light.
With its intricate storytelling and brilliant performances, "Unforgotten" is a true gem that deserves your attention.
If you're in the mood for a captivating mystery, "Marcella" is a must-watch. Starring Anna Friel as a troubled detective with a complex past, this gripping series will keep you on the edge of your seat as you navigate the twisted labyrinth of Marcella Backland's life.
For those seeking light-hearted comedy, look no further than "Benidorm." Set in a Spanish resort, this hilarious sitcom follows the antics of a diverse group of holidaymakers and the eccentric staff at the Solana Hotel.
With its witty dialogue and lovable characters, "Benidorm" is guaranteed to leave you in stitches.
Delving into the Drama
ITV is renowned for its ability to create compelling dramas that tug at our heartstrings and keep us glued to the screen. And with ITV Player in Australia, you can dive headfirst into a world of emotional storytelling.
One such captivating drama is "The Durrells." Based on Gerald Durrell's memoirs, this heartwarming series chronicles the adventures of an eccentric English family as they uproot their lives and move to the picturesque Greek island of Corfu.
With its stunning cinematography, endearing characters, and enchanting setting, "The Durrells" is a true delight.
If you're in the mood for a period drama with a twist, "Beecham House" is the perfect choice. Set in 18th-century India, this captivating series follows John Beecham, an enigmatic former soldier who buys a grand mansion to start a new life.
With its lush visuals, rich historical backdrop, and gripping plotlines, "Beecham House" is a feast for the senses.
And let's not forget about the gripping crime dramas that ITV is famous for. From the nail-biting suspense of "Broadchurch" to the gritty realism of "Vera," these shows showcase the brilliance of British crime storytelling.
Get ready to embark on a thrilling journey filled with twists, turns, and shocking revelations.
The Reality Show Extravaganza
ITV Player also offers a treasure trove of reality shows that will keep you entertained and engaged. Whether you love the drama of dating shows or the adrenaline rush of competition series, ITV has got you covered.
"Love Island" needs no introduction. This wildly popular dating show has captured the hearts of millions with its mix of romance, drama, and unexpected twists.
Join the islanders as they navigate the highs and lows of relationships in a stunning villa, all while vying for love and a cash prize.
If you're a fan of talent shows, "The X Factor" is a must-watch. Witness aspiring singers from all walks of life as they compete for a chance to become the next music sensation.
From auditions to live performances, "The X Factor" offers a rollercoaster ride of emotions that will leave you cheering for your favorite contestants.
Convenience at Your Fingertips
One of the greatest advantages of ITV Player is the convenience it offers. Gone are the days of being tied to a fixed schedule or missing out on your favorite shows. With ITV Player, you have the freedom to watch what you want, when you want.
Whether you prefer streaming on your smartphone, tablet, or smart TV, ITV Player has you covered.
The user-friendly interface makes navigation a breeze, allowing you to easily discover new shows, browse different genres, and create personalized watchlists. It's like having a virtual entertainment hub at your fingertips.
Recommendation
FlixHQ Watch Movies Free – Is It Safe And Legal to Use?
What is Theflixer? Is It Safe and Legal?
Best Website to watch Free Cinema Movies (2023)
Conclusion By Fix The Life
As we come to the end of our journey through the delights of ITV Player in Australia, we hope you're as excited as we are about the endless possibilities this streaming platform brings. From captivating dramas to side-splitting comedies, heartwarming reality shows to pulse-pounding crime thrillers, ITV Player offers a diverse range of content that will keep you entertained for hours on end.
Let the magic of ITV Player transport you to a world of captivating storytelling and unforgettable characters. With ITV in Australia, there's never a dull moment. Get ready to embark on an extraordinary adventure filled with laughter, tears, and everything in between. Happy streaming.