Church nursery guidelines for Covid-19 – The following Covid-19 guidelines will be implemented for Nursery Workers in addition to the normal policies and expectations:
Nursery Workers must wear masks at all times. Children under 3 are exempt.
Temperature checks will be conducted at the entrance. Anyone with a temperature above 100.4 will be asked to worship at home.
High-touch areas and toys will be disinfected before and after the children arrive.
Hand washing or sanitizing will be done before snack time.
Only one child will be allowed inside the nursery at a time and must be dropped off and picked up outside the designated area.
Gloves will be worn, and hands will be cleaned before and after changing a child.
Social distancing will be practiced as much as possible.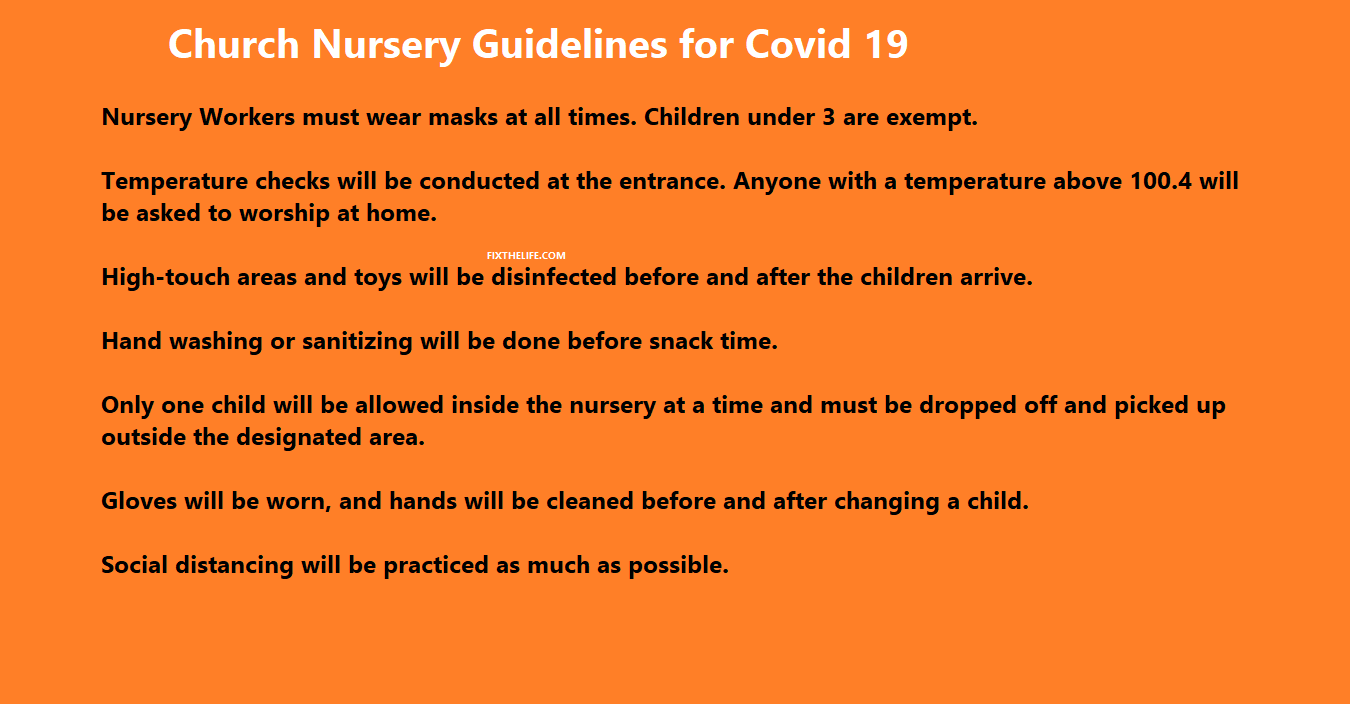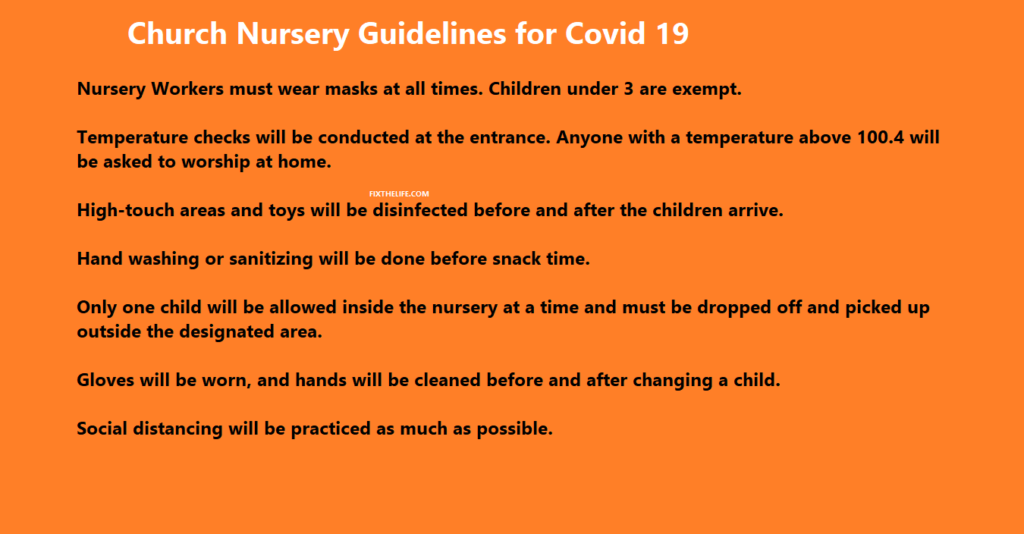 Covid-19 Local Church Guidelines
Saint John's Church Covid-19 Guidelines
REFRENCES for Church nursery guidelines for Covid-19:
NJDOH Covid-19 Public Health Recommendations for Operating Child Care Centers
NJ Department of Children and Families: FAQ's During the Public Health Emergency
NJ Covid-19 Standards for Child Care Centers
---
Additional Resources:
Use of Cloth Face Coverings Recommendations and Instructions
Guidance for Cleaning and Disinfecting