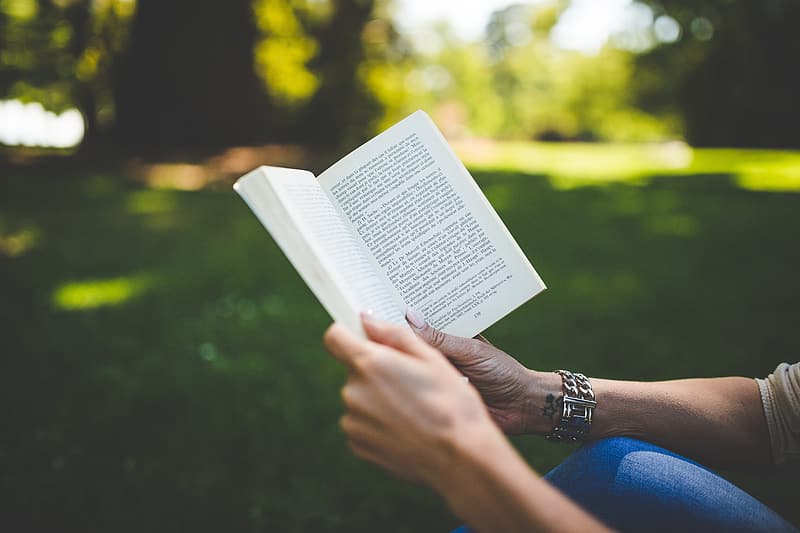 When you have the right motivation in your life, anything seems achievable. Lack of motivation makes it difficult to do even simple things. Fortunately, one of the best ways to get motivated is by reading books. We have created a list of twenty best self-motivation books for you.
Motivation is mainly about what drives you. There are two types of motivational factors, mainly internal and external. However, internal factors are comparatively more effective. Something that motivates your friend might not motivate you as we all are unique. We all are different, and we need to understand this if we want to change something in our life. And self-motivation books can really help you to be positive and more passionate about your life.
Best Self-Motivation Books
If you are feeling demotivated, then books can be your best friend, trust me. Reading self-motivation books can prove really helpful. It helps you in interpreting yourself and the surrounding world in a more positive manner.
Self-motivation books inspire you to take positive actions and make better choices. These books help you in believing that you can be more and better. They allow you to enhance your life and encourage you to think positively and make better choices when you are curious about growth and excellence.
Year of Yes – Shonda Rhimes
It is one of the best books to read for self-motivation. In this book, the author Shonda Rhimes shares her experience of how one word led to remarkable changes in her life. Now you must be thinking about how that is even possible. How can one-word change someone's life?
The author has shared her experience of how saying yes opened different opportunities for her. She has also explained how doing the same can change your life and open amazing opportunities for you.
It does not mean that you need to say yes to everything. However, if you continuously run away or reject things due to the fear of new experience or failure, or you just want to be in your comfort zone, then it is time for you to reevaluate. You should see how you are standing in the path of your own success.
However, you are not alone in this. In the book, the author will take through her journey and changes that came in her life when she decided to start saying yes and stopped saying no for a whole year. If you really want to bring remarkable changes in your life, then this book is a must-read for you.
What a Time to be Alone – Chidera Eggerue
What a Time to be Alone is an amazing motivation book by Chidera Eggergue. The books include inspiring stories from the life of the author. The book inspires you to know your worth in colorful and visual ways.
The book is like a love letter that the author has written to herself, her mother, and anyone who has ever felt like they are stuck in a bad relationship and are not good enough.
If you have ever doubted your worth, then you should read this book. It will help you in realizing your worth and will help you in understanding the power of staying positive.
Big Magic: Creative Living Beyond Fear – Elizabeth Gilbert
This book by Elizabeth inspires you to live a creative life. In this book, the author encourages you to go out and explore your life. It is not only applicable to people we call creatives or professional artists. It is applicable to everyone. We all create different types of things in our everyday life.
In this book, the author asks a question, "Do you have the courage to bring forth the treasure that is hidden within you?" The hunt to uncover those jewels – that's creative living." After asking the question, the author makes attempts in order to help you in achieving this.
If you are feeling low and feeling like your creativity is running low, then you should read this book. Trust me; you will come back to this again and again whenever you are demotivated and running out of creativity.
Daring Greatly – Brene Brown
We live in a world where people love to judge each other. No one in this world wants to be vulnerable. Moreover, people do not want to show vulnerability due to the fear of being judged, mocked, or taken advantage of.
In the book Daring Greatly, the author has shown how we should embrace our vulnerability. Moreover, the book suggests that we should conquer the shame around vulnerability. It can help in living a wholehearted life.
The Life-Changing Magic of Tidying Up – Marie Kondo
After reading the name of the book, you must be thinking about how tidying up the home can motivate us. While decluttering our home helps us in decluttering our minds. By clearing the excess thoughts and avoiding overthinking, we can focus on things that are important for us.
Most of the time, we like to surround ourselves with things that are currently important to us; however, these things might not be important in the long run. Decluttering our home and life and keeping things that are really needed, we live joyful and happy lives.
GMorning, GNight!: Little Pep Talks For Me & You – Lin-Manuel Miranda
Sometimes words are enough to boost confidence and bring positivity in life. Words have the power of motivation to encourage you to go out and make your things work properly.
If you feel motivated every day and do not feel confident to carry out different tasks, then this book is a must-read for you. It is one of the best self-help motivational books. This book by Lin-Manuel Miranda is a collection of daily affirmations in order to encourage you every day. This book, with a collection of poetic, humorous, and motivational affirmations, might be exactly what you need.
More Than Enough: Claiming Space for Who You Are (No Matter What They Say) – Eliane Welteroth
In this amazing book, the author has shown the journey of her life and all the struggles that she faced. The author has shared her journey to give the message that we all are more than enough. Moreover, we should not allow people to tell us otherwise.
If you feel inferior to others, or people make you feel this way, then you should read this book. It will help you in realizing your self-worth. The books will not only motivate you but will also help you in feeling positive as well as confident.
The Power of Positive Thinking – Norman Vincent Peale
It is another self-motivation book that you should read if you are feeling demotivated. This book by Norman Vincent Peale includes simple rules for living a better life. The book will help you in building confidence and will encourage you to work towards success by means of positive thinking.
By having a positive outlook on life, and by believing in yourself instead of being pessimistic, you can improve your life. Moreover, you should be kind to yourself; it will help you in staying positive and live a happy life. It is one of the classic self-help books that can be really beneficial for you.
The Subtle Art of Not Giving A Fuck: A Counterintuitive Approach to Living a Good Life – Mark Manson
At the present time, most of the books suggest people concentrate on the positive side and pursue happiness. However, this book by Mark Manson suggests otherwise.
The book explains that negative things are also a part of life, and we all have to face them often, so we should learn to live with them. This book will encourage you to accept this uncomfortable truth, negative things, and live them. You should focus on things that are important to you and should not give fuck to the things that don't matter.
This book explains that everything in life will not always work out, and it is totally okay. Now, you must be thinking that a self-help book should not sound like this. But trust me, accepting harsh truth helps you to grow and become stronger.
A Year of Living Kindly: Choices that WIll Change Your Life and the World Around You – Donna Cameron
The main focus of this book is on kindness. It explains why we should be kind to ourselves and others. In this book, the author has shared her experience during the year when she decided to be kind and practice kindness every day.
We all live in a world where the majority of people are unkind to each other, and in such a world, it is a good idea to read this book. By being kind to ourselves, we can change the different domains of our lives. Moreover, by being kind to others, we can have greater benefits. If we all decide to stay positive and kind to each other, we can create a better world to live.
The Power of Meaning: Crafting a Life that Matters – Emily Esfahani Smith
Many people search for the meaning of life or the purpose of life. But, in order to find this meaning, you do not have to visit a monastery, or travel to a distant land, or go through difficult situations. You can find the meaning of life in people or things that are present around you.
In this book, the author shows this with her experiences of meeting, observing people, and traveling. She explains that you can find the purpose of life around you by staying positive and happy.
Quite: The Power of Introverts in a World that Can't Stop Talking – Susan Cain
I can understand how it feels when you are an introvert, and people keep on telling you to try to be an extrovert, or you would not be able to create an impact on people or in the world. You might be told several times that you are too sensitive, or you should experience life. But this book will tell you that all this is simply not true.
In this book, the author tells that introverts can offer a lot of things to this world. She has given examples of different introverts who have changed the course of history. Moreover, she has also explained that the traits that make you introvert also make you unique and exceptional. Moreover, you are equally needed, like extroverts.
Read this book, and you will feel like nothing is wrong with you, and you can offer a lot to this world. This book is not only for introverts; it is for every person who wants a better understanding of human relations and people.
You are a Badass: How to Stop Doubting Your Greatness and Start Living an Awesome Life – Jen Sincero
If you do not like yourself and feel demotivated, then this book is a must-read for you. This book by Jen Sincero is based on self-love, self-focus, and gratitude. In humorous and straightforward ways, this book suggests to embrace yourself.
According to the author, "We are all perfect in our own, magnificent, fucked-up ways. Laugh at yourself, Love yourself and others. Rejoice in the cosmic ridiculousness." If you are looking for some easy, motivational, and fun read, then this book is a must for you.
Final Words
There are a lot of best self-motivation books in the market, but we need to understand that reading books is not enough. We also need to apply these readings to our life in order to bring positive changes in life.
Reading the right book can help you in staying positive, motivated, and confident. A good motivational book can help you succeed and live a better life. If you read any of the above-mentioned books, do share your experience with us by dropping a comment.