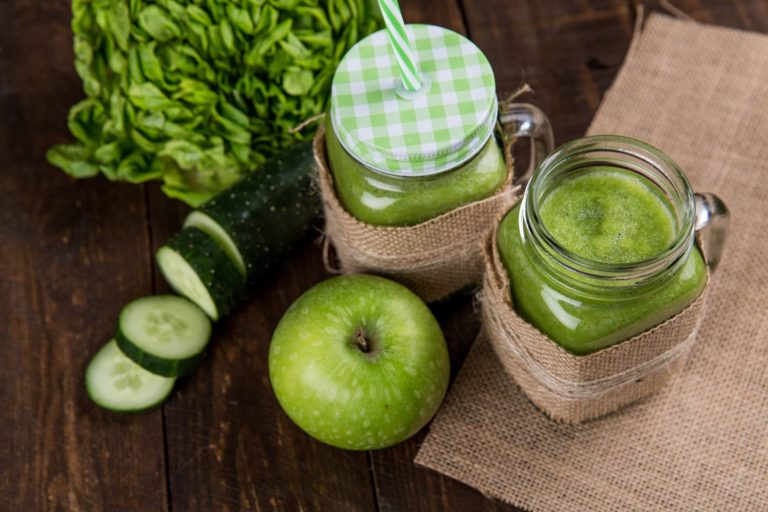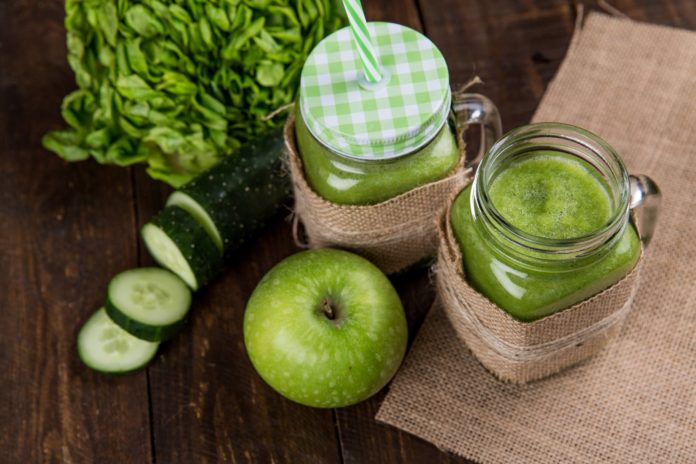 When you are on a weight loss journey, you should not only rely on diets and exercises but also on detox drinks. Detox drinks make your weight loss diet even more effective.
Our human body has multiple pathways for detoxification through urine, liver, and feces. However, with the increasing exposure to pesticides and preservatives, the average toxin consumption in the human body is increasing every day. Therefore, it is essential to add natural body detox drinks to our diet to help the detoxification process.
Detoxifying helps to cleanse the digestive system and eliminate waste products along with toxins. Regular intake of detox drinks will boost your metabolism, help in weight loss, improve skin and hair and induce better sleep.\
Here we have some of the best detox drink recipes for you. Check them out.
Best Detox Drinks:
Whether you want detox drinks for weight loss or to rejuvenate your body, we have it all. Below we have mentioned some of the detox drinks recipes, which are effective and delicious.
Orange-Carrot Ginger Detox
This is one of our favorite homemade body detox drinks in this list made with oranges. Oranges are a rich source of vitamin C and antioxidants. Carrots powerhouse of fibers and beta-carotene, which helps in digestion and weight loss. Ginger is a trusted home remedy for bloating, digestion, and stomach cramps due to its anti-inflammatory properties. Having said that, this is also one of the best detox drinks for weight loss.
Ingredients:
One large carrot
Two oranges
½ lemon juice
half inch ginger (crushed)
½ inch raw turmeric(crushed)
Directions:
Make carrot and orange juice separately.
Pur the juices in a blender and add ginger and turmeric
Blend them together for about 30 seconds and then add lemon juice
Strain the juice and serve immediately.
Read More- Popular Weight loss Diet Plans to Try This Year
Lemona
There is never a wrong time to enjoy a fresh glass of lemonade and pamper during the summer season. This drink is loaded with the goodness of mint and lemon, which makes this the best refreshing detox drink to cool down the body. Lemona will give your body a boost of energy and make you feel fresh and glowing.
Ingredients:
Mint(3 bunch)
Lemons(5)
½ cup honey
ice(optional)
Directions:
Put all the ingredients in a blender along with crushed ice and blend them until mixed. Serve this drink chilled.
Cucumber Mint Detox Drink
This is another one of the favorite natural body detox drinks. True summer delight with mint helping to calm your troubled stomach. Also, mint helps to speed up the digestion process and improve bile flow. This detox drink is rich in antioxidants, thanks to lemon and cucumber. If you want the best detox drink to cleanse your insides and refresh you in scorching heat, then this is a must-try.
Ingredients:
1 Cucumber
8-10 Mint leaves
2 Tbsp Lemon juice
Ice cubes
Iced Water
Lemon rings and mint leaves
Directions:
First, you need to peel the cucumbers and chop them.
In a blender, add cucumber, mint leaves with 1 cup water.
Strain the juice and discard the pulp.
Now add lemon juice, black salt for taste, and water to dilute if needed.
Pour the drink into a serving glass, add ice cubes. Garnish the drink with mint leaves and lemon rings.
Read More- How Many Calories Do You Burn Every Day?
Pomegranate Juice
The next one in our list of natural detox drinks is Pomegranate juice. This detox drink made with beetroot and pomegranate is known in Ayurveda for the amazing detox and cleansing benefits. Aloe vera juice helps to boost your immune system.
Ingredients :
Aloe vera – 1 fresh leaf
Beetroot- ½ cup chopped
Black Pepper powder- ¼ tsp
Pomegranate juice – 2 cups
Directions:
Using a sharp knife, carefully peel the aloe vera leaf and throw the rind.
Now it's time to peel off the yellow layer with the knife. You should be left with clear 2 Tbsp aloe vera gel. Make sure to clean the gel before adding it to your juice.
Take a blender, add chopped beetroot with pomegranate juice and blend them together.
Add aloe vera gel and give the mixture a quick whiz.
Add black pepper and serve it in the serving glass.
ALSO READ: BEST HEALTH TIPS FOR MEN AND WOMEN.
Radiant Lemonade
We know you all love lemonades; this is why we have one more delicious homemade lemonade, which also doubles as the body detox drinks for weight loss. If you are a fitness enthusiast and want to shed extra fat, you should definitely try this best detox drink.
It is rich in fiber which will keep you full for a long time; thus, you consume fewer calories.
This recipe is rich in the goodness of beetroot, radish, carrots, and apples.
Ingredients:
One apple, chopped
One carrot, chopped
1/2 beetroot, sliced
2-3 slices white radish
1/2 tsp lemon zest
Two lemons (juiced)
Directions:
In a blender, mix all the ingredients together.
Add water in small amounts to adjust the consistency.
Sieve the mixture. Now serve this fresh detox drink in a serving glass.
Read More- Healthy Gluten-Free Snacks To Make At Home
Ginger Litchi Lemonade
Ginger is a traditional ingredient in home remedies to fight inflammation. Mostly used in making teas, but this ginger drink will break your notion. Not only this best detox drink made with lychee and ginger helps to cleanse the body but also cool it down. The delicious flavor is always a plus.
Ingredients:
1/2 cup fresh lemon juice
Mint leaves
1/2 cup ginger (minced)
One glass lychee juice
1 cup grapes
Ice cubes (as needed)
1/2 cup chia seeds
A pinch of salt
Directions:
Take a jar and add ginger, lychee juice, and lemon juice.
Add salt and ice and blend everything well.
Pour this drink into a glass and add chia seeds, sliced grapes to the mixture. Using a spoon, mix everything well together.
Lastly, garnish the drink with mint leaves and serve it cold.
Aam Panna
Another of our favorite natural and homemade body detox drinks is Aam Panna. This drink is made with mango pulp with a blend of herbs like mint leaves, cumin, and jeera seeds. Not only is this drink refreshing but also energizing equally. If you want to beat the heat with delicious flavor, a glass of Aam Panna is all you need.
Ingredients:
500 gm green mangoes
2 tbsp finely chopped mint leaves
2 tsp salt
1/2 cup sugar
2 tsp black rock salt
two tsp cumin seeds (roasted and powdered)
2 cups water
Directions:
The first step is to boil the mangoes till the inside gets soft and discolored.
Let them cool down and remove the skin. Squeeze out the pulp from the mangoes.
In a blender, add all the ingredients and 2 cups of water. Mix everything together.
In a serving glass, put some ice cubes and top it with aam Panna.
Read More- Best Natural Energy Drinks To Add A Pep In Your Step
Lemon Cayenne Pepper Water
If you are still looking for more weight loss detox drinks, then you do not need to look any further. This is the ultimate detox water to reduce fat belly. A little on the spicier side with sweet flavors, this detox drink is a combination of apple cider, lemon juice, cayenne pepper, fresh ginger, real maple syrup. Cayenne pepper helps to boost metabolism, and ginger adds to the anti-inflammatory properties.
Direction:
Take a glass and add lemon juice, water, cayenne pepper, apple cider, maple syrup, and fresh ginger.
Using a spoon, mix everything well together.
Keep the drink in the refrigerator for about 1 hour.
Serve it cold.
Have you ever tried detox drinks before? If yes, share your experience in the comments below. Also, do not forget to tell us which drink you will try next.