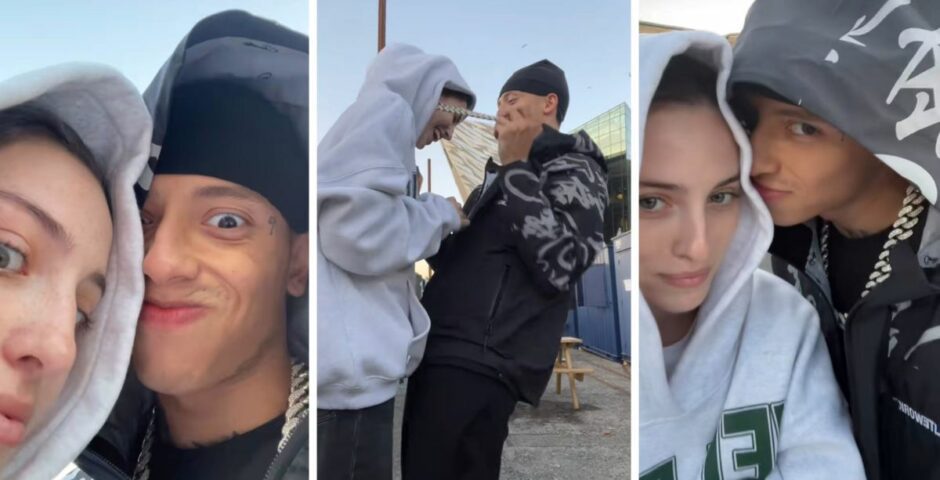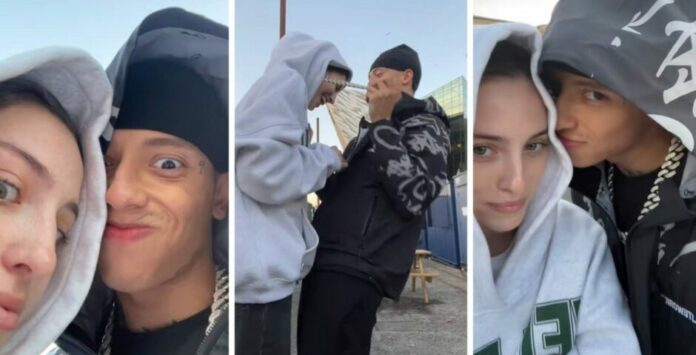 Central Cee is rumoured to have a new girlfriend! According to some sources, he has been spotted spending time with Madeline Argy, a TikToker and influencer. Although Central Cee usually keeps his love life private, fans have noticed hints that they could be dating.

Let's learn more about Madeline Argy Central Cee Girlfriend!

Madeline Argy is a TikToker and influencer from London and has a massive following of over 2 million on TikTok! People love her cool cooking videos and interesting storytimes.
According to her management's page, she's 21 years old. Pretty cool.
And here's something more awesome about Madeline – she's into pottery, wellness, and fitness. She's got some exciting hobbies going on!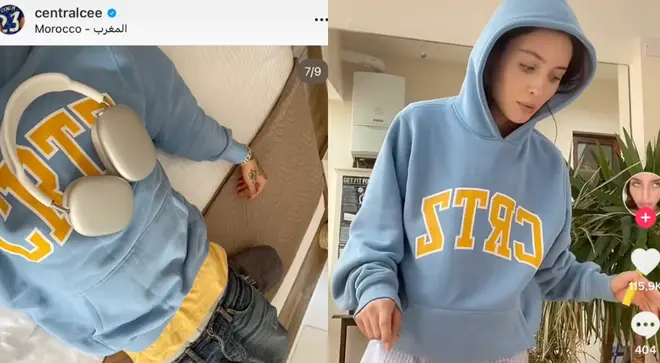 Guess what? Argy and the rapper who sang 'Obsessed With You' follow each other on Instagram – how cool is that?
Rumours have been going around about Central Cee's new girlfriend since he released his latest single, 'Doja,' with lyrics about a contemporary romance.
Not only have they been spotted together, but she even posted a picture wearing the 24-year-old rapper's hoodie. They're getting pretty close!

Cench recently talked about the lyrics of his new song 'Doja' in a video and revealed that one of his past girlfriends was bisexual.
But wait, there's more! Fans found a live stream where Madeline mentioned her 'ex-girlfriend' from a previous relationship.
With all these clues coming together, fans think they might be dating! Isn't that cool? They're super sleuths, putting all the hints together!
Did you know that Madeline is famous on Instagram? She has over 200,000 followers!
Her profile is fantastic, with cool outfit pictures, snaps of her friends, and stunning images from her travels and life in London. You can find her @madelineargy.
As for her and Cench, they haven't confirmed anything about their relationship yet. We'll have to wait and see if the rumours are true. Time will tell, and it's pretty exciting to see what happens!
Read More: Discover the Details About Central Cee, Including His Height, Age, Birthday, Girlfriend, Heritage, Instagram, And More.
FAQs
Does Central Cee have a brother?
Central Cee has a brother named Juke Caesar.
What is central Cee's real name?
Oakley Neil H.T Caesar-Su
Is Central Cee Muslim?
Central Cee is Not a Muslim.
What is Central Cee's nickname?
Central Cee is also known as Cench.
Who is the central Cee father?
Central Cee has not disclosed the names of his parents, but it's known that his mother is Irish, while his father hails from Guyana.
What is Central Cee's net Worth?
Net Worth: $5 Million
Salary: $0.4 Million +
Monthly Income: $30,000 +
Height: 1.78m. (5′ 10″)
Where is Central Cee from?
Ladbroke Grove, London, United Kingdom
Who is Central Cee's mum?
Rachel Caesar