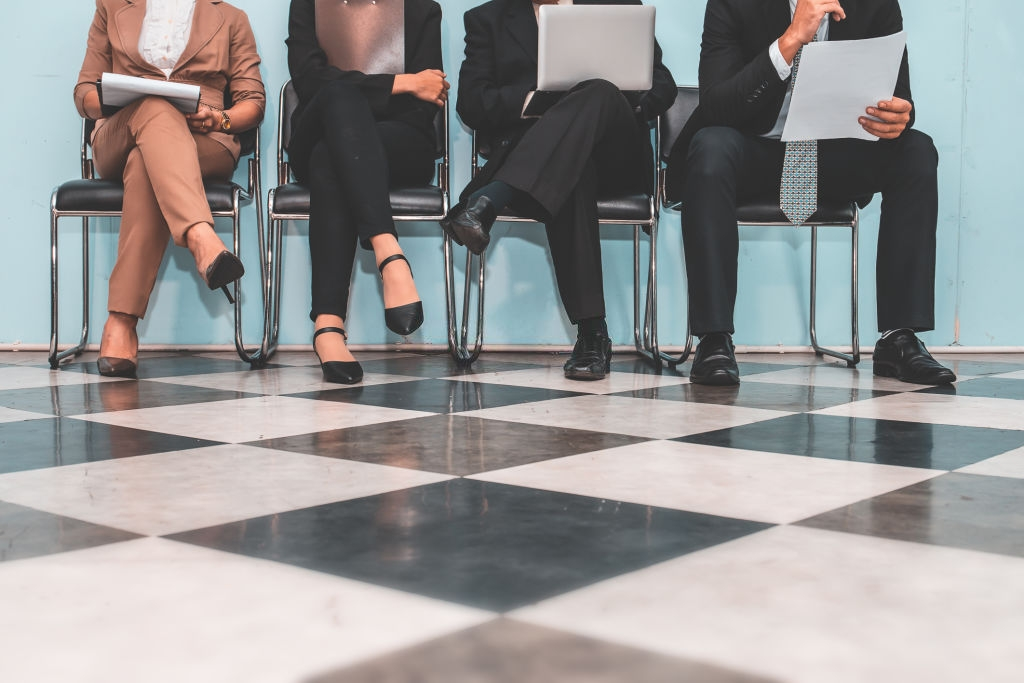 There is always uncertainty regarding the jobs and careers we choose earlier, and when we see them now. The fastest-growing career is what we all need to focus on and make our career on it.
The job we are doing now may not be the same available in the future, and switching to any other career right now may again be uncertain if we don't know much about it.
There are various factors that we should think about before we make our mind to change our job or switch to make a career in another profile.
One of the major factors is the qualification and skill you are required to do that job, the kind of education you are required to do that job. These are the major factors on which our job depends.
Also, we all are concerned about the salary or income we can generate from that job or by switching careers into another field.
If we find that one particular is a kind of job that can fulfill our dreams and help in making our life the way we want, that kind of job attracts us.
We all see these factors, but we also have to take into consideration the future demands. We also have to think whether this job has scope in the next 5, 10, or 20 years or not.
If we have mistakenly chosen a career that is dwindling, then there are very few chances of staying in that career and very few chances of job growth yourself.
There is always a question in our mind: what is the fastest growing career field, and how do we get a relaxing job?
Let us lookout for some careers that open your doors in the future and help you get the jobs with the most growth in your life.
Top 10 Fastest-Growing Careers In Future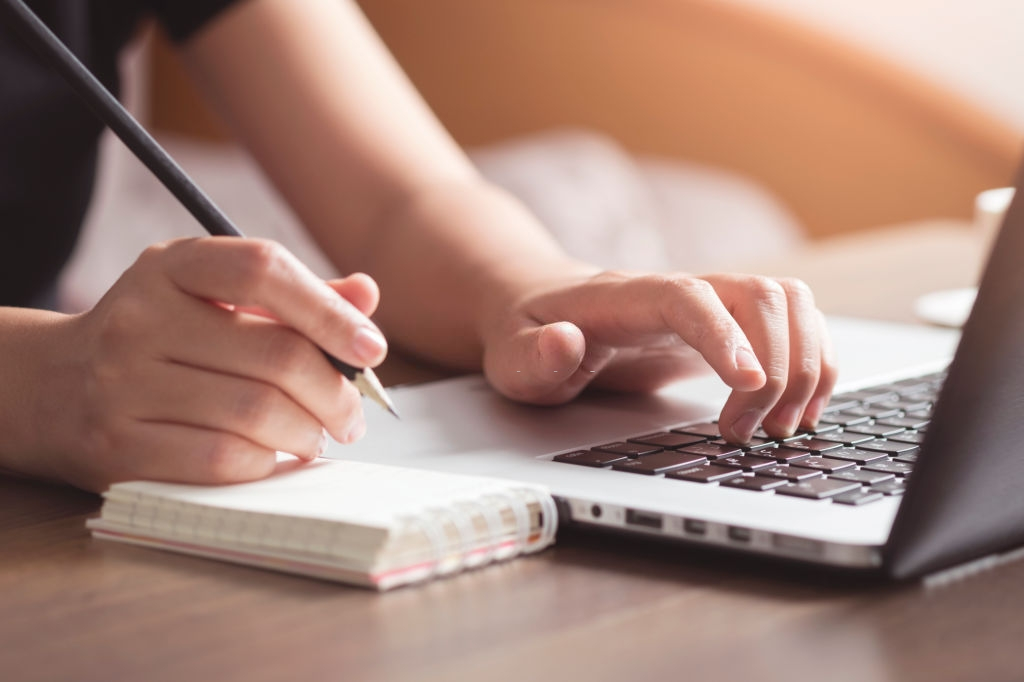 Cost Estimator
If you are good at calculation about Price and can make a big picture in your mind about the right pricing, then a Cost Estimator is a job for you. This is one of the most demanding jobs in the near future.
So what does a Cost Estimator do? Basically, he is responsible for estimating the Price or cost for any kind of goods and services using his basic sense, but he also uses the skills of analyzing data.
He is also responsible for determining the company's overall investment based on money, resources, and time of the project.
Cost Estimator also serves a crucial role in the project planning for the company. Cost Estimators are basically specialized jobs in the construction or manufacturing industry.
Skills Required: financial skills, maths, analytical skills, research skills, and a bachelor's degree in similar streams like management, math, or engineering.
Salary: Median salary: $61,800 per year or $29.70 per hour.
Growth Potential In Future: 9% till 2024 according to BLS
Pharmacy Technician
There is no such career field that is moving fast, like the healthcare field. This is one of the most demanding and fastest-growing careers in the world.
The reason behind the Pharmacy industry growth is increasing attention and awareness about healthcare, Baby Boomers, and the increase of diseases.
The experts indicate that all these factors lead to an increase in the scope of jobs and career growth. If you want to make your career in this field, your future is in the safe hands, and you will become the part of most demanding jobs and have the opportunity to join the top growing careers.
The role of the Pharmacy Technician is to help the back end for healthcare, helping pharmacists to provide them with exact medicines prescribed by the physician or doctor, and helping patients by ensuring they are taking the right medicines.
Skills Required: Diploma in Pharmacy Technician Program, organizational skills, basic science knowledge, paying attention to details, or license as per the state's requirement.
Salary: Median Salary, $30,900 per year, or $14.80 for an hour.
Growth Potential In Future: 9% until 2024, according to BLS.
Interpreter or Translator
These days, so many businesses are flourishing worldwide. This has become the trend that businesses are expanding and delivering their products and services across the globe.
But to help these businesses communicate with local people easily and understand their demands, they need locals' help.
Translating the business strategies as per locals' needs and documents of the businesses has become the fastest-growing careers worldwide.
Skills Required: Multiple languages, strong verbal and written communication skills, and a diploma in any kind or bachelor's degree.
Salary: Median Salary, $46,100 per year or $22.20 per hour
Growth Potential: 29% till 2024 according to BLS
Audiologist
You may see videos in which those people who have never heard any sound in their life hear sounds after the cochlear plants.
Audiologists help such people who are suffere=ing from hearing issues. They allied with the health professionals and helped patients to hear the sounds again.
They are helping doctors to make treatment plans for these patients. The work Audiologist has to perform includes fitting the hearing equipment to the patients, diagnosing the hearing issues, and creating the communication & comprehension ability to the patients.
Skills Required: State license and Audiology doctorate degree.
Salary: Median Salary, $78000 per year or $36.54 for an hour
Growth Potential: 29% until 2024
Dental Hygienist
One of the most growing parts of the health industry is the dental field. It is stupendously growing as the other medical fields are growing.
Dental Hygienists have the role to allied the professionals who are working with the dentist in the dental offices or in other medical places.
They are responsible for helping doctors, examine the patients, evaluate signs of disease, clean teeth of patients, assist in oral surgery, and educate patients for right dental care.
Skills Required: An Associate's Degree and bedside manner.
Salary: Median Salary, $72,900 per year or $35 for an hour
Growth Potential: 19% till 2024 according to BLS
Recruiter
If you have the skills to find the right kind of person for the job for a company. Then you can try to turn your career in the recruitment industry.
The recruiters help businesses to fill their vacant places with the right kind of person who can help them to do their job.
The recruiter's responsibility is to work for finding the person as per the requirement of businesses and companies and help them get the qualified and skilled personnel for that job.
As there are so many businesses open, they all have requirements of skilled workers. Thus recruiters are the job with the most growth in the future.
Skills Required: Bachelor's degree, Communication skills, organizational skills, and people skills.
Salary: Medial Salary, $60000 per year or $28.50 for an hour
Growth Potential: 5% until 2024, according to BLS.
Sonographer
Sonographers are professionals who use imaging equipment for various types of diagnostic processes in the medical industry. Sonographers allied the physicians as well as surgeons to help their patients to diagnose the issues.
Skills Required: good medical science knowledge, associate's degree, or certification from allied health program.
Salary: Median Salary, $64,300 per year or $40 for an hour
Growth Potential: 24% till 2024 according to BLS
Market Research Analyst
There is so much data everywhere that there is an increasing need for skilled data analysts who help understand the data and help industries and markets to make the right decisions.
If you have a good interest in understanding data, then you can become part of the fastest growing jobs in the Market Research Analyst.
These days almost every company wants to use the customer data and use it to help them increase their sales and make strategies accordingly.
This increases the opportunity for Market Data Analysts as they are people who have good knowledge and power to understand such complicated data.
If you have an interest in data analysis and have attended any research analyst program, then this can be a stress-free job to you, and you can easily understand the data.
Skills Required: Financial Skills, Maths, good analytical skills, and a bachelor's degree.
Salary: Median Salary of $62,500 per year or $30 for an hour
Growth Potential: 19% till 2024 according to BLS
Event Organiser & Planner
This is one of the fastest growing careers and demands lots of jobs. They help industries to make detailed plans for their upcoming projects and how they are going to work on it.
Event planners help hospitality companies, help in organizing detailed schedules for large gatherings, events, conferences, meetings, etc.
Skills Required: Bachelor's degree, very good in organizational skills, and communication skills.
Salary: Median Salary, $47,500 or $22.80 for an hour
Growth Potential: 10% till 2024 according to BLS
Biomedical Engineer
It is a combination of two careers, technology, and health industry. Biomedical engineers are responsible for creating computer systems, devices, equipment, software, and tools that help the healthcare industry and ease their work.
There are various job opportunities in the private sector, government, and academic research departments.
Skills Required: Tech skills, a strong background in biological and engineering, and a bachelor's degree in bioengineering.
Salary: Median Salary, $85,600 per year or $41 for an hour
Growth Potential: 23% till 2024 according to BLS