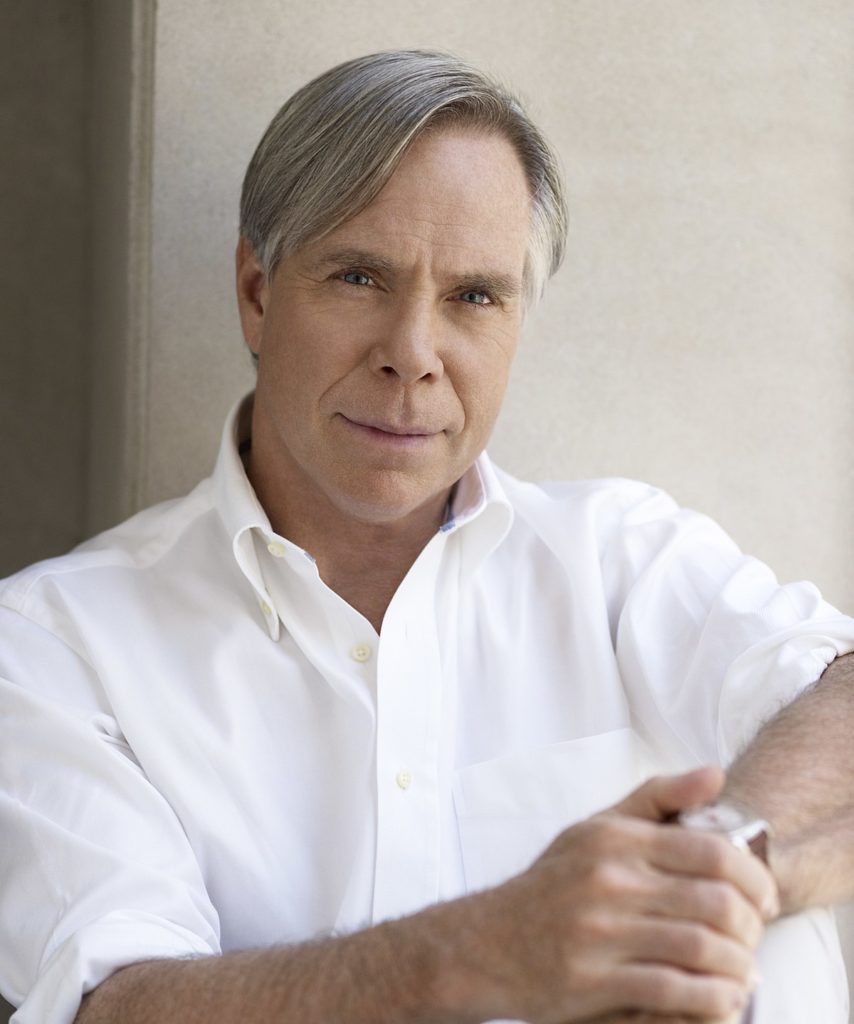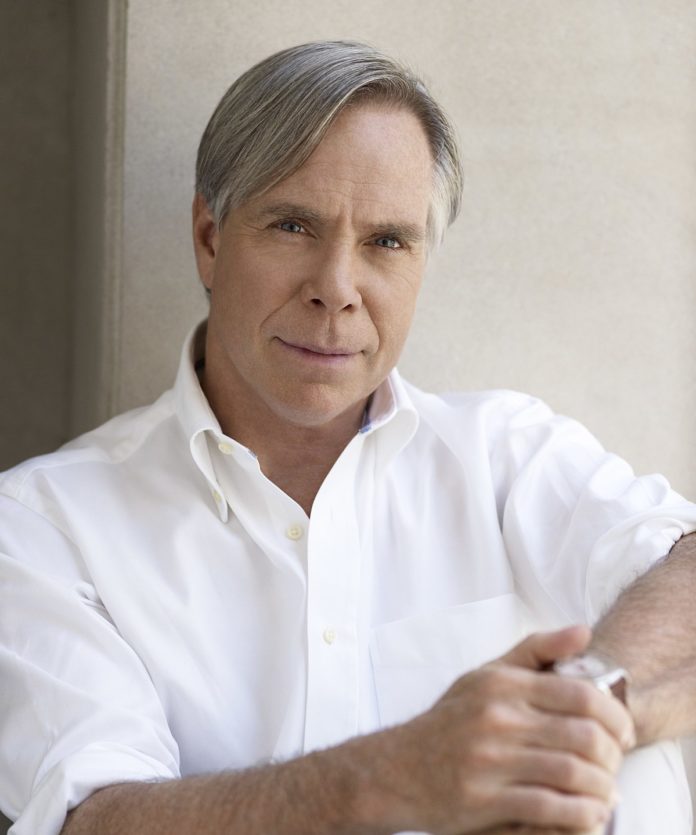 Tommy Hilfiger net worth- $450 Million
Gender- Male
Profession Fashion Designer, Businessman
Nationality- United States of America
We all have worn the brand Tommy Hilfiger at some point in our life. Do you know anything about the man behind this brand?
Let's find out.
Net Worth:
American fashion designer Tommy Hilfiger has a net worth of $450 million. He began his career when he was only 18 years old when he would buy jeans and customize them to resell at his own fashion store in town. Later, he opened his store, "The People's Place." In 1985 he founded Tommy Hilfiger Corporation with support from the Murjani group.
If you wonder why Tommy Hilfiger is not a multi-billionaire by now, he sold the majority of the company stakes to two investors Silas Chou and Lawrence Stroll, in 1989. Today both Stroll and Chou have a net worth of $2.7 billion.
Hilfiger became a famous Menswear designer and was named the year's designer by the Fashion Designers Council of America in 1995. He has received various awards for his fashion and charity work.
Read More-What Is The Total Nas Net Worth?
Early Life:
Tommy was born on March 24, 1951, as Tomas Jacob Hilfiger in Elmira, New York. His father, Richard, was a watchmaker, and his mother, Virginia, a nurse. Tommy grew up along with eight siblings in a strict catholic household. He once said he is the direct descendant of poet Robert Burns.
Tommy had been interested in fashion, music, and sports business since his youth and credited his parents for teaching him the importance of hard work and compassion. He did his homeschooling at Elmira Free Academy and also attended Greater Southern Tier BOCES Bush Campus for a brief time.
Career:
Tommy used to work in a Cape Cod clothing store in 1969, and after two years, he started his own clothing store named People's Place in Elmira with $150 on his name. His store was full of stylish clothes from New York City, and soon he started designing his own clothes. He also opened People's Place at a few more locations; however, the chain was declared bankrupt in 1977.
This was when Hilfiger started doing business courses. He moved to New York City and worked in fashion labels before he started a new company in 1979, Tommy Hill. Jordache once hired Tommy and his wife to design clothes but was fired soon after a year. In 1981 Tommy founded the 20th Century and in 1982 Click Point before he finally started his own Tommy Hilfiger Corporation in 1985 with the help of Mohan Murjani.
Soon the world knew about his company thanks to the attention-grabbing marketing campaign and huge Times Square billboards. Tommy Hilfiger made most of his earnings and net worth through his stakes at Tommy Hilfiger Corporation.
Acquisition:
In 1989 majority of shares in the company were acquired by Silas Chou and Lawrence Stroll. These investors turned Tommy Hilfiger into a major international phenomenon in twenty years during the 1990s.
In 1992 Tommy Hilfiger's signature menswear brand made a debut, and the company started producing women's clothing in 1996. In 1997 they opened a store in Beverly Hills, and soon 1,400 stores were opened globally.
It was in early 2000s, revenues topped $1.9 million, and in 2006 the company was sold to Apax Partners for $1.6 billion. In 2010 Apax again sold the company to Phillips Van Heusen for $3 billion. 
Hilfiger has always combined his love for fashion and music together by sponsoring various music events like the Freedom tour of Lenny Kravitz's and "If It Makes You Happy" tour of Sheryl Crow.
In 2005 Tommy hosted a CBS reality series, "The Cut," wherein 16 designers compete to get a job with Hilfiger. He has also made appearances in Zoolander (2001 and 2006). Not only this, Tommy has published seven books including "American Dreamer: My Life in Fashion & Business" (2016) and "All-American" (1997).
Read More-An Insight Into Master P Net Worth
Charity Work:
Tommy Hilfiger organization has supported various charities dedicated to helping the American youth at risk. He has also sponsored LIFE beat, a music dirty fighiting AIDS, in 1998. Also, he has supported Autism Speaks, Jr. National Memorial Foundation, and the MLK.
Tommy Hilfiger has also served as the board of director in The Fresh Air Fund, and later the campaign was renamed "Camp Tommy" in 1999. He has been designing limited edition handbags since 2008 for Breast Health International. A portion of the revenues is donated to the Fund for Living program of the charity.
Hilfiger has donated millions of dollars to fight hunger and extreme poverty. In 2012 The firm's philanthropic arm was renamed "Tommy Cares," and they lent their hands to support Save The Children, World Wildlife Fund, War Child, and many other charitable organizations.
In 2012 Tommy also joined as the board member of Autism Speaks. This very role led him to sponsor Golden Door Film Festival in 2014.
Personal Life:
In 1990 Tommy married Susan Corona. They met for the first time in 1976, where she used to work for People's Place in Ithaca. Now they have four children together. However, the couple filed a divorce in the year 2000. In 2008 Hilfied married Dee Ocleppo, and they had their first son in 2009.
Awards and Honors:
Tommy Hilfiger has won several awards and recognitions for his career in the fashion industry. Some of the popular ones are "GQ" magazine's Designer of the Year Award 1998, Designer of the Year Award (1998) by Parsons School of Design, Lifetime Achievement Award (2009) by Marie Claire.
He has also received the honor for his charity work and was awarded the Harvard Foundation Humanitarian Award of the Year in 2006, Visionary award by We Are Family in 2006, and UNESCO Support Award (2009).
Real Estate:
Hilfiger paid $25.5 million to buy a penthouse in Plaza Hotel of New York City in 2008. However, a few months later, he put it on the market for sale for $50 million. In 2013 he raised the price to $80 million but sold it finally for $33 million in 2019 after being in the market for 11 years.
In 2013 he also bought a Miami mansion spread in 14,000 square foot for $17.25 million and sold it for $23.5 million in 2018. Tommy Hilfiger sold his Palm Beach mansion for $35 million, 15 months after buying it for $34 million. Given the net worth of Tommy Hilfiger, there is not a lot of real estate ownership.
Read More- Know More About Wendy Williams Net Worth
Tommy Hilfiger Quotes:
Now that you know everything about the net worth of Tommy Hilfiger, here are some quotes to inspire you for the day.
The road to success is not easy to navigate, but with hard work, drive and passion, it's possible to achieve the American dream.
I knew exactly what I wanted to do. I wanted to build some kind of lifestyle brand that was preppy and cool.
My mother inspired me to treat others as I would want to be treated regardless of age, race or financial status
Our look and image never change dramatically from one season to the next, so we need an edge.
It was difficult for me because I was searching for the answer for so long, and the answer was right in front of me. Do what I do best.
My passion for music has always inspired my designs.
I had no confidence at school. I was not a good student and I really thought I was pretty stupid. Just dumb.
You want to look fashionable and put-together, not like you hit every sale rack this season.
I'm a designer of more than clothes. I am a designer of a very creative concept.
But I think, if you're in the spotlight, people are going to say bad things, and that's just the way it is
If You like this post do not forget to leave a comment down below?