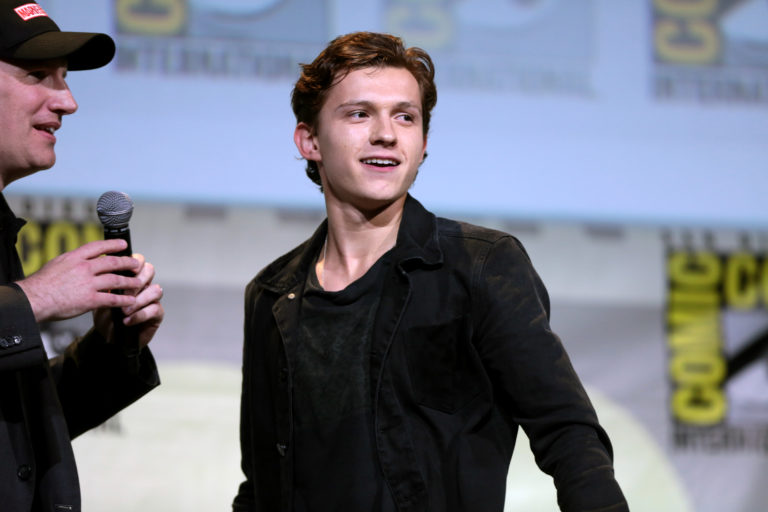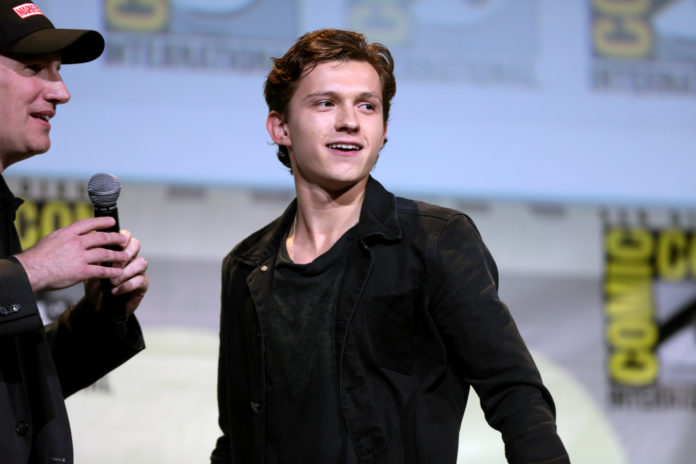 Spiderman, aka Tom Holland, is an actor and dancer of English origin. Tom Holland net worth is extensive when we compare him with other actors of his age.
He is one of the young actors who is known for his role of peter parker in the spiderman movie of the Marvel Cinematic Universe. Other than that, he has also appeared in the role in "Billy Elliot the Musical." He has also received a BAFTA award for a rising star in 2017.
Early Life Of Tom Holland
Tom Holland was born in London's Kingston Upon The Thames. Dominic Holland is his father, who is an author and comedian. Tom's mom is Nicola, who is a photographer. Among his four brothers and sisters, Tom is the eldest one.
Tom attended the Roman Catholic Preparatory School of Donhead in Wimbledon. Later he attended Wimbledon College before moving on to Croydon to attend the BRIT School for Performing Arts and Technology. Tom began dancing at the Wimbledon, and his first performance was at the hip hop classes at the Nifty Feet Dance School. He was spotted by the choreographer Lynne Page who was associated with the "Billy Elliot the Musical" while performing at the Richmond Dance Festival for his school in 2006.
After going through 8 interviews and an extensive two years of training, finally, in June 2008, he made his debut in the West End as a friend of Billy. Tom's first performance as Billy was in the September of 2008, and he received applause and positive feedback for it. Later his debut on tv came from the show named "The Feel Good Factor" in 2009. In 2010 he also performed at the 10 Downing street to mark the 5th anniversary of the "Billy Elliot's Musical."
Tom Holland's Transition To Movies
Tom Holland spiderman transition to movies was in 2011. The Tom Holland movies are also loved by people all around the world. His first work in the movies was in the movie "Arrietty" by studio Ghibli. He gave his voicing role for the main character Sho in this movie, and this marked the beginning of Tom Holland movies. This was also the beginning of Tom Holland net worth accumulation.
The first on-screen appearance of Tom Holland was in the movie "The Impossible," which premiered at the international film festival of Toronto. Tom Holland spiderman appeared in this movie along with Ewan McGregor and Naomi Watts. This movie was a success earning $180.3 million worldwide. For this role in the movie, Holland got applause from everyone, and he also won many awards for it.
He also won the National Board of the Review Award for his breakthrough role and performance. Other than this, he also won the London Film Critics Circle Award as young British Performer of the year. He followed this performance by playing the supporting role in "Locke" along with Tom Hardy in 2013. Other than this, he also played roles in "How I Live" in 2013 and "In The Heart Of The Sea" in 2015.
Also Read: Iron Man Net Worth
Marvel Cinematic Universe
On 23rd June 2015, Tom Holland was announced as the new actor for the role of teenage Peter Parker. This turn of events in the life of Tom Holland, according to the actor himself, "flipped this life upside down." Tom signed a deal for six movies with the marvel studios, and his first appearance was in the movie "Captain America: Civil War" released in 2016. This was one of the first Tom Holland Movies which gained him popularity worldwide.
The deal with Marvel Studios contributed greatly to Tom Holland Net worth. Other tom Holland movies are listed below.
Tom Holland Movies
| | |
| --- | --- |
| Captain America: Civil War | 2016 |
| Spider-man: Homecoming | 2017 |
| avengers: Infinity War | 2018 |
| Avengers: Endgame | 2019 |
| Spider-Man: Far From Home | 2019 |
Personal Life
In personal life, Holland was diagnosed with Dyslexia at the age of just 7. Some other facts about Tom Holland are:
How Old Is Tom Holland?
Tom Holland age is 24 years, and he was born on 1st June 1996 in the London's Thames area.
What is Tom Holland Height?
The Tom Holland height is 1.73 meters.
Other than these facts, Tom Holland also owns a Bull terrier dog named Tessa. He is also a trustee of a non-profit organization named The Brother Trust, along with his brothers. This organization works for various charitable causes.
Final Words
Tom Holland Net Worth is $15 million. The actor's most notable work is his role as the Spider-man in various Marvel Cinematic Universe Movies. The basic salary of the actor for each movie is $4 to $5 million. 
Source: https://www.articledesk.net/tom-holland-net-worth-aka-the-spiderman/