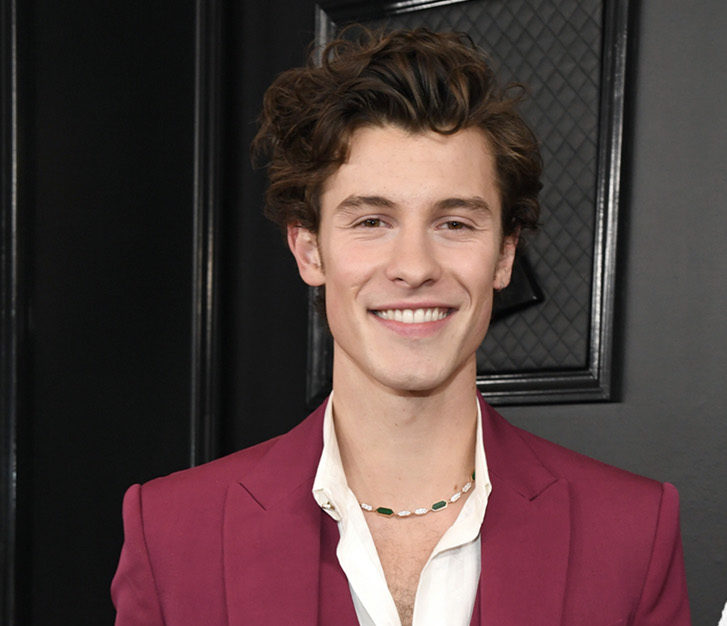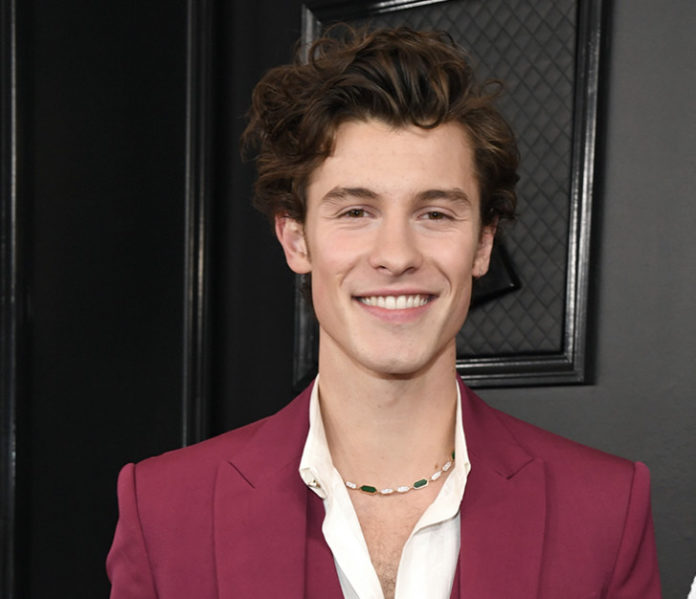 Shawn Mendes net worth- $40 million
Date of birth- August 8, 1998
Age- 23 years
Gender- Male
Profession- singer, songwriter, record producer
Nationality- Canada
Shawn Mendes net worth:
The full name of Shawn Mendes is Shawn Peter Raul Mendes; he is a Canadian singer, songwriter, and model from Toronto. The net worth of Shawn Mendes is approximately $40 million as of 2021.
In 2013 Shawn Mendes made covers on song videos shared on the application "vine." Next year, he got the attention of Andrew Gertler (artist manager) and island records A&R Ziggy chareton, who led Shawn to sign a deal with the record label. Since then, the singer has gained a lot of fame and popularity.
Read more- Zayn Malik And His Unique Dressing Style
Shawn Mendes earnings:
In between June 2018-19, Shawn came in the top 100 highest-paid celebrities because he earned $40 million. After 2019 he earned $55 million. This earning came from his world tour, which grossed $90 million.
Shawn Mendes also earns money from endorsement deals with popular brands like Calvin Klein.
Early life and career:
Shawn Peter Raul Mendes was born on August 8, 1998, in Pickering, Ontario, Canada. On the stage, he is popular by his short name "Shawn Mendes." In 2012 when he was 14 years old, he learned to play guitar from some of the youtube tutorials, and after this, in 2013, he posted a cover of Justin Bieber's song "as long as you love me" on a social app named as "Vine" and started to gain attention. In just a few months, he earned millions of views and followers.
After gaining popularity on the vine, he started posting many of his songs and became the third most popular singer on the vine. Prior to his singing career, he first toured for two months in the United States along with other prominent vine personalities as part of magcon.
Mendes family:
Father name- Manuel Mendes, sells bar and restaurant supplies in Toronto.
Mother name- Karen Mendes, real estate agent
Sister name- Aaliyah Mendes
Shawns' family has always supported him throughout his journey, and even in the Grammy award, Shawn's father was seated on the first seat to see his son performing with Miley Cyrus.
In an interview, Shawn revealed that he and his mum have the same tattoo of elephants on their fingers.
His sister is an Instagrammer and has many followers, but she has never posted any of her pictures with his brother.
Mendes success:
Shawn's major debut EP was released in July 2014 and reached number 5th on billboard 200. In 2015, Mendes released his album "handwritten," and this album hit number one on the billboard 200 chart. Almost 106000 copies of this album were sold in just one week.
His third album was stitches which became the most popular song in 2015, later reaching number one in the united kingdom as well he started getting hights in his music career and listed on times' "25 most influential teens of 2014" and "the 30 most influential teens of 2015".
In 2016 Shawn Mendes announced his world tour "The Shawn Mendes World Tour" and sold around 38 shows in North America and Europe within minutes. "Illuminate," which was his second album released on September 23, 2016, again debuted at number on US billboard 200 charts. The single albums "Treat You Better" and "Mercy" both hit on the number one play.
His songs "Stitches" and "Treat You Better" make him the first artist under the age of 20 to have three number one songs on the billboard adult pop songs chart. In 2018 Shawn Mendes became the third-youngest artist who performed many shows and concerts across Europe, North America, and South America, also in televised concerts honoring the 92nd birthday of Queen Elizabeth ii.
In 2019 he collaborated with Camilla Cabello and released "senorita," and this song hit the number 100 on the hot 100 charts. This was Shawn's second collaboration after 2015's "I know what you did last summer."
Personal life of Shawn Mendes:
In July 2019, Shawn started dating Cuban-American singer Camilla Cabello. He also talked about his struggles with his problem of anxiety and about his undergoing therapy publicly. 
Shawn announced his foundation named as "Shawn Mendes Foundation" in 2019, which aims to "inspire and empower the fans of him and youth of today to bring positive change in the world."
Also, Shawn Mendes revealed his net worth to be $40 million.
Read more- Cillian Murphy's Best Movies And Series
Famous Quotes by Shawn Mendes:
"True friends are never forgotten; they live within our hearts and souls forever and always, dancing on our stage of memories."
"I think it's not about what you say; it's about what you don't say."
"Sometimes I feel like giving up, but I just can't."
"People say to me, 'What are you going to be doing in five years?' The thing is, I don't care! It's what I'm doing today that matters."
"Let's write our story and sing our song; let's hang our pictures on the wall."
"I think the world is becoming a place where younger and younger people can do great things, and I just hope I can inspire other young people to do the same."
"You can't take my youth away. This soul of mine will never break."
"If you're positive and really excited and enthusiastic about what you're doing, it's going to happen, and it's going to happen big time."
"Love is probably the strongest emotion that you can feel."
"And all you did was look my way, and my heart started to race."
"I always want to spread as much positivity as possible."
"I'm still a little certain I'm a wizard."
"Tell me what's inside of your head. No matter what you say, I won't love you less."
"I miss how big the world seemed to be when I was younger."
It's like that feeling when you're about to win the medal."
"Fool me once, tell me twice you're gonna regret it."
"Love your people! Tell the people you love that you REALLY love them. Do it. It's impossible to be too kind or too loving."
"I feel like more than ever people just wanna hear real shit in music & in life in general. There is literally no room for made-up stories or feelings. That says a lot about our generation in the best way & I feel really proud to be a part of it."
Final words:
Shawn Mendes is a famous Canadian singer with a net worth of $40 million. In the beginning, he learned guitar by himself and released his first cover song on the app named as "vine" and gained popularity.
After 2014, his life changed, and he started a singing career and won many awards as the top youngest singer. Currently, Shawn Mendes is among the most popular singers all over the world.
If you are a fan of Shawn Mendes and his song, then hit the like button and mention in the comment section your favorite Shawn Mendes songs.