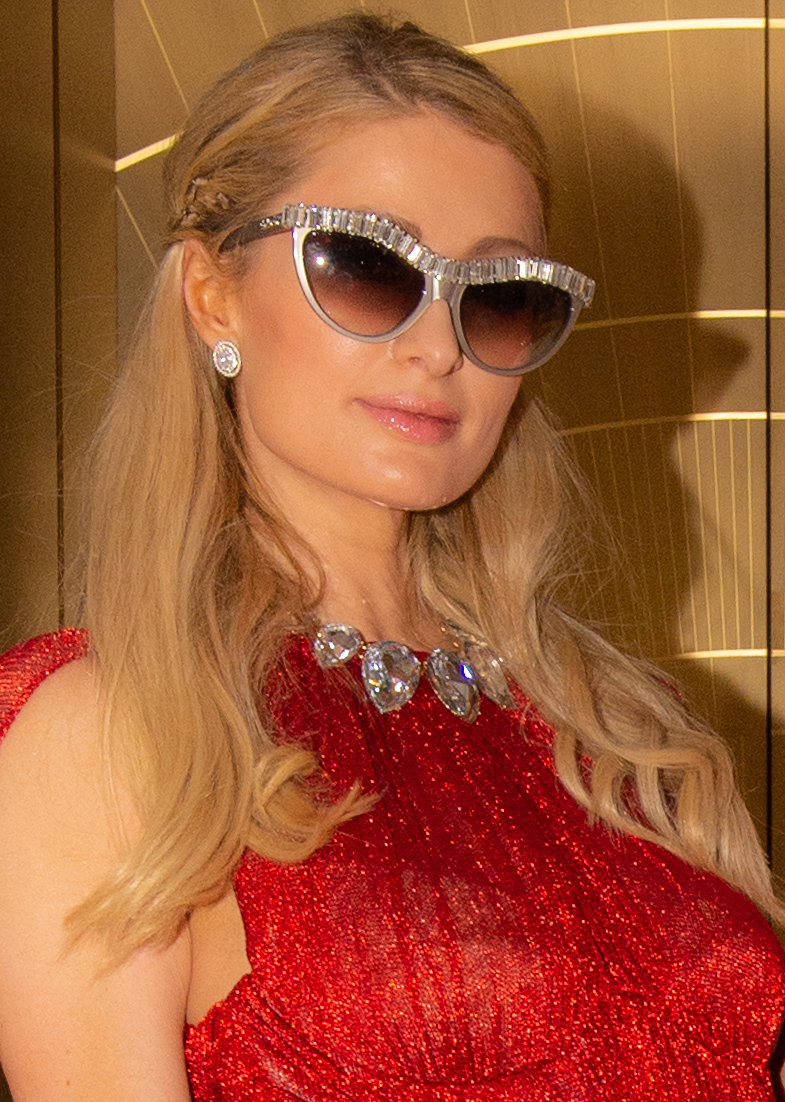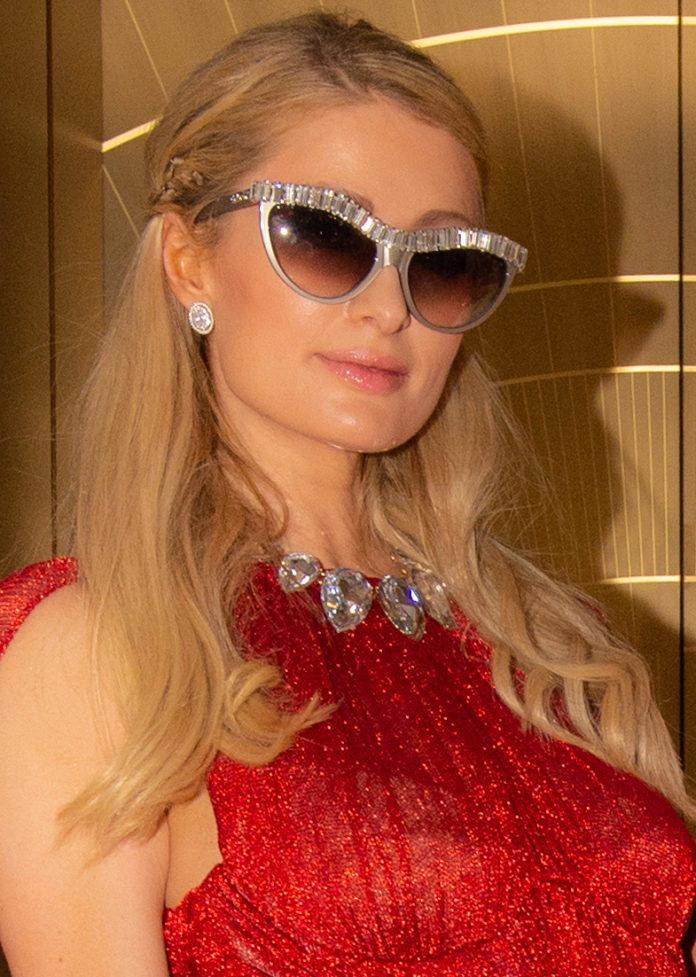 Ever since Paris Hilton burst onto the New York social scene as Hilton Hotels' heiress, her net worth is what people talk about. However, no one is sure of what made Paris Hilton the most famous socialite in the 21st century. Regardless of everything, everyone knows who Paris Hilton is now. She knows what exactly is she doing and has a constantly growing, loyal international fan base.
Youtube released a documentary titled "This is Paris, about Hilton's life" in September 2020. The documentary did not roll much around Hilton's wealth much, instead of the documentary peel back a lot of layers of her childhood as the heiress of Hilton Hotels.
Yes, we all know that Hilton has a rich family background. However, in this article, we have discussed in detail Paris Hilton's net worth, her age, personal life, and so much more.
How much is Paris Hilton Net Worth?
Paris Hilton is a socialite, actress, model, entrepreneur, and heiress to Hilton Hotels. She currently has a net worth of a whopping $300 million.
She is the great-granddaughter of Conard Hilton, who is the founder of Hilton Hotels chains. However, Paris earned most of her fortune through lucrative endorsement deals and a product empire, which is very popular overseas.
The licensing empire of Paris Hilton today includes various retail stores around the world that see Paris-branded perfumes, handbags, clothing, and so much more. To this date, Paris has endorsed 17 fragrances, which have generated more than $2 billion gross revenue.
A major part of Paris Hilton's net worth comes from her fragrance royalties. She gets about a 20-30 % cut of the profit generated from her perfume line.
How much does Paris Hilton make per year?
The business venture of Paris Hilton varies every year, and her salary is also inconsistent. According to a report published by Business Insider in 2011, Paris Hilton earns around $10 million on average every year from her product sales and appearance fees, which range from $25,000 to $100,000. As per some reports, she earned $1 million for a single DJ set in 2014.
Costing Her Family Billions
Barron Hilton, Paris's grandfather, was so ashamed of his grand-daughters larks that he adjusted his will in 2007. The will said he leaves 97% of his $4.5 billion fortune to a charity instead of the family.
So the family split 3 % of $4.5 billion giving each person $5.6 million, instead of inheriting the entire $4.5 billion fortune, which would have been $190 million to each person.
A Little Snippet of Paris Hilton's Early Life
Paris Whitney Hilton was born in New York City on February 17, 1981. Her mother, Kathy Hilton, was a socialite and an actress, and her father, Richard Hilton, a businessman.
Paris is the oldest of all four siblings. Her sister Nicky Hilton is also a well-known socialite. Conard Hilton, her great grandfather, was the founder of Hilton Hotels Chains.  
The Hilton family frequently moved around, splitting their time between the Hamptons, Beverly Hills, and Waldorf-Astoria Hotel in Manhattan. Growing up, Ivanka Trump, Kim Kardashian, and Nicole Richie were frequent in her social circle. How can we forget about Paris Hilton and Kim Kardashian's past friendship?
Modeling Career
Paris started working as a model and signed to T Management while she was in elementary school. She has done various advertising campaigns for several brands, including Guess, Marciano, Christian Dior, and also worked as Ford models.
By 2001 she was getting a lot of media attention for her high-profile fling and wild lifestyle. Leonardo DiCaprio is one of her high profile flings. She was named as New York's Leading IT Girl in 2001. In 2018 Paris Hilton modeled for the Yeezy 6 Collection by Kanye West and in 2019 February for a Sport Campaign of Phillip Plein's Plein.
Other Ventures Contributing To Paris Hilton Net Worth:
In 2004, Paris wrote "Confessions of an Heiress: A Tongue-n-Cheek Peek behind the Pose" with author Merle Ginsberg. The book made its way to the NY Times best-seller list even after being panned by critics. At that same time, she also started working on her own perfume line along with a nightclub franchise.
Paris Hilton had a fairly consistent presence on the small screen since the 2000s through " The Simple Life, Paris Hilton's My New BFF, and The World. She has also made appearances in some commercials for many brands like Carl's Jr.
In 2005 she also started working on her own jewelry line and released a book, "Your Heiress Diary: Confess It All To Me." Paris Hilton launched her own record label in 2006 and also released her very first self-titled album.
Paris began Djing in 2010 and established herself as the highest-paid female DJ in 2014, as per Time Magazine.
Persona and Media Presence
Paris Hilton has grabbed a lot of media attention on her party girl and heiress image and being a stereotype of "Dumb Blong", artificiality, "Valley Girl". "That's Hot," her signature line, became very popular in pop culture.
The period between 2003-2009 was her "heyday" time. Her reckless image became quite a problem when she needed to be respected as a businesswoman.
In 2007 The Huffington Post declared the mark of the end of Hilton's tabloid reign. She has established herself quite well on all the social media platforms like Instagram, Twitter, with millions of followers from around the world.
Personal Life of Paris Hilton
In September 2006, Paris was arrested for driving under the influence of alcohol and was also placed on probation. A few months later, she was back in court for violating her probation by driving with a suspended license.
Paris was also sentenced to 45 days of jail, which was later reduced to t0 23 days. She was jailed on June 3, 2007, arriving directly from making an appearance at the MTV Movie Awards 2007. She was released merely after 3 days due to unspecified health issues and was made to serves the rest of the days outside of jail.
Paris has been spotted and paired with various famous musicians and actors during her time as a socialite. She was engaged to model Jason Shaw 2002-2003. Later she got engaged to Paris Latsis, a Greek shipping heir, but they called off their engagement after four months.
In 2018 January, she got engaged to Chris Zylka, an actor, but their engagement ended in November 2018.
Real Estate
Paris paid $5.9 million to buy a home in 2007 with a guarded gated community in Sherman Oaks. This is the same home that got burglarized by the "Bling Ring". She also owned a $6.2 million home in Beverly Hills earlies and one home in the Hollywood Hills. In 2014 Paris Hilton bought a penthouse for $4.9 million in downtown Manhattan.
Pink Bentley, which is known to be her favorite ride and as per reports show owns a Rolls Royce, Ghost, Bentley Convertible, a Ferrari, a Mercedes SLR, a Lexus Coupe, a Cadillac Escalade, and a Yukon Hybrid, and many more