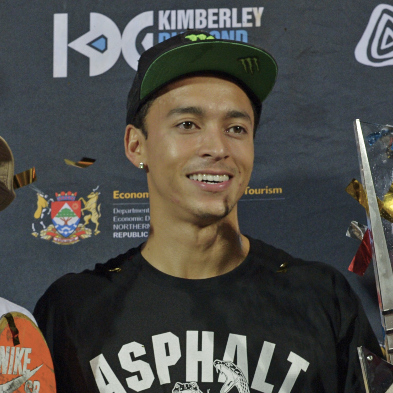 Nyjah Huston Net Worth- $12 Million
Gender- Male
Profession-Skateboard
Nationality- United States of America
Height- 5.8ft
Are you a fan of skateboarding? The you must have heard about Nyjah Huston. If you want to know who is Nyjah Huston, his net worth and how he became successful, keep reading this post.
Nyjah Huston is an American professional skateboarder with a $12 million net worth. He is one of the highest-paid skateboarders in the world and has won more prize money than any other skateboarder ever. Houston names millions from the endorsement deals with various brands like Mountain Dew, Nike, Monster Energy, and Doritos. Today Nyjah is among the most influential skateboarders with a major impact on the sport.
He made his first appearance in 2006 at the X Games and was the youngest ever athlete to compete. Nyjah has also made appearances in the Tony Hawk video games like Tony Hawk Project 8, Tony Hawk Proving Ground, and Tony Hawk Ride.
Read More-Top Instagram Influencers of the World
Early Life
Nyjah was born as Nyjah James Huston on November 30th, 1994, in California. He was raised along with four siblings in a vegan, Rastafarian household. Nyjah was home-schooled from a young age. His father always encouraged him to skateboard and made him practice every day since he was five years old. Nyjah also admitted later that his father was a little controlling of him.
Later his parents bought an indoor skatepark for him to practice, where he would spend most of his time skateboarding. He was sponsored by the skateboard company Element; however, Huston's sponsorship ended when the family decided to move to Puerto Rico suddenly.
After a few years, his parents filed for divorce, and his mother won Nyjah's custody, allowing him to go back to California and continue his skateboarding career. Now Nyjah does not identify himself as Rastafarite.
Career
Nyjah started his career in skateboarding at a young age when he was sponsored by a skateboarding company, Element. Soon he started making appearances in many films. Then he began to take part in renowned skateboarding contests while he was an amateur. When he left the team of Element, he started his own company, which made skateboard decks named I&I.
After his company failed, Huston came back to Element and released his solo skateboarding video. By this time, he was also sponsored by DC shoes. Nyjah became a well-established skateboarder soon with huge exposure. His presence became popular as the most up & coming and exciting skateboarder after he won a gold medal at the XGame Street League Contest in 2013.
This means that he has won several prize money, which is way more than any other skateboarder has ever earned in history. By 2020, Houston has won 7 gold medals by participating in various Summer X Games.
The major contributor to Nyjah Huston net worth is his successful career in skateboarding and his impeccable play.
Sponsorships
Nyjah Huston is sponsored by various brands like Ricta Element, Diamond Supply Co., Nike Apparel and Skateboarding, Monster Energy, Cracker Barrel, Stance, MOB, Mountain Dew, Dipset, Doritos, Ricta Wheels, CCS, Adept Technology, Social CBD, and various other companies. These, among the many other sponsorships, play a huge role in making contributions to Nyjah Huston's net worth.
Read More-What Is The Total Nas Net Worth?
Real Estate
Nyjah Huston has a massive net worth, and we can only imagine how marvelous his real estate property must be.
Nyjah Huston purchased his first house in 2013 in San Juan Capistrano for $2.55 million. This house is spread on three acres of land and has more than 6,000 feet of living area. Some additional amenities in this house are, infinity pool, along with a massive courtyard.
In 2018, Nyjah sold this house for $3.33 million, and this very year he purchased a house in Laguna Beach for $3.6 million. In 2019 he gave a video tour of the house to Architectural Digest in December 2019.
You will be surprised to know that his neighbors were pretty happy when he sold the house in San Juan. He used to host a lot of loud parties that used to rage throughout the night. The neighborhood became a hangout spot for the teens who used to climb the neighbour's yard to sneak into Houston's house.
Nyjah has been charged with nine misdemeanor offenses, including public nuisance, disturbing peace, and also resisting a peace officer.
Now that you know all about Nyjah Huston net worth, tell us who is your favorite skateboarder in the comments below.