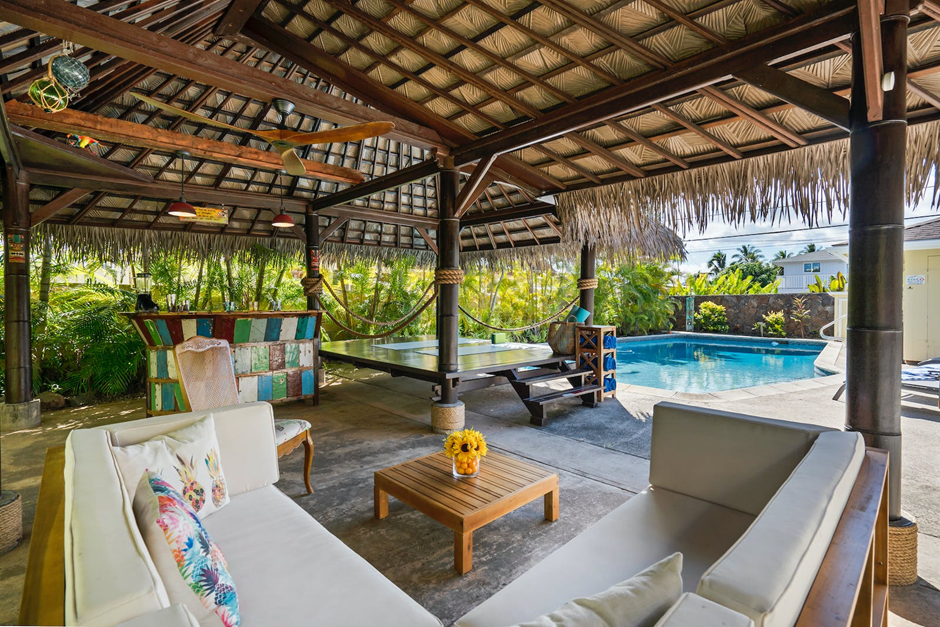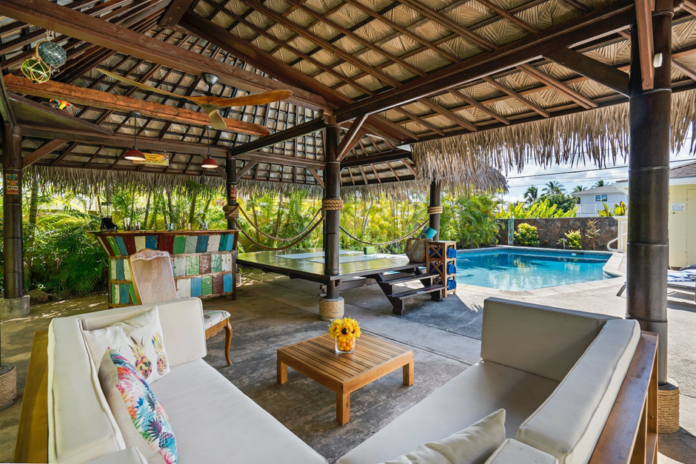 Certain features will make the space more inviting when you're designing and building your outdoor living space. It's not just about how it looks either; the features you choose should be functional and able to withstand all kinds of weather conditions, from intense sunshine to heavy rain. From cozy seating areas to storage solutions, here are some must-have features for your outdoor living area.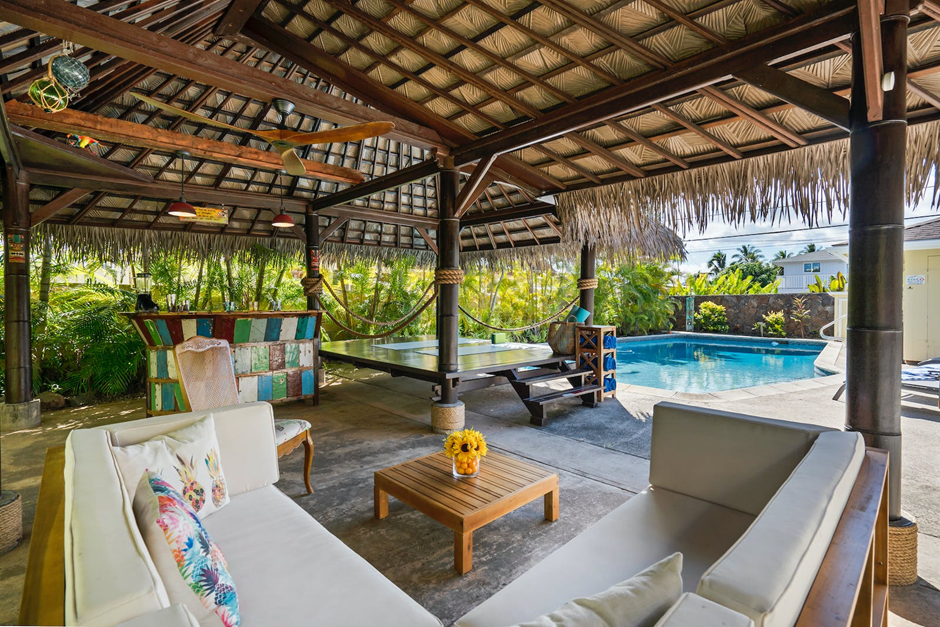 Outdoor Fountain
A fountain is an aesthetically pleasing addition to any outdoor living space, and it can provide soothing background noise that drowns out the hustle and bustle of everyday life.
Fountains come in a variety of styles, from classic marble or copper models to modern concrete designs. Depending on your budget and the size of your outdoor space, you may be able to install a stand-alone fountain or one that's part of a larger landscape design.
Having outdoor water fountains in your backyard will help to create a peaceful and calming atmosphere. If you have kids, it can also provide hours of entertainment. 
ALSO READ: How To Redecorate Your Garden With Statues And Fountains
Outdoor Kitchen
If you crave an indoor kitchen's convenience while grilling, you'll want to consider adding an outdoor kitchen. This is a great way to extend your living space and make hosting barbecues or dinner parties even easier.
An outdoor kitchen typically consists of a built-in grill, refrigerator, sink, countertops, etc. With a fully functional outdoor kitchen, you can create gourmet meals for family and friends without ever having to step foot back inside!
Plus, it's sure to become the central hub of any gathering as everyone loves standing around an outdoor kitchen chatting and sipping cocktails on summer evenings.
ALSO READ: SEALER ON PAVERS – HOW TO APPLY, BENEFITS
Seating Area
No outdoor living space is complete without comfortable seating. The size and type of seating you choose will depend on the size of your space and the kind of activities you plan to do in it.
If you have enough room, invest in an outdoor sofa or sectional—they provide plenty of seating for when friends and family come over and create a cozy atmosphere.
If space is limited, opt for individual chairs with ottomans that can be moved around as needed and tucked away when not in use.
Additionally, inviting bench seating allows guests to gather around one communal surface while enjoying an outdoor conversation. 
RELATED: 10+ The Best Peacock Chairs That Shout Boho Chic
Storage Solutions
Outdoor living spaces need to look their best but require practical storage solutions. Cleverly placed cabinets, shelves, and other storage options can go a long way to keeping the area tidy and organized.
For example, a small chest of drawers with waterproof fabric linings is perfect for storing pool toys, garden tools, and various knick-knacks that might otherwise clutter up surfaces.
Or, if you're looking for something more heavy-duty, try installing a custom-built shed in your outdoor living space; it could be used to store patio furniture and any hazardous materials like paint or fertilizer when not in use. 
RELATED: How to Install Crown Molding on Cabinets?
Lighting
Lighting is another key feature for outdoor living spaces, providing both safety and ambiance. Whether you're looking to install energy-efficient LED lights or something more decorative, it's important to consider various options before making a final decision.
Consider the location of your outdoor space as well as the type of lighting product that would best meet your needs. For example, underwater lighting may be the way to go if you have an area with a pool or pond.
Whatever lighting solution you choose, make sure it fits perfectly into your outdoor design for maximum impact. 
Privacy
When designing your outdoor living space, think about how much privacy you need. Do you want a fence or privacy screen? Would planting trees or shrubs work better to provide a sense of seclusion and security?
Privacy is essential for any outdoor living area and can be achieved in many ways. Consider the size of your space, its orientation to the sun, and traffic from neighbors when deciding on the best option for your special retreat.
While some people prefer total seclusion, others might be content with just a few strategically placed shrubs. The choice is completely up to you! 
Fire Pit
A fire pit is a great way to add warmth and ambiance to your outdoor living space. Fire pits come in many shapes and sizes, so you can choose one that fits the style of your backyard.
Make sure only to use wood that is safe for burning. If you have young children or pets, consider placing a safety ring around them for extra protection.
Adding an area rug near your fire pit creates another cozy spot for gathering with friends and family. It's also a great way to warm your feet on chilly nights.
Also, make sure to follow all safety regulations and check your city or county ordinances before installing a fire pit. Enjoy some s'mores by the fire pit and create lasting memories with your loved ones! 
Shade and Wind Protection
Make sure you provide some kind of shade and wind protection for your outdoor living space. This will allow you to enjoy the outdoors even when it's hot or windy.
Shade can come in many forms, such as overhangs, awnings, pergolas, and umbrellas. You can also take advantage of trees and shrubs to give you some natural protection from the sun and wind.
Windscreens and walls are also great ways to provide shelter from strong winds while allowing sunlight into your area. 
Additionally, you can find stylish wind chimes and other outdoor décor to add some personality to your space.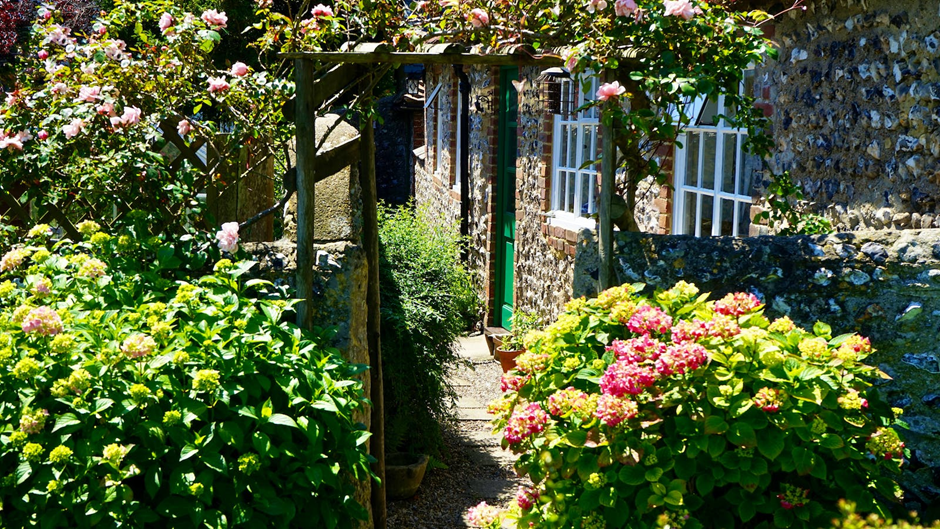 A well-designed outdoor living space can provide you with countless hours of enjoyment and relaxation. By taking the time to consider the must-have features for your unique area, you'll be able to create an inviting atmosphere that will make lasting memories with family and friends. From fire pits to storage solutions, shade, and wind protection, choose whatever features work best for you and your needs. With a little bit of planning, you'll be able to create the perfect outdoor oasis!