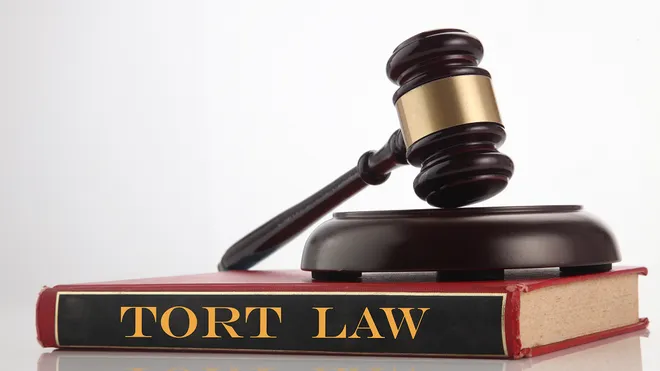 Tort law is an important part of the overall civil liability system in the United States. A tort is generally defined as a civil mistake that results in one party incurring a loss due to the negligence or intent of another party.
All states nationwide have different laws and best practices for managing torts. In Florida, recent changes were made to the tort law that can impact anyone's ability to file a claim and collect damages from a negligent party.  
In March 2023, the state of Florida signed HB 837 into law, which is a major change to tort law in this state. The purpose of this law was to provide some protection to businesses, property owners, and insurance companies.
These changes intend to take away the right of individuals to file frivolous lawsuits. However, some are concerned that it could make it more difficult for someone to file a legitimate claim. There are various major changes to the law in particular.
Reduce in Statute of Limitations
One of the main changes to tort law through HB 837 is that it can reduce the statute of limitations to file a claim. The statute of limitations sets a time period in which a claim can be filed.
Previously, someone had up to four years to file a claim following an accident that led to personal injury. With this change in HB 837, the statute of limitations has been reduced to just two years. There are circumstances where this could be extended.
Comparative Negligence
The concept of comparative negligence is an important one when it comes to plaintiffs filing claims. In a liability case, the court system will aim to determine each party's responsibility level.
In the past, a plaintiff could still collect damages even if they were found to be 99% at fault.
This has recently changed, and a plaintiff can now not collect damages if they are 50% or more at fault. This does not apply to medical malpractice claims in Florida.
Rental Property Rights
Prior to the approval of this new reform of tort law, a Florida apartment building owner could be held liable for damages if a tenant or guest incurred a loss on their property as a result of the actions of a third party.
Moving forward, this liability will be reduced for property owners. As long as the property owner has appropriate security measures and processes in place, they will not face the same level of liability for losses incurred due to a crime.
If you have any claim to file against an organization, it is important that you fully understand the new tort law.
You can read about the recent changes if you want to learn more about Florida's Tort Reform Bill at BagenLaw.com.
It is always a good idea to have an attorney by your side if you are going to file any claim. They can provide a full consultation and legal support service.
This can include ensuring you understand the recent changes to the law and making informed decisions moving forward. 
In summary, tort law is an important part of the civil liability system in the United States. Recently, Florida implemented changes to its tort law through HB 837. The new law aims to protect businesses, property owners, and insurance companies by limiting frivolous lawsuits. However, it may make it more difficult for individuals to file legitimate claims. The changes include:
A reduction in the statute of limitations from four years to two years.
A modification to the concept of comparative negligence where plaintiffs cannot collect damages if they are 50% or more at fault (excluding medical malpractice claims).
A reduction in liability for rental property owners with appropriate security measures.
It is crucial to understand these changes and seek legal assistance when filing a claim.