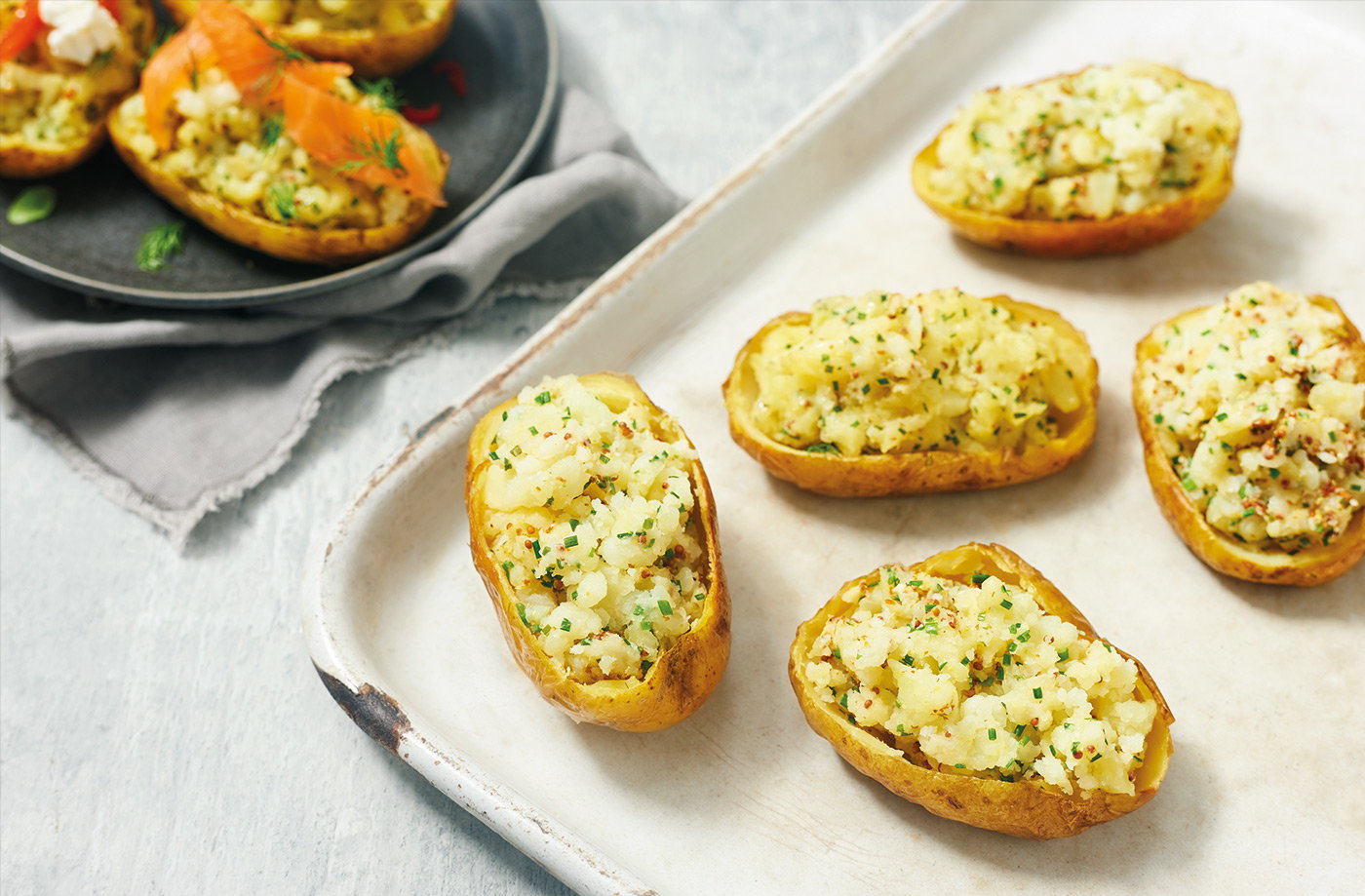 Who does not love loaded potato skins recipe, healthy and yummy at the same time? We all adults, along with kids, love to snack on potato skins at super bowl parties, casual restaurants, or when watching our favorite show sitting in front of the TV. One main problem is that potato skins are usually loaded with saturated fats, and also potato skin calories are too high.
READ MORE: Some Healthy Snacks You Can Make in No Time
For instance, at TGIFridays, the potato skin dish on the menu has 1430 calories and full of 78 grams of fat.
Yes, you can also stay at home and make your own potato skin dish, but most of the recipes are high in fat and calories.
So so the health-conscious eater simply stop eating their favorite snack? Definitely not! We have the best low-fat potato skin recipe for you.
So if you are wondering, are the potato skins good for you, or are potato skin healthy? Let me clear it once and for all the people who wonder if the potato peels are healthy.
Potato skin is the most nutritious part of the potato Potato skin nutrition is often cut off when they are cooked the wrong way. It is loaded with fiber; about half of the entire potato fiber is in the skin.
Potato Skins Recipes for Diet-Friendly people
If you love Italian food, then you will definitely love these pizza fried potato skin recipe
Cheesy Spinach-Stuffed Potato Skins
Potato skin heaped with cheese and creamy spinach dip is my favorite. They will taste like fried potatoes, even when they are not. And because the potatoes are so big, one single serving makes for the entre one meal by itself.
ingredients:
One bag of spinach
low-fat cream cheese 2-ounces (Neufchatel cheese)
One can of chicken stock
½ chopped onion
Shredded Parmesan cheese
chopped garlic three cloves
egg whites, slightly beaten 1/3 cup 
russet potatoes, baked three medium
Making the spinach filling: 
Sauté garlic and onion in a skillet. Use the nonstick pan to sauté onions and chicken stock instead of oil. Once the onions are done, and soft add spinach and cook them until they become soft.
Remove the skillet from heat and then add parmesan cheese and cream cheese in the mixture and stir until the mixture becomes creamy.
Preparing the potatoes. 
Scoop out the center of the baked potatoes and keep the shells aside. Put the potatoes in the bowl and also a few tablespoons of chicken stock and then mash them until they are creamy. Add salt to suit your taste.
"Faux-fry" potato skins. 
Dip the potato skins in egg white mixture and coat both sides nicely. Then put the coated skins facing cut down on a baking sheet. Bake the skins for about 10 minutes at 425 degrees until they become crispy.
Take them out, flip them over and bake again until the inside also gets crispy.
Loading your potato skins.
Inside each potato, skin put a scoop of mashed potato mixture and spread it evenly. Then layer it with creamy spinach dip and then sprinkle parmesan cheese. Bake them again at 425 degrees preheated oven to melt the top layer of cheese.