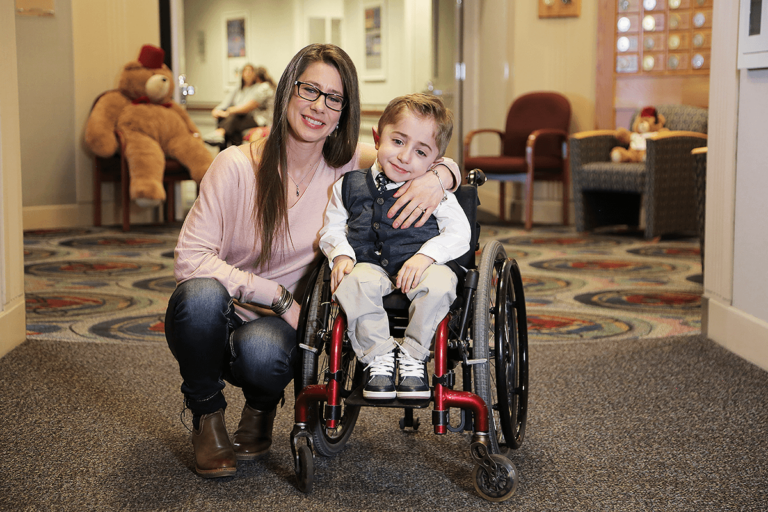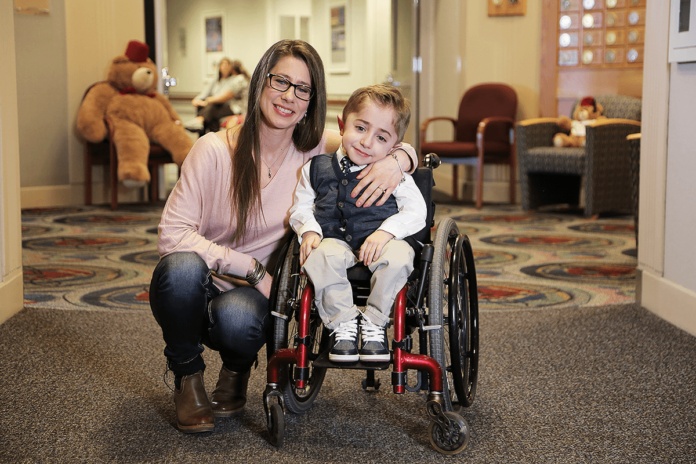 How Old Is Kaleb From Shriners Hospital: Kaleb Wolf, the remarkable youngster featured in advertisements for Shriners Hospital, is celebrating his 14th birthday. Kaleb is a tremendous source of inspiration with a noteworthy mission ahead of him.
Kaleb, who also goes by the name Kaleb-wolf De Melo Torres, entered the world in 2009. Even before his birth, concerns arose about the possibility of him having brittle bone disease. Remarkably, the doctor had already advised his parents to stay strong before his arrival.
Life didn't get any easier after his birth. Kaleb's journey has been exceptionally challenging. He underwent surgery at a mere seven days old, marking the beginning of a journey that has seen him endure over 200 broken bones and experience more than 11 surgical procedures.
What truly stands out is Kaleb's unwavering smile throughout it all. You may have seen him in Shriners Hospital commercials, demonstrating his incredible strength. Yet, his impact extends beyond advertisements as he actively participates in fundraising initiatives for the hospital. Kaleb undeniably represents a young individual of tremendous courage and inspiration.
How Old Is Kaleb From Shriners Hospital Today?
Kaleb, who you might recognize from Shriners Hospital, recently celebrated his 14th birthday. In 2014, when he was just six years old, he had a role in an advertisement.
Kaleb's life experiences have shaped him into one of the most vital young individuals. He is a genuine wellspring of inspiration, his eyes shining with hope.
Kaleb was born with a condition known as osteogenesis imperfecta, often called brittle bone disease. This means his bones are extremely fragile and can break from even minor impacts. Unfortunately, there's currently no known cure for this condition. Due to the challenges posed by this condition, Kaleb has been under medical care since birth. He's been receiving treatment at Shriners Hospital in Canada. Thanks to his optimistic perspective on life, he's become a goodwill ambassador for the hospital.
Kaleb is so excited to be the FIRST to wish Imperial Potentate Jim Smith a Happy Birthday, he sent us this video today to share! Join Kaleb by sharing this video and using the hashtag #HappyBirthdayJim  pic.twitter.com/48If6wk54d

— Shriners Children's (@shrinershosp) February 27, 2021
In February 2021, a rather unusual event occurred. Widespread rumours were suggesting that Kaleb had passed away. This situation originated from a Facebook post featuring a photo of Kaleb with the letters "RIP" posted on February 27. The centre also included accurate details about Kaleb's medical treatment, but the news of his passing was false. Shriners Hospital intervened to clear up the confusion. They emailed USA TODAY, clarifying that Kaleb was in good health and that the rumours pertained to a different child with the same name from another hospital.
Then, on February 28, 2021, Shriners Hospital put everyone's worries to rest by sharing a video of Kaleb on their official Twitter account. In the video, he extended birthday wishes to the chairman of the board, Jim Smith—quite a relief.
Kaleb Wolf's Parents and Family
Kaleb Wolf's parents and family are with him on the journey to raise funds. Kaleb's mom, Marie-Hélène De Melo Torres, is a strong and resilient woman.
Apart from Kaleb, his family consists of three members: his dad, mom, and brother. Even before Kaleb's birth, his family recognized the tough road ahead. During an ultrasound, Kaleb's parents were informed about potential challenges he might face.
Despite being aware of his illness, the family always believed in Kaleb. Yet, the path they had to tread was incredibly arduous.
In an interview, Kaleb's mom, Marie-Hélène De Melo Torres, revealed that he suffered a fracture shortly after birth. His body was so fragile that he fractured his diaper while they were changing it. These experiences were undoubtedly challenging for any mother to endure on her own.
Kaleb's concerned mother found solace in the support of a social worker named Rose-Marie Chiasson. Chiasson played a vital role in helping her conquer fear, anxiety, and guilt. She made the demanding journey a tad more manageable for the family.
For Kaleb, Shriners Hospital has become like an extended family. The renowned hospital has been committed to providing exceptional care for him. They even bestowed him the goodwill ambassador role, significantly boosting his self-confidence.
In the initial stages, the hospital offered emotional support to aid the family in coping with the challenging situation. They also guided me on how to properly care for and nurture Kaleb. Over time, Kaleb has become a pivotal part of the hospital's fundraising efforts.
Kaleb, As A Motivational Speaker
Kaleb's journey through his battles with illness is genuinely inspiring and can uplift anyone. His presence exudes positivity and brightness wherever he goes.
You might recognize Kaleb from those fundraising commercials for Shriners Hospital in Canada. He serves as the hospital's patient ambassador, a role he takes seriously. Despite the hurdles posed by his health condition, he gives his all to contribute to the various campaigns supporting the hospital's mission.
Kaleb approaches his role as a goodwill ambassador with dedication. When Shriners Hospital relocated to a larger space in 2015, Kaleb, only seven years old, greeted reporters with an infectious smile and firm handshakes.
Despite his physical challenges, Kaleb remains an active and determined young individual. He aspires to walk like other kids, even though something as basic as walking presents a considerable challenge due to his condition. However, he wants everyone to know he finds joy in tackling complex tasks in the face of adversity. Sporting his signature bow tie and a heartwarming smile, he emphasizes that taking on tough challenges often comes with rewards.
Despite the pandemic, Kaleb's dedication shone through as he devised innovative fundraising ideas. He orchestrated a virtual lemonade event that generated an impressive $77,000 in donations. In 2020, he crafted a unique video call advertisement showcasing his unwavering commitment and hard work.
Please look at this video, where Kaleb shares the best part of his day.
Read More: Kaleb From Shriners Net Worth And Earnings