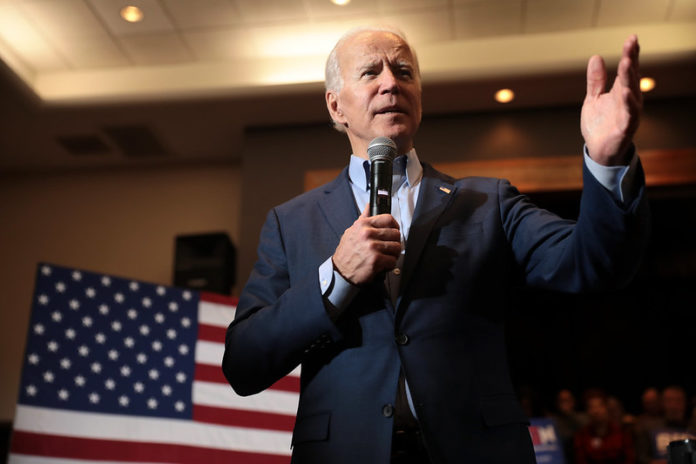 Joe Biden Net Worth – $9 Million
Date of Birth- Nov 20, 1942
Gender – Male
Height – 6 ft
Profession – Lawyer, Politician
Nationality – United States of America
Once known as the "poorest man in congress" Joe Biden has now become the 46th President of the United States Of America. Joe Biden has spent most of the years as a "Middle-Class Joe" before obtaining the current net worth.
If you are keen to know what is Joe Biden's net worth and about his early life, then keep reading this article.
Joe Biden Net Worth
Joe Biden is an American politician with a net worth of $9 million. He has served as a Senator for Delaware (1973-2009). He later served as the 47th Vice President of the USA under the rule of President Barack Obama (2009-2017).
In 2020 Joe became the Democratic nominee for the U.S. presidential election and defeated Donald Trump to become the new President of America.
Wealth Of Joe Biden:
After the end of Joe Biden's term as a Vice President, his last financial Disclosure pegged a total net worth of only $1.5 million. For many years before he became Vice President Joe Biden was referred to as one of the "poorest" congress members with a net worth of less than 450,000. After leaving the White House, he significantly earned incomes from book royalties, speeches, with a peaking income of $11 million in 2017. Between 2016 and 2019, Joe and Jill earned $17 million.
Sneak Peek Of Early Life
He was born as Joseph Robinette Biden Jr. on November 20th in 1942 in Scranton, Pennsylvania. Joe was raised along with three siblings in a strict Catholic family. His family went through some seriously tough times when he was still young. During the 1950s, Joe's father did not have any work due to Scranton's economic decline. The family then decided to move to Delaware, where his father worked as a car salesman.
In his high school years, Joe Biden was chosen as the class president. He used to play football when he was attending the University of Delaware while doing his major in political science and history. Joe Biden graduated with a bachelor's degree in 1965.
Joe moved to Syracuse University College of Law to earn a law degree in 1968. He was severely accused of heavy plagiarism during these years. After completing his law degree, Joe got a deferment for asthma.
Career
After completing college, Joe Biden has worked as a law clerk before starting his law firm and acting as a public defender. He started involving in politics during 1969 when he first ran on the New Castle County Council. He won the election immediately and got a seat as U.S. Senate immediately.
In 1972 Joe won the U.S. Senate election in Delaware even after being an underdog. He was one of the youngest senators in the history of the U.S., at the age of 30. After serving as a Senate for a long period, Joe set his eyes on the Presidency. He ran for Democratic nomination in 1987, the same year when he got into trouble for plagiarism in speech. This controversy led to withdraw him from the race.
In 2008 Joe Biden again gained Democratic nomination. He had several bright points in his campaign; however, Biden's comment about Indian people and Barack Obama proved to be a major blunder. He faced a lot of trouble raising funds for his campaign and was not considered against Obama or Hilary Clinton.
Barack Obama made him the Vice President of the U.S. in the end. In 2020 Joe Biden became the Democratic nominee to race for the Presidency in the U.S.
Income Source
From Speech
Joe & Jill have earned $15 million from book deals and speaking engagements after leaving the White House. Joe Biden became an in-demand speaker and charged thousands of dollars for each speech. In 2018 Joe earned $190,000 for a speech at Drew University in New Jersey. He gave a total 40 speeches from 2017 to 2018 which earned him 5-6 figure checks every time.
From Book deals
Joe $ Jill signed for a $10 million three-book deal after leaving the White House. He wrote a book about his son's death (Promise, Dad) and went on a tour to promote his books. He made a total of 40 stops where the basic ticket was worth $25 and VIP tickets for $450.
Salary
According to Biden's tax returns, his earnings have fluctuated a lot over the years. During 1998 Joe earned a total of $215,432 and stayed $200,000 until 2009. It increased by $55,000 per year due to pensions and social security.
In 2016, Joe Biden was earning $400,000 per year as a Vice President. By 2017 the numbers began to rise dramatically to $11 million. In 2018 things started to slow down and Biden earned $4.6 million.
Jill Biden Salary
Jill earns $100,000 every year as a teacher at Northern Virginia Community College.
Tax Returns
According to Biden's Tax return, he earned the following amounts:
2016: $400,000
2017: $11 million
2018: $4.6 million
2019: $944,737
Debt
Financial Disclosure has revealed the struggle Biden went through with debt all the years. During these years, Joe's only financial asset was the home he owned in Delaware. He took multiple loans and borrowed money against his insurance policies, valued $50,000 from 1983 to 2015.
When revealed in 2015, disclosure forms took out a mortgage and owed $50,000 to $1 million against his mortgage.
Rental Income
As per the Federal financial disclosures, Joe & Jill earned $2,200 every month as a renting fee of the guest house to the Secret Service. At the same time, Joe Biden was serving as a Vice President. They earned a total of $170,000 as rental income during this period.
Real Estate
Joe Biden's primary residency is a home he owned in the Greenville neighbourhood of Wilmington, Delaware. The home is facing a man-made lake which was built by the members of the wealthy DU Pont Family.
Joe & Bill bought the home for $350,000 in 1997. In 2017 the couple bought a six-bedroom vacation home for 42.74 million in Rehoboth Beach, Delaware. Joe & Jill also rented a $4 million mansion in Virginia from 2018-2019 paying $20,000 monthly.
Best Joe Biden Quotes
Here are some of the most memorable Joe Biden Quotes from his speeches:
"Our careful attention to building and sustaining the international world order, with the US and Europe at its core, was the bedrock of the success that the world enjoyed in the second half of the 20th century."
"In recent years it has become evident that the consensus upholding this system is facing increasing pressures, from within and from without… It's imperative that we act urgently to defend the liberal international order."
"The greatest thing is the ability to forget- to forget the bad things and focus on the good."
"We cannot undo the changes technology has wrought in our world – nor should we try. But we can and we must take action to mitigate the economic trends that are stoking unrest in so many advanced economies and undermining people's basic sense of dignity. Our goal should be a world where everyone's standard of living can rise together."
"Globalization has not been an unalloyed good. I am a free trader and a supporter of globalization, but it has deepened the rift between those racing ahead at the top and those struggling to hang on in the middle, or falling to the bottom."
"The single greatest bulwark for our transatlantic partnership is the unshakable commitment of the United States to all our NATO allies. An attack on one is an attack on all. That can never be called into question."
"Defending the liberal international order requires that we resist the forces of European disintegration and maintain our long-standing insistence on a Europe whole, free and at peace. That means fighting for the European Union – one of the most vibrant and consequential institutions on earth."
"We need to tap into the big-heartedness that conceived a Marshall Plan, the foresight that planned a Bretton Woods, the audacity that proposed a United Nations."
"We're making more than ever with fewer and fewer workers."
"History has proven that the defense of free nations in Europe has always been America's fight – and the foundation of our security."